The most significant update that happened a few hours back is about the renowned "Google. " Google is an American multinational technology company specializing in Internet-related services and products.
We all know Google as our knowledge grab but never realized that the company's logo has been the same for the last 16 years! Now, Google has changed it, which was perhaps necessary after undergoing a radical restructuring the previous month.
Google just updated its logo. It's one of the most significant updates that happened in 16 years. The new logo of the Search Giant is sleeker, brighter, and more animated for the first time.
Changes:-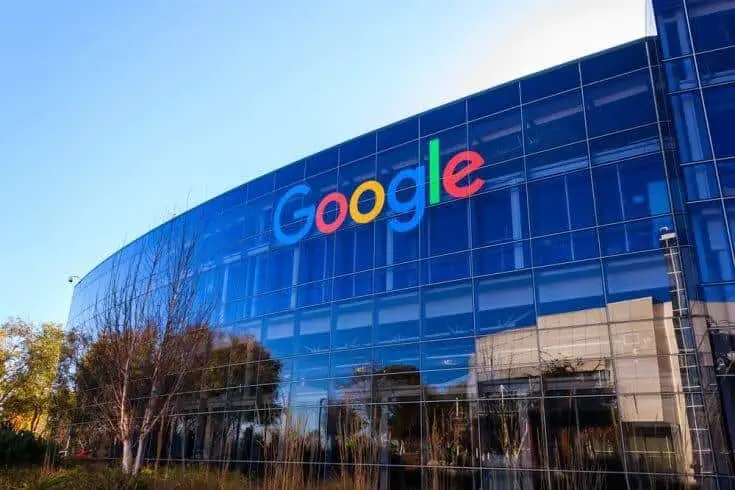 The word Google is thicker and rounder in sans serif typeface with a large G featuring all four colors.
The 'G' replaces its little blue "g" icon and has a colorful Google mic, rearranging four colored dots.
Since 1999, Google has used the Serif wordmark. Now google updated the logo with a sans-serif typeface, which is Google's creation, and we got the first look at the company's logo itself.
The company also removed the dropping effect. Besides that, the symbol of 2015 is the same as it was before.
So now, when Google is called into action, "Google transforms into a series of four dots that morph " – not only in the visual but also on voice search when you call Google. It turns into the dot form, and the dots are like equalizers reacting to your sound. And when the results show, the dots return to good old Google again.
The company shared this news on Twitter as well as YouTube !!!
Tweet – We've changed a lot over the last 17 years, and today we're changing things up again… http://g.co/evolve pic.twitter.com/nNNMshhBat
Because it's "Google," and it is different from other companies, the company did something unique and rare. In one behind-the-scenes photo, the company mentioned all the alternate logos they considered. Those logos were different in typefaces.
The "G" was comparatively more curvy and circular than the other logos in a few. Few of them had more than seven dots in them. Another one was with lower case alphabets and many more designs. The team manipulated many designs to find the great one.
The new change is beautiful, and the new dot format is fantastic. The number 1 search engine in the world just beautified its logo by changing it with a new heart-throbbing one. The change is a sign that the Search Giant is modifying and improving its technology.
Do you like the new logo? Let us know!