Black Fungus Infections are often known as Mucormycosis and are caused by fungal spores. It is not very common in humans and thus the symptoms are not easy to distinguish. In this article, we will discuss the black fungus infections symptoms in brief. Let's first see what is the black fungus infections.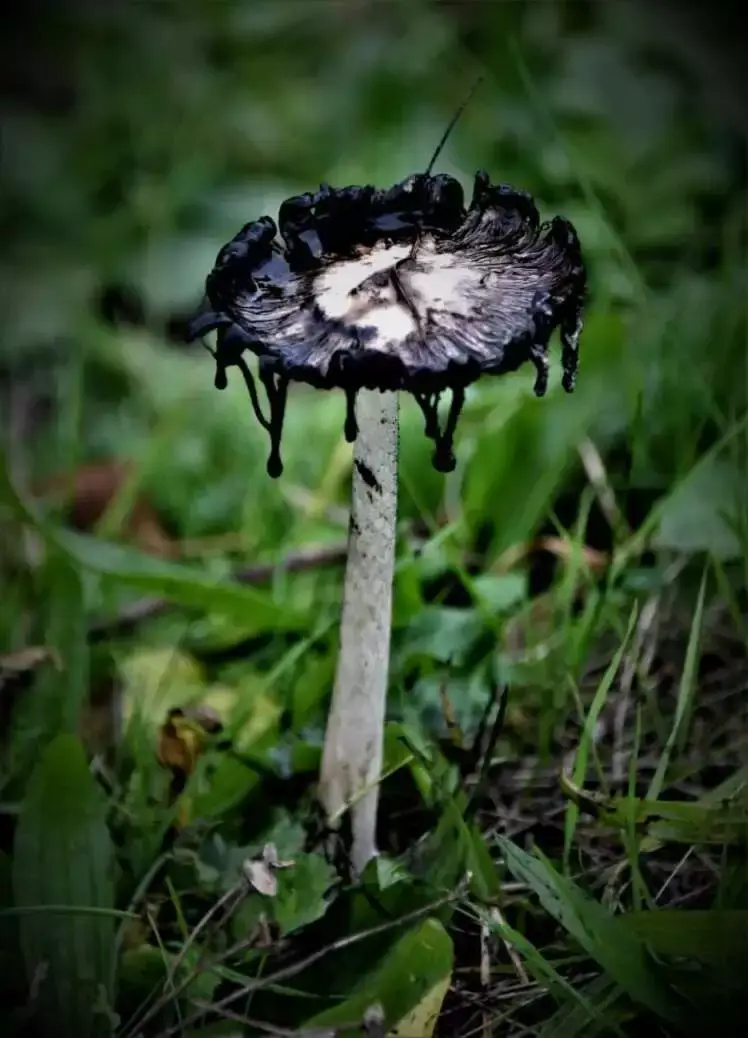 What is Mucormycosis?
Black Fungus or Mucormycosis is a serious disease. It is a rare fungal infection caused by a group of molds called mucormycetes. The fungal spores live in the natural environment. They live in soil and decaying organic matter such as compost piles, leaves and rotten woods.
People get black fungus by inhaling these fungal spores and then infecting the lungs, and sinuses and further extending into the brain and eyes. Less often, an infection may develop when spores enter through the skin injury or an open wound. It is not a contagious disease, and it cannot be spread from one person to another.
Who Are At Risk?
Black fungus mainly affects people who have a weakened immune system or patients already infected with other diseases.
Patients with a medical history of uncontrolled diabetes, solid organ transplantation, neutropenia (low levels of neutrophils, a type of white blood cell that helps the body fight off infection and to itself).
People whose immune system are being suppressed by medications as treatment are in the High-risk group.
Black fungus is an aggressive, life-threatening infection that requires a prompt diagnosis and early treatment. Treatment usually consists of antifungal medication and surgery. Even with the aggressive treatment, mortality rates are high.
Types of Mucormycosis
Black fungus infections are divided into five types: rhino cerebral, pulmonary, cutaneous, gastrointestinal and disseminated.
Rhino cerebral Mucormycosis (sinus and brain) is an infection in the sinus which can spread to the brain. It is most common in people with uncontrolled diabetes and people with kidney transplants.
Pulmonary Mucormycosis (lung) is the most common type in people with cancer who have had an organ transplant or a stem cell transplant.
Cutaneous Mucormycosis (skin) occurs after fungus enters the body through a cut in the skin. This type of infection occurs after a burn, cut, surgery, or other skin trauma. This is common among people who do not have weakened immune systems.
Gastrointestinal Mucormycosis is more usual among young children than adults. Premature and low-birth-weight infants less than 1-2 months of age are at risk if they have had antibiotics, surgery or other medications that lower the body's ability to fight germs and sickness.
Disseminated Mucormycosis happens when the infection outspreads through the bloodstream to affect another part of the body. The Infection most commonly affects the brain but also affects other organs such as the spleen, heart and skin.
Most Affected By Black Fungus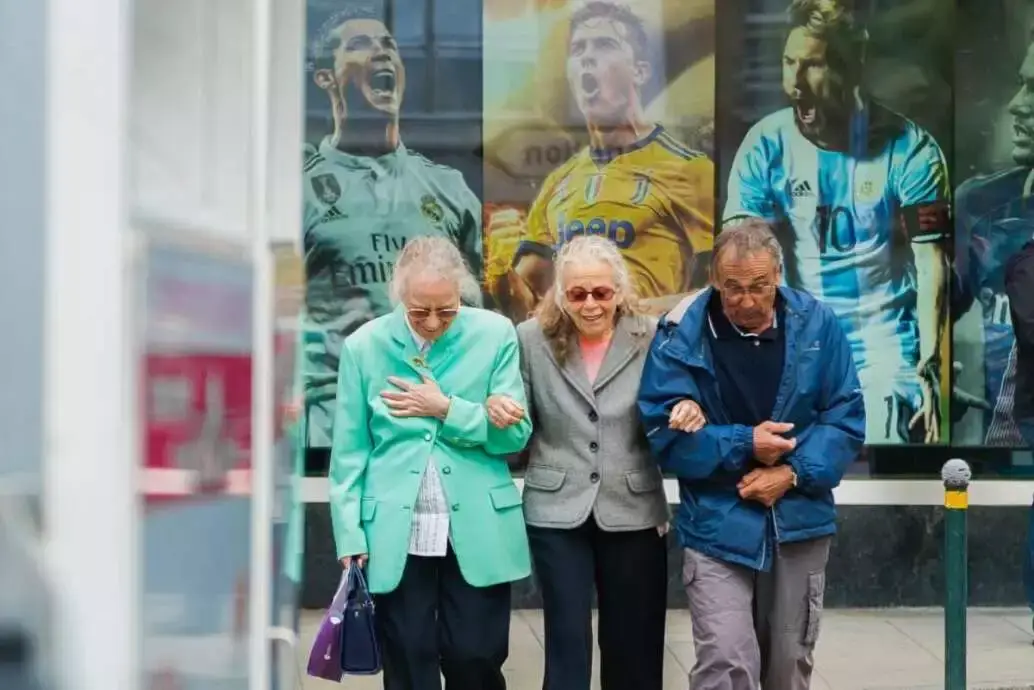 The black fungal infection can affect anyone irrespective of their age. Whereas the majority of people will come in contact with fungal diseases at some point in their lives, it is the individuals with weakened immune systems who are affected the most. If you are taking medications for a particular disease that weakens your immune system, you are a potential target of black fungus. The following health conditions extend the possibility of getting infected by Mucormycosis:
AIDS or HIV
Diabetes
Stem cell transplant
Organ transplant
Cancer
Injected drug-use
Long-term steroid use
Bad health from poor nutrition
High levels of iron in your body
Low birth weight or premature birth
Uneven levels of acids in your body
Those affected with one or more comorbidities mentioned above are at a much greater risk of developing this disease.
Symptoms of Mucormycosis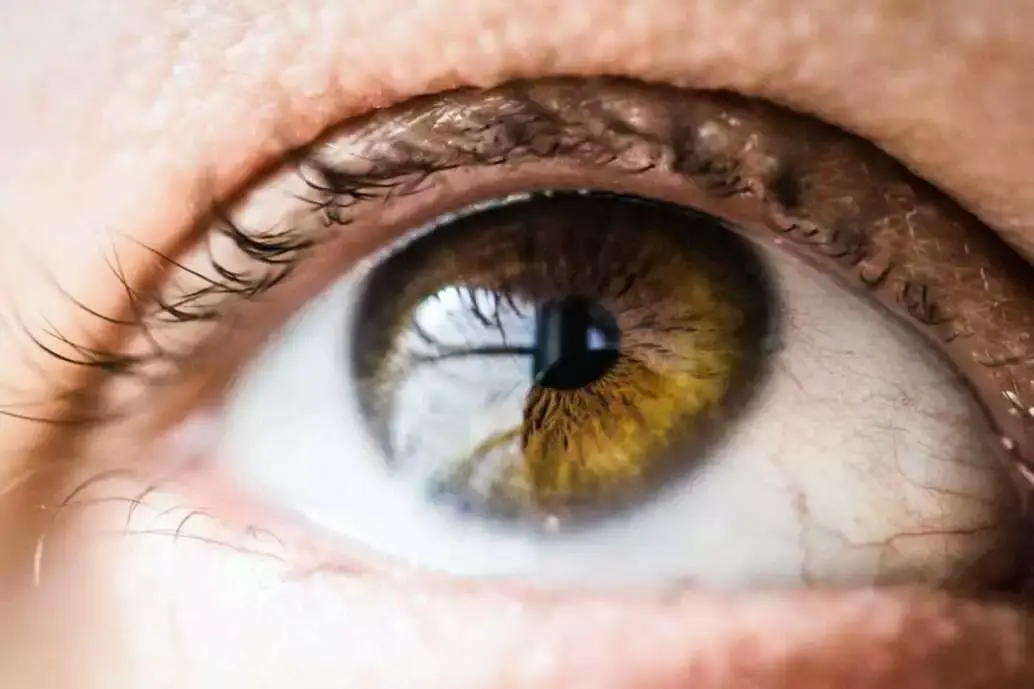 Black fungus symptoms depend on where in the body the fungus is spreading. The most common presentation is a sinus infection (sinusitis) that is accompanied by nasal congestion, nasal blockage, nasal discharge and sinus pain. A fever and headache are common occurrence.
If the infection spreads outside the sinuses, symptoms can be tissue loss of the roof of the mouth (or palate), swelling of the area around the nose, the disintegration of the thin wall of cartilage and bone that divides the nostrils and redness on the skin around the sinus and eyes socket can be seen too.
Occasionally, there is bluish discoloration of skin near the sinuses or the eye socket due to lack of oxygen. From time to time, blurry vision or double vision can also develop. If left obscure or untreated, significant dead tissue can occur and the infection can significantly damage facial structures.
Symptoms of rhinocerebral mucormycosis
Black lesions on the nasal bridge,
fever and tiredness,
one-sided facial swelling,
headaches, nasal or sinus congestion,  or
upper inside of the mouth that quickly become severe, seizures, slurred speech, and partial paralysis.
Symptoms of Pulmonary mucormycosis
Fever, cough, shortness of breath, chest pain and hemoptysis.
Pulmonary mucormycosis is often a rapidly progressive disease characterised by fever and cough that does produce any mucous.
Sometimes, spitting or coughing up blood, chest pain and breathing difficulty can occur.
Symptoms of Cutaneous mucormycosis
Blisters and ulcers, and the infected area may turn black.
Other symptoms include warmth, pain, excessive redness, or swelling around the wound.
When mucormycosis affects the skin, the affected individual can develop a single, painful, hardened area of the skin and inflammation of the underlying tissue.
Sometimes, open sores and blisters will form and tissue loss can occur with the affected tissue turning black. This can develop slowly or be severe and sudden in onset.
Symptoms of Gastrointestinal mucormycosis
Abdominal pain, nausea and vomiting, and gastrointestinal bleeding
Gastrointestinal occurs when spores are breathed into the mouth and swallowed or contaminated food is eaten.
Symptoms like abdominal pain and bloody vomit can be seen.
Symptoms of Disseminated Mucormycosis
This tend to occur in people who are already sick from other medical conditions, which makes it difficult to identify which symptoms are related to mucormycosis.
Patients with disseminated infection in the brain can develop mental status changes and coma.
In rare instances, mucormycosis can affect or spread to affect the kidneys, the inner lining of the chambers of the heart and heart valves and the bone.
Mucormycosis and Other Viral Disease
Mucormycosis and other fungal infections like aspergillosis and invasive candidiasis have been reported in patients with severe viral infections or those recovering from them and have been associated with severe illness and death.
The health care system in India has been unable to cope with the attack of the second wave of Covid 19 pandemic. When Covid 19 was at its peak with over 400,000 cases reported daily, and India found itself unprepared with an acute shortage of drugs, vaccines, ventilators and oxygen. Although Covid cases were getting under control, India was facing a health emergency of mucormycosis, commonly labelled as black fungus, a rare but potentially fatal fungal infection.
Black fungus had been declared an epidemic in several states of India and has been classified as a notifiable disease. Early diagnosis and immediate initiation of treatment are crucial as the condition can progress rapidly with a fatal outcome. The treatment for this dangerous infection is based on the combination of antifungal medication and aggressive surgery also debridement of necrotic tissue if necessary.
With the sudden rise of black fungus cases in India appears to be multifactorial with several hypotheses linking mucormycosis to severe Covid 19 patients whose body's immune system and/or have associated co-morbidities. For example, diabetes, which is a known risk factor for Covid 19, is also found to be strongly associated with the risk of black fungus.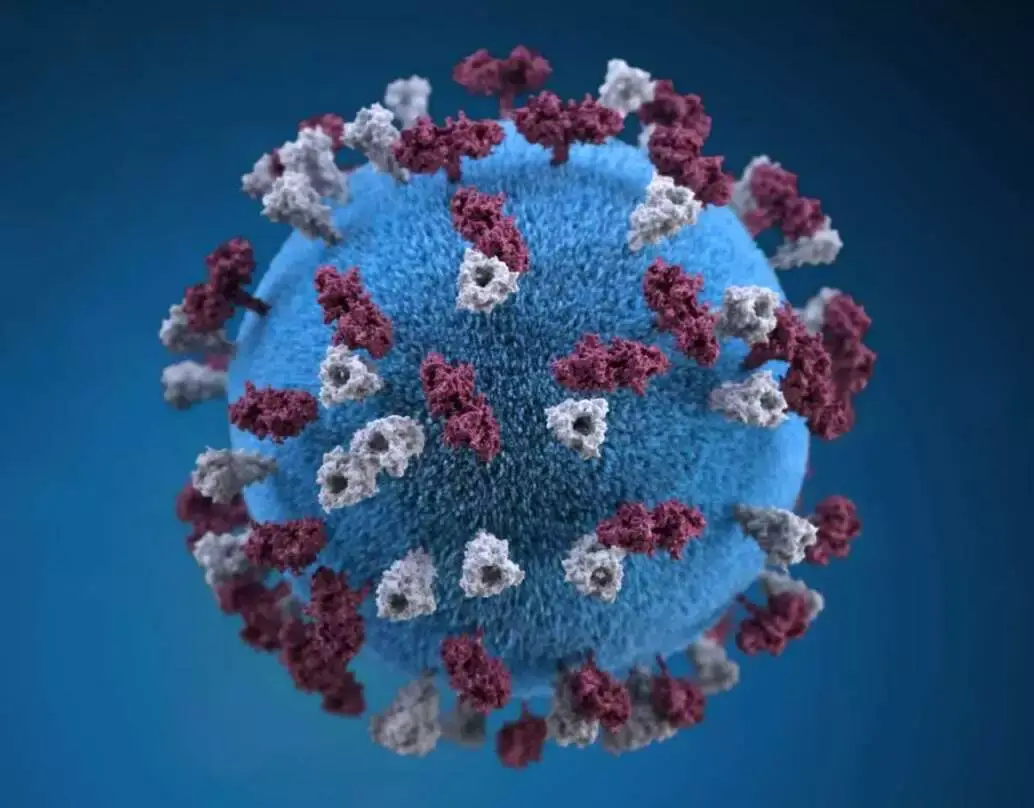 According to WHO, about 1.5 million deaths were attributed to diabetes globally, and its prevalence is increasing rapidly in low and middle-income countries. India, home to over 77 million diabetics, has the second largest number of diabetics in the world next to China and the prevalence of diabetics in India is on the rapid rise. A recent study of covid 19 cases with a black fungus found that almost 80% of those have diabetes.
Symptoms include one-sided facial swelling, facial pain, headache, fever, blindness and black lesions where necrotic tissue is visible. Without aggressive interventions, such as antifungals and removal of infected tissue or dead tissue (which is disfiguring and invasive), mucormycosis is rapidly fatal.
Medical and public health specialists also link the rise of black fungus in patients with a history of covid 19 mostly due to the indiscriminate use of steroids and other broad-spectrum antibiotics. In addition, experts also associated the rise of mucormycosis with the dominant variants of SARS infection, namely the Delta variant found in India. But the link between the Delta variant and black fungus is yet to be established.
Moreover, the use of other unproven regimes for covid 19 like zinc and iron supplements, which aid the fungus to grow to provide the right environment are also linked to the rise.
In order to control the rise in black fungus, India requires to take action right away and take measures at various levels. Hospitals and health facilities must adhere to prevent black fungus and control norms, and maintain necessary good hygiene standards. Hospital staff dealing with oxygen delivery related equipment (ventilators, humidifiers, tubings and fittings for oxygen supply) including catheters are trained concerning fumigation and sterilisation procedures and must ensure sterile water is used for humidification.
Given its rapid spread and fatal outcome, emphasis should be on early diagnosis and prompt treatment of this condition by regular follow-up of covid patients who may be immunocompromised or with other medical conditions like high sugar levels. There is a need to monitor the situation and review the cases of black fungus.
Diagnosis
Early recognition, diagnosis and immediate administration of appropriate antifungal treatment and surgery (as needed) are important for improving outcomes for improving for patients with black fungus infection.
Diagnostic methods include biopsy and fungal staining, which remains the mainstay of laboratory diagnosis.
Imaging tests such as CT scans of lungs, sinuses, or other parts of the body depending on the location of the suspected infection, may also be used to support the diagnosis.
Treatment of Black Fungus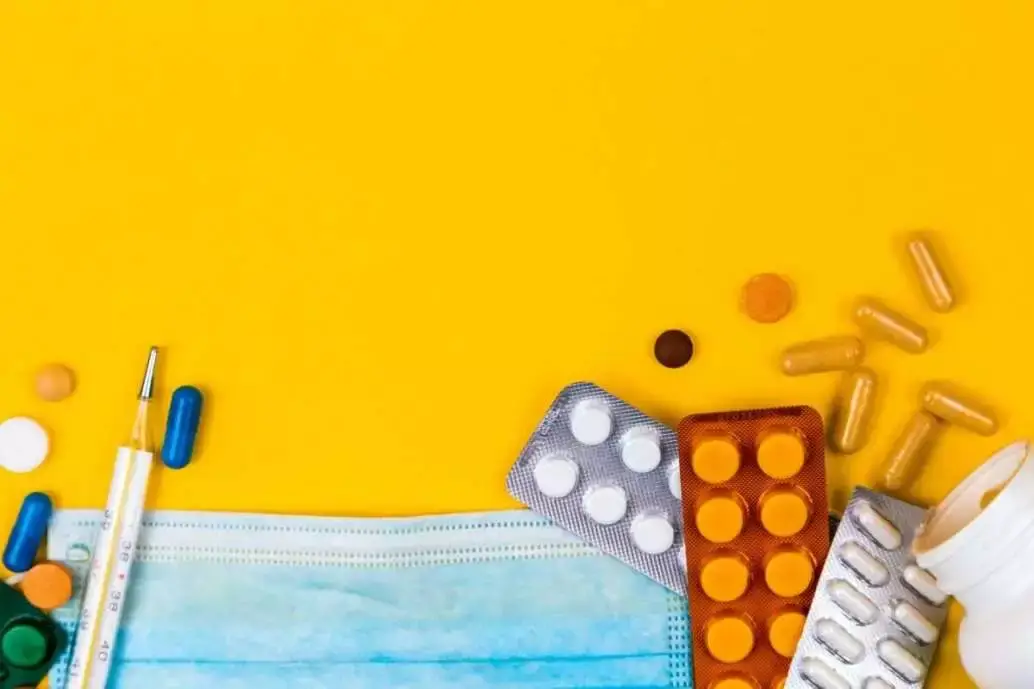 It is difficult to treat mucormycosis. It may sometimes require both antifungal medicines and surgery. Antifungal medication like Posaconazole, Isavuconazole, and Amphotericin B can stop the growth of fungus and brings the infection under control until the fungus is destroyed.
In severe cases, surgery is done to remove the dead or infected tissue. The overall prognosis depends on several factors, rapidity of diagnosis and treatment, the site of infection, the patients underlying conditions and degree of immunosuppression. The overall case casualty is approximately 50%, despite the fact of early diagnosis and treatment leads to better outcomes.
Disease Prevention
The black fungus can enter your body as you breathe or come in contact with rotting produce. Black fungus, unlike covid 19, is not contagious. You can come in direct contact with the person having a fungal infection without any worries. However, there are a few things to keep in mind to prevent mucormycosis.
Always wear a face mask when you are in an area with a lot of soil and dust as you get black fungus due to environmental factors. Stay away from digging and construction sites.
The activities like gardening and yard work should be avoided by those with weakened immune systems.
It is imperative to address the underlying risk factors for covid 19 associated mucormycosis:
Focus on better glycemic control in those with diabetes
Appropriate use of systemic corticosteroids and
Prevention of unnecessary use of antibiotics, antifungals and other immunemodulars.
IPC measures at the facility level are essential to prevent the environmental spread of this infection. These include:
sterilisation and disinfection of the equipment used by multiple patients (tracheal tubes, ventilators), ventilation systems;
proper wound management (bandage, tape, adhesives, including tapes to secure medical devices such as endotracheal tubes, osteomyelitis devices must be sterilised and changed regularly );
Proper line management in health facilities.
Read More About: What Does a Cavity Look Like: Symptoms and 5 Best Treatment Options
Conclusion
To control black fungus infection, the general population has to be educated, and the use of unproven treatments should be avoided. Other low- and middle-income countries can learn from past experience and be better prepared if the situation worsens in their country. There is a need to keep an eye on the situation and review the cases of mucormycosis, and the link between mucormycosis and contamination caused by the use of industrial oxygen must be investigated and addressed.