As an affiliate-driven website, Icy Tales earns from qualifying purchases.
Dr. Pallavi Aga is an M.D. Doctor and Senior Radiologist who is following her passion for health and nutrition. She is known for providing counseling for Lifestyle Diseases and is a Nature Lover and Yoga Enthusiast.
With Intermittent Fasting being one of her favorite topics, Dr. Pallavi Aga is an avid follower of the same. In conversation with Icy Tales, Dr. Pallavi Aga spoke about the alarming impact of lifestyle diseases, awareness, and her motto in life.
Q) Why did you choose to specialize in nutritional counseling?
Dr. Pallavi Aga – I'm a doctor and a senior radiologist; after doing an M.D. in radiology, I started working not exactly in nutritional counseling but more in lifestyle medicine. The non-communicable diseases and the major lifestyle diseases seen in India are cardiovascular health, diabetes, hypertension, stroke, and now even infertility is also joining the list.
Although nutritional counseling makes one of the pillars of lifestyle medicine, medicine is not only nutritional counseling. According to ICMR, India's state-level disease burden study deaths due to NCD organizational diseases have increased from 37% in 1990 to 61.8% in 2016.
Another critical study showed that two-thirds of the individuals suffer from non-communicable diseases at their productive age from 25 to 50. We are also seeing a high rate of deaths; the recent death of our beloved singer KK has shown that many people are dropping down at productive ages because of these issues.
Diabetes is the most overpowering NCD, and cases of diabetes are now at 35 to 40% in the urban population, and deaths due to NCD have gone up to almost 55% in the urban population. Because this problem is occurring and because of my passion for health and nutrition, I decided to study and research more about this.
Q) Can you tell us the importance of yoga and meditation in today's world?
Dr. Pallavi Aga – Whenever we do any exercise, our sympathetic nervous system gets activated. As our heart rate goes up, we start breathing heavily. And nowadays, in a world where we're already bombarded with constant stress, we need something to slow us down to make our breathing slower and our heart rates lower.
Yoga is not a workout or an exercise, and it's a practice that has been going on since ancient Indian times. In Indian culture, they used to show that you can sit down in place for several hours and that this is the cause of activation of the parasympathetic nervous system.
When your heart rate slows down, your breathing slows down cortisol, a stress hormone. That is very important to beat stress. Yoga promotes flexibility, muscle building, and a lot of strength. It also improves focus because when you are doing the balancing workouts and yoga, you need that energy and focus.
Since I promote yoga, I would say do it on grass or with something connected with nature. The reason is that this interconnection of electrons from the earth looks into our bodies and is called earthing. So, if you practice yoga, continue doing it because it just brings about a lot of good hormones, energy, and vibes inside.
Q) Talk to us about your venture, Mind, and Body Wellness Clinic.
Dr. Pallavi Aga – I'm just trying to promote Lifestyle medicine. I want to spread the awareness that the mind and body are not two different things; the mind is completely connected to the body and vice versa.
This venture is about reaching out to the masses, the general public, doctors, and everybody around me to spread the knowledge of nutrition and how food is connected to your body and mind. It is also about empowering people with the correct tools to help them know what is happening.
It encourages people to live productive lives free of medicine, chemicals, and toxins. Although it is a part of my business, it predominantly connects with people and gives back to society.
Q) What would you like to tell us about intermittent fasting?
Dr. Pallavi Aga – Intermittent fasting is a very favorite topic of mine. All religions propagate fasting methodologies because fasting cleanses our body of most of the toxins that have been accumulated. We are all imbibing things from the Western culture, so intermittent fasting was followed in Egyptian culture.
However, the scientific reason behind intermittent fasting is that whenever we eat something, insulin spikes. Insulin is a hormone that the pancreas secretes and is linked to diabetes and other diseases. When we skip eating, the insulin keeps going up and coming down; it spikes.
Every time the insulin spikes, the pancreas gets stressed. We never get the sugar to sit down at the vision level, and we never let the insulin sit down to raise the level. Since insulin leads to fat storage, if it spikes, most of the food will get converted to fat.
Breakfast means breaking the fast, so it's not necessary to wake up early and start eating. When we do intermittent fasting, we start at a very low level. So I would recommend practicing intermittent fasting to give your digestive system and your insulin a break.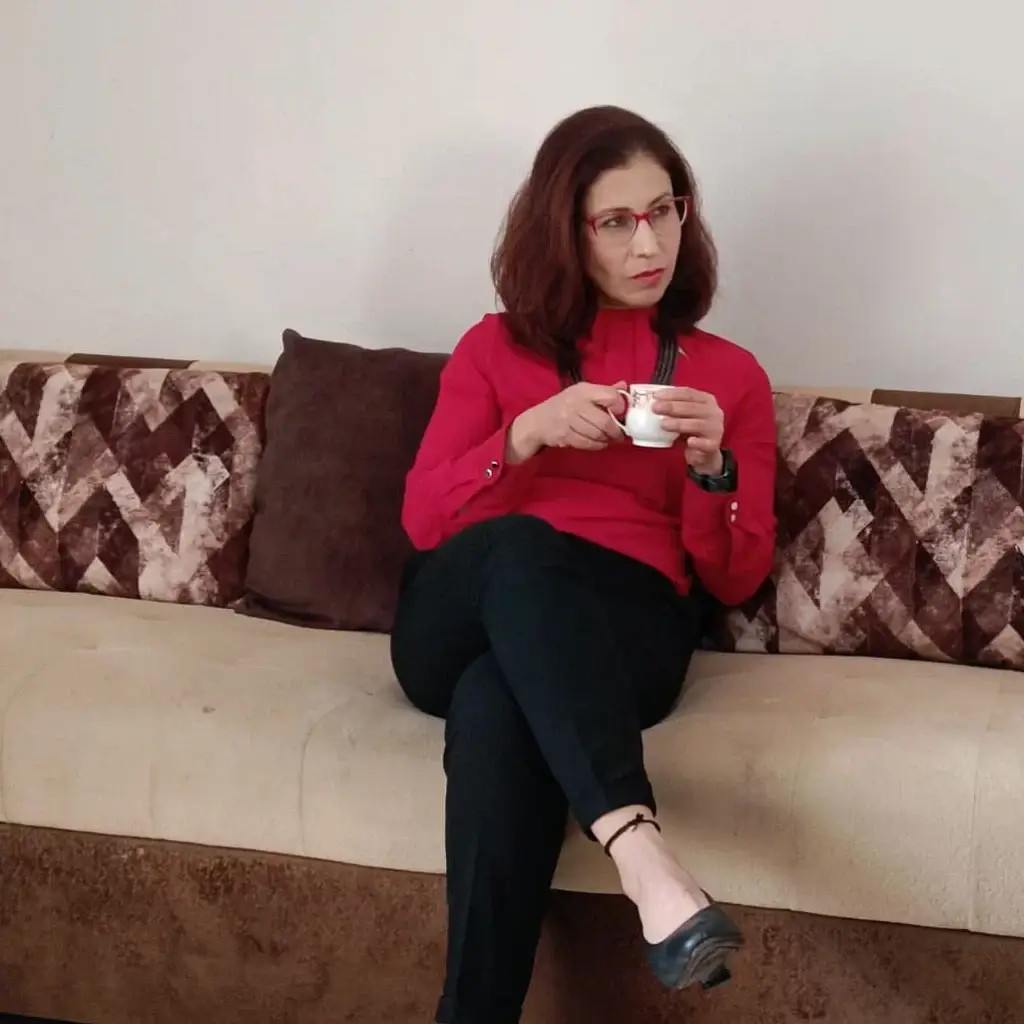 Break into a protein-rich diet because if you suddenly start eating carbohydrates after a long fast, insulin will spike your blood sugar, which is very bad. I always recommend practicing fasting by a high-level methodology. Go to somebody who knows about it and can guide you. Because one may have various issues like salt deficiency, B.P., or diabetes, these need some hand-holding.
Q) Talk to us about the protein deficiency that our generation is currently going through
Dr. Pallavi Aga – I think protein deficiency is the new pandemic because Indians are majorly deficient in protein because of religious and spiritual sentiments and are turning towards vegetarianism. Proteins are broken down into amino acids, the basic building blocks of everything in our body.
Multiple problems like chronic fatigue syndrome, liver problems, diabetes, loss of hair, or exposing yourself to the sun; all of this lead to protein deficiency. If you eat a protein-deficient meal, you will not feel hungry for hours together.
In our daily lifestyle, we have a breakfast that is pretty much high in carbohydrates and sugar, and then we go to the office and have one sugary sweet. Then again, we have a slump followed by lunch and another. We get back home and again have some snacks.
The truth is that plant-based proteins, like lentils and legumes, do not have a complete profile of the amino acids needed, and the proper protein absorption is missing. So please remember that if you are a vegetarian, eat some protein-rich food. If you're a non-vegetarian, you can have a good quality non-vegetarian from an organic place.
Q) What is your motto in life?
Dr. Pallavi Aga – My motto in life is to use food and fitness as medicine. I firmly believe in it, so I say no to medicines and hospitals. Medicines and hospitals have improved the life span as people are living up to 95 years of age which is excellent.
But we need to talk about Health Span to see if they were truly healthy and woke up in the morning with positivity, productivity, and a zeal to live their life, or did they wake up thinking that they need to have their Thyroid Medicine.
My motto is about upholding food and fitness as medicine and staying happy, smiling, and spreading positivity. And in the end, what are we contributing to our nation? Are we being productive, or are we just adding to the nation's disease burden?
I am not a religious person, and I'm a deeply spiritual person. I live in a society where I am rarely without a smile. I tend not to grumble and whine because I have those days when I get negative thoughts. So, I wake up daily with deep gratitude because it's great to be alive and see a new day.
I believe in the sun's power, so I go out in the morning, see the sun and grass and be happy. I see so many people coming to the gyms looking so sad, so I think the key is just gratitude and happiness. That is something I practice, and I advise everybody to practice.
Dr. Pallavi Aga aims to spread awareness about the importance of protein and the prevention of lifestyle diseases. She wants to build a hospital and medicine-free holistic approach.
Check out the conversation on our YouTube Channel with Dr. Pallavi Aga.