Sigh! When I think of the good old days of Cartoon Network, all I can let out is a sigh! The old cartoons, the memories, the laughs, the jumping out of the bed to plop ourselves in front of the television; those were the good days.
Remember Dexter's Laboratory? It has always been one of my favorites, and it very well still is. Pesky Dee Dee, and Smarty-pants Dexter used to make my days, and it still remains a guilty pleasure of mine from time to time. But now, being an ardent fan of Dexter's; I can't help but write about him, and to enlighten you with some 'Dexter Knowledge'.
The Dexter's Laboratory List: The Top 10 Inventions Dexter Ever Made!
Presenting you his top ten inventions; the ones I really feel we need today (You are definitely going to end up cartoon sick!).
1. Dexter's Dream Machine – Dexter's Laboratory
Dexter created this Dream machine to help him with the continuous nightmares. Powered by the moon, this Dream machine was to give Dexter pleasant dreams, and a good night's sleep. But Dexter could only manage to get his lovely sleepyhead DeeDee to do the honors of operating it and we all know how that ends. With all the anxiety, insomnia, depression, and stress troubling the world, don't you wish, we all had our own mini Dream machines
2. Clone O' Matic – Dexter's Laboratory
This invention was showcased in the episode 'Double Trouble'. If it has trouble, well it has DeeDee. But this episode showed us a worst-case scenario, where he had to not only deal with his lovely sibling but also her friends Lee Lee and Mee Mee. As the name goes, Dexter cloned himself to get rid of these three from his lab, and there is no stopping these girls, they used it too. In the end, due to overload, the machine malfunctions, and ends up making a clone having body parts of all four of them. It's the same drill every time. But have you thought of how such a machine could help us if used right? The possibilities are immense.
3. Animal Swapping Remote
The Animal Atomizer or the Animal swapping remote is one of the most fun inventions. This remote control atomizes anybody into any animal. Bunny, Vulture, T-Rex, Whale, you name it, the remote has got it done. But yes, Dexter and Dee Dee end up fighting over the remote and unleash all the fury by swapping each other. Think of all the pranks you could pull with this remote, or all the 'real'istic Halloween outfits you could have.
4. The Beard-a-tron
Now this invention is a killer, and could give any salon a run for its money. Dexter's invention requires you to just lay back on the barber's chair, and a laser shines upon to give you synthetic facial hair in any style.
Dexter used the Beard-a-tron in the episode 'Beard to be Feared.' He ends up being mistaken for his favorite hero Action Hank, and is forced into a battle in a ring of Flour Smugglers. The Beard-a-tron would be the dream invention of any man out there, no style every day.
https://www.youtube.com/watch?v=pNNtaH0ClfI
5. Botanical Booster
The Botanical Booster is a growth hormone made from the bones of a mentally tormented talking mackerel kept in Mayonnaise jar. This invention comes up in the episode, 'You Vegetabelieve It'. This booster accelerates plant growth, and can even revive dead plants. The booster was given to Dee Dee to revive her dying plant, and Dee Dee being herself poured the whole thing on her plant and mom's garden creating an entire monstrous plant garden fiasco. But keeping the monstrosity out, isn't this the perfect solution for deforestation and global warming, this is the need of the hour!
6. Rude Removal System
The adjective rude, annoying, irritating; they all go hand in hand with Dee Dee, and with Dexter too to a tiny extend. Tired of Dee Dee's rude behavior, Dexter builds the Rude Removal system. It is meant to extract the rudeness out of person, but in Dexter's and Dee Dee's case, it ended up creating obscene and uncensored version of themselves. It was called as Rude Dexter and Rude Dee Dee.
And what more to say, they ended up wreaking havoc around the house and Laboratory. It did take a toll to get rid of them. But my thought is, what if a similar system is used now? We have lot many trollers and haters, who need their 'rude' to be removed.
https://www.youtube.com/watch?v=_X74Yma7daA
7. Dexo Transformer
The Dex- Transformer or Dexo Transformer is a robot suit built by Dexter, that fits into a small backpack. This great piece of invention has appeared multiple times throughout the series like in the episode 'Dexter Dodgeball'; where Dexter literally kicks ass with the transformer suit, or the episode 'Last but Not Least' to show off to some Japanese Boys. Every girl child must be given a Dexo Transformer, don't you think?
https://www.youtube.com/watch?v=CVUoe8Knzg4
8. Human Speech Tablet
My favorite of them all. This invention was used in the episode 'Dexter's lab: A Story'. This tablet was fed to the Labrador Retriever that had followed Dexter home. The dog kept barking at the flux capacitor in his lab, and to stop the annoying bark the dog was given this tablet; well like all times, bad idea. It just wouldn't stop talking. But I would love if my dog or cat could talk, imagine the fun stories!
9. High-Five Machine – Dexter's Laboratory
Now this is one of my favorite picks, but I have to say, this little baby has not received the appreciation it deserves. The invention was only shown once in the episode 'A Hard Day's Day'. It is a large robotic arm specially made to give Dexter high-fives every time he did something appreciable. Well I agree, appreciation never hurts.
10. Mom-Droid – Dexter's Laboratory
The Mom-Droid first appeared in the episode 'Maternal Combat' and was created to replace mom when she fell sick. But, as always Dee Dee got hold of the remote and Dexter ended up creating Mom-Droid 1000 to challenge the one under Dee Dee's control. Well they tore the house down, but let's be honest, we all would love a Mom-Droid ourselves, after all mommies do deserve a break.
Since I have out my favorites, I can get back to my Dexter Marathon in peace, feel free to join me though, my Dexter fan!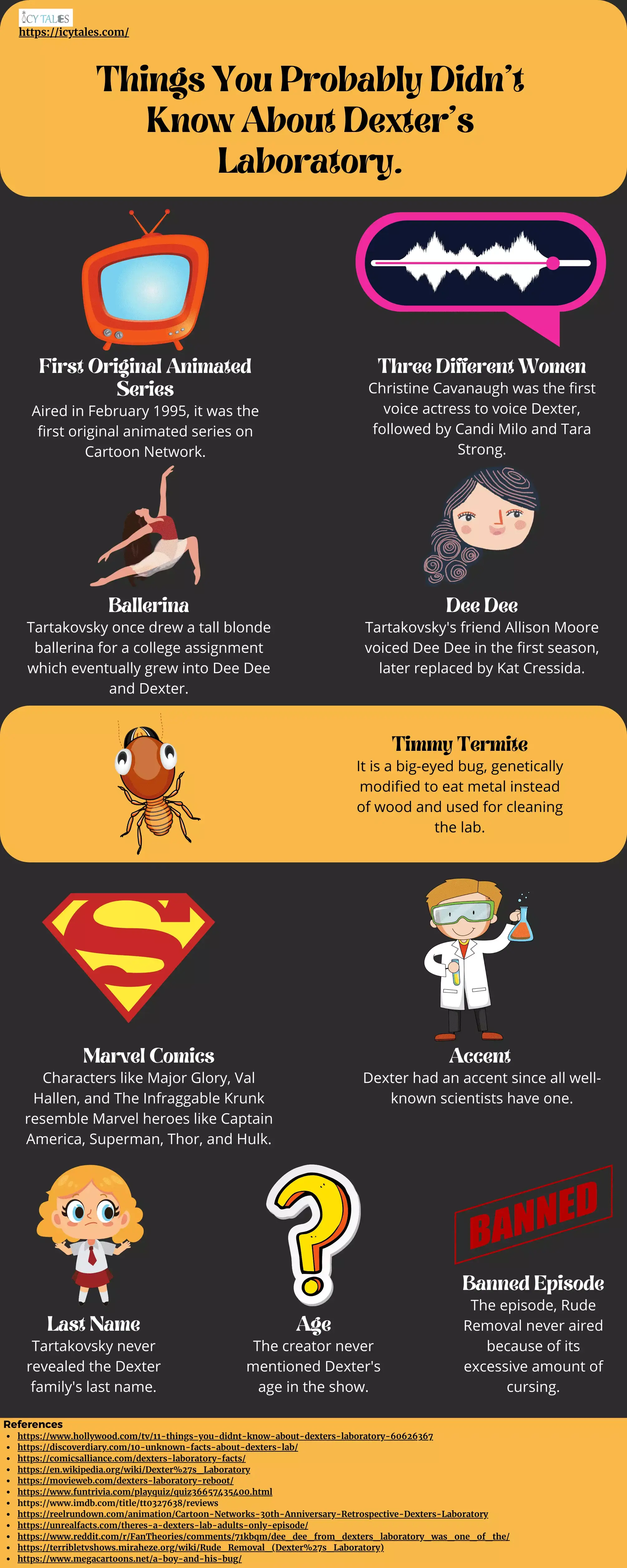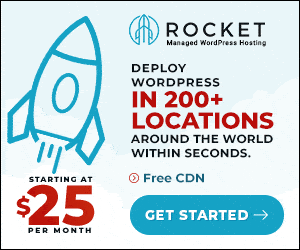 Originally posted 2019-11-07 04:46:22.