One of the purest words in this world is "Love," which is used universally, that is used to make the other person feel how much he/she matters. How much they are needed, being appreciated. Love is not just a word. It's an emotion that brings this amazing feeling of a connection between any relationship, whether it's a relationship of parent-children, boyfriend-girlfriend, husband-wife, or even brother-sister. It's a magical word!
It's so beautiful and yet made so common that sometimes people tend to forget or don't feel the need to tell their loved ones and people around them how much they are important and cherished in our lives.
The love we are talking about has many forms of expressing it. There are many love language theories that we are going to understand further in the article. Still, before that, we need to understand that different people can have different languages of love. What might be the partner's primary love language for one may not be for others? Talking about different languages of love, there are main 5 languages that we'll discuss in our further article.
1. Different Languages of Love:
There are different languages of love practiced in any relationship. Talking about the most famous- 5 different languages of love, which was very originally described in 1992 in the book "The 5 Love Languages" by marriage counsellor Dr Gary Chapman, is a great way to understand the love language of most people. In this book, it is concluded that there are many love languages, and each has its uniqueness and importance. To give love properly to your partner, you need to identify your partner's love language. Let's understand the concept of love in different languages in the following paragraphs-
The five different languages of love described in the book are as follows-
Words of affirmation
Quality time
Physical touch
Acts of service
Receiving gifts
Let's understand it one by one-
1.1. Words Of Affirmation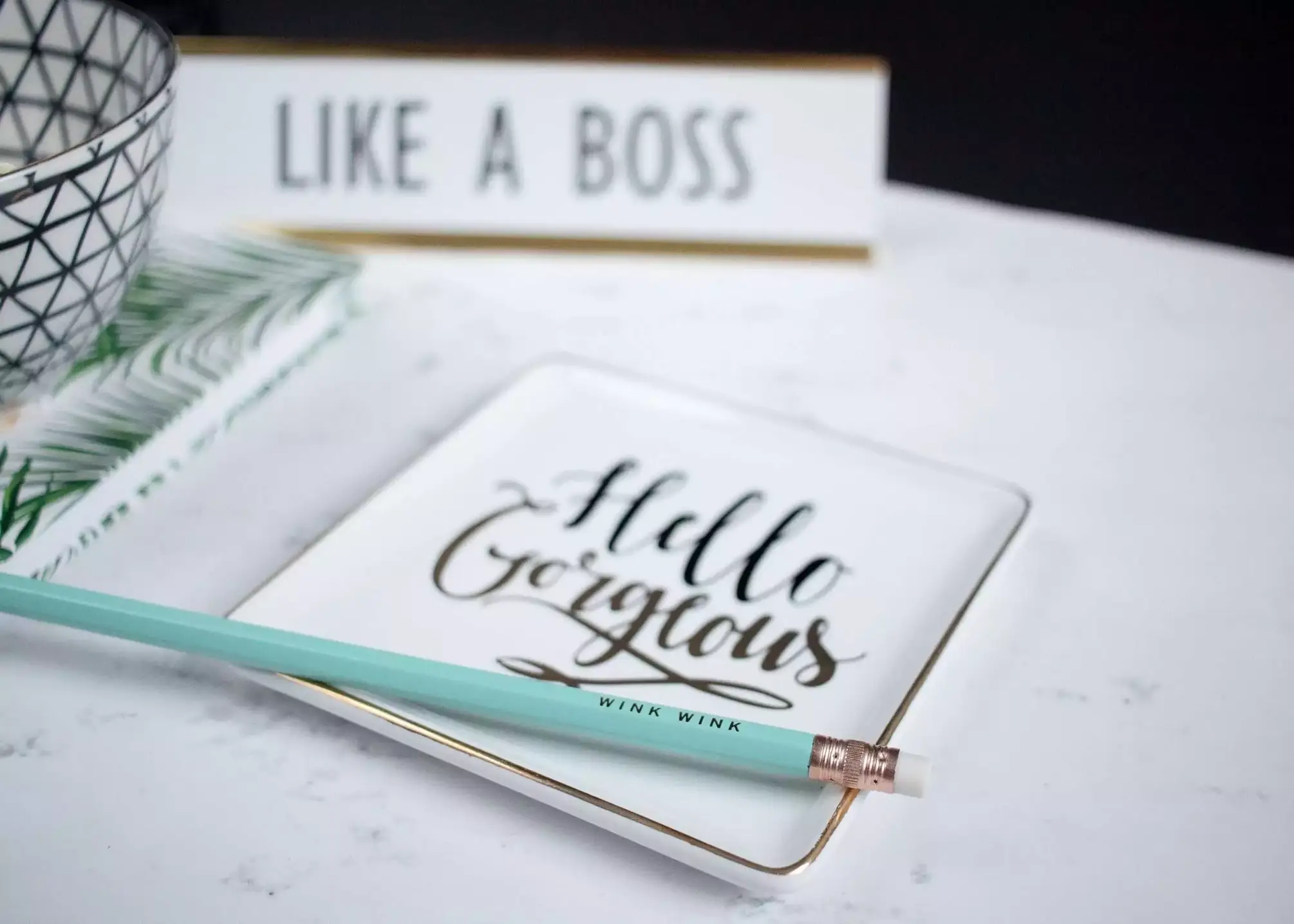 Words are powerful. Ever heard something from a person and felt pleased instantly? Yes? And have you ever noticed it's always the simple things? It could be as simple as "I am so proud of you" to "You're so precious."
Words of affirmation are the verbal expression of love, encouragement, and appreciation that gives assurance to the other partner that makes them feel appreciated, loved, and wanted. It includes all types of kind words. Some are listed below.
1.1.1. Few Words Of Affirmation:
"I love you."
"I love you for who you are."
"I'm here for you…always."
"You're the best thing in my life."
"You matter the most!"
"Did you eat?"
For more, click here.
1.1.2. How to Find Out If Your Partner's Primary Love Language is Words Of Affirmation?
Out of all the different languages of love, how to find out if your partner's primary love language is Words of Affirmation? Partners whose primary language is Words of affirmation, love to receive genuine appreciation, and compliments, like saying "the food's delicious" after a meal, or telling your partner, "you look beautiful" will help your partner with nothing but joy. Your words can spark joy within them.
Speaking words of affirmation often, help your partner feel cherished in many ways, in a relationship. Words of Affirmation could be romantic.
1.1.3. Ways to Use It In Your Daily Life Or a Long-Distance Relationship-
It could be in the form of text, a good morning text (which shows that your partner is the first one, you think first in the morning), or any heartfelt message or an unexpected message like 'I know you're asleep right now, but…', keeping them reassure by telling them often how much you mean to them, saying I love you's, sharing cute reels/memes on socials OR it could be saying words of love in the form of a cute note or a letter.
Telling your partner "You're pretty", assuring them that you love them, and speaking affectionate words, are all the ways you can use words of affirmation in a relationship. It works like wonder for partners who can't be together all the time, so they need that reassurance, that connection.
1.2. Quality Time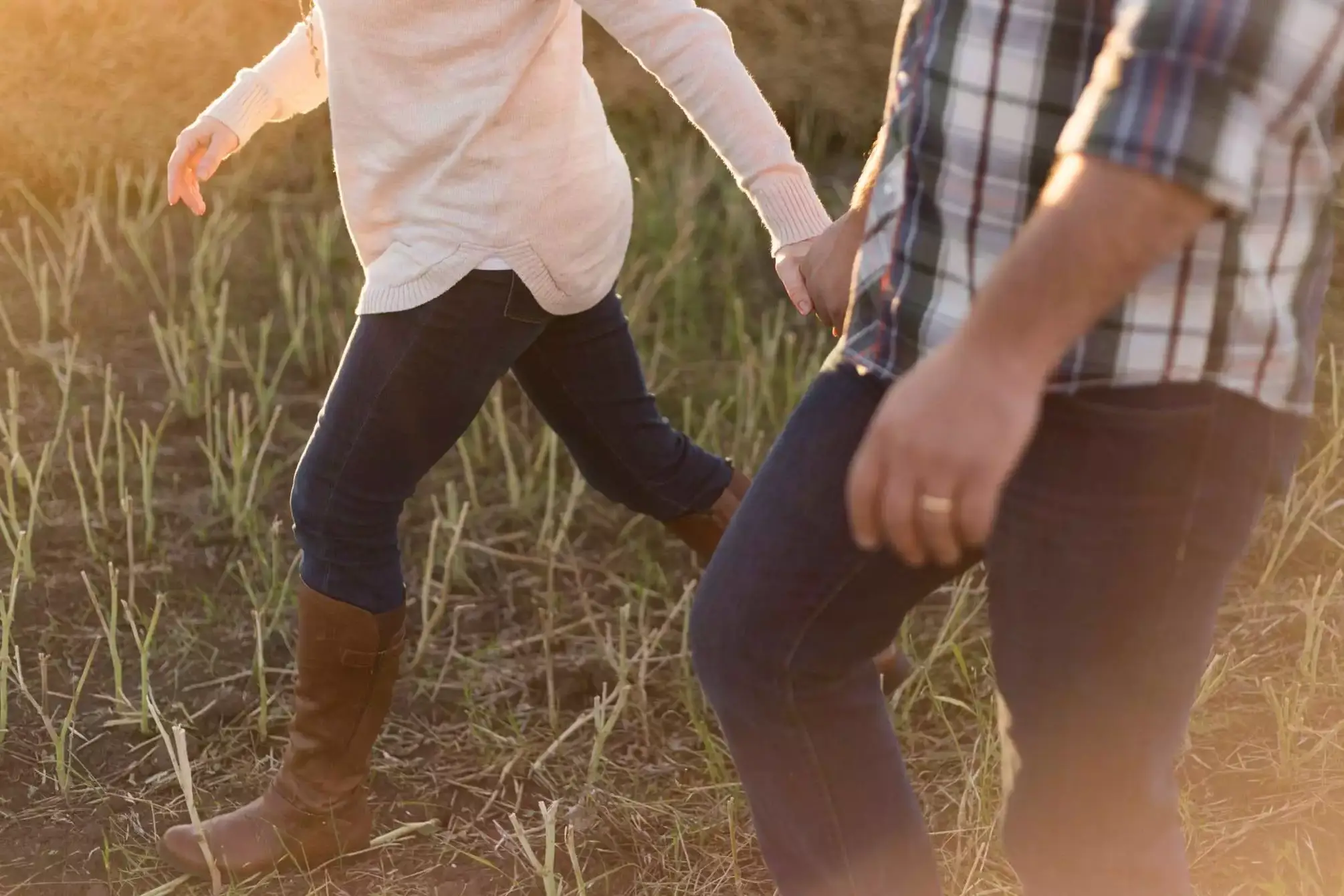 According to Gary Chapman, Quality Time is the one that centers around 'togetherness'. Quality time is all about making time for your loved ones, spending time, having fun together, showing how much they matter, making them feel wanted, having conversations, and doing fun stuff together with your undivided attention, not using your phones. Quality time is equal to spending alone time with your partner, where you are only paying attention to your significant other, and entertaining no other.
The most important thing while spending quality time is to listen to your partner and make them feel loved and special. Failure to active listening can make your partner feel unloved and unimportant. It should not just be on special occasions but also in everyday life. You should give/make time for your partner with undivided attention.
1.2.1. Ways We Can Spend Quality Time with Our Partner-
One-on-one interaction is necessary. Quality time can be as simple as sitting on a couch or a bench together, talking about your day, paying attention to your partner, doing house chores together, like cooking, baking, or cleaning together, playing games, planning a date night, slow dance together, painting and doing craft together, going on dates, and vacation.
These things might look simple and normal from the outside but having quality time is required to have a better understanding between partners, which helps build romantic relationships, and gives your partner reassurance that they are cared for, appreciated, important, are a priority, and matters the most. Spending much time with your partner helps relationships grow and do not let the spark fade away.
1.2.2. How to Find Out If Your Partner's Primary Love Language is Quality Time?
Out of all the different languages of love, how to find out if your partner's primary love language is quality time? People whose love language is quality time, tend to be very active in organizing dates, finding out ways to spend time together, discovering couple activities to do together, and craving more conversations, whether on call, text or in person. Since it consists of a huge part of Communication so, a partner like communicating a lot, discussing things and talking more about their relationship, and of course, giving their undivided attention to their partner, since they know their priorities.
1.2.3. Ways to Spend Quality Time in Your Long-Distance Relationship-
Struggling to spend quality time with your partners over a long distance? It sounds difficult but it's really simple if you are ready to make effort in your relationship. With the continuous development and upgradation of technology, it has become very easy to stay connected, even after living in two opposite corners of the world.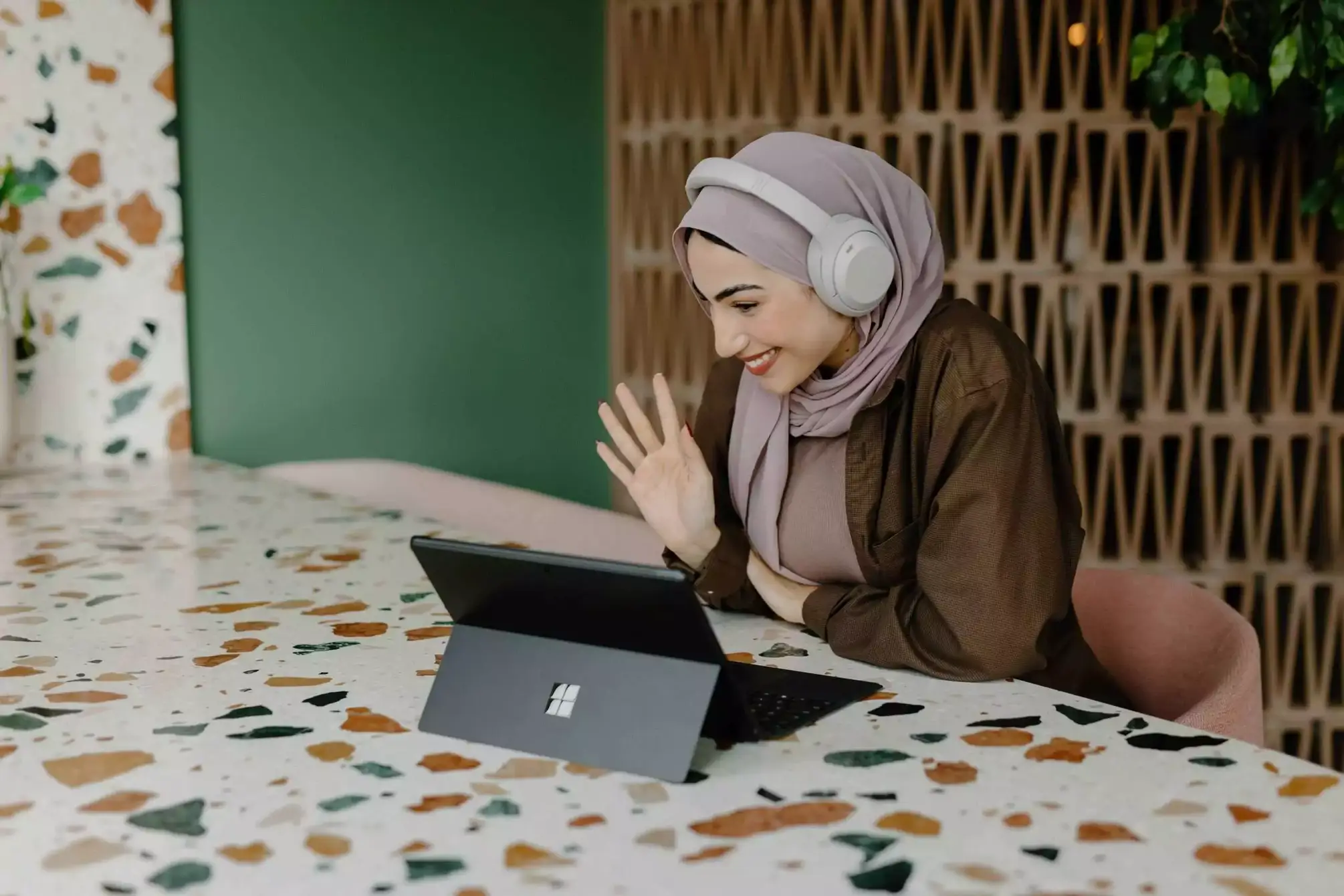 How does a video call date night or a movie night sound? Yes, there are many sites and apps available to watch movies online like Rave, Two Seven, and even Google Meet, Skype, and Zoom. These simple acts, making a good amount of time, to connect with your partner, even after living far away, flourish your relationship so much, since it shows the efforts made. And to make it clear, beautiful relationships are built on continuous efforts by both sides.
1.3. Physical Touch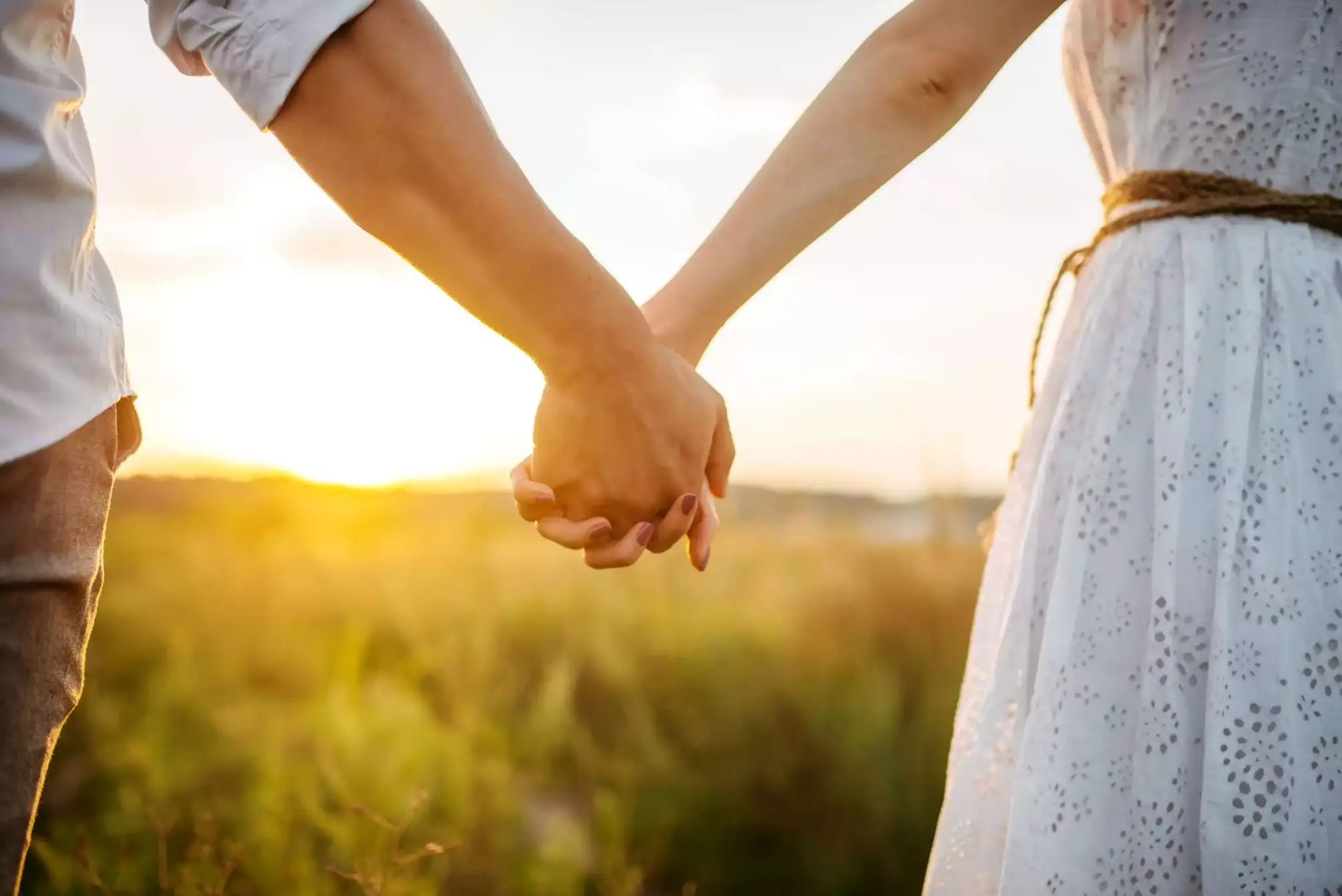 Physical affection is an important part of any relationship. Partners whose primary love language is Physical Touch tends to be a very "touchy-feely" person. Physical Touch is a non-verbal form of communication, that uses body language and touch to express love toward their partner. Here, we are talking about both sexual and non-sexual interactions through which the partner feels strong connections and closeness in a relationship.
1.3.1. How to Find Out If Your Partner's Primary Love Language is Physical Touch?
Out of all the different languages of love, how to find out if your partner's primary love language is Physical touch? People with 'physical touch' as a 'primary love language', love physical contact which includes acts like- Touching while talking, holding hands, eye contact, hugging, kissing, and sex. The people who prefer physical touch, feel loved, and want to receive love by being close to their partner. It's how they express their affection towards their partners.
The physical interaction makes them feel loved. Through intimacy, we feel closeness toward our partner. It gives a sense of comfort and warmth which is extraordinary, where it assures the other person, that they can loosen up themselves with that special one, they can be raw, can act without being judged, and be themselves.
1.3.2. Does Sexual Physical Contact in A Relationship Help You with Confidence and Great Connection?
It is helpful in body positivity as well. With physical contact between partners, they develop that comfort within themselves and their bodies. They overcome their insecurities, accepting themselves, as their partner admires and loves them for who they are.
They overcome that complexity about not being "enough beautiful" as they open up to their partner. It's a beautiful part of a relationship where you and your partner accept each other, each other's scars, stretch marks, and things they're insecure about. It helps turn them into a confident couple since they have nothing to hide from each other.
1.3.3. Talking About Long-Distance Relationships-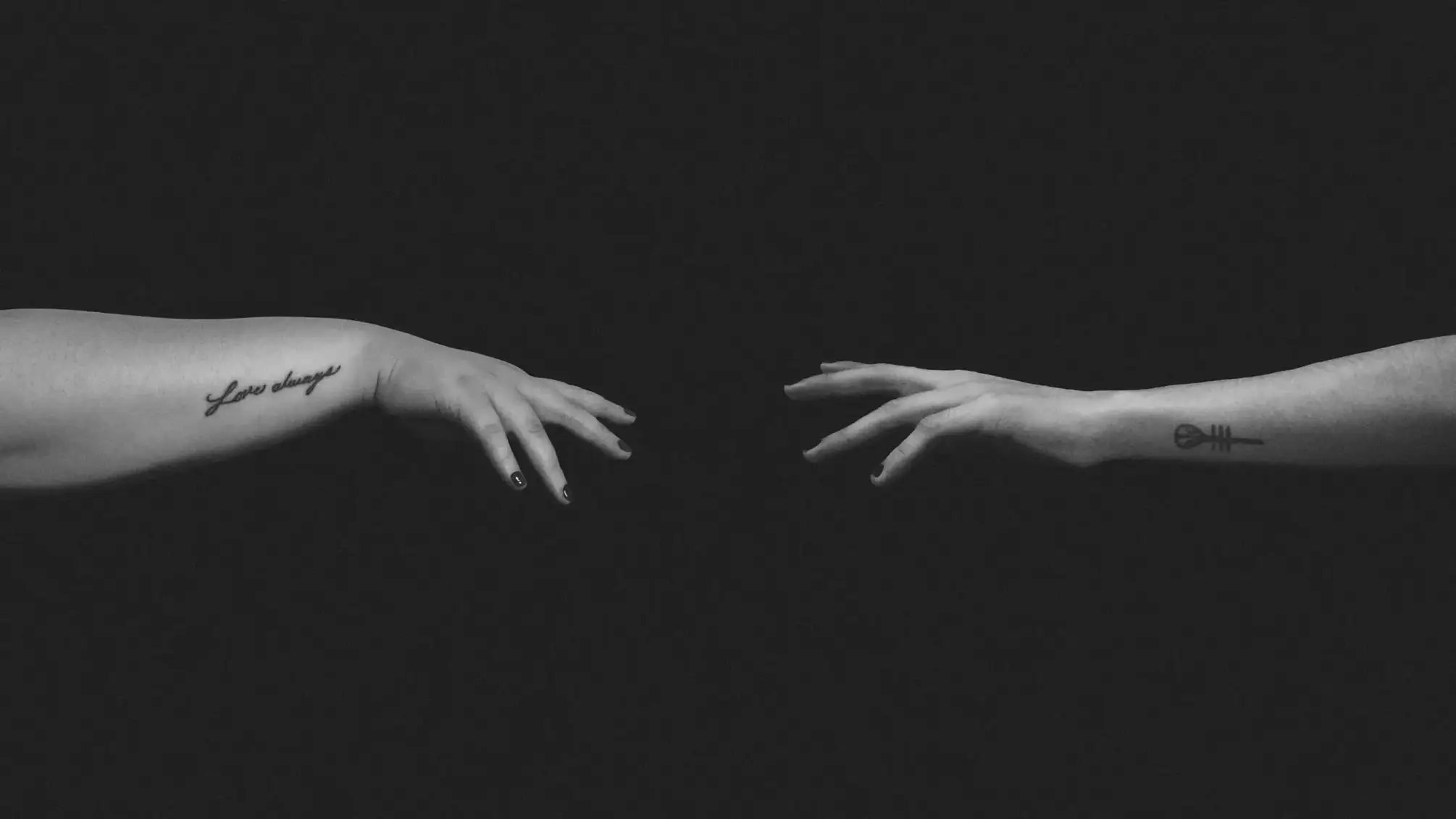 Physical Touch is the only love language that is most of the time missing in long-distance relationships, and is the reason for most break-ups, cause when the partners are unable to feel loved for a long period, they start to lose interest which eventually led to break-ups. It's a little difficult since physical touch is as necessary as all the love languages but that doesn't mean, it doesn't work out.
People who genuinely understands that they can't help the situation currently, but can only make required efforts, efforts from both side to keep the relationship going, to work out the relationship. It requires a lot of strength, and patience to get through the separation phase when you see other couples doing things easily, while you are just waiting for the day, when you'll meet your other half and will be able to go on a normal date.
Long-distance relationships come with a lot of problems and setbacks, but once you overcome your waiting time and finally meet them again after a long time…, you know it's all worth it! As told you, the best relationships come from genuine efforts.
1.4. Acts Of Service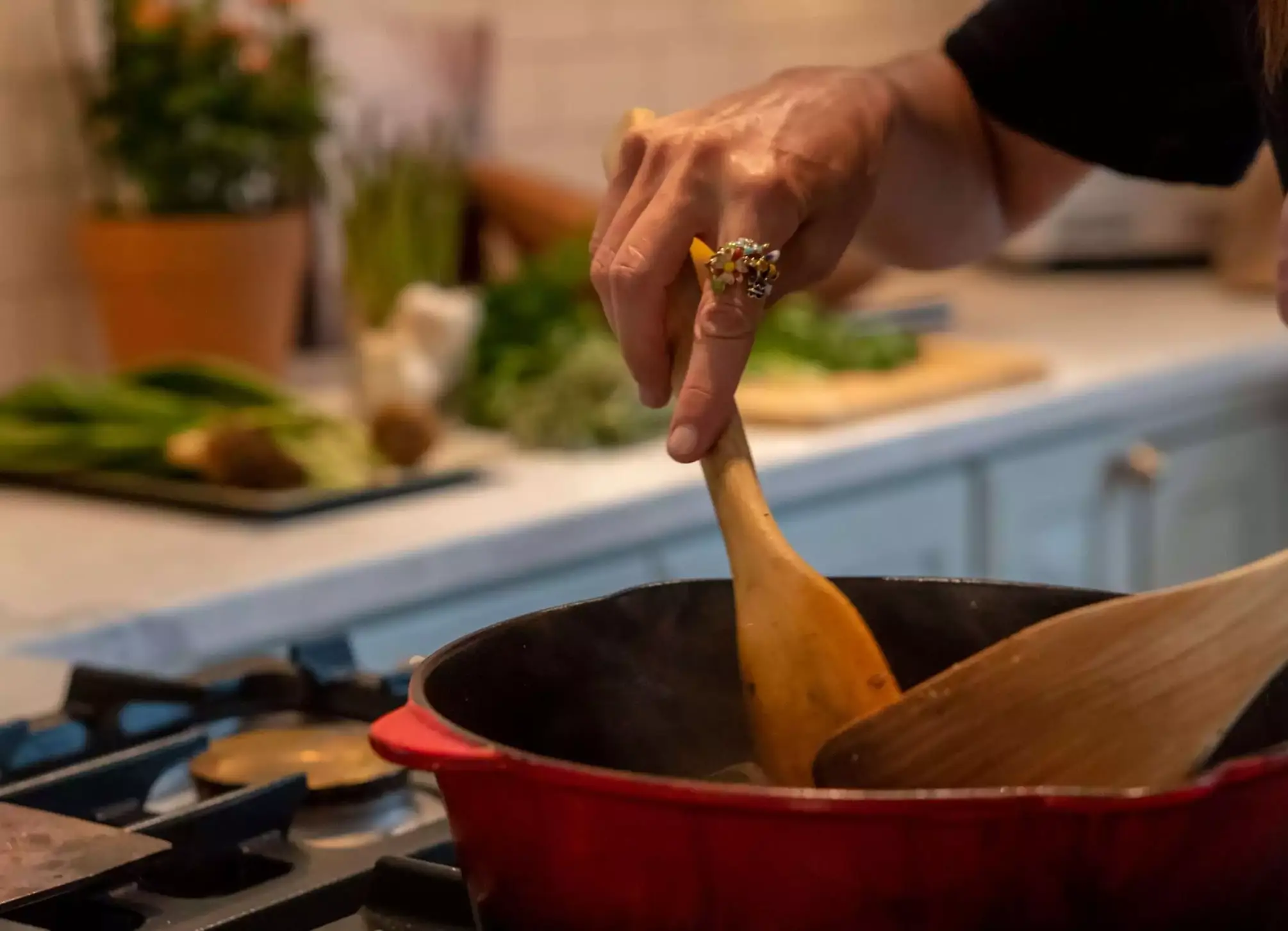 Acts of service is a technical term for "Actions speak louder than words". This love language is for people who believe in actions than words. They need not always want to hear 'good words' or 'just promises' unlike, being shown how much they're appreciated, and valued by their partners, through actions. By action we mean, how they are dealing with the problem they came across, or how they are making their life easier.
It's the smallest things that matter. Sometimes love is not about grand gestures, it's about doing the smallest or the biggest things that make their life easier are all an example of acts of service.
For eg- If your partner's bag is heavy, and you offer to hold that bag for them. They might or might not let you hold that for them but that action of noticing that it's heavy and volunteering in holding that for them, making their life easier, will probably leave the partner feeling happy and loved to know that the other partner cares about them.
This was just one of many examples that you can do for your partner. A few of them are-
-making breakfast for your partner
-helping with chores
-showing up on your partner's important day, no matter how busy you are
-offering them a jacket/hoodie, when the cold
-offering to eat something, if they are hungry
-offering massage after a long day
for more examples, click here
1.4.1. How to Know If your Partner's Primary Love Language is Acts Of Service?
Out of all the different languages of love, how to find out if your partner's primary love language is Acts of Service?People whose love language is, Acts of service may or may not like to speak much about how much they love you, but their action shows it all. It happens a lot of time with your parents as well, that they don't express so much through words, but that doesn't mean they don't love you.
Having Acts of service as a love language, the partner wants to come in help, they wish to make your life easier by doing what they can do to help you. In order, to understand your partner's love language, you need to be observant to see their efforts and actions.
1.4.2. Acts Of Service in Long-Distance Relationships-
According to me, Acts of Service are very necessary for a long-distance relationship. Action and efforts are all that is seen, and observed. 'Acts' like writing cute paragraphs for your partner or trying and help your partner with the work, they need help with, if not offering hoodies/jackets, telling them to stay warm, caring for them from far away, making a little time out of your busy schedule, showing up on your partner's important day, celebrating small things, are all the actions that are seen.
1.5. Receiving Gifts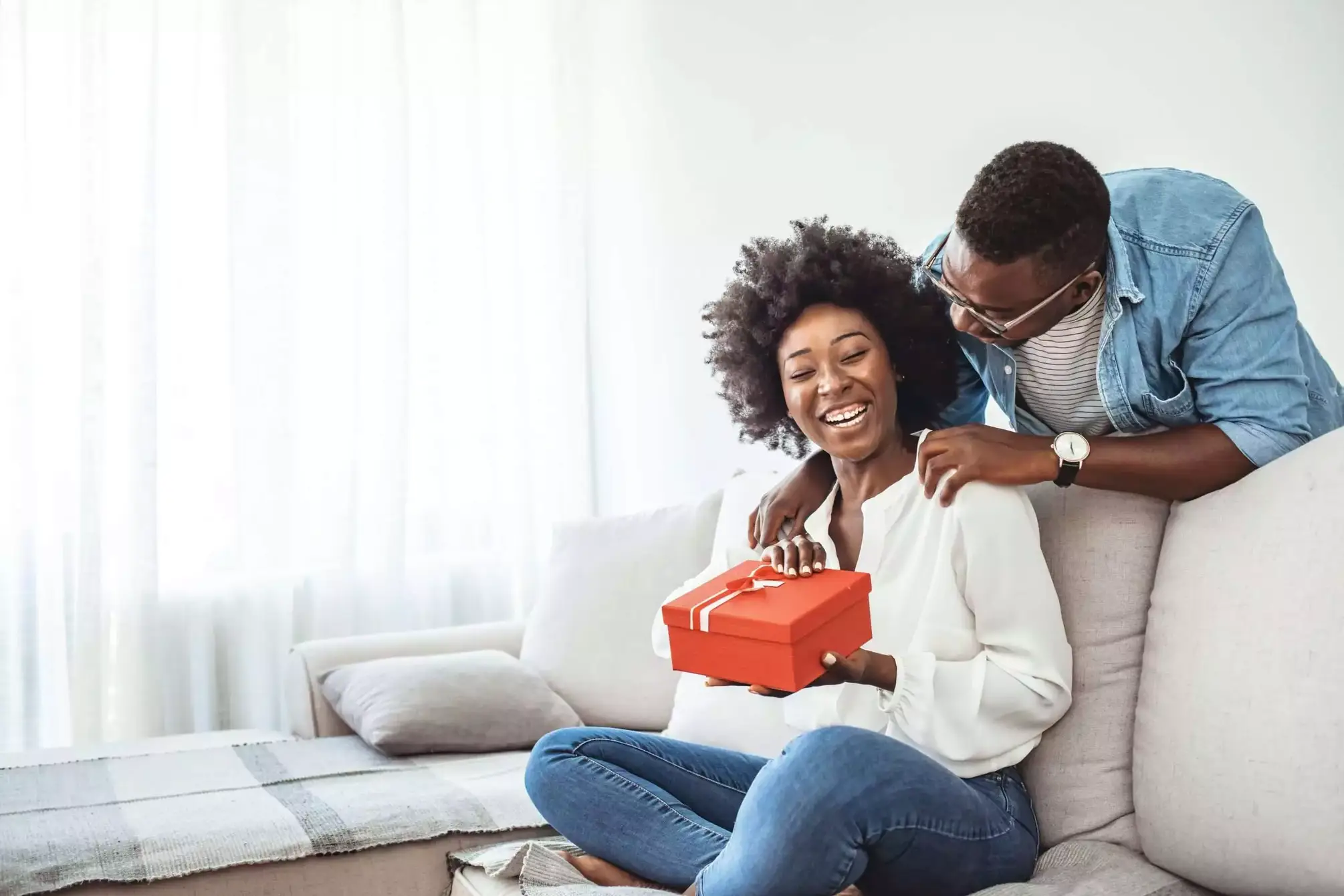 Gift giving is an expression of love, Receiving gifts is like receiving a token of love, for people with 'gifts' as a love language. We don't talk about gold diggers here. People with 'gift' as their primary love language, understand, selecting gifts are not easy, but when you spend time deciding the gifts, it shows how much you make time for your partner, and how much you want to make them feel cherished and special. When you
1.5.1. Gifts Misconception With Money-
Gift receiving and giving aren't completely about money. It doesn't always involve spending a lot of money on gifts for your precious. Gifts need not be necessarily materialistic, but thoughtful ones. When receiving thoughtful gifts, they sense a gesture of affection and care, cause it shows that the partner was thinking about them while you weren't around and wanted to find a way to make them smile. Those little gestures are what matters the most and not how much money, is involved.
Gifts, That Matter- The price tag doesn't matter as much as the thoughtfulness, care, and effort behind the gift. It can be grabbing his/her favorite tea on your way to meet them, bringing them their favorite snack after a bad day, cooking for them, making them a portrait, or making them handmade gifts (that are highly appreciated). These little gestures of care and generosity make people with 'gift' as a love language feel loved and cared for. These little things are everything.
1.5.2. How to Know If your Partner's Primary Love Language is Receiving gifts?
Out of all the different languages of love, how to find out if your partner's primary love language is Receiving gifts? People with 'Receiving Gifts' as a love language, love to give a lot of remember-when gifts, "when we…" type of memorable gifts, or giving you a treat, sending you food, or showing their appreciation with meaningful gifts.
Those who love to show their love, through little material things. They value those short-written letters, some friendship bracelets, or anything matching. They love keeping those things by their side, to make them feel loved. Does the description match your personality? Do you think 'Receiving Gifts' is your love language?
1.5.3. Ways We Can Express Love Using 'Gift' as a Love Language in Long-Distance Relationships-
Here are a few ways you can make your partner feel love, by using 'gift' as a love language-
Celebrating any milestone or date together by ordering them a surprise meal online.
Sending them gifts, through their close friends.
Making edits and videos of them; making your relationship edits
Sending them a parcel of yourself as a surprise visit to their place. for more, click here
2. How to Identify What's Your Partner's Primary Love Language?
Throughout the article, we understood that everyone has their love language, with differing styles. Out of five different languages of love, some can have two primary languages, while some can have three. It varies from person to person. Everybody has a different way of giving and receiving love. Everyone practices different languages of love and has a different way of expressing love. So, how to know your partner's love language out of these five different languages of love? The simple answer to this is "Speak each other's love language".
2.1. Speak Each Other's Love Language-
According to peer-reviewed studies, the way your partner loves you is how he/she wants to be loved. Since everybody gives and receives love differently, so to find out, what love language your partner speaks:
2.1.1. Be Observant:
Observe the actions of your partner! How does he/she express their love for you? If they, light you up with loving words frequently, love to do constant physical touching, want to be close most of the time, or love spending more time alone that is, just you two of you, or don't easily believe in promising words, and cares about actions, wants to prove helpful or loves giving you thoughtful gift. Notice how they like it when you speak your love language.
2.1.2. Direct Communication:
If you can't figure it out, just communicate directly. Deep communication builds healthy and loving relationships. Communicate your feelings, tell your partner or even ask them, which way they feel the most loved. How do they want you to get better? How do they feel, when you do this (the action)? The point of all these questions is to know your partner more deeply and get a better understanding of the actions you do that they like and do (the action) more often to make them feel loved in their way.
This is how you can find out how would your partner like to be treated, feel appreciated, and loved. Wanna find out your love language? Take this quick online quiz to find out your love language. Find out.
3. Why Practicing these Five Different Languages of Love Important In Any Relationship?
All these 5 different languages of love cannot be underestimated as they have their own set of importance and value. Let me give you a prevalent example that'll help you understand why it is so important in any relationship. Are you one of that people, that thinks that people get bored with each other after coming into a relationship? There's no spark left after 2-weeks in a relationship? You don't love your partner anymore?
When you say that you lost interest, It doesn't mean that you don't love your partner anymore but that, there are no more efforts seen from your significant other, you cannot feel love like you used to in the starting stage, this leads the spark to fade away.
But on the other hand, if you do it right, if you constantly practice these different languages of love with your partner, you'll notice, how your relationship still feels the same after such a long time together. You enjoy your partner's company, love being with them, and find your comfort with them, they feel like home. Practicing these different love languages of love with your partner will undoubtedly prove your relationship last for a long period of time.
Expressing affection should not be only done on special occasions but also in everyday life. The five different languages of love described and taught above can help you and your partner in building a strong and loving relationship. Lastly, Don't compare your relationship with someone else's. They may be at a different stage of love than you.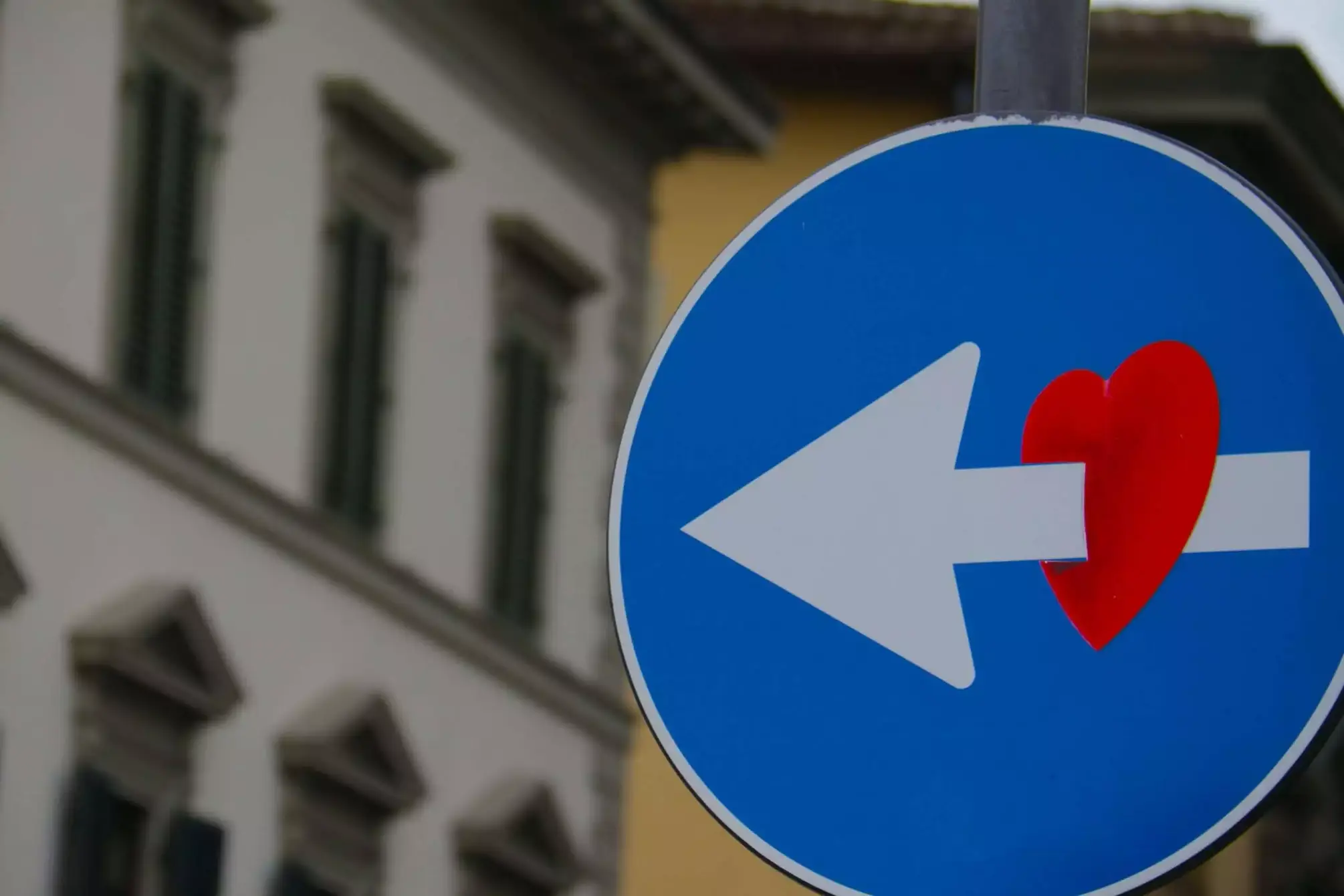 3.1. Every Relationship Needs Time, Effort, and Understanding Between Partners
These three things mentioned above are equally important to understand as the different languages of love. We covered time and effort in the above topics and understood how important it is, for your relationship to flourish. Talking about understanding, the partners in a relationship should also understand that along with their relationship, self-development is also necessary. You cannot forget to give each other time and understand each other's priorities, dreams, and goals. Being supportive in any way, also shows how much you care about your partner.
Understanding that your partner might be busy, that's why he/she couldn't pick up the call, understanding that your partner might not be able to make a lot of time every day, understanding that, they might need some time alone, and supporting them instead of throwing a fit. Accepting the fact that there are a lot more things in your and your partner's life such as studies, and career, which are also very important, and cannot be pushed aside.
Situation 1: Imagine, coming home from a long day, dealing with your studies, and work stress all day, and seeing your partner upset, because you weren't able to give attention to them today.
On the contrary…
Situation 2: Imagine, coming home from a long day, dealing with your studies, and work stress all day, and seeing your partner smiling, giving you a warm hug, and they tell you, how much they're proud of you.
Which Situation would you like better? Of course Situation 1! Right? You'll feel happy, feel blessed that you got someone, who understands you and can handle your mood. With situation 2, you know that once the tough day is over, you have a loving family to come home to. You won't be worried that your partner is gonna be upset if you can't make time for them. You know, they understand and support you. They give you power.
Go, tell your loved ones today, your family, your friends, and your significant other how you feel about them, and how much meaning they give to your life, tell them you 'love' them, and they matter. Use different languages of love mentioned above to convey love to your close ones and improve your relationships.
Life is already very tough, relationships should be the least of the problem!