In society, we are driven to assume that sex and concepts related to sexuality come inherently, and there is never an aim to talk about the same. Where people are not able to discuss & express their sexual preferences, fears, and boundaries with their romantic companions due to several reasons like concerns relating to privacy or the fear of not being accepted in the society we have Dr. Pragati Singh, a doctor, public health expert, sexuality, asexuality activist, gender thought leader, and the founder of Indian Aces a foundation for the Indian Asexual community an initiative started by her in 2014.
Dr. Pragati Singh conducts several workshops, sessions at the local as well as the global level where she interacts with people who get the chance to enrich their understanding and knowledge about sexuality, asexuality as well as several other concepts like Prevention of Sexual Harassment (PoSH) Act, diversity and inclusion, and equality, equity, and justice.
Although 2020 wasn't so well for everyone, she too had her share of drawbacks. But, she spent her days engaging with her long lost hobbies, "I did take out my keyboard finally, starting to play it again, I have this childhood hobby of playing the keyboard, but I never had the time to play it earlier. Apart from that, I started sketching, again something I did in my childhood & had lost track of it."
Apart from the hobbies that kept her busy, she also tried converting the barriers of not being able to meet up with people personally into an added advantage for all who might not be able to visit her. In June, she organized a beautiful campaign for 'Pride Month,' which was a huge success. In October, an international Asexual awareness week was organized, which had several events, which was also a big success. "Although there are some drawbacks of online events, there are also some pros, and now my events can be attended by people from all across the globe."
Dr. Pragati Singh: The Journey behind Indian Aces     
Dr. Pragati Singh, who also studied Enterprises Management in 2012 from IIT Delhi, started her venture Indian Aces in 2014, a community for asexuals, "asexuality is not about abstaining from sex; asexuality is when you don't feel the sexual attraction towards anybody." is what Dr. Pragati Singh explains. At the same time, she was working in public health, working with the WHO and several other projects in and around Delhi, Noida, and Uttar Pradesh but most of her work was in public health.
Presently she is trying to combine both the things, the skills, the public health and sexual orientation, sexual identity, "I'm trying to combine them in creating a right space" where she believes it can contribute to the people who truly need such assistance and support.
Dr. Pragati Singh believes that her idea of starting Indian Aces had very little to do with scientific research, "In my opinion, even if there is no scientific research, it's still something worth pursuing because a lot of peoples lives are impacted by it." So understanding asexuality, creating awareness of it, and all the advocacy work she has been doing on it has not necessarily been done because it is a scientific sexual orientation, but only because it affects many lives.
As an add-on, she has done a certain amount of scientific research on it, which helps make the case of asexuality to others. But for her, it wasn't a prerequisite to start doing this work & taking up this initiative, which was so new, especially in India. "What was more important for me was the hundreds of messages I was getting from people, thanking me and feeling for the first time that they had a community, feeling that they weren't alone for the first time."  The support she gave people to express themselves was way more important to Dr. Pragati Singh than any of the scientific or academic research.
Dr. Pragati Singh: Challenges Faced
She faced the biggest challenge when nobody thought that Indian Aces or speaking about something like asexuality would become such a massive thing or topic for discussion and help people from all generations. "People thought it's gonna die very soon like it's something you are passionate about for a couple of months, and then it goes away." She experienced and saw that a lot in people's perception of the idea, although they weren't straightforward. People had the undertone that it is not very important and other orientations and identities are more vital. Also, nobody believed in it as Dr. Pragati Singh did, the vision that she had where at the beginning she didn't have any proves to show that she is really into it, she had to fund everything from her own pockets, spending all her time, energy, connections, asking people for favors and putting in all her savings on her own belief to do something which would make people more comfortable talking & expressing.
 Achievements & Strength
Dr. Pragati Singh was herself the biggest pillar of strength, standing there doing it all by herself, "At times I had to pretend to be another person for myself, give myself a prep talk, talk to myself, make sure that I push myself because I take this as a baby of myself, which I had to protect and nurture like a baby." Even her family and near ones were not well versed with her idea, and it was only after 5 years in 2019 when BBC Top 100 Influential women happened. In those 5 years, she didn't tell many people about it, only people who came to attend her workshop and others who were in the group were aware of it, neither she discussed it in her circle.
Influencing people with her style of work
Dr. Pragati Singh believes spreading awareness about asexuality is also about what the audience is deceptive too, like visiting villages and talking directly about asexuality and spreading the idea to lead a movement might be an incorrect way to approach something, she believes in making things contextualized, "you have to first make space for the topic and then introduce the topic, to gauge first what the audience is like & then to nudge a little, a little, a little".
Dr. Pragati Singh's approach is not to throw her ideas on people but rather to engage them in the interaction. All the sessions that she does are very diverse depending upon the setting of the place, whether it is a corporate event, NGO, heath camps at school. "I'm okay with doing it alone, leading it by myself, doing all the work by myself. I forgot that I was a doctor, for the sake of Indian Aces running around for favors from people, it didn't matter to me at all."
She never thought of waiting for people to join in & validate her idea; she was the one who believed in it the most and was fine with doing what she wanted to do. One thing Dr. Pragati Singh has learned is an idea could do wonders for people, "There are some people I have met & have just mentioned asexuality to, and they went ahead into their own communities & countries & introduced the concept there, isn't that beautiful, one idea that made sense to them & they go back to their country & spread the entire movement there." She tries to create a space to make people feel comfortable, assures privacy, and knows they will not be judged, with a sense of humor, by using many jokes to tell people that it is okay to talk about it casually, so people open up beautifully.
The message she would like to convey to everyone will be to normalize talking about sexuality, asexuality, "That it is okay, it is okay if they don't want to get over the fear we should allow the space for them to live their entire life happily without having to deal with it," and when people cannot validate an identity like this and don't reciprocate the efforts then stop seeking that validation and move on. Dr. Pragati Singh feels to educate and spread awareness about it, and people need to read with a very open mind.
It's essential to touch the lives of people, and Dr. Pragati Singh has done it remarkably.
There is a very new & fresh event coming up by Dr.Pragati Singh, which is sure to excite and interest many, including super fun interactive games and much humor while maintaining as much anonymity as you want with some special surprise gifts to anyone across India. Go participate & check for yourselves!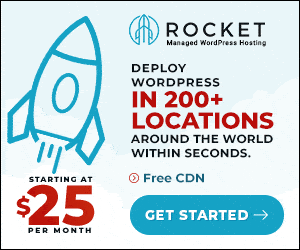 Originally posted 2021-01-29 03:46:56.