As an affiliate-driven website, Icy Tales earns from qualifying purchases.
Eggs are a superfood in terms of their abundant health benefits. They are a power source for protein, lutein, choline, and vitamin B and make up a good breakfast to start your day. Eggs can become a full meal for lunch and you can also have it for dinner.
Eggs can be relished by people of all ages for they are vital our body needs to fight off many diseases. People who get cholesterol scare can avoid egg yolks as they contain them at high levels.
Everyone should inculcate egg in their diet and there are so many ways for you to do so. Besides your classic fried egg and boiled egg, try egg salad that is not only a healthy but a more tasty way to eat eggs.
In this article, we will look forward to the perfect egg salad recipe that is easy to make and tasty. Egg salads make an excellent lunch coupled with two pieces of whole wheat bread or lettuce. Egg salads are perfect snacks for a summer picnic or brunch. Putting egg salad up is also a very easy procedure with the right ingredients.
For the population that is health-conscious and also the ones that are looking to shed some extra weight, this is going to be an interesting read for you.
How to get Perfect Hard-boiled Eggs?
Every egg salad recipe calls for perfect hard-boiled eggs. Make sure you use fresh eggs. To get these eggs for egg salad, fill a quarter of a saucepan with cold water. Put the eggs in the saucepan. Add enough water to cover the eggs by an inch or two. Bring the water to a boil.
A teaspoon of vinegar may help keep the egg whites from leaking out. Some people find that adding 1/2 teaspoon salt to the water prevents cracking and makes peeling the eggs simpler.
Turn the heat off and cover the pan. Let it rest for 10-12 minutes. Prevent the eggs from overcooking.
After 10-12 minutes, strain the water and run the eggs in cold water or ice water. Running the eggs through ice water or cold water makes the peeling process easier. Perfectly hard-boiled eggs are ready for a good egg salad.
Common Ingredients for the Best Egg Salad Recipe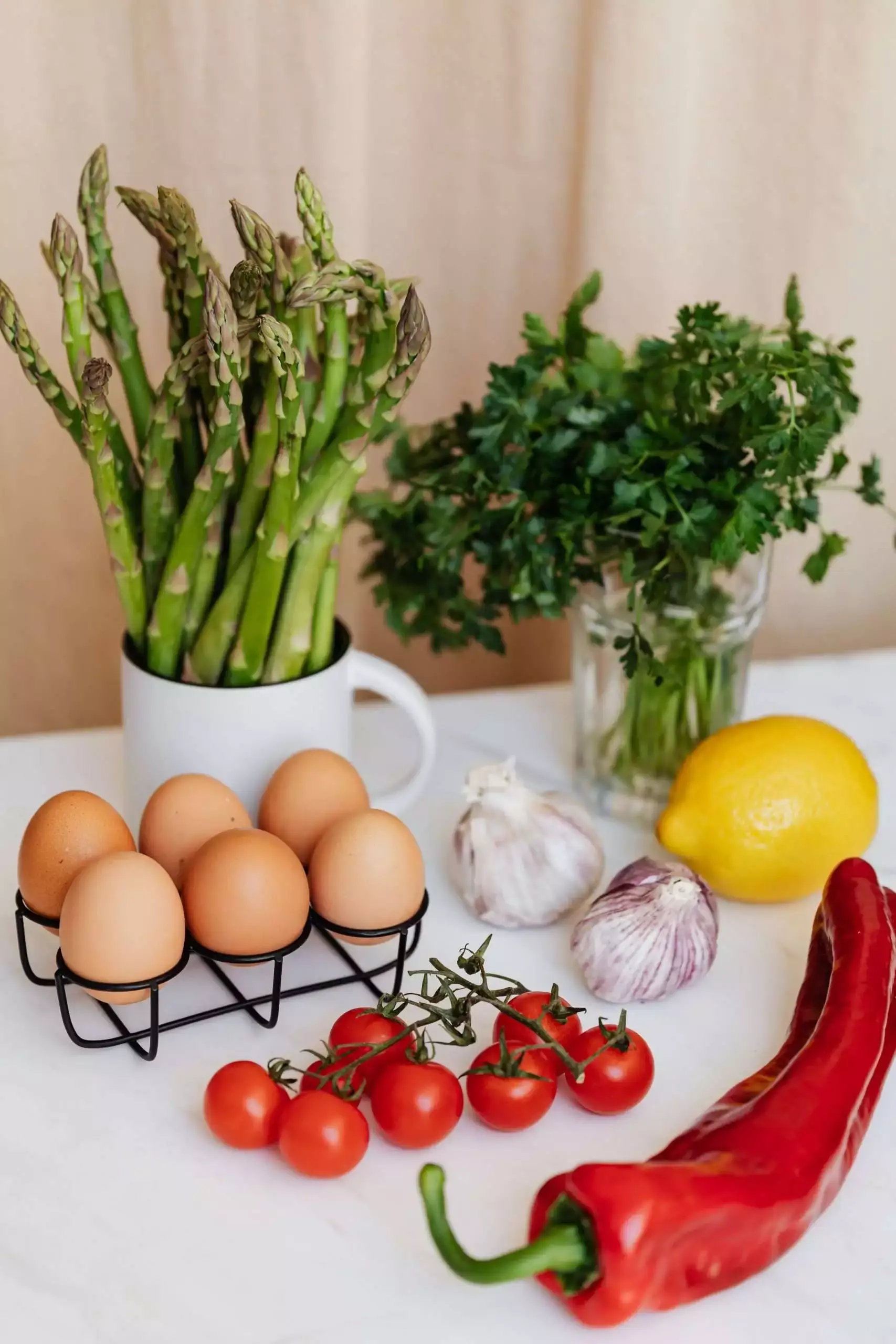 To make egg salad you need only a few ingredients. All the recipes want you to boil eggs beforehand. You can do so in a saucepan or an instant pot, whichever method suits you. Then eggs are chopped roughly, you can also use an egg slicer for the same.
They would go with avocado to make it creamier. Avocados are so incredibly nutritious and although they are creamier, avocados do not contain any cholesterol or saturated fat. Mayonnaise and Greek yogurt also do the same and are a must for the best egg salad recipe.
Then you would need some herbs such as parsley, chives, and fresh dill.
Seasoning salt and pepper go hand in hand. You can use table salt, kosher salt, or celery salt. Celery salt is a mix of table salt and ground celery seed.
For the sauce or dressing sauces, you can use yellow mustard, Worcestershire sauce, Dijon mustard, pickle juice, Tobasco, or any other hot sauce. Olive oil can also act as a very good dressing mix. Olive oil is abundant in flavors.
You can always add more egg salad ingredients and subtract some of them to make new recipes. There is no secret ingredient as such for a great egg salad but you experiment and find a secret ingredient according to your taste.
You can make egg salad sandwiches using your favorite bread or a lettuce wrap if you avoid bread. You can also make stuffed avocados with egg salads. Prepare the best egg salad recipe you like. Half and seed the avocado and fill in the egg salad. There you go.
Egg Salad Recipes
Below are some of the best egg salad recipes that are very easy to make. They are ideal for breakfast and lunches and can be consumed according to your likings.
Made with basic ingredients these egg salad recipes are full of nutrition and are filling enough to keep you going for the whole day. Find your best egg salad recipe.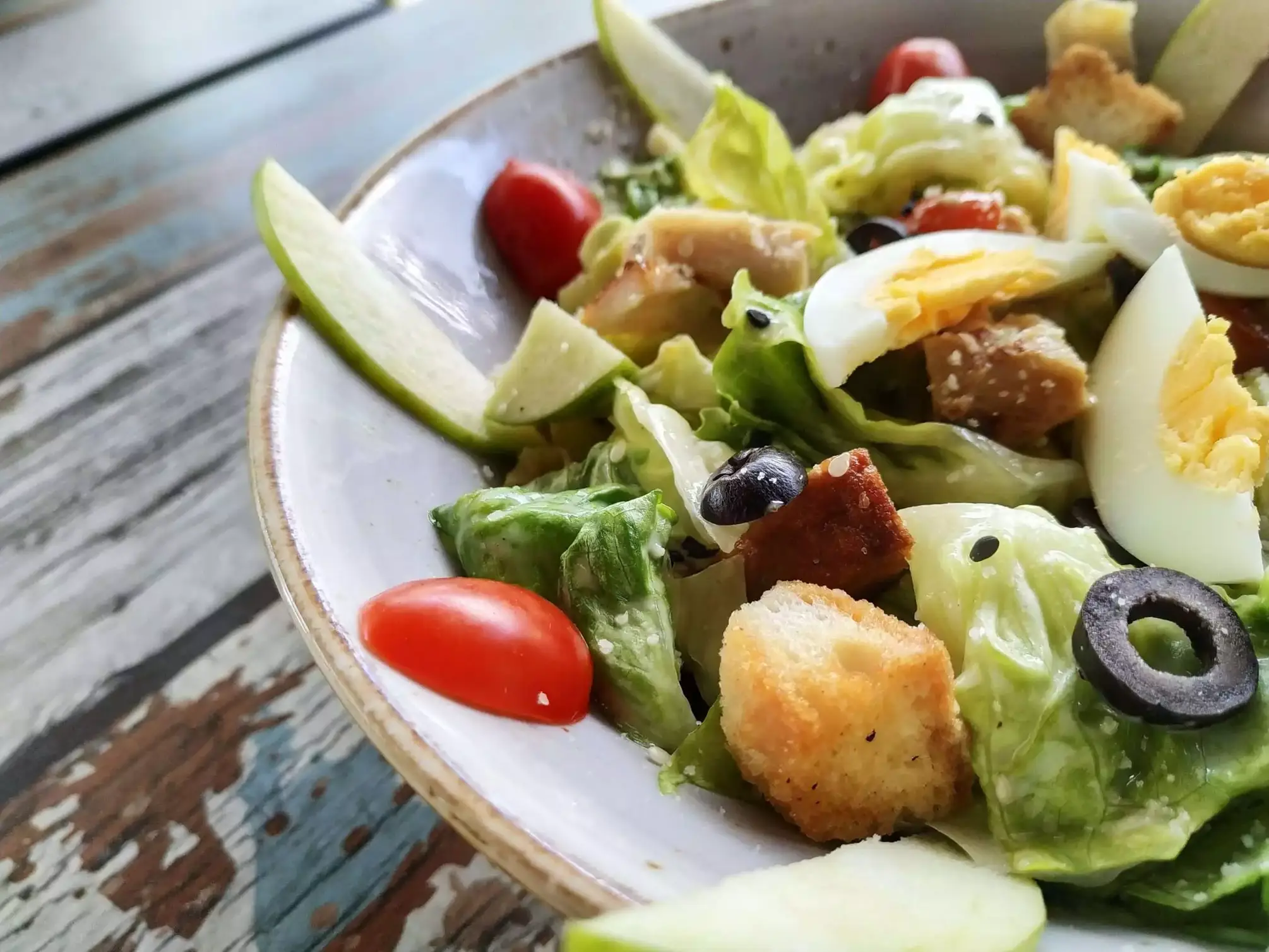 The simplest foods are sometimes the most difficult to master, and classic egg salad is a wonderful example of this. The majority of egg salads are uninteresting, bland, and heavy on mayonnaise.
Egg salad, on the other hand, can be really delicious when prepared properly. Start with thoroughly cooked hard-boiled eggs; the whites should be soft and the yolks creamy, to ensure a successful outcome. Classic egg salad that's creamy and rich, while also vivid and fresh. Put this between two slices of bread and you would get a classic egg salad sandwich.
Ingredients –
6 large eggs
1/4 cup mayonnaise
2 teaspoons, Dijon mustard
1-1/2 teaspoons, fresh lemon juice or white wine vinegar
1/4 teaspoon, Worcestershire sauce
Salt to taste
Ground black pepper
1/2 teaspoon sugar
1/4 cup finely diced celery
3 tablespoons, finely sliced green onion
 Finely chopped fresh parsley
Recipe for the Classic egg salad –
In a medium-sized mixing bowl, whisk together the mayonnaise, mustard, lemon juice, Worcestershire sauce, salt, pepper, and sugar until well combined and well combined.
Combine the chopped eggs, celery, scallions, and parsley in a large mixing bowl. Using a rubber spatula fold the ingredients together, gently. Taste and adjust seasonings as needed to your liking. You can serve this immediately or chill it to serve cold.
Martha Stewart Egg salad recipe
Martha Stewart's egg salad is actually a classic egg salad recipe that is extremely simple to put together in no time and tastes awesome.
Ingredients-
8 hard-boiled eggs
Mayonnaise (1/2 cup)
Celery, chopped
Dijon mustard (2 teaspoons)
Hot pepper sauce
Salt and pepper
Lettuce
Bread / Toast
Recipe for Martha Stewart's egg salad –
For starters, peel and chop the hard-boiled eggs, coarsely in a medium bowl. To this add mayonnaise, celery, Dijon mustard, hot- pepper sauce according to your taste. Season it with salt and pepper. Combine all the ingredients gently. Serve this with lettuce on a piece of bread or toast.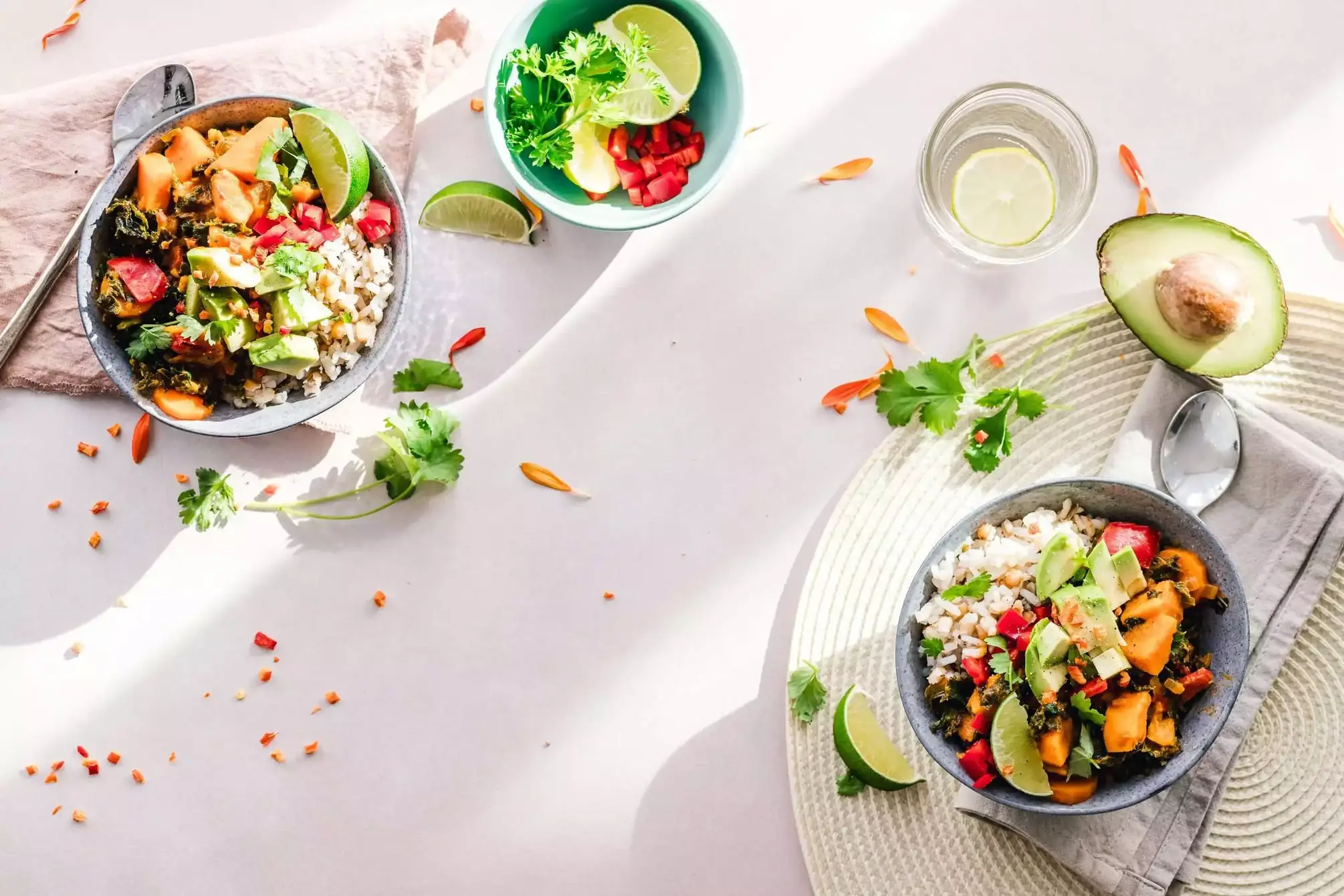 Cobb egg salad is so delicious and packed with so many flavors. It is a perfect snack to have in picnics, summer lunches, and parties.
Ingredients –
6 hard-boiled eggs
Cooked and chopped bacon, 4 pieces
diced grape tomatoes, 1/4 cups
Chopped arugula, 1/4 cups
Finely shredded cheddar cheese, 1/4 cups
Mayonnaise, 2 tablespoons, 1/4 cups
Dry ranch dressing mix, 2 teaspoons
Recipe for Cobb egg salad-
Chop the eggs and place them in a bowl. Add the bacon, grape tomatoes, arugula, cheese, mayonnaise, and dressing mix. Toss everything together and Cobb egg salad is ready to serve. Serve it with toasted bread or crackers or both.
Egg Salad Sandwich Recipe
Let's make the best egg salad sandwich filled with flavors. This is a very creamy egg salad and is going to be one of the best recipes you have come across.
Ingredients-
1/4 cup mayonnaise
1/4 cup plain yogurt
1/4 cup dill pickle relish
1 tablespoon mustard
2 tablespoons fresh parsley
1/4 cup sweet pepper
1/4 cup chopped celery
8 hard-boiled eggs coarsely diced
Salt and pepper
Sliced bread and lettuce for serving
Recipe for Egg salad sandwich –
In a bowl mix mayonnaise, plain yogurt, dill pickle relish, and mustard. Finely chop parsley and sweet pepper and add. Put in the chopped celery.
Fold the diced eggs in this mix. Combine all the ingredients gently. Serve with toasted bread and lettuce.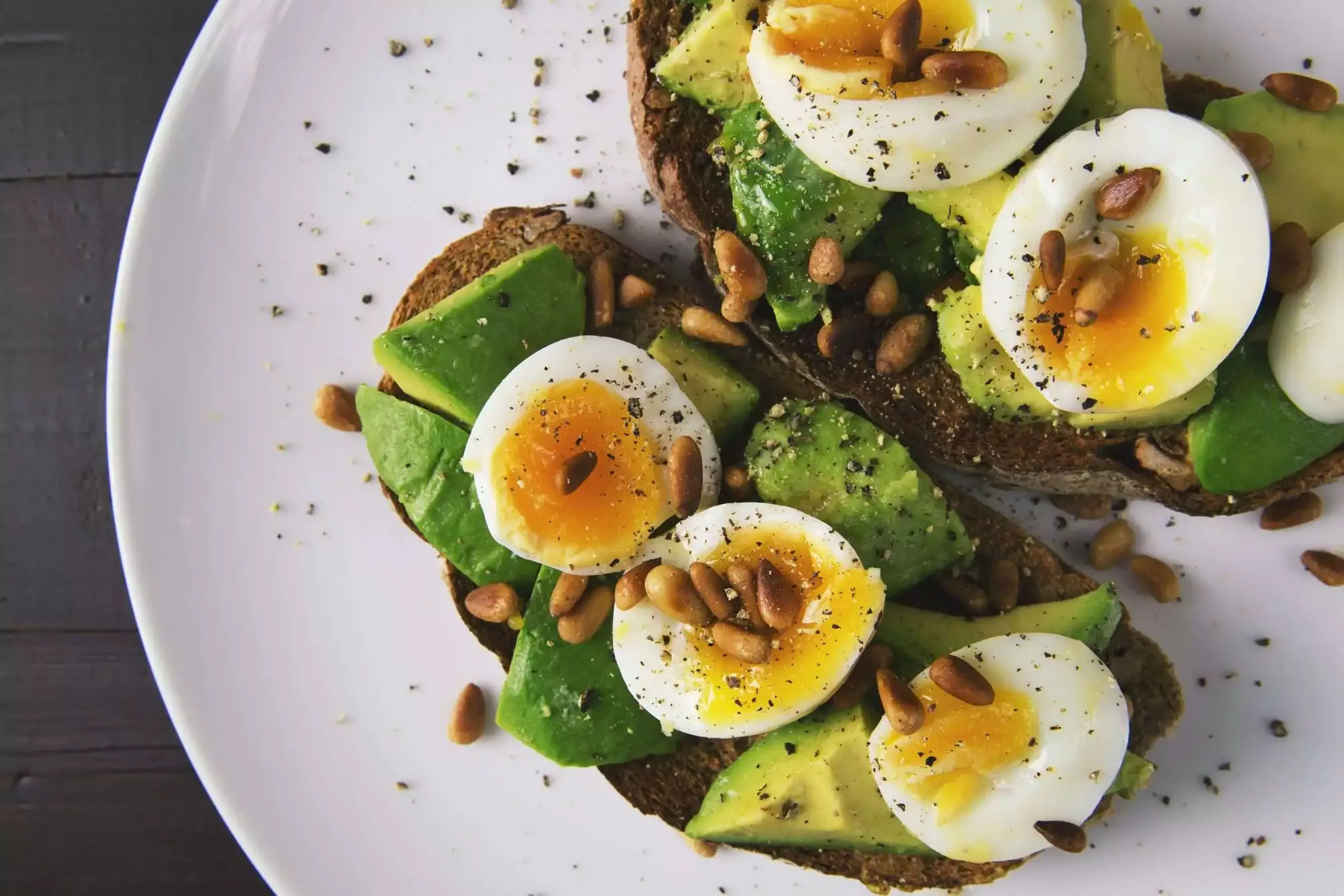 There are times in life when we require the silliness of the simple to balance out the complexity. Can we all agree that lunch should be the simplest meal of the day?
Instead of eating the same old boring egg salad for lunch, how about we switch it up with this sinfully creamy Avocado Egg Salad, which only has four ingredients?
Additionally, avocados include a good fat called high-octane monounsaturated fat, which lowers bad cholesterol while simultaneously boosting metabolism. There's nothing like a little high-quality fat to aid with fat loss. Let's see how to make it.
Ingredients –
6 hard-boiled eggs
1 ½ ripe avocados, mashed
Lemon juice, 1 tablespoon
Sea salt
Recipe for Avocado egg salad –
Roughly chop the hard-boiled eggs. In a bowl, add mashed avocado, lemon juice, and sea salt. You can also keep the avocados chunky if you like. Add the eggs to this mix. Combine everything well. Serve on bread.
Salmon and Egg Salad Recipe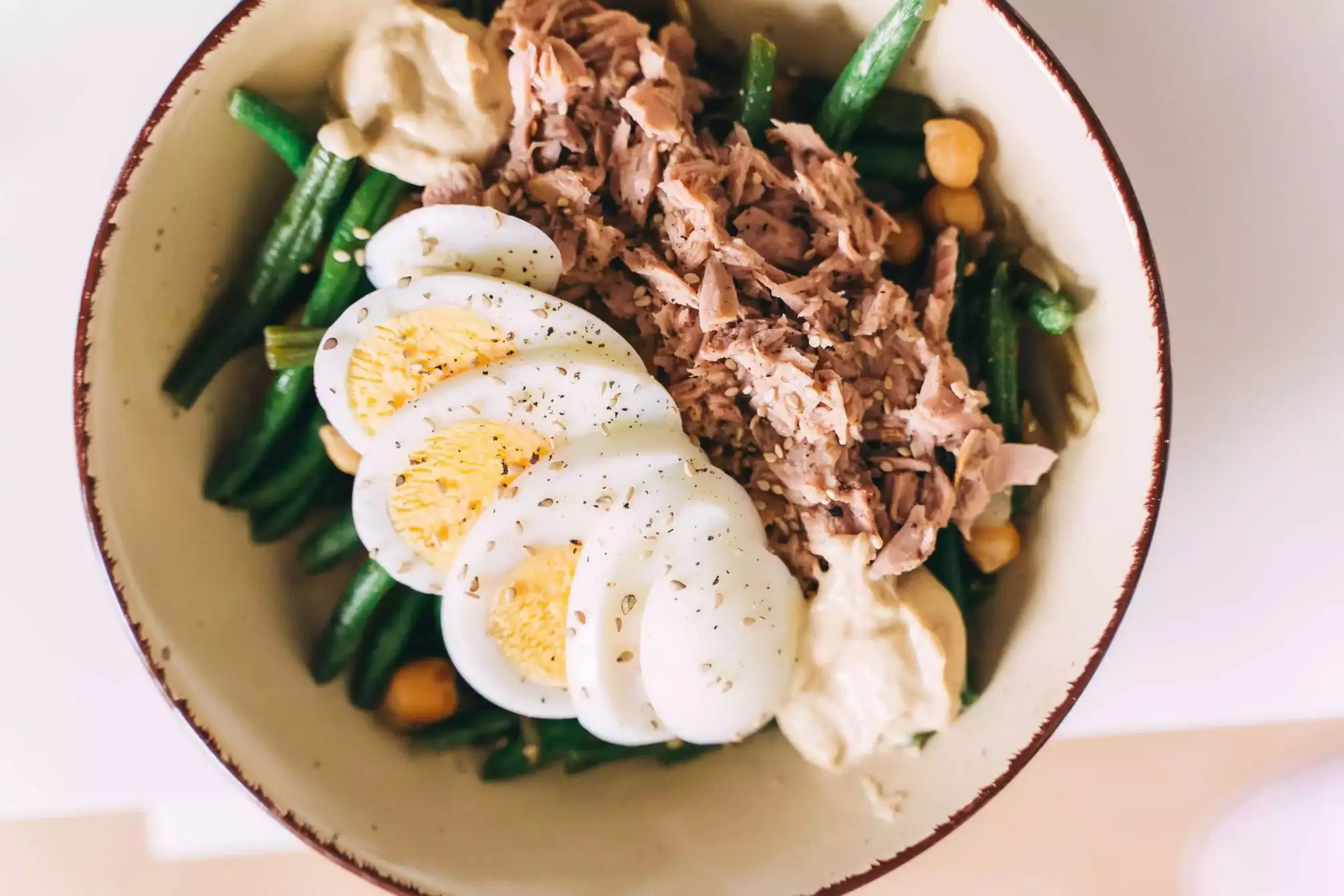 This quick and easy salad incorporates canned salmon, hard-boiled eggs, crunchy veggies, and lots of fresh herbs. Salmon is very high in Omega- 3 and a great source of protein, vitamin- B, and potassium.
Salmon is also very helpful for heart diseases and weight management. This recipe is quick and easy to make. Serve it over crostini or baby romaine lettuce to get the full flavor.
Ingredients –
2 cans boneless, skinless salmon
3 chopped hard-boiled eggs
1/3 cup, chopped sweet onion
1/2 cup, English cucumber or dill relish
1/3 cup, sliced green onions
1/4 cup, chopped fresh dill
1/3 cup, plain Greek yogurt
2 Tbsp., mayonnaise
1/2 tsp., paprika
3 tsp., fresh lemon juice
Lemon zest
Kosher salt and fresh black pepper
Tabasco sauce (optional)
Recipe for Salmon and egg salad –
Combine the salmon, eggs, sweet onions, cucumbers, green onions, and dill in a large mixing bowl until well combined. Keep this aside.
Combine the Greek yogurt, mayonnaise, paprika, lemon juice, and lemon zest in a separate bowl until well combined. Toss in with the salad. Season with salt and pepper to taste, then gently toss everything together.
Refrigerate for at least 20 minutes before serving after covering with plastic wrap. Before serving, check the seasoning for salt and acidity.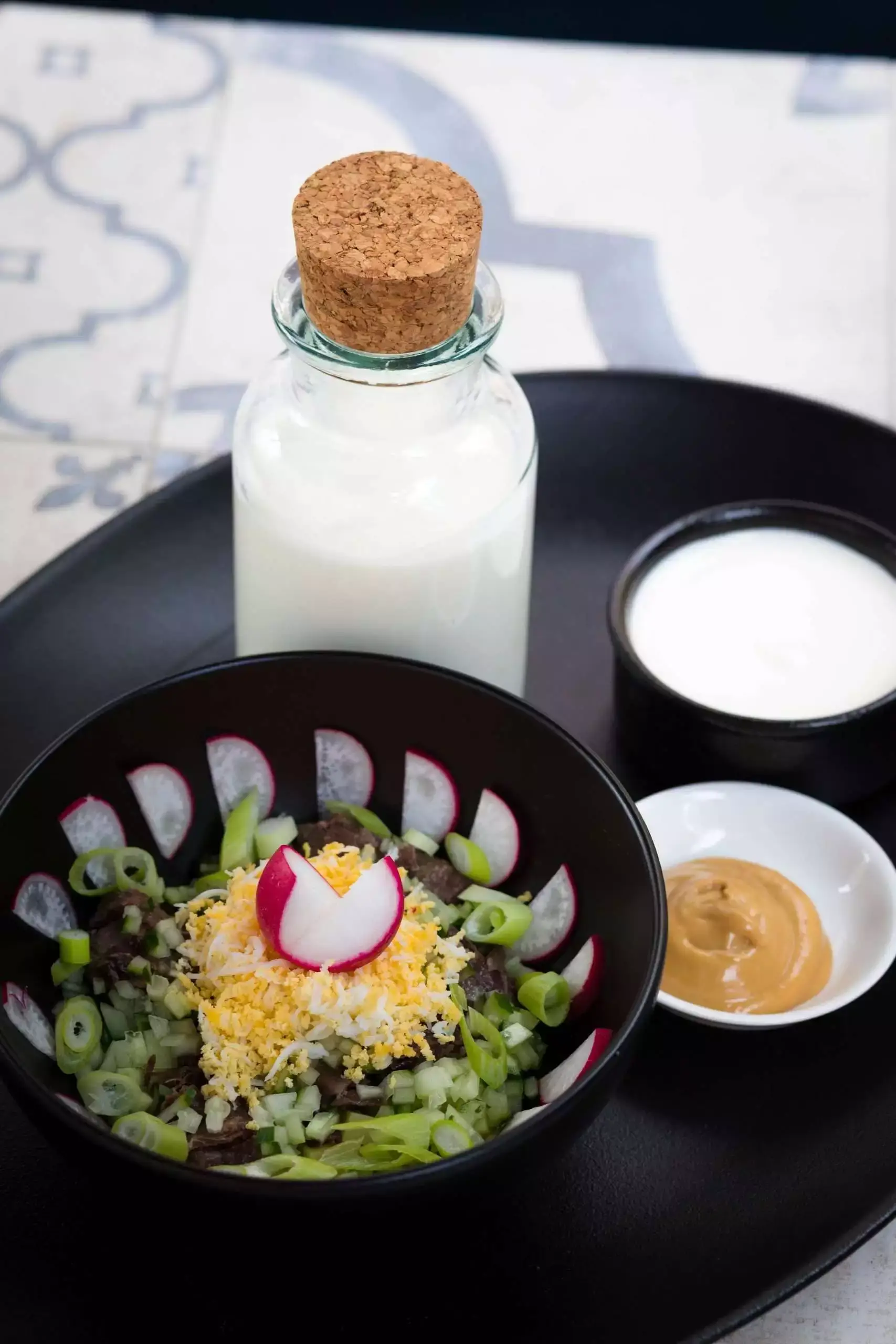 All egg salads are healthy but this one is even healthier. The reason for the same is to use no to fewer egg yolks and to substitute mayonnaise with Greek yogurt.
Ingredients –
4 hard-cooked eggs, preferably egg white
3/4 cup diced celery
1/4 cup plain non-fat Greek yogurt
1 teaspoon Dijon mustard
1/2 teaspoon kosher salt
1/4 teaspoon black pepper
1 tablespoon chopped fresh dill
Recipe for Health egg salad –
Roughly dice the whites. If you want, you can add 1-2 yolks to it. In a bowl put the chopped egg whites, celery, yogurt, and Dijon mustard. Season it with dill, salt, and pepper. Combine everything gently.
You can serve this egg salad on a piece of toasted bread with tomatoes and arugula and enjoy.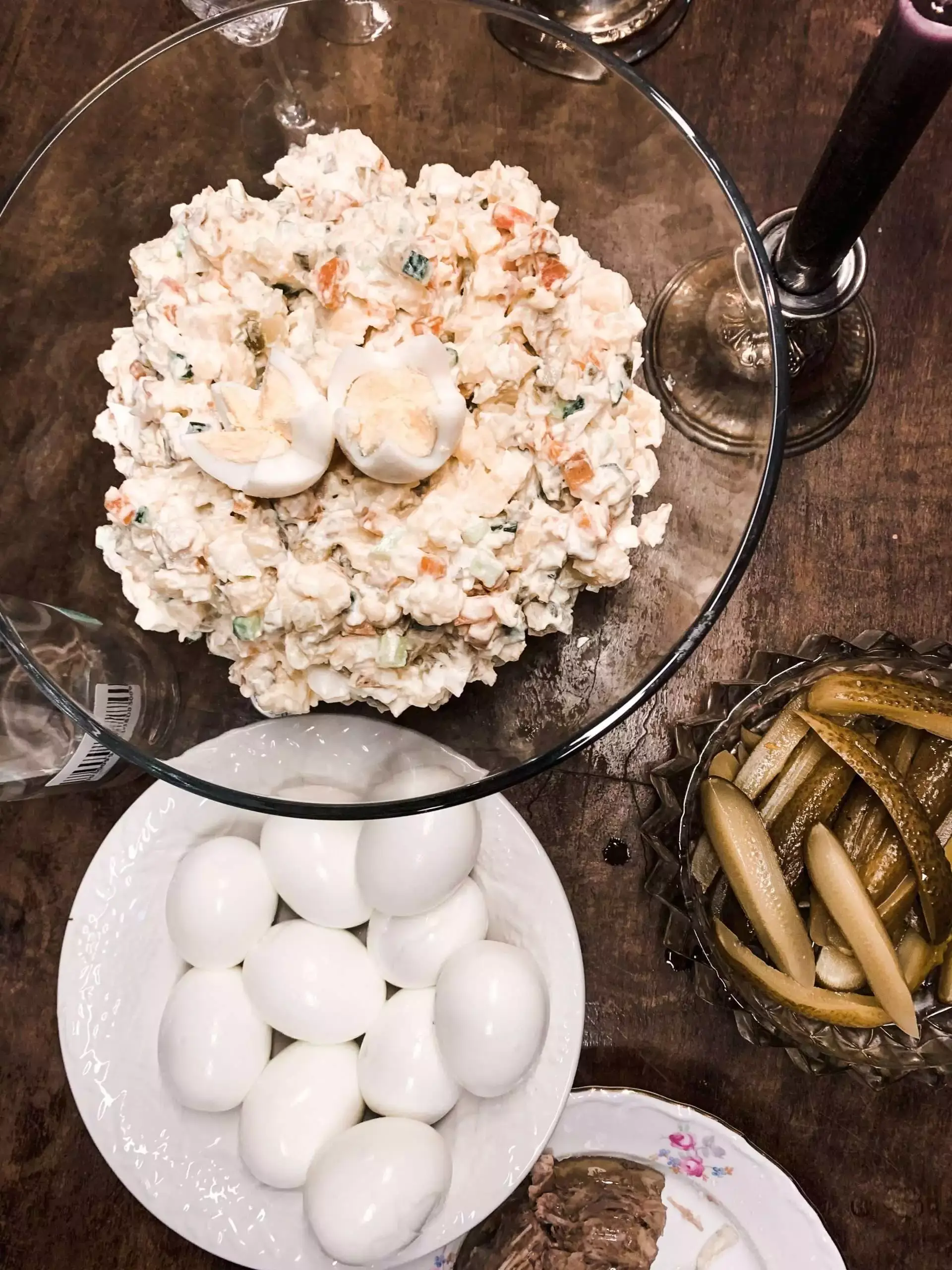 Egg salad can be eaten on a Keto diet. As healthy fats are included in this diet, avocado is the best addition. These can be served in lettuce wraps or cups.
Ingredients –
3 tbsp. , mayonnaise
2 tsp. , lemon juice
1 tbsp. , finely chopped fresh chives
Ground black pepper
Kosher salt
6 hard-boiled eggs, chopped
1 avocado, cubed
Lettuce, for serving
Cooked bacon, for serving
Recipe for Keto egg salad-
Mix mayonnaise, lemon juice, and chives in a medium bowl. Add a pinch of kosher salt and freshly ground black pepper to taste. Toss in the eggs and avocado until well-combined.
Serve Keto egg salad with lettuce and bacon.
Greek Yogurt Egg salad Sandwich recipe
With the addition of Greek yogurt, you'll have a filling sandwich in no time at all. This egg salad sandwich is healthy and very light.
Ingredients-
8 hard-boiled eggs
Plain Greek yogurt (2/3 cup )
Mayonnaise (1 tablespoon)
Dried dill (1 tsp )
Kosher salt and freshly ground black pepper
1 baguette, toasted
Arugula ( 2 cups )
2 Roma tomatoes, thinly sliced
1 avocado, thinly sliced
Recipe for Greek yogurt egg salad sandwich-
For the egg salad, combine chopped eggs, Greek yogurt, mayonnaise, dill, and seasonings to taste in a large bowl.
Spread this egg salad on a toasted slice of bread. Top it with arugula, tomato, and sliced avocado. Cover this with another slice of bread. Enjoy your Greek yogurt egg salad sandwich!
Mediterranean Egg Salad Recipe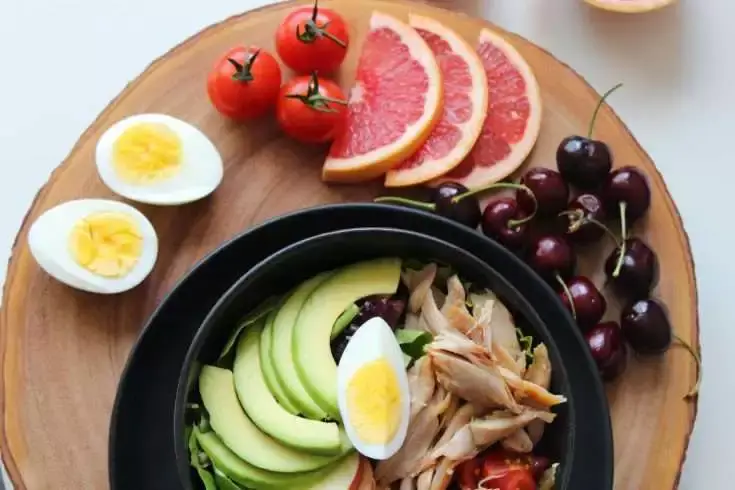 Try and make a Mediterranean Egg Salad instead of your usual sandwich for lunch. The Greek yogurt lightens it up, and the olives, sun-dried tomatoes, and cucumber give it tonnes of flavor. It's the perfect, easy-to-make lunch!
Ingredients-
 8 hard-boiled eggs
Chopped sun-dried tomatoes (1/2 cup )
Thinly chopped red onion ( 1/2 cup )
Chopped cucumber
Chopped olives (1/4 cup )
Plain Greek yogurt ( 1/2 cup )
Lemon juice
Oregano (1 1/2 tsp)
Cumin (1/4 tsp)
Sea salt (1/2 tsp)
Ground black pepper
Recipe for Mediterranean egg salad –
Chop the hard-boiled eggs and put them in a bowl. Add olives, cucumber, sun-dried tomatoes, and red onion to this bowl. Mix in the Greek yogurt and lemon juice. Season with spices and serve.
This recipe can last up to one week in the fridge.
Deviled egg tastes abound in this salad version of the dish. Make this for your summer or end-of-summer luncheon and everyone will love it. Just make sure you don't keep it out for more than 2 hours before you put it in the fridge. Spread it on bread or toast and serve with lettuce.
Ingredients –
12 eggs, hard-boiled
1/4 cup, chopped green onion
1/2 cup, chopped celery
1/2 cup, chopped red bell pepper
2 tbsp, Dijon mustard
1/3 cup, mayonnaise
1 tbsp, cider or white wine
1/4 tsp,  Tabasco or other hot sauce
1/2 tsp, paprika
1/2 tsp, black pepper
1/4 tsp, salt
Recipe for Deviled egg salad –
Put the eggs in a large bowl and coarsely chop them. Add celery, green onion, and red bell pepper.
Combine the mayonnaise, mustard, vinegar, and Tabasco in a small bowl. Gently combine the mayonnaise dressing with the eggs and vegetables in the bowl. Combine the paprika, salt, and black pepper in a small bowl. Season to taste.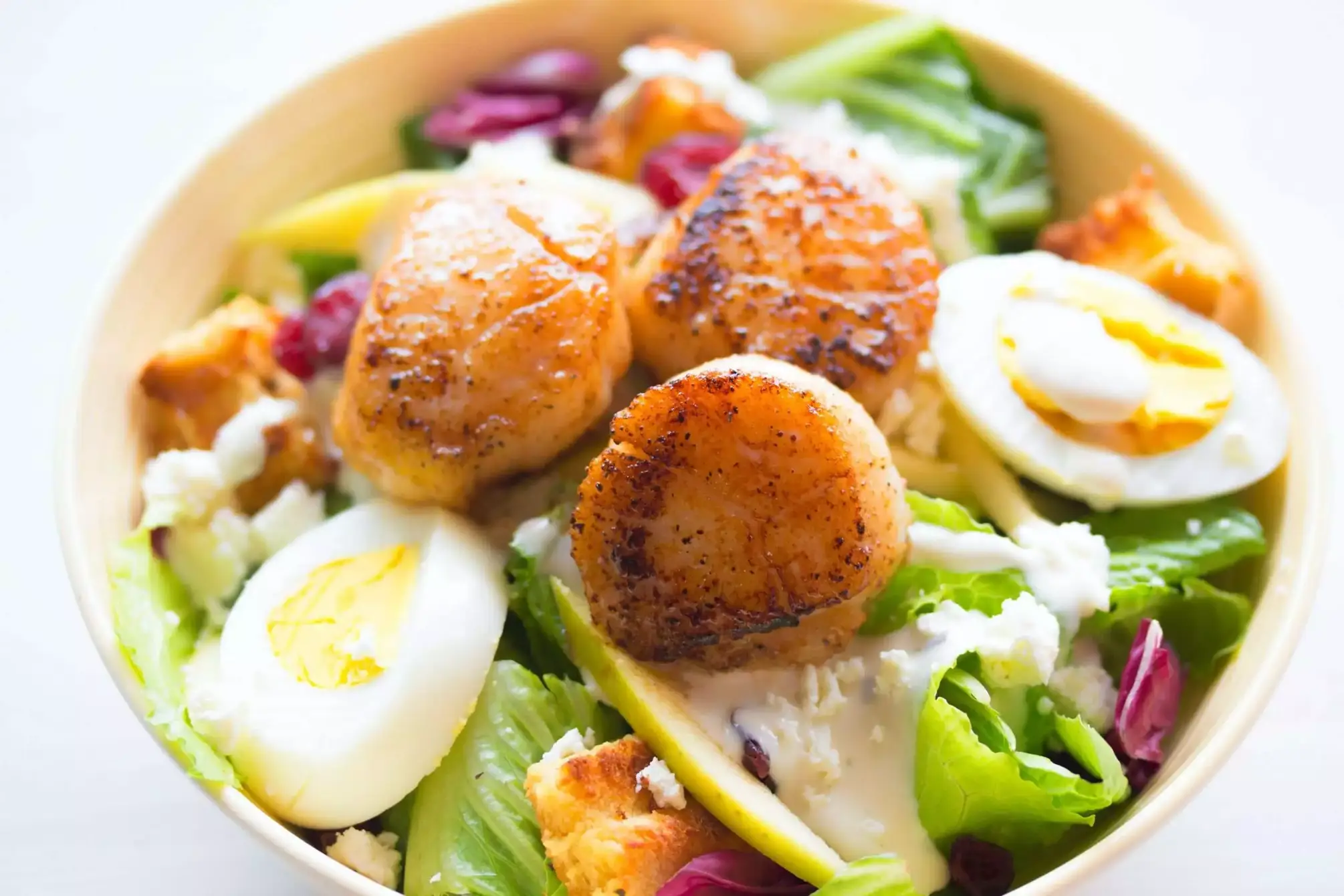 This is a simple recipe that uses smoked paprika, chopped chives, and ground black pepper.
Ingredients –
8 eggs
3 tbsp, mayonnaise
2 tbsp, yellow mustard
Garlic powder
Salt
Smoked paprika
Hopped chives
Ground pepper
Recipe for Simple Egg Salad –
Place eggs in a bowl and roughly chop them. Add mayonnaise and mustard to it.
Season with garlic powder, salt, and pepper. Top with chive and paprika and chill in the fridge. Serve as a cold salad. Enjoy!
Collect all the ingredients for egg salad and make your best egg salad recipe. The above mentioned are the twelve best egg salad recipes that are easy to make and healthy in nature.
You can always make a new recipe according to your will. It does not take much and turns out to be really good in taste.
Egg salads are very good for people who want to become skinny and they mostly don't know what to eat or not eat. This article will come in handy for those go-getters. Although there are some people who are vegan and have a more narrowed down "eat / not eat" list.
For a vegan version of egg salad, you can substitute egg with extra firm tofu. Use vegan mayo or olive oil for the dressing. For the tang, use mustard or lemon juice. Use any herbs you prefer – parsley, chives, or dill. For the yellow color go for turmeric.
A pinch of celery seed would give the perfect seasoning. It is a very easy recipe. Tofu gives out an egg-like texture and is very nutritious too.
There is so much you can do with eggs and egg salad is a perfect example. So, go and make your own favorite egg salad recipe!