Do healthy dessert recipes really exist? It doesn't seem possible that you can have easy healthy desserts that taste delicious! People have been wondering for a long time how they can have a great taste while eating healthy. We all have indulgent tastes, and to satisfy them, we frequently eat more. Finally, one hand is usually holding a bowl, and the other regrets.
You needn't hold any regrets more, as in this article, we're gonna talk about, "Healthy Dessert Recipes", that are gluten-free and contain healthy fats, and now you can make easy delicious desserts!!
 1. Vanilla Ice Cream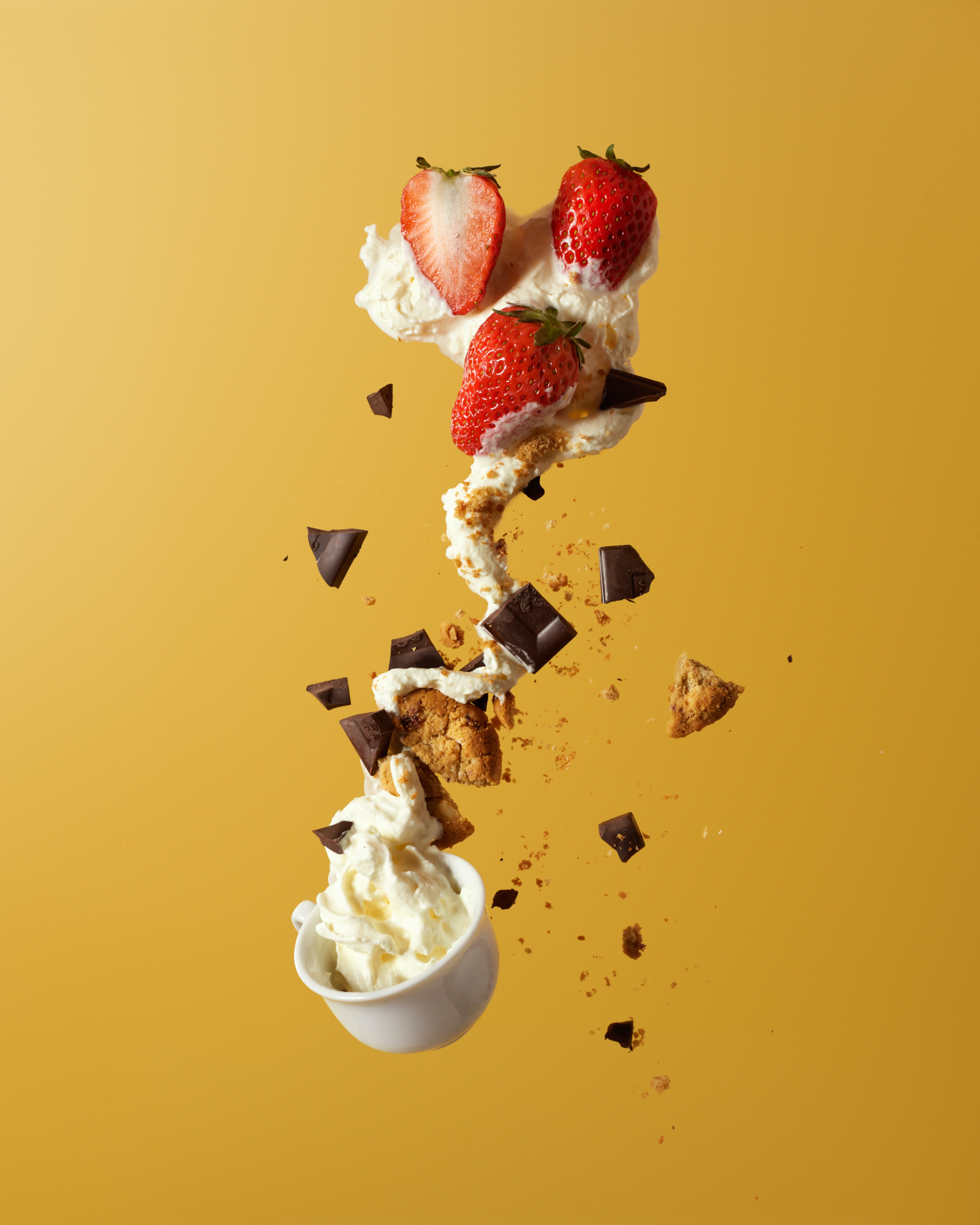 Give yourself a healthy treat with this delicious dessert!!
Here is the recipe-
Place the bowl of an electric ice cream maker in the freezer the night before you intend to make ice cream. Freeze for a minimum of 12-16 hours.
In a large mixing bowl, combine 1 cup (240g) plain nonfat Greek yogurt, 1 cup (240mL) 2 percent milk, 12 teaspoon vanilla extract, 1 teaspoon vanilla crème stevia, 12 teaspoon xanthan gum, and 14 teaspoon salt.
Mix for 1 minute with an electric mixer, or until very frothy.
Remove the ice cream maker bowl from the freezer as quickly as possible. Attach the paddle and lid to the ice cream maker and turn it on.
Pour in the milk mixture while the ice cream maker is running. Allow the ice cream maker to churn for 15-20 minutes, or until the ice cream is completely frozen.
2. Peanut Butter Ice Cream
It's both refreshing and creamy!
These simple sugar-free ice pops are layered with peanut butter and chocolate. Perfect for a low-carb dessert or a sweet dairy-free treat to keep you cool in the summer. There are only four simple ingredients!
Pour the entire contents of your coconut milk cans—the solid and liquid portions—into a blender or bowl. Peanut butter and powdered sugar should be added. Until smooth, blend.
Put half of the mixture in another bowl.
Blend the remaining half with the cocoa powder until fully mixed.
Fill the bottom halves of the popsicle molds with the cocoa peanut mixture. then add the peanut butter portion of the mixture. After adding all these, freeze the mixture for 4 hours, or until set.
3. Oatmeal Cookies
The oats, flour, baking soda, cinnamon, and salt should all be combined in a sizable mixing dish.
In a medium mixing bowl, combine the applesauce, butter, egg, vanilla, and honey. until smooth, whisk.
While merely swirling to incorporate, pour the liquid mixture into the flour mixture. The dough will be moist and sticky.
In a bowl, mix together the walnuts, raisins, and chocolate chips.
Place for at least 30 minutes and up to 3 days in the refrigerator.
When you're ready to bake, position a rack in the center of your oven and preheat to 350°F. Line a large rimmed baking sheet with parchment paper or a silicone baking sheet with parchment paper.
Remove the dough from the refrigerator. Drop the dough into a 1 1/2-inch ball with a cookie scoop or spoon and place on a baking sheet, leaving 1 inch of space around each.
Gently flatten each cookie with your fingers until it is about 3/4-inch thick.
Bake for 9 to 10 minutes, or until the cookies are golden and firm around the edges and set on top. To let the baking sheet cool, put it on a wire rack.
4. Almond Flour Sugar Cookies
Healthy cookies made with almond flour have a soft center and a crispy, buttery exterior. It takes a prep time of 12 minutes, and is naturally gluten-free!
It only requires 3 simple ingredients and ten minutes of chilling time; there is no need to wait for the cookie dough to set up.
To begin, combine the butter and sugar with a hand mixer and beat until frothy. As you gradually incorporate the almond flour, whisk the mixture until it resembles a crumble.
The crumbled dough should now be formed into a tiny ball using your hands. Refrigerate the dough ball for 10 minutes with a cover on.
Now, lay out the chilled dough with a rolling pin to a thickness of about half an inch between two sheets of parchment paper. Cut out round forms with a cookie cutter.
Finally, put the cookies on a baking sheet that has been lined, bake them for 10 to 12 minutes, then take them out and let them cool fully before frosting.
5. Chocolate Bananas Brownies
They're really simple to make. The simplest ingredients and tools are all you need to prepare this meal, which will only take you 30 minutes.
In a sizable mixing bowl, mash the bananas with a fork or a hand mixer. When the texture is consistent and smooth, add the eggs and almond butter to the mashed bananas.
Add the salt, baking soda, coconut sugar, and cacao powder at this point. To make sure there are no lumps in my cacao powder, I like to sift it. Finally, carefully mix chocolate chips into the dough for the banana brownies.
The remaining chocolate chips should be placed on top of the unbaked brownie after you pour the batter into an 8 x 8 baking dish that has been oiled and lined.
Lastly, bake for 20 minutes or so.
6. Chocolate Lava Cake
Prepared without added sugar, without dairy, gluten, or grains. You can quickly make a delicious low-carb chocolate cake with these basic ingredients. It takes only a few minutes to make this molten chocolate cake. 
In a small bowl, combine the almond flour, cocoa powder, stevia, baking powder, and salt. In the center, add coconut milk, egg yolk, vanilla, and coconut oil.
Stir to combine. Pour the mixture into a microwave-safe mug that has been coated with nonstick spray before adding the small chocolate chips.
Cook the mug in the microwave for 50–60 seconds on high.
Allow it to sit for 1-2 minutes, then top with homemade whipped cream and a fresh raspberry before serving.
Now, you can have your cake, and cut it into bite sizes!!
7. Chocolate Cake
The most comforting dessert is prepared with whole wheat flour and sweetened with honey or coconut sugar to make it a little healthier. Additionally, it is simple to organize and make gluten-free!
This chocolate cake is significantly more moister than standard chocolate cakes, and because it is the whole grain-based and sweetened with honey or coconut sugar, it is healthier without sacrificing flavor.
Initiate by combining your dry ingredients in a large mixing bowl.
Next, combine the apple cider vinegar, vanilla extract, and unsweetened applesauce in a mixing bowl.
Then, add your water and thoroughly mix until fully incorporated.
Bake for 25-30 minutes, or until a skewer comes out 'just' clean, in a cake pan with the cake batter.
Allow cooling for 10 minutes in the pan before transferring to a wire rack to cool completely.
Once the cake has cooled, frost it.
8. Pudding
Give yourself a sweet treat with this delicious yet healthy pudding secret is to constantly whisk the chocolate pudding mixture while cooking it on medium heat.
Once it has cooled, you may garnish it in any way you like—whipped cream, fresh fruit, chocolate chips, etc. Save this chocolate pudding recipe for your upcoming dinner party, birthday party, or any other occasion that calls for a simple chocolate pudding recipe that everyone can love. The spoon will be left untouched by you!
In a medium saucepan, combine sugar, cocoa, cornstarch, and salt; whisk in milk gradually.
Stirring continuously, bring mixture to a boil over medium heat; cook and stir for one minute.
Remove from heat, then mix in butter and vanilla. Pour into each dessert dish separately.
Press the plastic wrap firmly into the surface to prevent skin from forming; serve warm or chill for at least two hours. If desired, top with whipped cream as a garnish. It serves four.
9. Paleo Pumpkin Pie Bars With Almond Flour Sugar Cookie Crust
These fall in dessert form. They are lower in sugar comparatively than other pumpkin desserts.
Set oven to 350 degrees F. Put parchment paper in an 8 x 8 baking pan, cast iron skillet, or pie plate, and set it aside.
Add coconut oil, sugar, an egg, and vanilla essence to the food processor's bowl. Process until thoroughly blended for 20 to 30 seconds.
Almond flour, coconut flour, baking soda, and salt are then added. Until a dough forms, process. Give the dough five minutes to rest.
Although you can mix by hand or with an electric mixer, I think that using a food processor is the most convenient.
The dough should be added to the baking pan.
To evenly spread the dough out toward the edges, use a rubber spatula or your hands. It should be thin, but don't worry; when it bakes, it will inflate up. After baking for 9 minutes, take it from the oven and leave it to cool for 3 to 5 minutes.
To create the filling, combine the pumpkin puree, eggs, almond milk, maple syrup, coconut sugar, vanilla, and pumpkin pie spice in a large bowl and stir until well combined. Tap gently on the counter after pouring over the sugar cookie crust to release any air bubbles. Bake for 50 to 60 minutes, or until the filling is firm and no longer jiggling.
Remove and let cool completely at room temperature before moving to the fridge for 6 to 8 hours while covered with plastic wrap.
10. Whole Wheat Pastry Flour
Salt and flour are combined in a medium basin by whisking.
Add the eggs and mix thoroughly. When the batter is well incorporated and has the consistency of heavy cream, add the milk gradually while whisking.
Pour the batter into another medium bowl after passing it through a fine-mesh sieve to get rid of any lumps.
In a stainless steel skillet or small saucepan, melt 1 1/2 tablespoons of butter over medium heat. If using ghee, just melt it and you're ready to go.
Watch it carefully to prevent burning. Stirred into the batter is the brown butter. For at least 30 minutes and up to 2 hours, cover and leave standing.
A 10-inch nonstick skillet should be heated to medium. Melted butter should be rubbed onto the pan's surface.
Add 2 to 4 tablespoons of batter to the pan with a small ladle, stirring the pan to evenly distribute the batter, just enough to cover the bottom of the pan.
Cook for about 2 minutes, or until the bottom is golden and the edges are gently browned. The crepe should be cooked for another minute or so until golden on the opposite side.
The crepe should be moved to a wire rack. Repeat with the remaining batter and oil.
The crepes can be entirely cooled, then chilled or frozen, or kept warm in a low oven to be served right away.
11. Mini Cheesecake
To start, butter or line a muffin tin and preheat the oven to 350°F.
Blend the butter and Graham crackers in a food processor until well mixed.
Alternately, use a heavy object to smash the Graham Crackers into fine crumbs. Spread the crumbs evenly among the muffin pans, then pack and flatten them with your hands.
For six minutes, bake it.
Clean the food processor, then put all of the cheesecake filling's components in while the graham crackers bake. The mixture should be perfectly smooth after being thoroughly blended.
The filling should be distributed evenly among the muffin cups. Bake for 17 to 20 minutes, or until the muffins appear set and are not wobbly.
Before chilling for at least two hours, allow it cool for 15 minutes. If preferred, top with warm blueberries.
12. Banana Oatmeal Muffins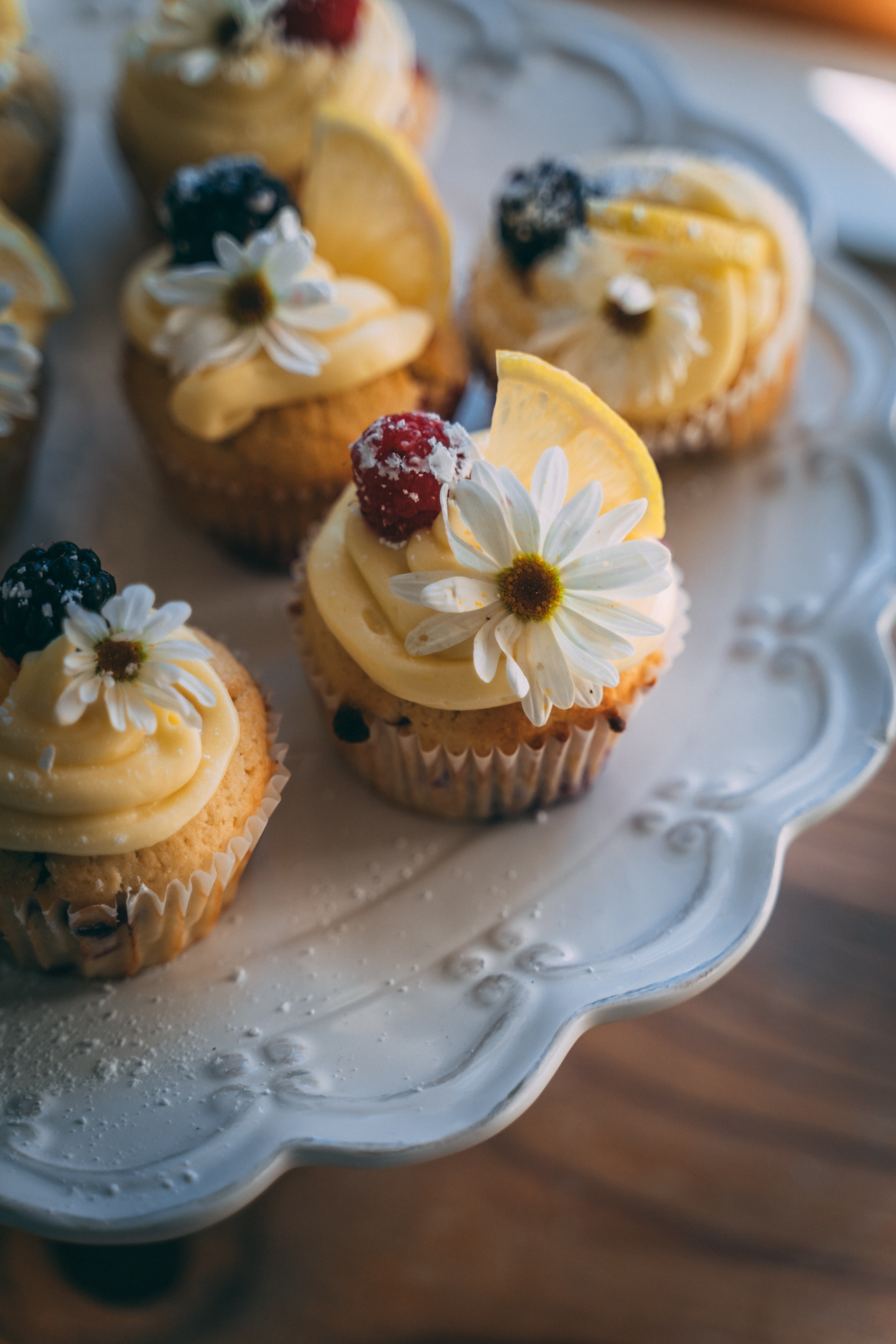 Put Fruit- Blueberries, dried cranberries, raisins, soaked cashews or cherries, Seeds- Chia seeds, or flaxseeds, Nuts- Walnuts, pecans, pistachios into the blender and hit go.
Once smooth, manually whisk in any add-ins. Add any desired toppings and transfer to a standard-size muffin tray that has been buttered.
Bake until the top is golden brown and a toothpick inserted into the center comes out clean. Take out, allow to cool, then savor!
With these healthy dessert recipes, you don't need to wait for the cheat day. Enjoy these healthy delicious dessert recipes whenever you crave them!!