As an affiliate-driven website, Icy Tales earns from qualifying purchases.
Leonardo da Vinci is said to be the quintessential Renaissance man. Now you must be wondering what does renaissance mean? The word Renaissance literally means "rebirth" and is commonly taken to imply that in the fourteenth century there was a sudden revival of interest in the classical learning of Greece and Rome. An era marked by the transition to a secular view.
It is a period of exciting developments in thought, art, and literature dating roughly between 1350 and 1600 – a period of cultural and intellectual history. This period gave rise to various writers, artists, sculptors, and scholars, one such man among them was Leonardo da Vinci.
Da Vinci is credited for some rock-solid contributions to engineering, urban planning, architecture, cartography, philosophy, and anatomy.
Da Vinci is said to have done few of his work in secret, yet he acquired the reputation of a famous artist, engineer, and architect. Leonardo da Vinci is such a figure that has intrigued many people, so here are a few interesting facts about Leonardo da Vinci that every history enthusiast should know.
Facts About Leonardo Da Vinci
1) His Childhood
Leonardo da Vinci was a High renaissance man. He was perhaps the greatest of the Florentine artists and one of the most versatile and talented people who ever lived. Born in the year 1452, Leonardo died in the year 1519, at the age of 67 years.
Leonardo da Vinci is the son of Ser Piero da Vinci and Caterina, born in the village of Vinci, outside Florence. Leonardo da Vinci's father was a wealthy Florentine notary and his mother was a local young peasant woman.
His full name at birth was Lionardo di Ser Piero da Vinci. This actually meant Leonardo which stood for the word "son," of Ser Piero of Vinci.
Da Vinci was an illegitimate child of the lawyer and the young peasant woman. One of the interesting facts about Leonardo da Vinci is that, though he was raised by his father, he did not use his surname because of being an illegitimate child and instead used the name of the village he was born in as his last name.
He grew up in a Tuscan village. It is one of the facts about Leonardo da Vinci that, as a child, Leonardo had no formal education and was homeschooled. Yet if we go by today's measurements then Leonardo da Vinci has an IQ equivalent to 220!
Later, at an early age, he was placed in the studio of Andrea del Verrocchio, a Florentine artist of considerable repute. In his 30s, he started to self-study mathematics and Latin.
Andrea del Verrocchio was one of the most influential artists of his day. His portrayals of the human figure had a strong impact on young Leonardo. After completing his apprenticeship, Leonardo pursued his choice of becoming an assistant to Verrocchio.
The outstanding abilities of Leonardo da Vinci helped him become renowned. Facts about Leonardo da Vinci state that his different applications of light and shade, and his art style were considered unique.
2) Leonardo Da Vinci and Patronage
By the age of 25, Leonardo established his own artist shop in Florence and over the time gained the patronage of Lorenzo- the Magnificent, the Medici ruler. Although da Vinci was an extremely talented artist, he did have a weakness and that was his working pace.
One of the facts about Leonardo da Vinci is that he worked at a sloth's pace and therefore, had difficulty finishing anything. His slowness in his work was the reason for displeasure for Lorenzo Medici and other Florentine patrons, who considered an artist more than an artisan.
For them, an artist was someone commissioned to produce a workpiece at a fixed price and fixed date. However, Leonardo had different views regarding artists. To him, an artist was at par with a philosopher.
Therefore, Leonardo left Florence in 1482 for the Sforza court of Milan. There he was allowed a more relaxed period to structure his time and work. He was there until the French invaded Milan in 1499 and then escaped to Venice. He was then supposedly wandering over the Italian peninsula.
One of the facts about Leonardo da Vinci is that he was charged with sodomy in 1476. In an incident with a well-known male prostitute and three other young men. It was a serious charge that could have amounted to his death.
Lack of proof led to the dropping of the allegations, but Leonardo vanished for some time. He reappeared two years later to take on a commission at a chapel in Florence.
His most important commission can be considered the "Gran Cavallo" or "Leonardo's Horse," which he received in 1482 from the Duke of Milan, Ludovico il Moro. The expected equestrian statue of the Duke's father-Francesco Sforza was intended to be taller than 25 feet.
Set to become the world's largest equestrian statue. The dream was shattered just like the clay model by the French forces that invaded Milan.
He finally accepted the French king, Francis I's patronage, and lived there until his death. Leonardo also worked for Cesare Borgia as well.
One of the facts about Leonardo da Vinci also includes that, while in Venice he played the role of a military engineer, preparing blueprints for maritime defenses. Da Vinci had by now become one of Italy's most famous men, in 1500, returned to his hometown of Florence.
His work on a number of artistic projects continued while there, but many of his works seem to have been abandoned and left incomplete. Many of these projects are only known through Leonardo's sketches and are considered masterpieces.
3) His Painting Style
Most of you history enthusiasts must be familiar with the term " High Renaissance" in Italy. It is safe to say that Leonardo da Vinci's paintings gave rise to this High Renaissance. Leonardo da Vinci was an observer as seen in his paintings. He has shown the most accurate possible imitation of nature.
The facts about Leonardo da Vinci and his painting styles are perhaps some of the most interesting things a person can come across.
The paintings of Leonardo da Vinci have always been among the most intriguing and widely reproduced in the world, with numerous copies in numerous sizes and media.
This Italian painter was a naturalist, basing his work on close and detailed observations of things such as a blade of grass, a waterfall, and a wing of a bird. His thirst for realism and curiosity led Leonardo to break laws in order to obtain human corpses for dissection.
One of the weird facts about Leonardo da Vinci is that he observed these corpses to understand the human body and its anatomy. Since now we know so much about the human body, we can see how accurate his drawings about the human body are.
He reconstructed these minutest features of the anatomy in his drawings and then carried them over to his paintings. Worshipping nature and considering all living things divine is one of the facts about Leonardo da Vinci and thus, many people believe he was a vegetarian because of his animal rights views. Though he never said anything regarding this himself.
He spoke against animal cruelty. It is said that he went to the market and bought caged birds only to free them into their original habitats.
4) Writing Style
One of the interesting facts about Leonardo da Vinci lies in his writing style. Da Vinci wrote in a "left-handed mirror script," and "self-invented shorthand" as can be seen in his surviving manuscripts. The reason for this is not very clear but it was probably to prevent people from peeping over his work and getting an idea of what he was doing.
Another interesting fact about Leonardo da Vinci is that he was ambidextrous, which means he could use his left and right hands with the same ease. A predecessor to Viru Sahastrabuddhe from 3 idiots? Leonardo could also write with one hand while painting with the other! Da Vinci seems to have been quite a man, doesn't he?
5) His Musical Skills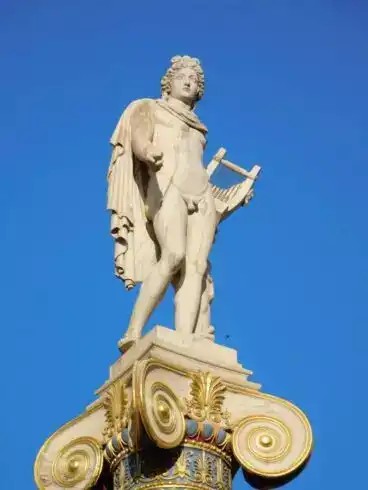 Your assumption of considering Leonardo as only a painter and innovator couldn't be more wrong. One of the facts about Leonardo da Vinci is that he was an accomplished musician as well, with a lot of musical compositions. Eyewitnesses tend to say music was one of his best skills. He was spotted playing instruments and singing marvelously.
One of the facts about Leonardo da Vinci is that he was a trained lyre player. His own writings state that he saw music as being intimately tied to the visual arts. The reason is that it relied on one of the five senses just as closely.
6) Futuristic Drawings
This has to be one of the most fascinating facts about Leonardo da Vinci. During his lifetime Leonardo drew some drawings of things that were not invented in his time period but are now very much a part of everyday human life!
This aspect of Leonardo's thinking shows us what a brilliant man he was. His drawings have carved out the ways for various modern technologies that we so frequently use today. These include the parachute, helicopter, and hydraulic pump to name a few. While he was a brilliant innovator, his innovations had little impact on his time.
He unknowingly inspired many humanists with his interest in research and experimentation to investigate the universe and nature.
7) Famous Works
One of the greatest known facts about Leonardo da Vinci is that he was a prolific painter and is said to have produced a plethora of famous works. It is largely agreed that the Virgin of the rocks, the last supper, and the Mona Lisa are his masterpieces. But there is a score of more splendid artworks produced by the Italian painter. Just an add-on to facts about Leonardo da Vinci, Michelangelo and Da Vinci were rivals in art!
7.1) Mona Lisa
One of the major triumphs of Leonardo da Vinci was, the Mona Lisa. The Mona Lisa is a portrait of an actual woman, the wife of Francesco del Giocondo, a wealthy businessman from Florence who ordered him to paint. One of the rare facts about Leonardo da Vinci is that this renowned painting is also known as "La Giocondo."
It is a rumor about one of the facts about Leonardo Da Vinci, that is he took a span of 10 years just to paint the lips of the Mona Lisa. Now whether this was his urge for perfection or just laziness, one can never be sure.
Da Vinci's right hand is said to have been paralyzed by a stroke. This reduced the span of his painting career and left works like "The Mona Lisa" unfinished.
This historical masterpiece of the Mona Lisa is more than a mere photographic likeness. The painting is displayed in the Louvre museum in Paris, France. The museum was earlier the palace of King Louis XIV during the French revolution, he was the one who discovered the Mona Lisa painting in 1637.
7.2) Virgin of the Rocks
Yet another famous painting is the Virgin of the rocks. This painting represents not only his fabulous technical skills but also stands as proof of the facts about Leonardo da Vinci and his passion for science and his belief that the universe was an ordered place.
With the figures arranged in geometric composition, every rock, and plant is depicted in accurate detail. It exists in two versions with only slight and minor changes.
One hangs in the Louvre Museum and the second version referred to as the London virgin of the rocks, hangs in National Gallery in London.
7.3) The Last Supper
The last supper is one of the greatest frescos ever made in the world. Considered a masterpiece in the history of art and culture, it is painted on the walls of the Santa Maria Delle Grazie in Milan.
It can be said to be a study of psychological reactions. In it, a serene Jesus can be seen resigning to his fate by announcing that one of his disciples will betray him. Leonardo da Vinci accurately portrayed the human emotions of guilt, surprise, and horror in the faces of the disciples.
7.4) Vitruvian Man
The Vitruvian man is yet another famous artwork by the master artist. Based on the ancient Roman architect Vitruvius's texts along with his own findings. This art work by Leonardo attempts to describe the relationship between mankind and geometry. it was considered lost until was discovered in Leonardo da Vinci's notebook. This notebook was bought by Bill Gates who paid $30.8 million.
7.5) Other Paintings
Some of the other famous paintings by the multitalented renaissance man are as follows:
Self Portrait
Head of a woman
Ginevra de Benci
The Virgin and Child With St Anne and the St John the Baptist
Salvator Mundi
Lady With an Ermine
8) Leonardo Da Vinci's Writings
There are supposedly eleven surviving manuscripts of Da Vinci, together amounting to thousands of pages.
Leonardo da Vinci's work is considered revolutionary because it was realistic and expressive. Many young artists were influenced by Leonardo and started to take a more naturalistic approach to their work. Treatise on Painting is a collection of Leonardo da Vinci's own writings wherein he discussed his painting processes. His name is written in gold in art history.
Somewhere in his notes, Leonardo da Vinci mentioned that he was repulsed by the male-female intercourse. This could probably be a reason for him to not marry and thus, had no heir as far as its known, to the world.
Leonardo was a witty individual who wrote thousands of jokes and even played pranks on the people of his town.
Leonardo da Vinci wrote a personal journal known as the Codex Leicester. It also goes by Codex Hammer. Authored in the time period between 1508 to 1510, currently, Bill Gates owns this journal which is located in Bill Gates' personal library.
It can be held as the most expensive book sold till now. This personal journal of Leonardo da Vinci is full of his scientific observations which if made public during his times would have led him to be exiled by the church.
The book also contains sketches and is a brainstorming area where he mentions observations about nature. He looked into the connection between the earth, moon, and sun. The Codex Leicester's most fascinating topic is da Vinci's theory on how sea fossils ended up on mountain peaks.
Here are a few of his other manuscripts that we know of today:
Codex Atlanticus,
Codex Arundel,
Codex Forster,
Paris manuscripts.
Study of Leonardo Da Vinci
Leonardo Da Vinci is perhaps one of the most fascinating and mysterious men in history. He is a man who has been researched so much owing to his multifaceted personality and his forward-thinking in regard to his times.
Da Vinci's research during the renaissance time is outstanding according to the art historian, Martin Kemp. Martin Kemp is considered the leading authority to have read and researched tremendously about Leonardo and his extraordinary mind.
He has researched and presented the general public with various facts about Leonardo da Vinci. When modern scholars tend to arrange Da Vinci's work chronologically and thematically, they face immense challenges to make modern sense out of it, because it is too chaotic.
We should consider ourselves fortunate that the writings and works of such a uniquely talented renaissance man were able to survive the harsh times and we could uncover the facts about Leonardo da Vinci.
Also check out Top 10 World Dictators of All Time