She believed in hard work and not in fortune, which makes her the real stunt hero. Not everyone could hold the courage to move forward from the place you belong and with your density.  A woman with the wisdom to understand the righteousness and the strength to choose the correct path would never bend down without any fault.
This statement comes as a reality with Geeta Tandon, the reel and real stunt icon of the Bollywood industry. She faced a lot of obstacles for reaching the place, she is standing right now. A place with fame and fortune, this happened because she chose not to give up on her dreams. Let's learn about a woman who refused to bow down and made her own identity.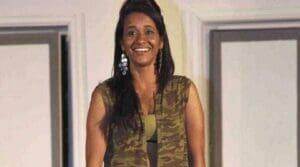 Never Hesitate To Dream Big!
The real definition of success is to keep dreaming about what you want and to make it happen. Keeping, all the myths and restrictions coming in the path of many women, there are few women looking for a brighter side to get out of such problems.
Geeta Tandon faced a lot of troubles in the beginning, she was also the victim of so many old traditions still living in India. She is a mother who survived alone with her kids in any storm hitting their way. It was her dream that's so powerful that nobody was successful in pulling her back again.
She never felt like living with a support system and believes that no woman really needs a man identification to describe their worth. She is not only a stunt woman but one of the purest souls with an audacity to look beyond what is written for her.
She lost her mom when she was very young and due to her Indian culture got married at a very early age. She became a mother at an age when nothing was easy for her. She decided to make a statement by jumping out of all the restrictions and contestants coming in her way to achieving heights.
Her intention was to give her children a good life and she was ready to do anything that will make her earn a good amount of money. She tried many ways to get a better life for her children. Then she steps into the Bollywood industry where she gets the opportunity of becoming a stunt woman.
This term means as difficult as it spells, stunt woman is not an easy task. This doesn't bother her at all, as she decided to take risks as a weapon to achieve her dream. She is known for astounding stunt skills and displaying some of the best stunts one would ever dream of.
Her unbelievable stunts make many people think twice about her being a man a woman. That's the real achievement, she proved her to be the best but not less than any man. People threw a lot of bricks in her way while she is trying to grow, as not everyone would love to see a woman achieving better in life. She put everyone's efforts in the vein by becoming one of the best stuntwomen in the Bollywood industry.
Now she has good fortune, this is because she decided not to look back but to move forward.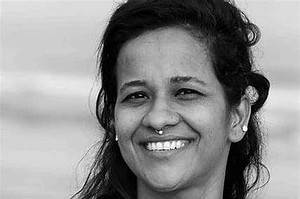 The Biggest Support Of Her Life, Her Kids!
Her life was more difficult with two beautiful kids in her lap, so she decided to make her own money to feed her kids a better and fortunate life. After going through a lot of marital problems and abuses, she finally gets out of her in-law's home. Many people said a lot of demeaning statements about her being a single mother and many be a woman.
She was also told to find another man or become a mistress, but she chose to make a house without a man. Her kids become her strength and motivated her to do something for her own will and interest. They supported her as much as they can, by staying at home for the entire day while their mom was running after work.
They not only appreciated the hard work of their mom but also wiped her tears when no one else could do. Her children are her motivator, best friend, sported and guardian angels, who will hold her hand always. They never judged their mom for how she wanted to become, but always tried to embrace her skills with love and affection.
Geeta Tandon believed her children were the reasons behind whatever she is and where she is standing right now. The journey was quite difficult but she makes it to her with two little hands always ready to hold their mom's hand throughout the journey.
Hard Work Paves Your Way To A Bright Future!
After suffering from abusive behavior, ill statement, and many comments on being a single mother, Geeta Tandon decided to trust hard work for her success. She never said no to any stunt, even if she is injured with serious wounds. She believed hard work is the only way for people not born with a good future goal to achieve success.
She worked as a house help but denied becoming a mistress, as suggested by her owner. She tried to become a massager but was not comfortable in satisfying men's pleasure. She tried to build a fortune, not a condition to feed her children with the help of others.
That brought her to the stunt field, she had done extremely dangerous stunts without complaining or thinking about herself. This makes Geeta Tandon is a responsible mother, a hardworking woman, and a lady trying to become independent.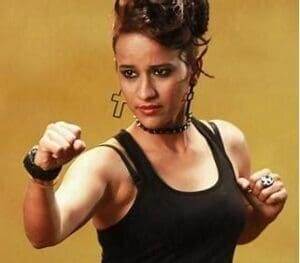 Independence Is Every Woman's Right!
A woman has equal rights and duties as many could, this is the main perspective of the great Geeta Tandon. Geeta Tandon tried to get independent financially, mentally, and physically. She doesn't prefer depending upon anyone else to create her future according to her will.
She decided to become a woman with the capability to grow her children without any help. That makes her different from everyone looking to mortify a woman's character and nature. She is the real superstar representing many women out there fighting for their rights and suffering from a lot of pain. We need an inspirer and image like Geeta Tandon to make our society actually developed.