From the Monticello Miracle who got hit 'twice' to the new mother who had a heart attack 'twice 'to the man who got hit by a baby 'twice', this list will provide you with all the fantastic material that will surely make you think 'twice' before saying ' third time's the charm' ever again.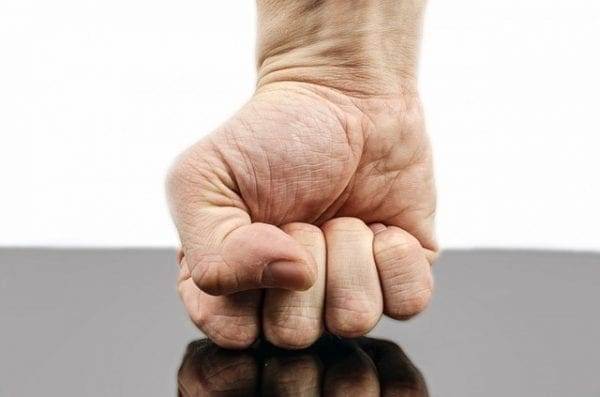 These real-life stories of miracles that make two seem to be the magic number will not only make you feel surprised but will also provide you with the inspiration to feel positive and be in sync with the side of yourself that still believes in all the magic in this world. Let's talk about how Hit in the Same Spot Twice: Does Work Sometimes!
The following list is the tiny packet of miracles that is all the awe-inspiring, real-life inspiration you will need. It will make you laugh your heart out and, in the end, leave you a bit teary-eyed. It might even make optimists out of cynics!
Hit in the Same Spot Twice: Does Work Sometimes!
The Monticello Miracle, or The man who got back his eyesight after a horse kicked him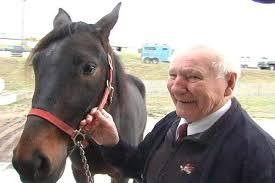 Don Karkos had not thought that he would go blind on December 7, 1941. But then nobody had actually anticipated the Japanese attack on Pearl Harbor in Honolulu, Hawaii that would kill off 2403 Americans and sink 4 of the 8 U.S. Naval ships that used the place as a quay.
A World War II veteran, Don Karkos was at the naval base that ill-fated Sunday morning when he was hit by shrapnel from a blast nearby that destroyed his right eye nearly and made him lose vision in his right eye. The soldier was a victim of one of the worst secret attacks on the Allied forces ever. This attack was later labeled a war crime in the Tokyo Trials.
Don Karkos woke up in a military-established hospital in Iceland and was devastated on hearing that he could no longer see through his right eye. If one thinks about the cons of this condition, then one should compare the peripheral vision and depth recognition percentages with a person who has the use of both eyes. One could just literally walk into the nearest wall and hit themselves!
Don Karkos now worked at the Racecourse in Monticello, New York, grooming and taming horses before their trainers would get them to train and ride. On December 13, 2006, while tightening the harness of a wild horse called Chimo, Don Karkos was hit by this horse on the same spot below his right eye. The old man reeled back and was immediately rushed to the local hospital, but by evening, at home, while rubbing his eyes, he realized that he could see through both eyes again.
For 64 years, doctors had failed to restore his eyesight. Don Karkos said, "Being hit twice in the same spot sure has its benefits, huh?" and planned to use his newly gained eyesight to do things he'd missed out on for so many years.
Ruby, or The woman who's heart forgot what it was supposed to do and then remembered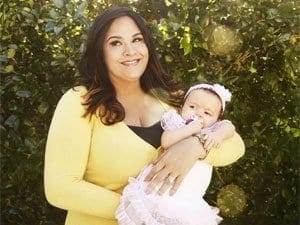 On a fine day on the 23rd of September 2012, forty-year-old Ruby Graupera-Cassimiro had just delivered a healthy baby girl through a C-section. Her entire family was ecstatic outside and everyone was rejoicing when, all of a sudden, Ruby gasped and her heart stopped pumping blood and she went into cardiac arrest. The doctors were bewildered as her heart was still beating, but lo and behold, it was not pumping any blood. It was as if Ruby's heart had developed amnesia and had forgotten what its duty was for the time being.
The doctors pooled into the room and began the chest compressions one by one but to no avail. For 45 minutes, they pumped and performed advanced CPR on her while keeping her hooked to the ventilation machine.
The nurses outside had gathered with Ruby's family members to pray and seek for Divine Grace that would save her life. It was so on the edge of the seat that an ashen-faced nurse rushed out of the room to get some fresh air.
Suddenly, without any medication and just before they were finally going to unplug the life support machinery that was keeping Ruby alive, she gasped again. The nurse alerted the code and, right in front of the doctors' dazed eyes, Ruby's heart remembered its purpose and began to pump blood again throughout her body.
Ruby's heart had suffered an air lock from amniotic fluid that had leaked from the uterus and gotten into her bloodstream. This fluid had somehow, miraculously, dissolved all on its own, thereby starting back her heart.
Dr. Knurr's only theory is that the rapid chest compressions, two at a time, on the same spot, could have been the main reason for this miracle recovery!
Ruby, however, believes that some higher power in the Universe was running the show that day.
Joseph Figlock, or The man who got hit by a baby twice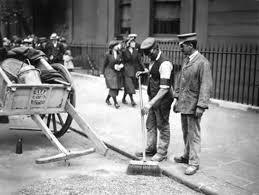 A mother probably took the expression "throwing the baby out with the bathwater" too seriously as her baby hurtled out of the 4th floor window and onto the street below. Luckily for her, Joseph Figlock, a local sweeper, was walking down the same street in Detroit when this event took place in 1937.
The toddler hit him on the neck and shoulders and pummeled him to the ground. They were taken to the local hospital and admitted. The baby was only bruised, but Joseph had developed a chronic neck and shoulder injury that would make his life miserable for quite some time.
Next year, in 1938, another mother, too busy on the telephone, saw in horror as her 2-year-old kid, David Thomas, was flung out of the window, spiraling downwards at an alarming rate. As luck would have it, Joseph was right there in the same spot, trying to sweep away some stuck debris. The kid landed on him hitting his neck and shoulders and both of them tumbled to the ground.
History repeated itself as the two were taken to the hospital. The kid had been bruised and needed a few stitches. Joseph, however, had escaped unscathed and, miraculously, his shoulders and neck didn't hurt any longer.
4. A Guy Got Struck by Lightning Twice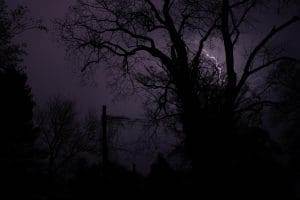 Now, I'm sure that the title reminded you of the saying, "lightning never strikes twice." But here's a story of just the opposite.
In Chebanse, Illinois, on June 20, a tree near to Rod Wolfe's house was struck by lightning. ABC 7 Chicago reported that the charge passed through his body, but he was not killed by it. After being hospitalised for a fractured rib and other heart issues, however, he was released from the hospital.
Wolfe had been struck by lightning while working in a graveyard eighteen years before this incident. so he got hit in the same spot twice too!
"Everybody says I am a lucky person, and I say, how can I be a lucky person?" In an interview with ABC 7 Chicago, Wolfe said. "Yeah, but you survived twice," they respond.
we can't say second times a charm for this story!
There are so many lightning myths, and no one knows the dangers of lightning. Let's talk about some interesting facts about lightning on that note!
First and foremost, can lightning strike the same place twice?
This saying, "lightning never strikes twice" is used to give reassurance to someone who has gone through a great loss (getting stuck by lightning, for instance), to simply comfort them by saying whatever happened won't happen again (like lightning striking the same person again).
Because a lightning strike is exceedingly unlikely to occur more than once. A thunderstorm, after all, spreads over a large region. Following a storm, it's likely that the same place won't be hit by lightning again. Despite popular belief, lightning may strike the same spot more than once, whether it occurs during the same storm or decades afterward.
Thunderbolts are caused by lightning strikes, which are caused by the release of energy that has built up in a cloud. That results in a lightning bolt with a stepped leader that descends to the earth. It is a lightning-fast procedure that takes just roughly 30 milliseconds to complete. Lightning hits, and it reverberates in rapid succession immediately thereafter. In this brief amount of time, many strikes might occur at the same location. Literally, lightning has struck twice. No matter how long it has been since a lightning bolt last hit the same spot, even in the same rainstorm, nothing can stop it from doing so again.
Lightning strikes from clouds to the earth occur in excess of 20 million times annually in the United States alone. As a result, the probability of getting hit by lightning many times in a short period of time is quite high. If there is a strong attachment between the bolt and the location it previously struck, it is more probable that the same location will be struck again. Skyscrapers are particularly vulnerable to hits because the area the stepped leader has to travel is much reduced in these structures. During thunderstorms, iconic skyscrapers like New York City's Empire State Building and Chicago's Willis Tower are almost certain to be hit by lightning, but fear not—they are equipped with lightning rods incorporated right into the structure to prevent any damage.
Therefore, the probability of lightning striking the same place twice is not low. So if someone ever asks, can you get struck by lightning twice? Then the answer is yes!
Why does lightning flash more than once?
The majority of lightning strikes inside a thunderstorm and travels through the cloud. It may then either remain in the cloud or move through the open air until it reaches the earth. Although there are typically 5 to 10 times as many flashes that stay in the cloud as there are flashes that reach the ground, particular storms may have more or less flashes hitting the earth. Lightning may strike even when it isn't raining or before rain has reached the ground!
Does lightning strike randomly?
Lightning is a random act of nature that can strike at any time of the year, most often during the summer months. So, yes, lightning does strike randomly!
Does lightning strike in valleys?
While lightning strikes are more prone to happening at high altitudes like mountains and large elevations, lightning can occur in a valley without a doubt, but the chances are less compared to high-level areas.
Whether it was luck, the Universe, or Divine intervention remains a mystery. But two times is definitely the charm for these people! I hope you had fun reading all these stories and busting those myths about lightning. Thank you so much for reading! I'll see you in the next post!