If you've ever played cricket or studied educational history, you may have heard the word 'century' a lot. However, you might be unclear about 'how long is a century?', what it means, or whether a century in one discipline implies something different from a century in another. If you've such questions, you've chosen the proper article since after reading till the end, all of your concerns regarding the century will be cleared up.
1. How Long is a Century?
A century is a numerically significant or arbitrary period of 100 years. Don't you think it is such a large number? Of course, it is, and I'm sure you're wondering where the term 'century' came from. Let me respond to this as the Latin term centum, which means 'one hundred,' is where the word 'century' starts.
The word century represents an event that took place a hundred years ago. Every region has a term for the century used locally. It is referred to as talet in Swedish. Tallet is the term used in Danish, whereas évek and luku are used in Hungarian and Finland, respectively.
1.1. A History of the Starting and End of the Centuries:
While studying history, you may have found that the 'century' word is used in many places. But do you know there are two viewpoints about standard centuries? The first viewpoint is based on strict construction, while the other is based on popular perception. We'll discuss both of them one by one.
i) Strict Construction
It states that the first century began with AD 1 (Anno Domini) and ended with AD 100. After the first century, the second century follows a similar pattern, beginning with AD 101 and ending with AD 200. One example of a strict construction century is the 20th century, which occurred from 1901 to 2000.
ii) Popular Perception
In this one, centuries are arranged by combining years with the same digit ('hundreds') with other years. The century begins with the year and finishes with 0, which makes it considerably different from the strict construction viewpoint. What, you're still unsure? I'll use one as an example. The 20th century has a starting year of 1900 and an ending year of 1999.
2. Which are the Most Used Calendars?
We'll examine the most preferred calendars people have used historically or in the present day because they are the most useful for estimating centuries or dates.
i) Julian Calendar
The Julian calendar is an old-style calendar that is a reform of the Roman calendar. Julius Caesar proposed it in AUC, 708. During that period, this calendar was the most preferred.
But still, the Julian calendar is used in most eastern orthodox churches and parts of the oriental orthodox in the Berbers. Do you know what makes the Julian calendar different from other calendars? It has two types of years: the first one is a normal year of 365 days, and the second is a leap year of 366 days.
ii) Gregorian Calendar
The Gregorian calendar is the most widely used in the world and was introduced in October 1582 by Pope Gregory XIII as a replacement for the Julian calendar. It is used as both a Christian ecclesiastical and a civil calendar. The Gregorian calendar has 365 days, with an extra day for leap years, which occur after every fourth year.
Most of the world still uses the gregorian calendar, also referred to as a solar dating system. Switching from the Julian Calendar to the Gregorian Calendar may be necessary due to the Gregorian calendar's accuracy, which is also one of the most compelling arguments.
The Gregorian calendar is popular and an international standard for representing dates and times. For some reason, some nations objected to accepting the calendar established by Pope Gregory XIII, but they eventually accepted it.
2.1. Why did Some Nations Reject the Idea of the Gregorian Calendar?
Some nations, such as America, Korea, Japan, Greece, and many European countries, objected to accepting the Gregorian Calendar because of the loss of 10 days. They thought it would show their fellowship with the Catholic Church. Nevertheless, in the end, all of them had to accept it.
It wasn't accepted concurrently by all of the nations. The American colonies first embraced it in 1752, Korea in 1895, and Japan in 1873. Then, every European country slowly started accepting it, but Greece was the last to accept it in 1923.
2.2. Has the Gregorian Calendar been Accepted all over the World?
The answer is no. Several countries, such as Afghanistan, Ethiopia, Iran, Nepal, and Saudi Arabia, still do not acknowledge this calendar as universally recognized.
3. Which is the Most Important Century in Human History?
The twenty-first century is regarded as being crucial for humans. The twenty-first century has enormous problems and is known for embracing new technologies. The main focus of this century is industry, and one should have problem-solving abilities to boost the economy.
Some intellectuals view the 20th century as the most significant in human history. But there are also disagreements about this. Numerous events such as World Wars I and II, nuclear bomb explosions, cold wars, the development of nuclear power and space travel, the post-cold war, the Spanish flu, nationalism, and decolonization are the reasons for this. So comment down your opinion; who do you think is right?
4. Is the Metric Century the Same as the Century?
A metric century is a term used in cycling, an outdoor sport. And accomplishing metric centuries is a big deal for any cyclist because it's a 100 km ride. It isn't easy because seasoned cyclists also take 3–4 hours to complete it. In addition, it requires a lot of strength and power.
It doesn't matter if it's history or athletics, the word 'century' is used in both. Cycling is like cricket; players score 100 runs to complete a century. Therefore, there is not much difference between the two terms, metric century and century.
5. Is There Any Particular Term for Half-Centuries?
A term that denotes 50 years is 'half a century.' There are many words for a half-century, including semi-century, semicentennial, quinquagenarian, and so on.
When a batsman scores 50 runs in a cricket match, it is referred to as a half-century. A half-century is a quarter-century and a metric century of mileage in cycling or biking.
5.1. What is a Period of 30 Years Called?
In terms of centuries, a period of 30 years is known as "three decades," but it is also referred to as a "period" in other contexts. Do you know how many days there are in 30 years? Don't put yourself under too much pressure. Let me answer it for you. There are 10950 days in 30 years.
6. What is a Decade?
The Latin word dekas is the root of the term decade, a period. You might wonder how long a decade is if a century is 100 years. Since a decade comprises ten years, decades are not much longer than centuries. Ten decades will be required to finish one century.
A question then arises: which decade is now in progress? Because of the ongoing debate over the beginning and conclusion of the decade, this is an extremely contentious subject. Some people believe that the old decade ended on December 31, 2019, and the new began on January 1, 2020, while others believe that the new decade started on January 1, 2021. Anyway, we are in 2022 and the 203rd decade. But the argument about the beginning and end of the decades is still going on.
7. Are There Terms that are Longer than a Century?
Since a century lasts only one hundred years, it is not the greatest measure of time. The millennium is one of the terms larger than it. Have you heard of it before? If not, don't be concerned; we'll let you know. A millennium is a measurement of time that equals one thousand years. Don't you think that's such a big number?
The 'Megaannum' comes next and is larger than the millennium. A Megaannum is a term used to describe a million-year era. Mega and annum are the two constituent words that make up this word. The words 'mega' and 'annum' both refer to huge years. But wait, it's not the biggest either.
'Eon' is the only unit that appears after Megaannum. Because these terms contain such enormous numbers, many of you may not be familiar with them. One billion years make up an eon, a measure of time. It is a geological time scale that demonstrates the evolution of the earth.
But here is a twist: Eon is not the largest unit, as supereon is considered the largest unit, and one supereon will be equal to a multiple of a billion years. Supereons have huge numbers. They contain eras, periods, and epochs in their division.
Conclusion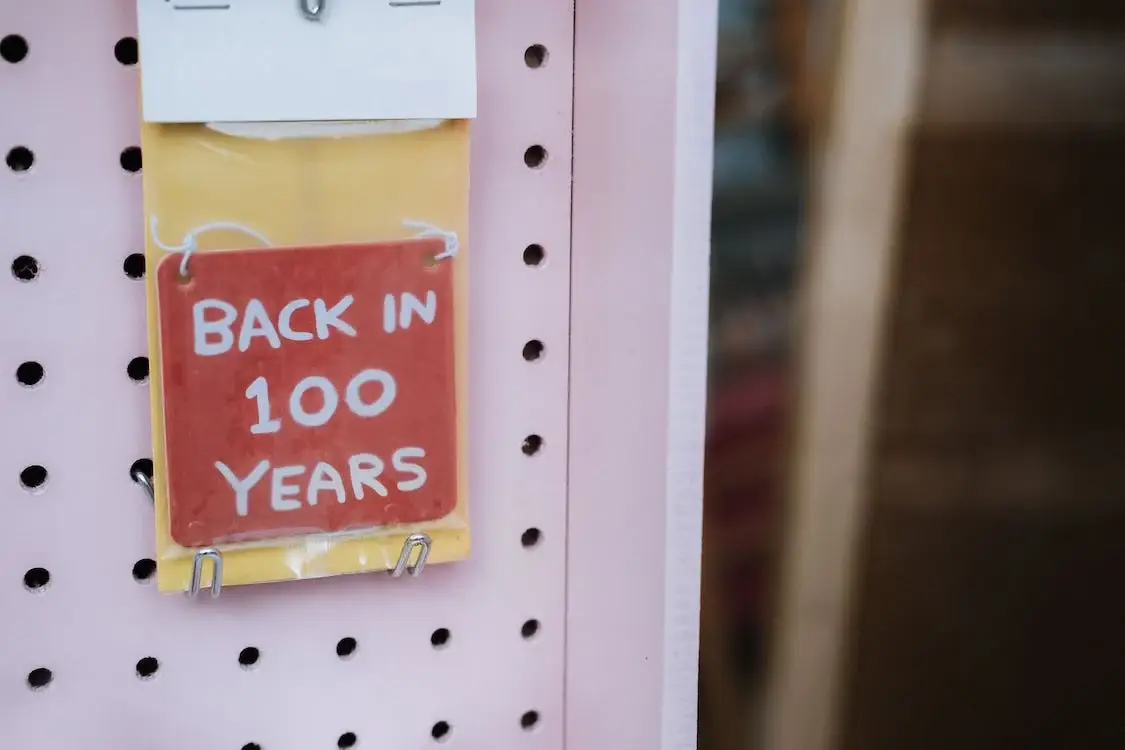 One year, one day, and one month are modest periods that are well known to all of us and that we frequently utilize, preventing misunderstandings when we do. However, some people who don't often use words like 'century' may be perplexed by them. But that is no longer the case since your questions will be cleared after reading this article. I hope you find this article useful and educational. Let me know through your comments.