How many calories in mango are desirable? The mango is the most popular fruit in the world, and for good reason. One whole medium-size mango contains about 201 calories.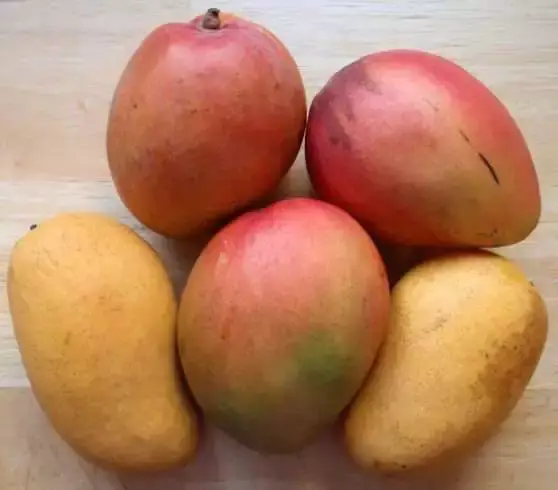 Mangoes are sweet, juicy tropical fruits that are available year-round in tropical regions and are loved by people of all cultures and backgrounds.
The mango's sweet, juicy flesh is great in smoothies, salads, and desserts. Raw mangoes are used in a variety of cuisines, from Indian curry to Mexican fajitas to Vietnamese soup, and ripe mangoes are a common ingredient in smoothies and juices. Mango trees grow in warmer climates but have been cultivated in warmer regions for decades. The fruit is round and bumpy, with smooth skin that is either green or purple. The inside of the mango is red, yellow, or orange with one large seed.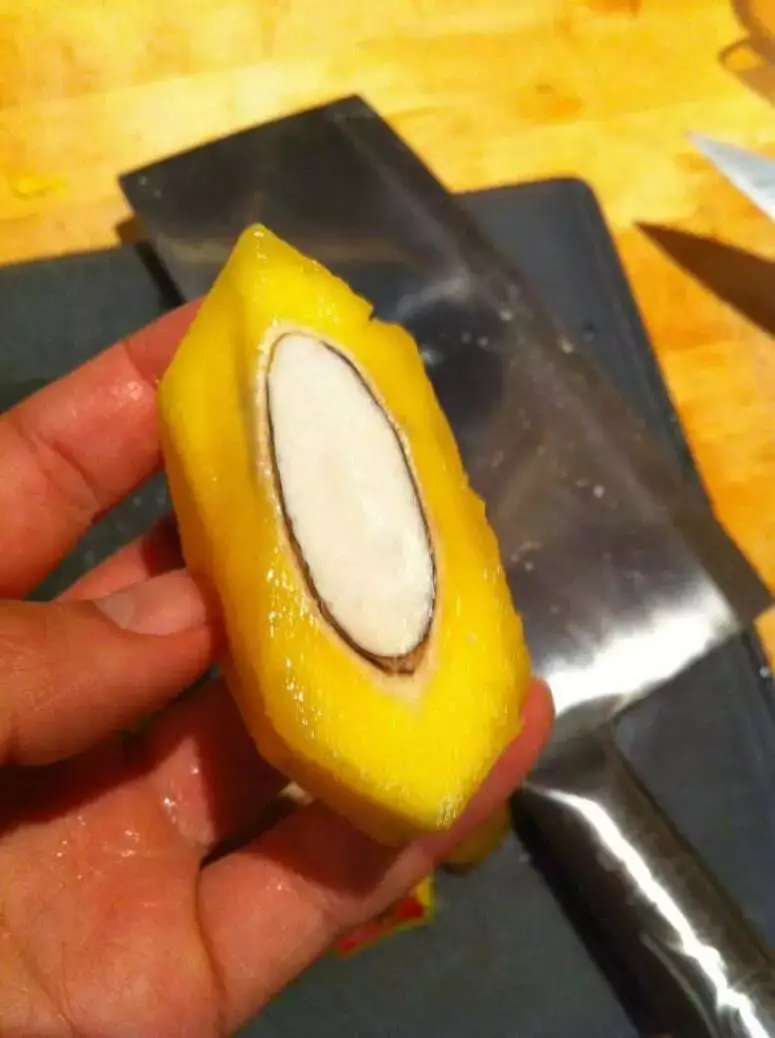 What makes Mangoes The King of Fruits, Is It Only The Taste?
Mango Nutrition Facts-
Powerhouse Of Antioxidants and Vitamins
Mangoes are extremely nutritious fruit. It is rich in micronutrients including vitamin A, vitamin E, vitamin K, vitamin C, folate, vitamin B6, vitamin B5 or pantothenic acid, and vitamin D. Mangoes are also a good source of minerals such as sodium, potassium, iron, copper, selenium, zinc, magnesium, and manganese. Free radicals are substances in the body that are harmful to cells. Antioxidants neutralize free radicals, helping to keep the body healthy.
Mangoes are a good source of antioxidants, including vitamins C and beta carotene. The raw mango is rich in vitamin C, which is important to the body's ability to retain fluids.
One mango contains approximately 90 percent of the recommended daily value for vitamin C and approximately two times the recommended daily value for beta-carotene. Beta-carotene is a type of antioxidant that is believed to help prevent heart disease and cancer.
Good Source of Dietary Fiber
Fiber plays a role in the digestion of food and the movement of waste through the body. Fiber also extends the feeling of fullness after eating, which can help with weight control.
Dietary fiber also helps lower cholesterol and blood sugar levels, which can reduce the risk of heart disease.
Mango is a good source of folate, which is important for normal cognitive function and the development of the central nervous system in children.
How Many Calories In A Mango?
How many calories in a mango then? There are 100 calories in one cup of mango and what's more, 100 grams of fresh mango contains about 60 calories. You can get 60 calories from one single serving or 3/4 cup of sliced mangoes.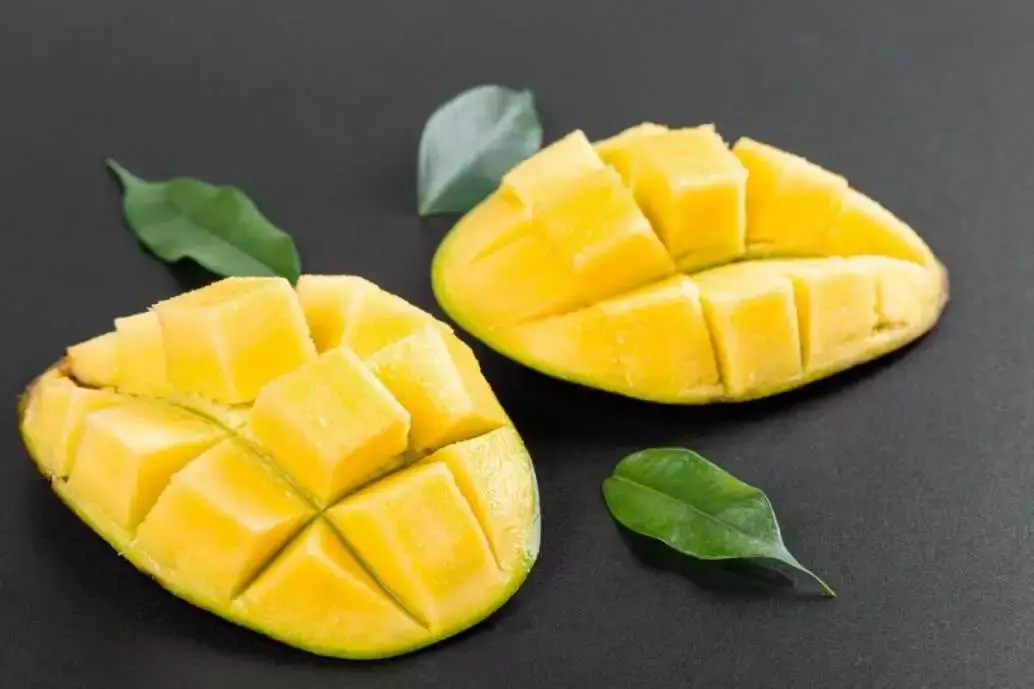 Eating a mango alone won't make a person fat or unhealthy, but eating too many mangoes may cause a person to gain weight because of the sugar content.
Mango is a fruit that can be eaten in moderation. General nutrition advice is to eat mangos as a part of a daily diet that includes lean protein and whole grains as well.
Mangos are good fruits to eat on a daily diet because it is high in fiber and has few calories. Fiber helps to keep a person feeling full, which can help to prevent overeating.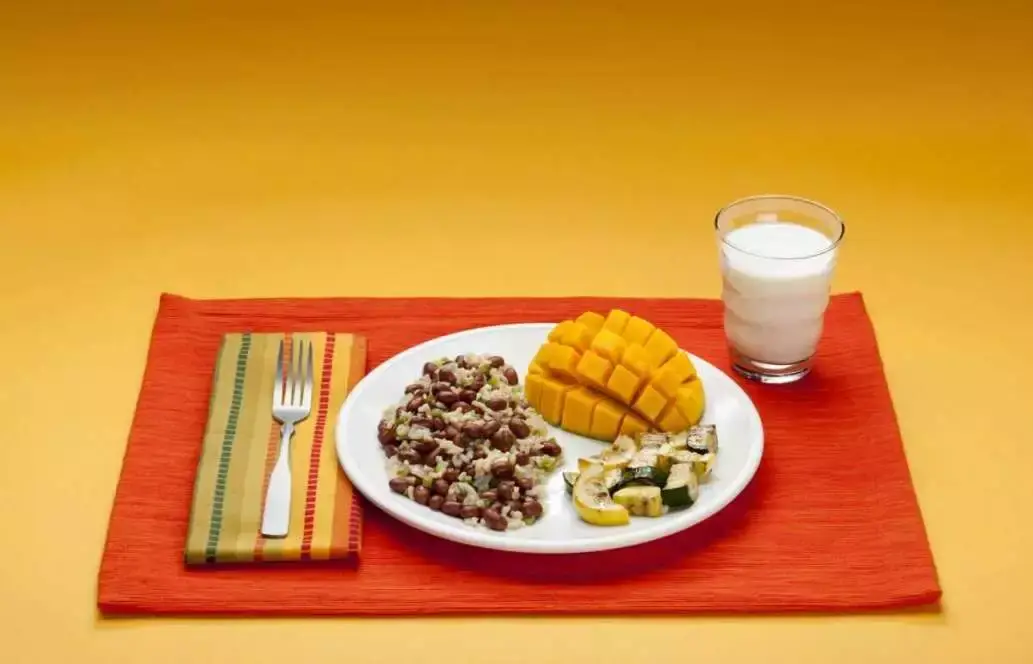 Should you really eat mangoes on a daily diet?
Many people choose to eat mangos because they want to lose weight. A mango diet is a low-calorie, low-fat, and low-carbohydrate diet that provides the body with necessary nutrients.
A mango diet works by limiting your calorific intake, which forces your body to burn fat for energy.
Mango Allergy
The fruit's sap could cause a type of skin rash and may cause severe reactions. This mango allergy can occur through the fruit's urushiol content and induce acute dermatitis.
Health Benefits-
Anticancer Properties
There are many different ways to prevent cancer, but one method is through the consumption of foods that have been shown to have anticancer effects.
Mangos have been shown to have anti-cancer properties because they have been shown to slow the growth of cancer cells.
Mangos are suggested for people who have cancer because of their high vitamin C and antioxidant content.
Vitamin C is a type of antioxidant that helps the body fight off free radicals, which are molecules in the body that can damage cells.
Eating fresh mangos can help to reduce the risk of cancer because of their antioxidant content including mangiferin, kaempferol, quercetin, isoquercetin, fisetin, rhamnetin, astragalin, gallic acid, catechins, and methyl gallate which have anti-cancer properties.
Regulation of Diabetes
Mangos are a good choice for people with diabetes because it is a natural source of sugar. Eating mangos in moderation helps to reduce blood sugar levels in people with diabetes.
Mangos contain both soluble and insoluble fiber, which is good for people with diabetes. The soluble fiber in mangos helps reduce the amount of glucose in the bloodstream, while insoluble fiber helps keep the bowels clean and healthy.  The fruit also has a low glycemic index or GI and antioxidants that help in reducing blood sugar spikes.
Controlling Cholesterol Levels
Mangos are full of fiber. Fiber is a type of carbohydrate that is found in plant foods and helps lower Low-Density Lipoproteins and saturated fat levels to prevent heart disease. It also helps keep the bowels clean and healthy.
A Healthy Heart
One fresh fruit includes a good source of heart-healthy fats including both monounsaturated fat and polyunsaturated fat, which help to lower cholesterol levels. The heart-healthy fats or monounsaturated fat and polyunsaturated fat found in mangos include omega-3 and omega-6 fatty acids. Moreover, its potassium and vitamin including vitamin C lower the possibility of heart disease.
Improving Digestive Health
The dietary fiber content of mangos plays a role in constipation because insoluble fiber helps keep the bowels clean and healthy. The high water content and availability of digestive enzymes in mangos make them a perfect candidate to reduce issues with digestion.
Helping In Eye Health
One of the best things about eating mangos is that it can help improve eyesight. Mangos are good for the eyes because it is high in vitamin A and vitamin E. Vitamin A is necessary for healthy skin, bones, and vision. Vitamin A is also important for the immune system, brain, and red blood cells.
Vitamin A is found in many different foods, but mangos are a good source because the fruit is high in vitamin A and contains a good amount of the nutrient per serving size. Vitamin A is sometimes called retinol.
The high antioxidant and retinol content in mangos help reduce the risk of night blindness and dry eyes, two very common eye diseases.
The recipes in this section provide the reader with delicious and healthy ways to enjoy the fruit. An emphasis is placed on the primary health benefits of the mango.
Mango Salad 
Mango salad contains healthy fats and vitamins, which together make it a healthy snack option for people with diabetes. This salad can be a quick, healthy, and easy meal to enjoy. It's healthy because of its high fiber content. Mango salad can be made with some fresh mango pieces, kale, cucumber, lettuce, tomatoes, onions, cilantro, spinach, peanuts, some other fruits, and some whole-grain crackers.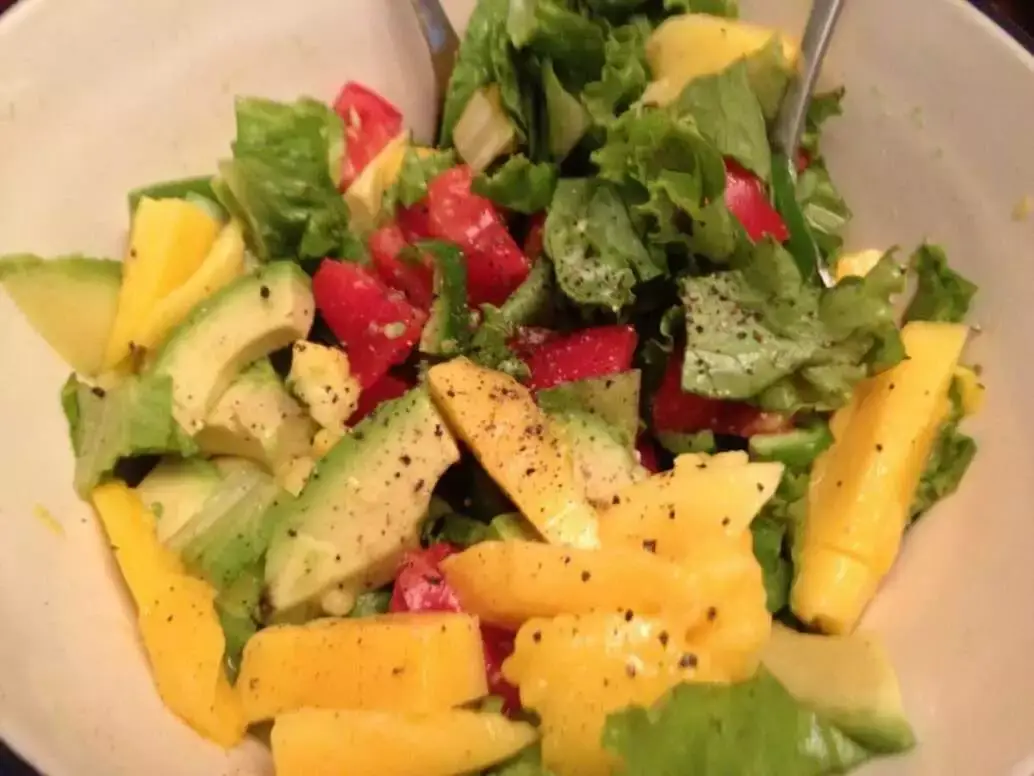 Eggless Mango Mousse
Mangoes are naturally sweet, and the mangoes can be used by themselves as a sweet treat. A mango mousse is a dessert that can be made with sweet and ripe mangoes, a dash of cinnamon, and some cream. This dessert is very convenient during any hot and summer days.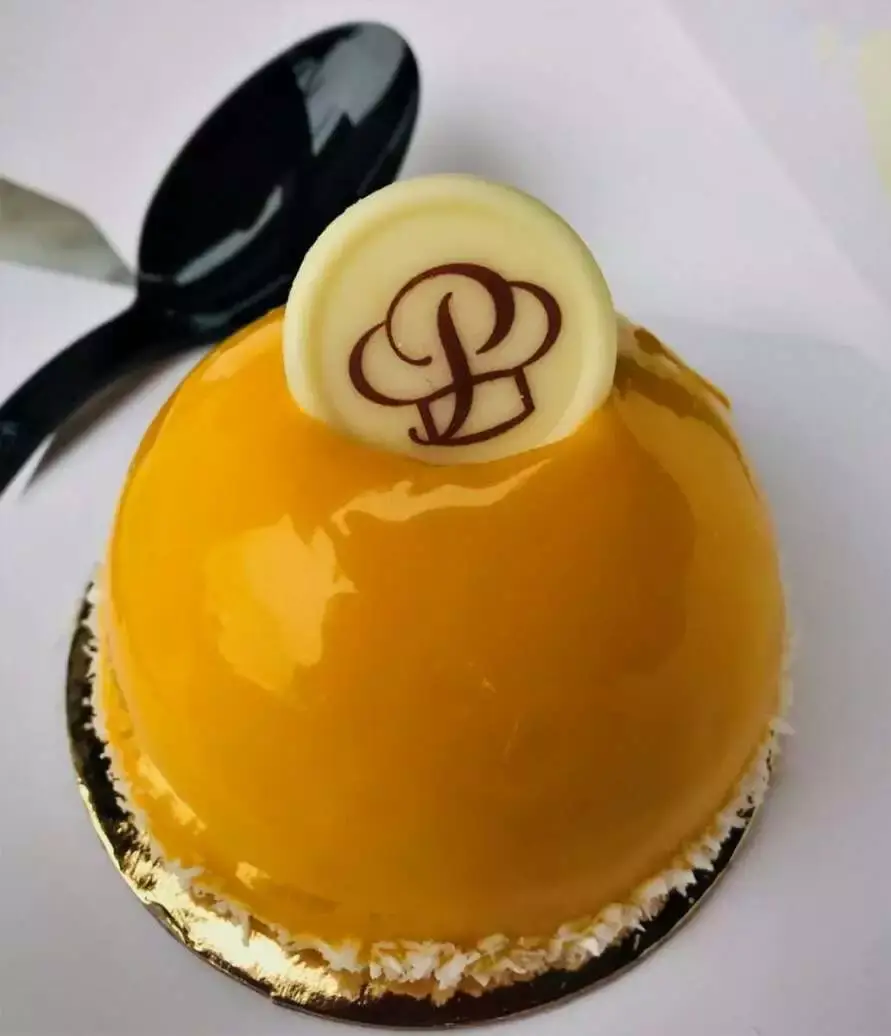 Aam Panna
Aam Panna is a great nutritional punch that comes up with several health benefits. It is a cool and refreshing summer drink made with dried mango powder, cumin powder, honey, chili powder, and mint leaves.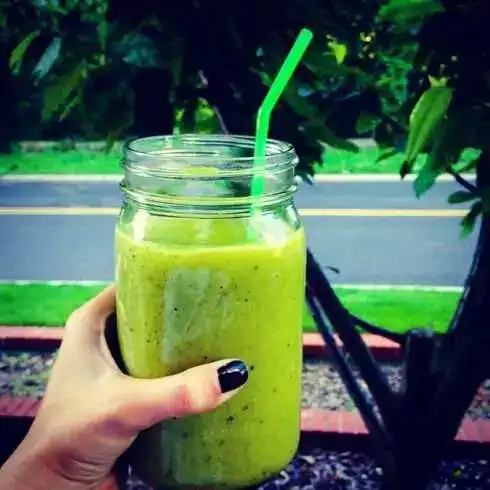 Mango Date Energy Balls
Mango and Date energy balls are a great snack to have with your breakfast or lunch. They are made with a mixture of mangoes, dates, some nuts, and sweeteners. The mangoes are often cut into small pieces to make them easier to digest.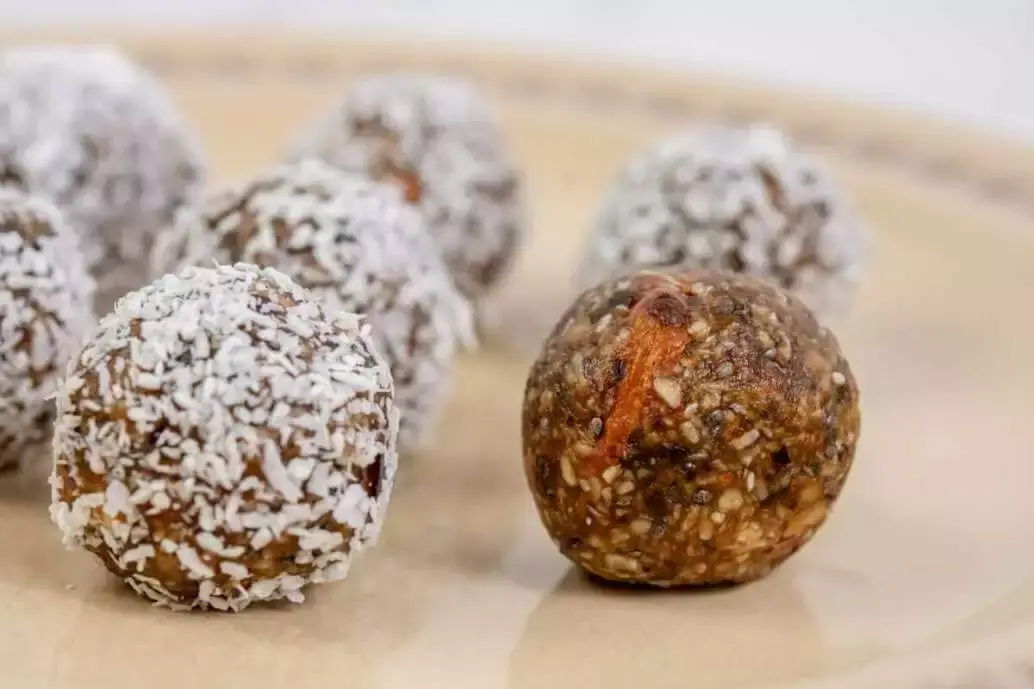 Mango Curd
Mango curd is a light, yet healthy dessert made with ripe mango pulp, some lemon juice, and cornstarch, and is usually sweetened with honey or sugar. This tasty yet easy-to-make dessert is made thick by cooking on medium heat and then mixed with some butter to make the texture more creamy. Mango curd is best served chilled and with your favorite choice of fruit.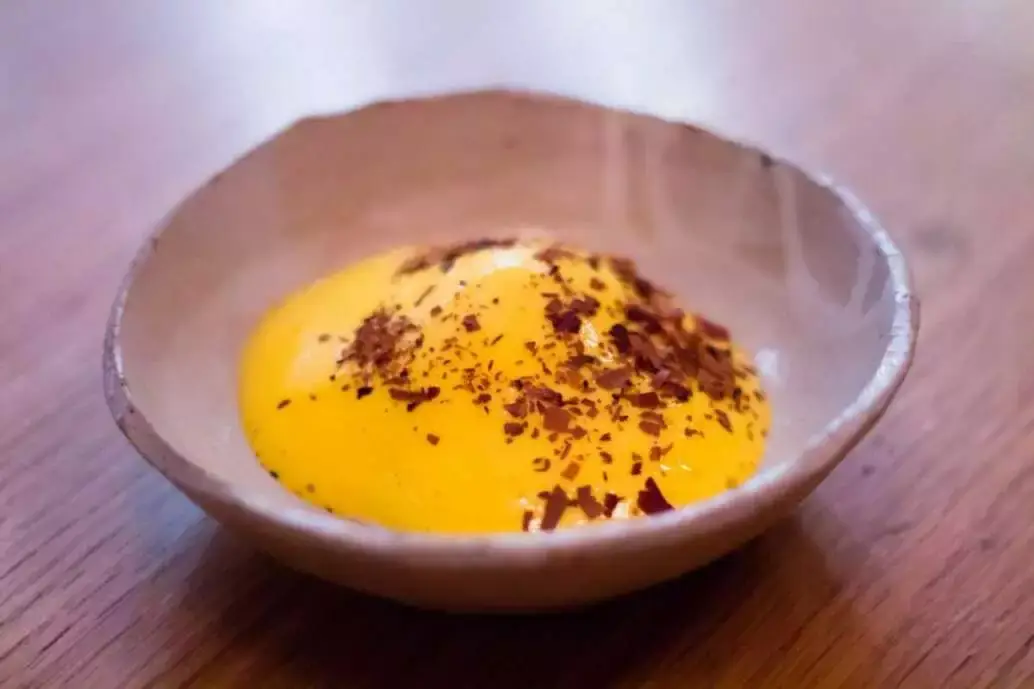 Mango Pudding
Mango pudding is another smooth and tasty delight made from sweetened or ripened mango fruits and the basic ingredient, such as milk or coconut milk.
Mango pudding is a good and healthy dessert treat cooked with ripe mango pulp, some agar agar strands or some agar agar powder, vanilla extracts, and a sweetener such as sugar or honey. Mango pudding is usually served cold or chilled garnished with one cup of mango or any other tropical fruits.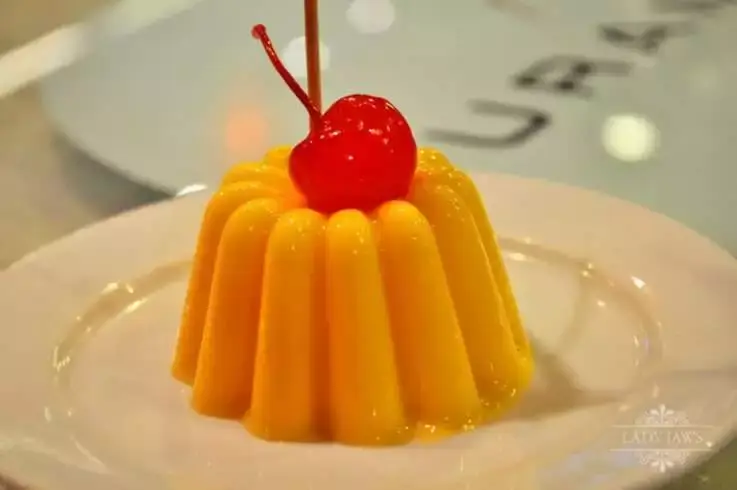 Mango Pulp candies or Aam Papad
Mango candy is a delicious treat that is made with a mixture of mangoes and sweeteners. The mango pulp is mixed with sweetener, coconut, and sometimes other ingredients such as nuts to enhance the flavor. The mixture is shaped into balls or square shapes, and it is then dipped in coconut or sugar and served as a sweet candy.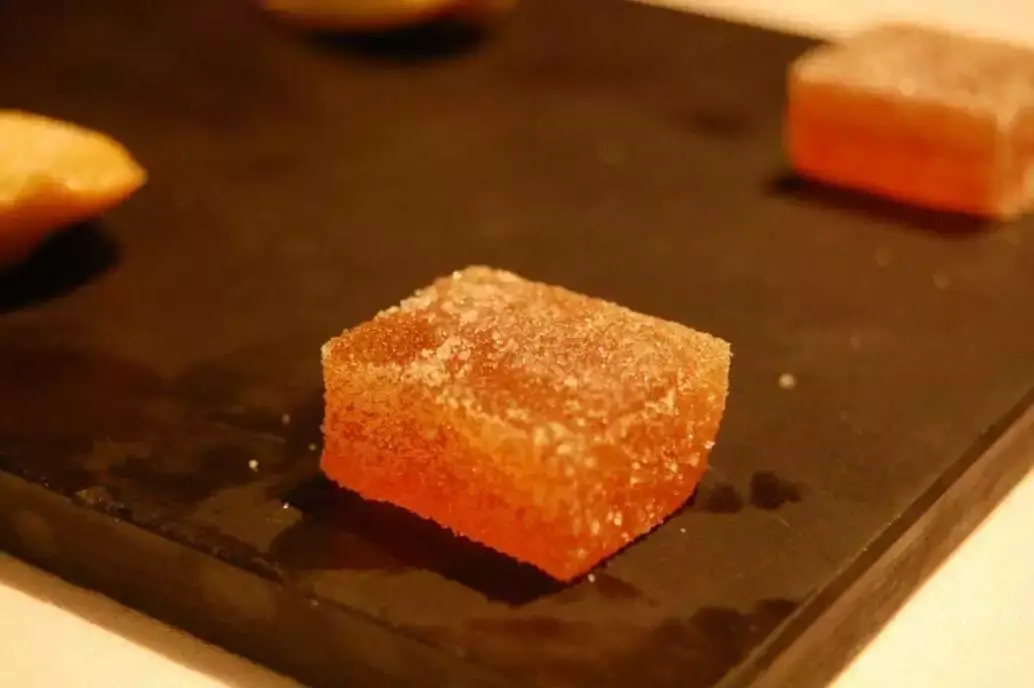 Mango Sorbet
This healthy mango dish is both very easy to make and a cool dish to try out during the summer season. Mango sorbet is made with only two ingredients: frozen mango pulp and coconut milk. Mango pulp and milk are blended until smooth and served chilled. This sorbet makes a perfect replacement for ice cream and is free of milk and sugar.
Mango has a versatile nature of being used in a wide range of food items including salads or curry or even as a great dessert.
Mango is a power-packed fruit that you can surely include in your diet. So, make sure that you buy some mangoes from the market into your home today and make some delicious and healthy food.