As an affiliate-driven website, Icy Tales earns from qualifying purchases.
Do you experience internal melancholy or loneliness? Do you also have a sense of self-obsession? Are you fed up with others calling you a 'narcissist' or your problems in every relationship? There is a remedy for every issue, even mental health, so don't be concerned. To learn 'how to stop being a narcissist,' read the article.
1. What does Narcissism Mean?
Simply put, it can be defined as 'a personality disorder in which the person is obsessed with themselves and lacks empathy for others.'
Loving yourself is good, but anything extreme can cause harm because everything should be balanced, whether food or emotions. In narcissism, people love themselves so much that they think others are inferior to them. They greatly consider themselves and think the whole world revolves around them.
2. Is Narcissism a Mental Health Disorder?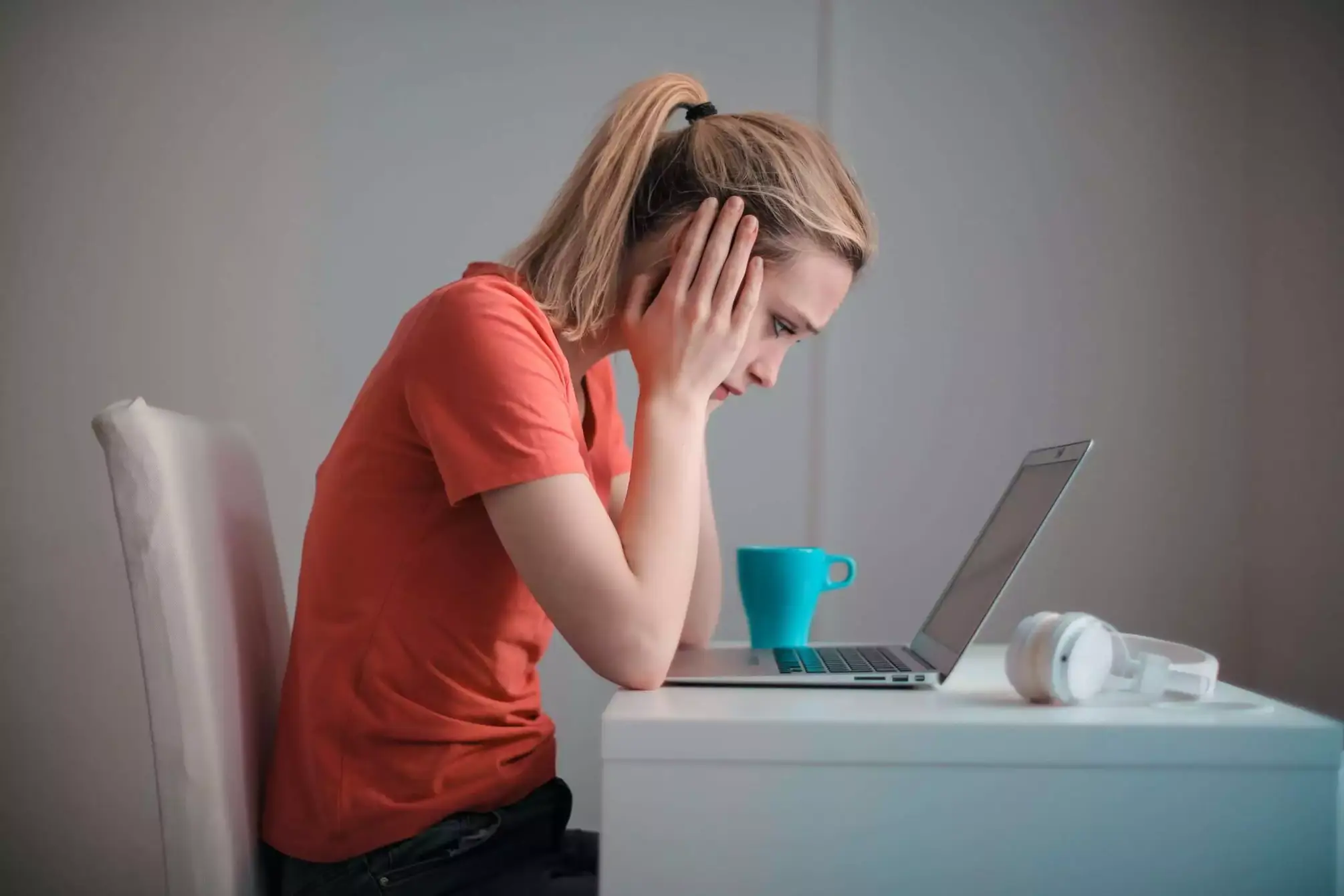 A person suffering from narcissism can have a narcissistic personality disorder. In this mental health disorder, the person has an exaggerated sense of self-importance. Giving importance to yourself isn't wrong, but you can't be right every time because we as humans make mistakes.
To make yourself happy, you have to overcome narcissism. Before being aware of 'how to stop being a narcissist,' you should be aware of its characteristics. If you don't start working on your narcissistic behavior, it can cause serious mental health issues. And due to your mental health issues, you'll face difficulties in every aspect of your life, whether personal or professional.
3. Characteristics of Narcissistic Personality Disorder
i) High Self-esteem
ii) No emotional empathy for others
iii) Expect to be admired for no reason
iv) Excessive self-love
v) Get angry or impatient easily
vi) Troubles in relationships
vii) Believe others are envious of them
4. How to Stop Being a Narcissist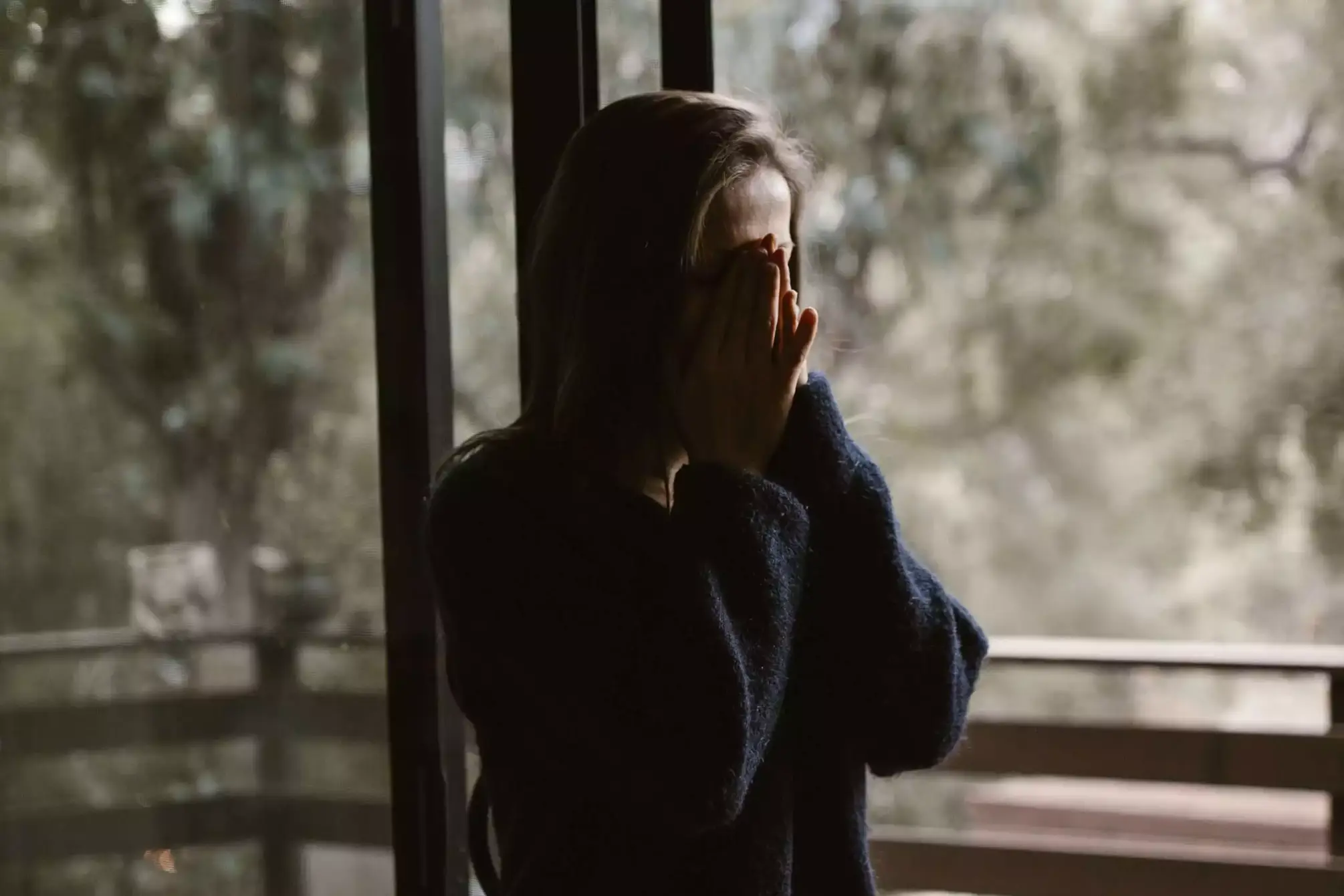 4.1. Stop Thinking it's All About Me
People with narcissistic personality disorder should not give themselves too much importance, as everything is not meant for them. Having overly high self-esteem will make you feel superior to others. With self-reflection, you can find narcissistic behaviors that affect your mental health.
If you want to stop being a narcissist, stop giving so much importance to yourself and understand other people's perspectives too. You need to work on yourself so much to overcome narcissism. Working on yourself includes high self-awareness, balanced self-esteem, and loving others too with yourself.
4.1.1. What Happens When your Self-Esteem is Very High?
i) Problems in Socializing
Narcissists who are very obsessed with themselves may find difficulties in socializing. In general, people are nice and humble toward others, but with a narcissistic personality disorder, it's the opposite. Somehow, if people with narcissism connect socially, others won't like to be around them. No one will want to be around someone who only cares about themselves.
ii) Relationship Problems
Patients with narcissistic personality disorder exhibit arrogant behavior, which can hurt an individual's personal and professional relationships. Narcissistic people are constantly seeking to be admired or recognized. They believe that they are flawless and that everyone else is flawed. Narcissists are ready to put others down and criticize, due to which relationships suffer.
iii) Mental Health Issues
People having narcissistic behaviors can deal with mental health issues. Lack of empathy toward others can result in loneliness and make others lose interest in you. Aloneness can lead to depression, anxiety, and stress because human beings are social animals.
4.2. Acceptance
Acceptance is one of the most important keys to living a happy life, and a person with a narcissistic personality disorder should learn to accept things to overcome them. It is beneficial in all aspects of life, including dealing with pain.
Narcissistic people are the worst at listening to other people's opinions. Others, in their perception, have no right to express their thoughts. They believe they are intelligent enough to deal with anything.
Accepting situations is essential for overcoming narcissistic behaviors. Acceptance will help you understand and value others, prepare you to listen to other's opinions, and make your life much easier.
4.3. Therapy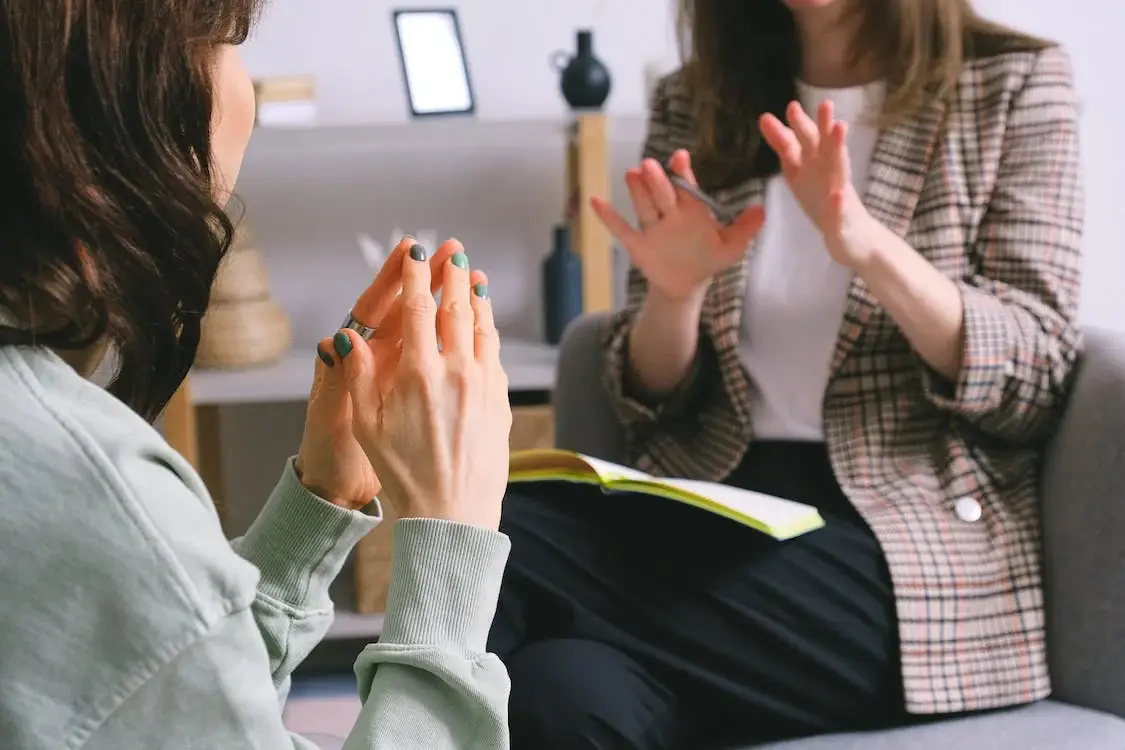 Seeking professional help for narcissistic personality disorder is the best option for all. Professionals are well trained and the best at their job. You can consider professional counselors, psychologists, therapists, and other counselors.
4.3.1. What Happens during Therapy Sessions?
There is no need to worry because therapy sessions are more like chat sessions. A therapist is someone with whom we can share anything without hesitation, and they don't judge. We all fear judgments, so we don't share what we are going through mentally.
Most of you are unaware of it, but a major rule of being a psychologist is that no therapist can share a personal relationship with their patients. At the beginning of the session, the therapist tries to build a relationship with the patient so they can trust them more. Still, the relationship between them is professional only.
Once a patient's belief system is established, they proceed to the next step in their session, which is 'listening.' Therapists calmly listen to everything their patients say. They don't even interrupt when they're speaking.
The final stage is therapy and counseling. After listening to and observing everything about them, they recommend treatment to their patients. They also teach the patient the value of empathy, which is especially important for narcissists.
4.3.2. Which is the Most Common Therapy Used in Narcissism Treatment?
Schema Therapy is the one that is used in narcissism. According to Healthline, it is a newer therapy that combines CBT (cognitive behavior therapy), psychoanalysis, attachment patterns, and emotion-centered therapy.
This therapy helps people replace tenacious behavior or feelings with healthier ones. At the present moment, schema therapy is mostly used. It is used when other therapies don't work.
4.4. Yoga
To have a balanced and healthy life, yoga is important. Yoga keeps a person physically and mentally fit. Practicing yoga every day will give you the strength to fight your problems.
Many therapists have also suggested practicing yoga. You can practice many yoga asanas, but meditation will always remain the priority. For narcissists, meditation is really important because it will keep their minds calm and composed. You may have noticed that people with narcissistic tendencies have inflated ego issues. Nothing is better than yoga to deal with them.
4.4.1. Yoga Asanas for Narcissists to Try
i) Balasana
Balasana is a child's pose in which you have to sit like a child and bend forward. This yoga posture is recommended because it helps release all the tension in the chest. Once all your tensions are released, you'll feel relaxed.
Anger issues are very common in narcissism, and to cope with them, narcissists should practice 'balasana' daily.
ii) Savasana
Savasana is one of the best narcissistic treatments that people with narcissistic behavior should do. It is also known as the corpse pose or mritasana. Practicing Savasana will give you relief from physical and mental stress.
One of the major issues in narcissism is ego; to deal with it, you must practice savasana. Did you know that savasana is known as the "death of the ego"? This is because your body and mind, while performing this pose, will connect to a place where the ego does not exist. It will transport you to a spiritual realm with only peace and humanity.
iii) Setu Bandhasana
Setu Bandhasana, or Bridge Pose, is a back-bending, chest-opening yoga pose that helps people deal with mental issues. We all suffer from some mental illness these days; you can find relief by practicing this.
Narcissists must practice this yoga pose as narcissism can turn into a mental health disorder. So, yoga is one of the best solutions that will prove life-changing for all narcissists.
4.5. Develop Empathetic Responses
Self-compassion is wonderful, but failing to understand someone else's emotions or feelings is even worse. Because of their lack of empathy for others, narcissists tend to arouse strong negative emotions. It is one of the most powerful narcissistic tendencies, so people try to avoid narcissists. Nobody wants to spend time with people who have no compassion for others.
People who exhibit narcissistic behavior are loners because no one wants to talk to them. Their presence can make others uncomfortable due to their self-obsession. Instead of apologizing, such people hurt other people's feelings. Narcissists always expect others to apologize, which is why they have broken relationships.
To get rid of narcissistic tendencies, empathizing is a must. And to develop this skill, you need to work on it strongly. You should talk with more new people and try to socialize. Narcissists should respect others' feelings, too, as it will help them build empathy. Once you learn to empathize with others, your relationships with everyone will improve.
4.6. Practice Gratitude
Practicing gratitude is one of the important behaviors that people with narcissism should follow. They are self-centered people who believe that showing gratitude toward others is shameful and makes them inferior. But they are completely wrong.
Because gratitude is necessary for the well-being of an individual. Expressing gratitude is a kind of humanity, but most narcissists think it's humility. It is one of the behaviors that will help narcissistic people cope with their ego clashes and anger issues.
Gratitude is a state of self-satisfaction that enhances a positive attitude in a person. Narcissistic people have such a negative impact on their lives that they require a lot of positivity. Developing a sense of gratitude will help you overcome narcissistic tendencies and live a better life because gratitude makes life full of positivity in all areas.
4.7. Psychiatrists
Seeking the help of a psychiatrist to get rid of a narcissistic life should be the last option because it requires the use of medication, which should be used only as a last resort in mental health disorders. Many people believe that psychiatry and clinical psychology are the same but they are not.
Psychiatrists are the ones who diagnose mental health disorders and prescribe medicines accordingly. They are called medical doctors, and you should consider them only when nothing helps you, even during therapy sessions. Psychiatrists are only suggested when people are suffering from very serious mental issues.
According to psychcentral.com, there is no particular medication for narcissists, but some medicines are available to relieve them. Only prescription medicines should be taken because mental illness is a serious issue. Medication can surely help but also cause side effects. So, be aware of it and try to seek therapy in the initial stage.
5. FAQs
5.1. What are the Factors Responsible for Narcissism?
Narcissism is not hereditary. It develops slowly in an individual, and no specific reason will justify it. Many factors are responsible for a person becoming a narcissist.
i) Childhood Trauma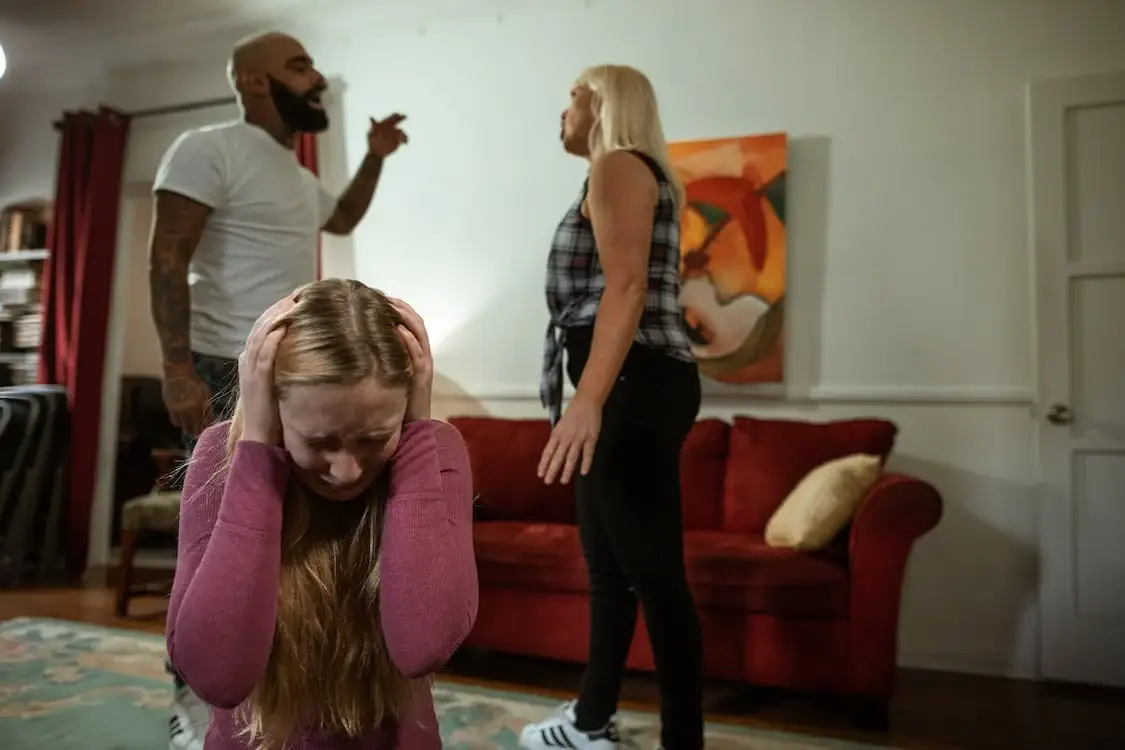 Childhood traumas are extremely dangerous and frightening. It refers to a life-threatening situation that a child faces in their childhood. These traumas occur in a child's mind and follow them into adulthood. This may be one of the reasons why some people are narcissists.
These traumas are responsible for causing mental health issues and need to be cured at the proper time. If not, it becomes a serious issue during adulthood. Every child needs to be protected from such horrible experiences, and it can be done with the love, support, and affection of their parents and loved ones.
ii) Family Environment
The next crucial element is the family environment. If the family environment is positive, it will influence positivity. However, if the family environment is negative, it will affect any individual severely, and they will lose control of their mental health.
If a child has spent their childhood witnessing their parents fighting or committing domestic violence, they will have low self-esteem. There is also a chance that the child will stop responding normally and become a narcissist due to the violence.
iii) Loneliness
You have to admit that loneliness is extremely dangerous in this world. It is one of the worst feelings that can kill a person on the inside. When you accept living alone, all of your emotions are killed or vanish. You become someone no one wants to have around and begin exhibiting narcissistic behavior.
Loneliness causes narcissistic people to lose empathy for others. They develop into hard-core, self-centered, and egoistic individuals. Loneliness is a major cause of mental health disorders and can lead to depression, anxiety, stress, sleep problems, and other symptoms.
5.2. What is a Covert Narcissist?
It is a term used to describe a person with the symptoms of a narcissistic personality disorder who does not display them in public. They try to conceal their actions. Covert narcissism is a mental health disorder that is more dangerous than overt narcissistic personality disorder because the symptoms are hidden. People with covert narcissism are mostly hypocrites and liars.
5.2.1. How to Identify Covert Narcissists?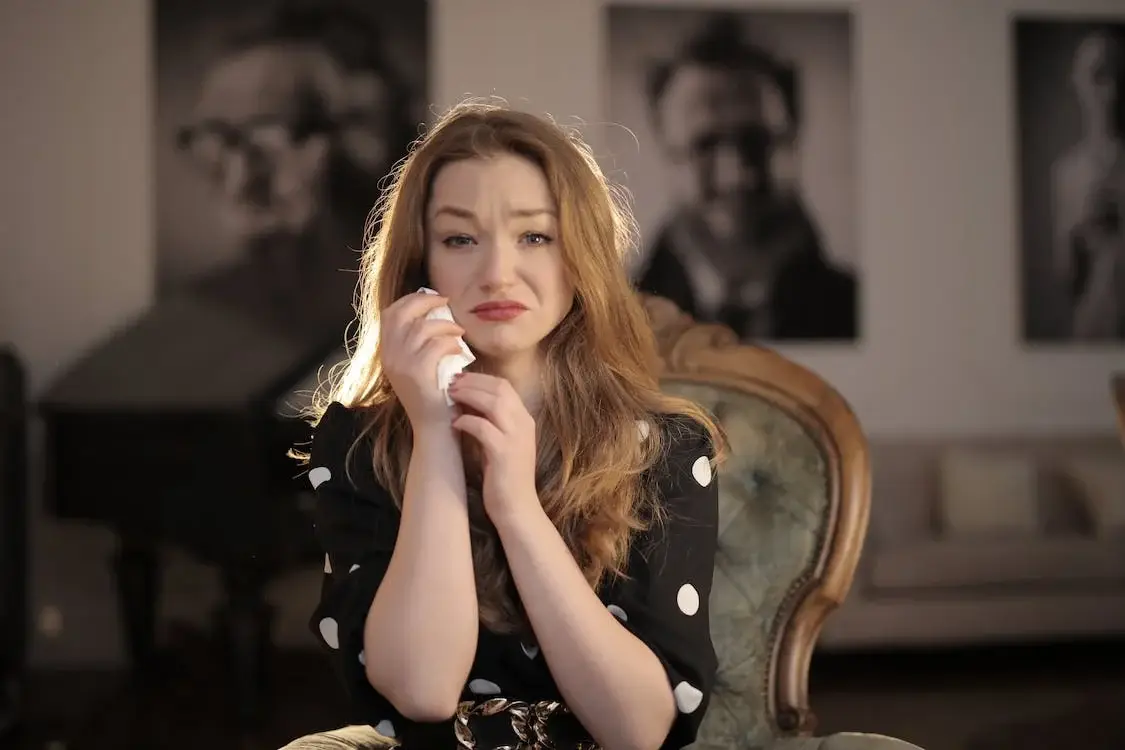 i) Highly Sensitive
People with covert narcissism are extremely sensitive to criticism. They are insecure about other people's criticism or judgments, which causes them to feel embarrassed or ashamed. Overall, criticism causes them to experience intense emotions that worsen their feelings about themselves.
ii) Grandiosity
It is a term in which people try to show themselves as unique and different from others. People suffering from grandiose fantasies exaggerate their talents or achievements unrealistically. It is common in bipolar disorder, but it can also be found in covert narcissism.
iii) Shyness
Shyness is common in covert narcissists, but it is a ploy because they are experts at concealing their true emotions or intentions. They try to be quiet or introverted, but they are insecure or dissatisfied with something in reality. Covert narcissists may appear to be highly introverted, but they have a darker side to their introversion, which is not good.
But keep in mind that not all introverts are victims of covert narcissism.
iv) Super Angry
People with narcissistic issues are vulnerable to becoming angry for no apparent reason. It is a common emotion among covert narcissists. Because covert narcissists are highly sensitive, they get mad easily but don't show it. Not expressing anger can lead to serious mental health problems such as stress, hypertension, overthinking, and anxiety.
v) Jealous
Jealousy is common in covert narcissists because they can't accept someone else's accomplishments or success. These people's only goal is to be noticed by others, which is impossible to achieve without doing anything. Many narcissists are aimless because of their jealousy. They become distracted by the accomplishments of others and lose sight of their own goals. They are unable to set their own life goals.
5.3. Can a Narcissist Commit to a Romantic Association?
People with a narcissistic personality disorder do not have empathy, but some exceptions exist. They do not respect boundaries in their relationships.
Commitment to narcissistic people is difficult for various reasons, including ego clashes, a lack of empathy, etc. The bond with them will not be as smooth as normal couples. Narcissists are typically afraid of long-term relationships for no obvious reason, but everyone has different takes on relationships, and they are all valid.
In normal circumstances, if we have experienced something very painful, we don't want to experience it again. Past experiences are the most horrible nightmares for everyone. Narcissists can be dealing with atrocious childhood trauma, impacting their relationships.
Self-obsessed people want a sense of entitlement or superiority in a relationship, which means they want to control their partners. This reason justifies the statement that it's not easy to stay in a relationship with such people.
5.4. Does Narcissism have Some Benefits?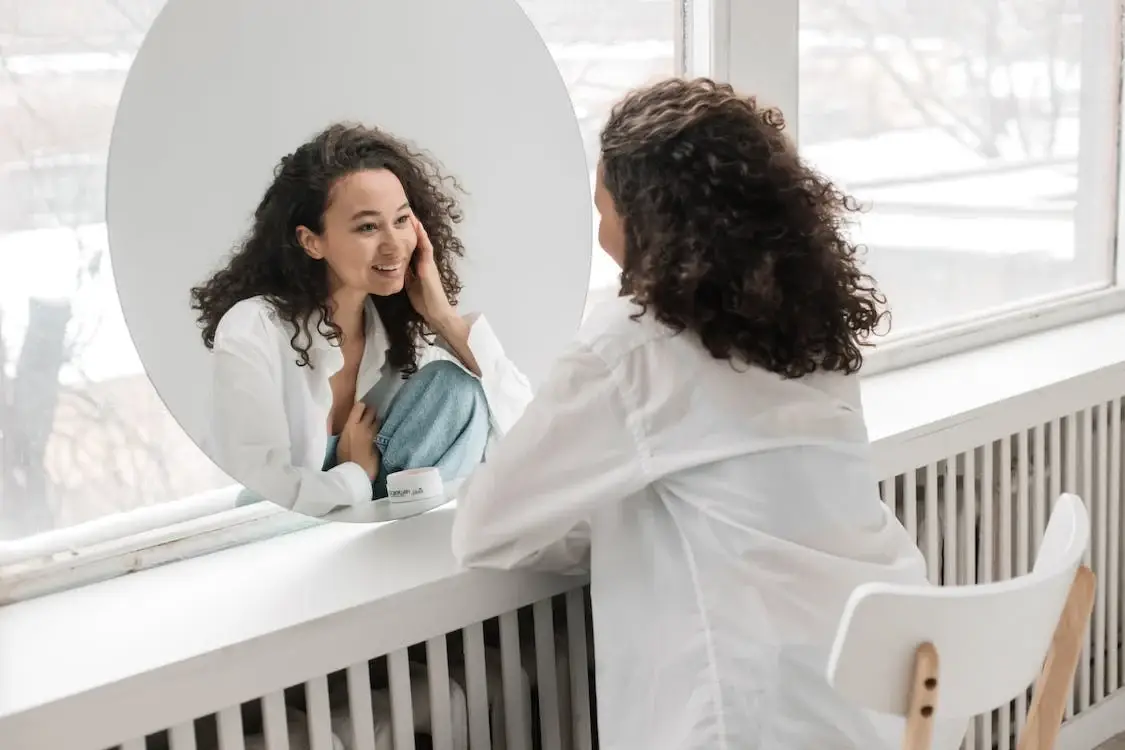 Narcissism can be useful too. Some of the advantages of being a narcissist are mentioned below:
i) Less Stress
Narcissists have high self-esteem and thus experience less stress. Other people's opinions are also unimportant to them. They are satisfied with what they are doing; they do not care about society or anything else. It can sometimes be beneficial to one's mental health.
ii) Self-love
Nowadays, we all want validation or love from others. We form expectations from others, and when those expectations are violated, it hurts a lot. But it does not apply to narcissists because they don't need anyone to love them. They are sufficient to take care of themselves, whether it is physical or mental care.
iii) Success
Instead of being jealous or criticizing others, narcissists should channel their enthusiasm into achieving their goals. Because of their high self-confidence, charismatic attitude, and, most importantly, willingness, they have a high chance of success. Nothing can stop narcissists from achieving their goals. All they need to do is concentrate on the right thing.
5.5. Is it Hard to Control Narcissism?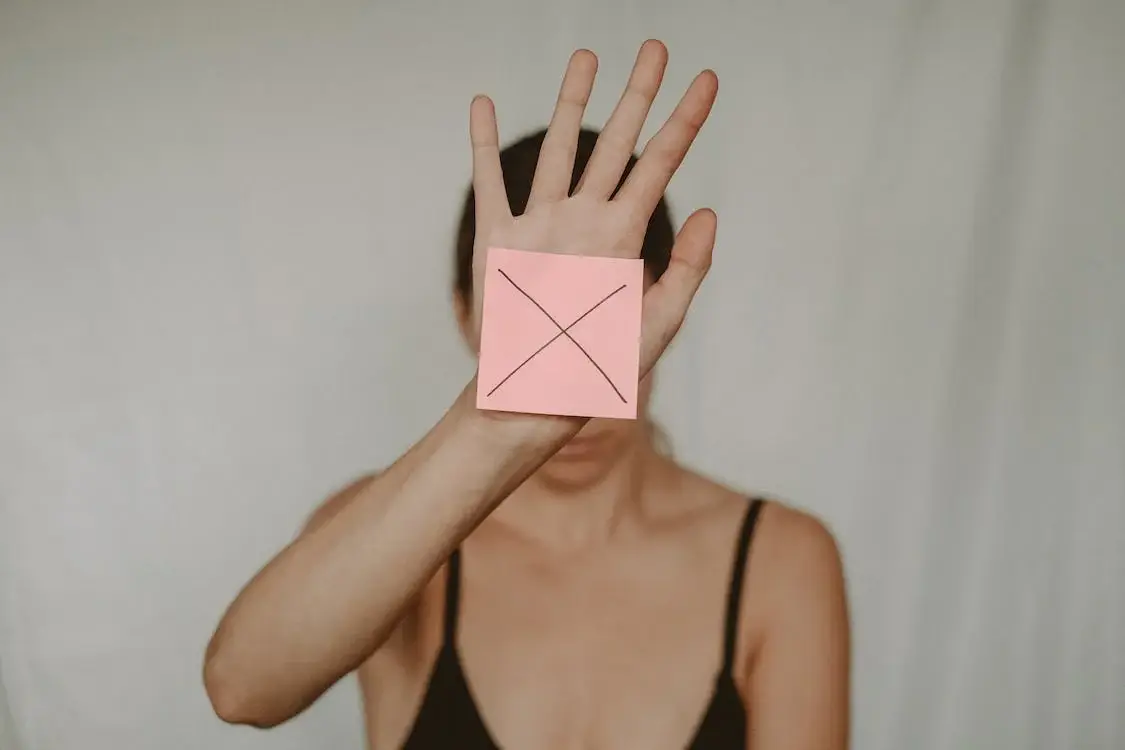 The answer is no because it can be controlled, but you can't change something in you immediately. It will take time, but things will change. Narcissism is a severe lack of empathy. Changing it is not hard, though not easy either. It depends on the person and the state of their mental health.
If they notice it initially, they can easily get rid of it. But it won't be easy for them if they have had a narcissistic personality disorder for a long time.
All you need to do is to work on yourself, analyze your behavior or attitudes, try to take others' opinions, and, most importantly, seek counseling. I hope now you understand how to stop being a narcissist.