As an affiliate-driven website, Icy Tales earns from qualifying purchases.
Stumbled across this article. Surely, you might have found it intriguing. Interested in knowing what could be the things that can make you happy again? That means it's time for revision. Here are some suggestions for resolving "how to be happy again?" and getting some new insights on things you may already know.
First, if you are searching for an answer to this question, you've made up your mind to overcome the things that are stopping you from being happy. It's not easy to decide to fight with yourself to let your light shine.
You want to overpower your drawbacks and bring the new, improved you to the front. Be prepared for a fight and challenging elements full of roadblocks to stop you. Nevertheless, don't stop and find your way through them. You will find in this article all the actions and changes you need to bring to attain a happy state and know "how to be happy again?"
Focus all your energy on redirecting it towards adapting the below 12 tips and get the immediate help they provide to nurture your being.
1. Harbor a Purpose
The basic thing to divert a person is a goal and a purpose. Your first step in resolving the question, "how to be happy again?".
You usually keep feeling down, like there's no point in doing anything. Seems like nothing you do makes sense because you are walking down a path with no destination or motto to drive you.
A vehicle can only be used to travel when it has fuel in it. Fuel is the energy source that powers the vehicle. What gives us power? What makes you get up in the morning? Billion people in the world get up for their purpose. The fuel that charges up their body to get up the next day is the purpose.
Making a difference in life is all about having a purpose. The purpose is a positive desire a person harbors to achieve success or the desired status. You have a purpose and drive towards it with all your might. And your willingness to fight will let you accomplish what you desire.
Do you have a purpose for pursuing happiness? You should rather have a purpose to do something. It makes you want to do anything from physical to mental activity to bring a difference in your life.
The famous book "The Alchemist" by Paulo Coelho describes how great things can be achieved with purpose. Purpose not just fulfills your desire but makes you walk the path. Rather than being stuck in one place, moving on while doing something makes more sense.
Although you don't know what the journey might bring you. Find your hidden purpose, and you might find how to be happy again. But that is what life is all about. You achieve the real you, and your inner purpose motivates you through hard times and difficult situations.
2. Give Others/ Help Others
A helping attitude is rewarding in ways you might not understand now. But helping others gives you a sense of serving. Being there in their times of need can make you feel deeply relieved.
Being needed by others can take your little thoughts and emotions away like the wind. You can give a lot of things to others. It always isn't about giving materials. And the world needs more than materials. People possess a need deeper than materialistic things can give.
But how to guess what people need? People want simple things like a smile, respect, some kind words, appreciation, and some effort for their happiness boost.
Why is it important to look after people's happiness or the things they need? The answer is as simple as knowing people need simple things from you. Granting things to others brings you immense joy. Seeing others happy gives you a happiness boost. People living for themselves can never pursue happiness because happiness means getting happiness through others' happiness.
Selfless giving brings an invaluable measure of happiness. You can't possess a soothing calmness if you intend to take things from others. The basic thing that one person can give to someone is their ears. Hold on! Ears as in listening to someone.
People have a lot to say. Just one set of ears like yours can make a huge difference to letting them unload everything they keep inside.
"The Selfish Giant" by Oscar Wilde shows that saving oneself from unlovable life is important. Giving to others makes you love them, which in return redeems you. Try soothing others' unhappiness, and you might get to know 'how to be happy again?'
3. Love & Companionship
You feel like you have lost it all. Lost everything that means life to you. At those times, the intent to separate or isolate yourself from everything becomes strong and addictive.
Being alone makes you more lonely than someone else can make you. Being alone becomes your defense mechanism to separate you from the whole world. However, it, in return, makes you clip off all your ties to the living world and go into an awake hibernation.
Only one thing can stop you, and that's you! You can bring yourself back from that state. Once you convince yourself to bring yourself back, you first bring some love and companionship back into your life. Love yourself enough to stop feeling unhappy.
Do that, be in the present moment, and don't relapse. Don't put up walls to block the positivity. Talk about all that affects you with your companion, and they might help you sort it out. However, some may not be ready to go full-out.
A small pet can be a great choice of companionship. Some love and companionship from them can bring your well-being and mental health to stable grounds. Love yourself to know 'how to be happy again?'
4. Life Satisfaction from Basic Needs
A person can lead a healthy life and find happiness by supplementing basic needs. Wishes and Choices make a person desire more than they need. The wish to achieve more possessed by human beings is the basic root of all their suffering.
All a person needs is the five basic elements of survival to live a fulfilling life. Being content in less can clip off many of your burdens. Burden ripping can mend off your negative emotions that mostly stem from this reason. However, the constant need to want more tips the coming trouble.
Maslow's Hierarchy of Needs states that people need a few basic things. Other things are just part of external growth. You add the items of attention and status to your inner growth that indirectly give rise to feeling unhappy if not achieved.
Life satisfaction should stem from inner and personal growth. Exercise a new hobby or join a support group that will lead you to ensure lasting happiness than being a material junkie.
True happiness lies in real things. Understanding this can lead you towards your question of "how to be happy again?".
5. Stay Healthy
You have a vast collection of luxury items, people that serve you delicious delicacies at one click, and all the riches in the world. Still want more? That is all okay till you can get happiness from it.
Materials give you little joy. You can enjoy it till it gets old or ordinary in your eyes. Maybe then you can get new things. What if, at some point, you won't be able to enjoy all that you have?
Everything you have can give you great pleasure and happier life. But what if you are in no condition to enjoy it? Does that make sense? You need an active body to enjoy it. Many don't have riches to tempt them, but they can make efforts for their health. At least not for others but themselves.
Consider how a healthy but unhappy man loses the possibility to enjoy all that life has to give them. Some are dealing with mental health and possess vulnerabilities that make them careless towards their health, intentionally or unintentionally.
Finding happiness starts with you, your body, and your soul. "The Circadian Code" by Satchin Panda can be the key step to taking control and staying healthy by more means than you can count. Meditating regularly, regular exercising, a healthy diet, and getting enough sleep are some basics that you can start from.
Stay healthy and look for yourself if you figure out the answer to "how to be happy again?"
6. Accept Yourself
People usually confuse themselves in terms of acceptance and grief. You grieve because of the loss of someone who has no part in accepting yourself. You grieve because you know that the person won't come back. The acceptance of this part is already done. All that remains is to deal with the emotions left behind.
Acceptance means to grasp something in your mind that you can't change. There's no alternative or going back at that point. You only have to accept and move on to walk the path with changed outcomes.
Here too, you might get confused about what accepting yourself means. For example, sitting idle is not accepting of losing a job. But you can change the situation by making all the necessary efforts to find another job. However, you choose not to find any job and don't intend to change anything about it. The acceptance part plays a role here. Now, you need to accept that you are an irresponsible person and a lazy cow. A person who has shed all the responsibility and wants to do nothing. That's an outcome you can change.
Acceptance of oneself comes when you have done all the changes you can do to yourself. Once you do that, all your negative emotions and anxious thoughts might disappear, leaving you willing to take a step towards the new you.
Accept and love all your flaws to find "how to be happy again?".
7. Cultivate Curiosity
Curiosity is a passionate trait that will help you deal with spending time. Curiosity keeps your mind engaged in something or other. A curious mind is never an idle spot for anything to meddle in.
You can control your mental health by being curious. It's a great alternative to having stimulating conversations with someone. It keeps your well-being in check though you might be slipping at some parts.
You can keep away your depressing thoughts with a curious mind. Spend time doing something that hooks your mind on your own or with close ones. Indulging in various activities, be it virtual, physical, or verbal, can be highly effective in finding happiness and satisfaction.
The focus factor of curiosity is that it's thriving. The thriving characteristic relieves stress and enhances mood – an attribute that supercharges your personal growth. If you are curious, you will constantly be thirsty for knowledge in your interesting aspect.
It's difficult to pull yourself from experiencing depression and its varied symptoms. Regardless, you owe it to yourself to at least try once. A free guide is available to direct you on your path at your pace on your terms.
Check out the book by Dani. S. Bassett and Perry Zun's "Curious Mind: The power of Connection." It encourages you to cultivate your mind at its strength, ultimately striving to feel happier. Connect yourself with curiosity and learn "how to be happy again?".
8. Shed Your Comfort Zone
The Comfort zone is to be in a familiar and easy feeling section. You consider a comfort zone when you deal with people. People interfering in your personal space can cause you to hold on to your comfort zone.
The issues with giving up comfort zone mostly arise for introverts. Extroverts are free beings experimenting with their comfort zone. However, introverts also need to shed their comfort zone.
Learning all the new things and taking a step ahead in life all come at the door of your comfort zone. There's no way around it without crossing it. You may even find loopholes to go around it. The learning experience might not be effective for you.
Overall happiness can be attained at the threshold of your comfort zone. Please take off the cloak of your comfort zone and be open to performing whatever it takes. Your comfort zone will be keeping you from the exhilarating experiences of life.
People dealing with mental illness might have a huge task at their hand to deal with. Life coaching sessions are your best bet at those times. Engaging in social media activities can be a baby step on this focus front.
"Out of your comfort zone" by Emma Mardlin can be a great choice to work on your happiness and figure out "how to be happy again?"
9. Attitude to Gratitude
Growing up, we become habitual to many things in life. You live a happy life with all things in your favor. As a result, it makes us immune to getting things done for free, indirectly turning it into an ungrateful act.
Each person leads a different life. The things you get so easily are probably difficult for the other person to attain. As a child, you are taught to be thankful for everything you get from others. Close friends and family members should also be shown gratitude for the things they do, not just strangers.
Gratitude should be your basic behavior. It protects you from being unappreciative and heedless. Start practicing gratitude with those who do chores for you selflessly and everyone.
Some moments of gratitude make a person feel happy to no bounds. You make someone smile and that smile, in return, brings you a smile.
Push off all your hitch moments, show gratitude, earn some points, and you may reach the answer "how to be happy again?".
10. Learn to Predict Happiness Accurately
We generally make a lot of scenarios in our minds of different happenings to lose the present to the future only to feel unhappy at the end.
A human tendency to predict the future and plan all based on that is a bad habit. A habit that is not taught in schools. You tend to predict the future or outcomes. Well, it's simple to grasp that life does not turn according to our plans, wishes, and wants.
Assuming that certain things might be favorable for you, which later turn out to be unlikeable, can be a big discomfort. It happens from little to major things. However, human tendencies can't be changed. You can't stop predicting what you may like or won't. But what you can do is predict more accurately.
This simple scenario gives the impression that experiences teach you a lot. Stop putting too many hopes in your predictions. After several wrong predictions, you might get a few successful ones eventually. That's why life's journey is said to be a life coach.
Life teaches you a new thing from every mistake that you make. Learn and do better, make beautiful mistakes, and keep learning in due course to know "how to be happy again?".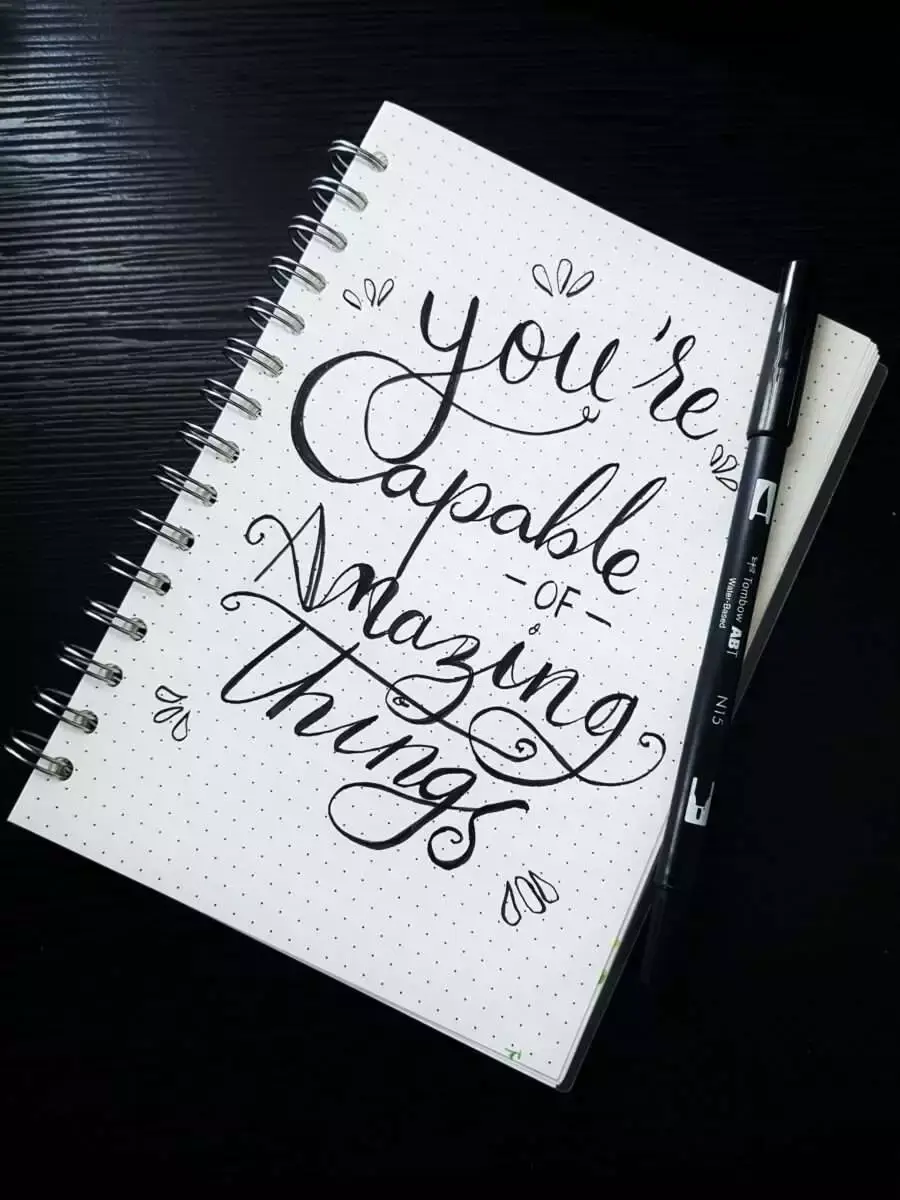 11. Boost Self-Esteem
Every person in this world is unhappy at some point in life. The reason behind it can be countless things. Each person has to deal with mental health issues in this ever-evolving world. Sustaining mental well-being is essential now.
The 'intent' is the first step to doing it. If you fail at something, it's obvious to feel sad. We have heard for many years that failure is the stepping stone to success. Just the difficult part is to motivate yourself to believe it.
Many people are stuck at something and unhappy because of guilt and grief. In such situations, self-loathing and degrading yourself is at par. Regardless, reflecting on the 5 questions below can help:
Did you intend to do it?
Do you like hurting someone?
Were you okay with hurting them?
Do you want to change it?
Are you willing to do anything to change it?
If all the answers to your question are no for the first three and yes for the last two, you don't need to hold yourself responsible for what happened. Rather, work out some plans to alter the scenario. Treat yourself with compassion and have a positive impact on your life. Direct other emotions within you except guilt and grief. You are not responsible for things to play out.
Look at the "Self Confidence Workbook" by Mark Phillins, which will guide you through certain tactics and building blocks for self-growth – one of the most important factors in knowing "how to be happy again?".
12. Allow Yourself Time to Feel
Emotions are a rich power source. Its power affects not just your being, happiness, or mood but everything around you. You feel worse; your emotions might indirectly be transferred to another being. Because of the connection, you hold with that person.
To avoid causing discomfort to others, we tend to suppress our emotions or divert them toward other means of suppressing them. The general characteristic behavior of a person underplays in this manner while dealing with negative emotions.
People overplay happiness or positive emotions, whereas negative emotions are underplayed too hard. It's a fine line that can be overlooked. If you are sad or grieving, you focus on suppressing it so that your mood doesn't appear predictable. Remember, while feeling sad, you should separate dwelling on it and victimizing yourself.
But why suppress it? When you get a wound, do you treat or ignore it? Experiencing negative emotions is like getting a wound you need to let heal. If you don't treat your wound, it might get infected and become more painful and uncontrollable. Negative emotions react in the same manner. Take some precautionary baby steps to avoid it.
Allow yourself some space. Focus on experiencing and expressing your emotions. Unrestrict your mood, and look at how it plays out soon.
Spend time with yourself, reflect on your emotions and yourself, and you might not have to ask again, "how to be happy again?".
If you observe that, you might be too unstable to do it independently. Certain support groups and websites can help you peacefully attain your happiness. Check out how the Live Love Laugh and its helping services help you to grasp "how to be happy again?".
Final thoughts
Hope this article on "how to be happy again?" covers all your doubts. Personal growth doesn't happen in a day, just like Rome wasn't built in a day. It's a continuous process of effort and dedication for oneself.
Lastly, don't be too focused on being happy. Happiness finds you on its own. Your focal point should be overcoming your setbacks and enriching yourself in nature. Drive your life into good deeds, sleep, and the best journey. Further, the future plays a tune of surprising essence.
Enjoy and align in the best possible manner to suit your best interest!
If you are looking for tips to protect or maintain a relationship with successful grounds, this article can help you!