Coffee will be the closest thing I can think of to defining love. Love smells like coffee, tastes like coffee, and feels like coffee. Alright, perhaps not, but it comes close. Coffee is powerful, and a good cup of coffee can liven your day. Now, it's up to you whether you want a robust cup of coffee to get your day started, relax and have a cold cup on a warm day, or delight yourself with some desserts on a cheat day. The possibilities are limitless!
Despite being quite popular, many people avoid coffee because it might taste bitter. The solution to this problem is cold brew coffee. This simple homemade coffee will make you fall in love with coffee due to its delicious, smooth, and practically unbitter properties.
Making cold brew coffee is not difficult, and this article will guide you to learn everything there is to know about cold brew and how to make cold brew coffee.
1. What Is Cold Brew Coffee
Before discussing how to make cold brew coffee, let's clarify what cold-brew coffee is. Simply said, cold brew coffee is coffee brewed with cold or room temperature water rather than boiling water. Although the method requires steeping coffee for 12 to 24 hours, which is painfully long, the result is worth the wait. After the coffee has finished steeping, the grounds are filtered out and refrigerated before being served straight up, over ice, or diluted with water.
2. Cold Brew Coffee's Origin
The 1600s in Japan are the earliest period when cold brew coffee is first mentioned in writing. Due to the beverage's widespread use in Kyoto, this particular variety of coffee acquired its name. In Japan, cold-brewing tea was already common. Tea leaves were drenched in cold river water and then allowed to steep. The Dutch traders, who would have used cold brew coffee to produce coffee that could be transported on their ships, are said to have taught the Japanese about it.
Kyoto-style of cold brewing has evolved incredibly throughout the years. The way coffee is prepared shifted; now, coffee is brewed drop by drop rather than soaking the grinds for hours. The method of preparing Kyoto-style drip coffee is praised as one of the most creative in the business.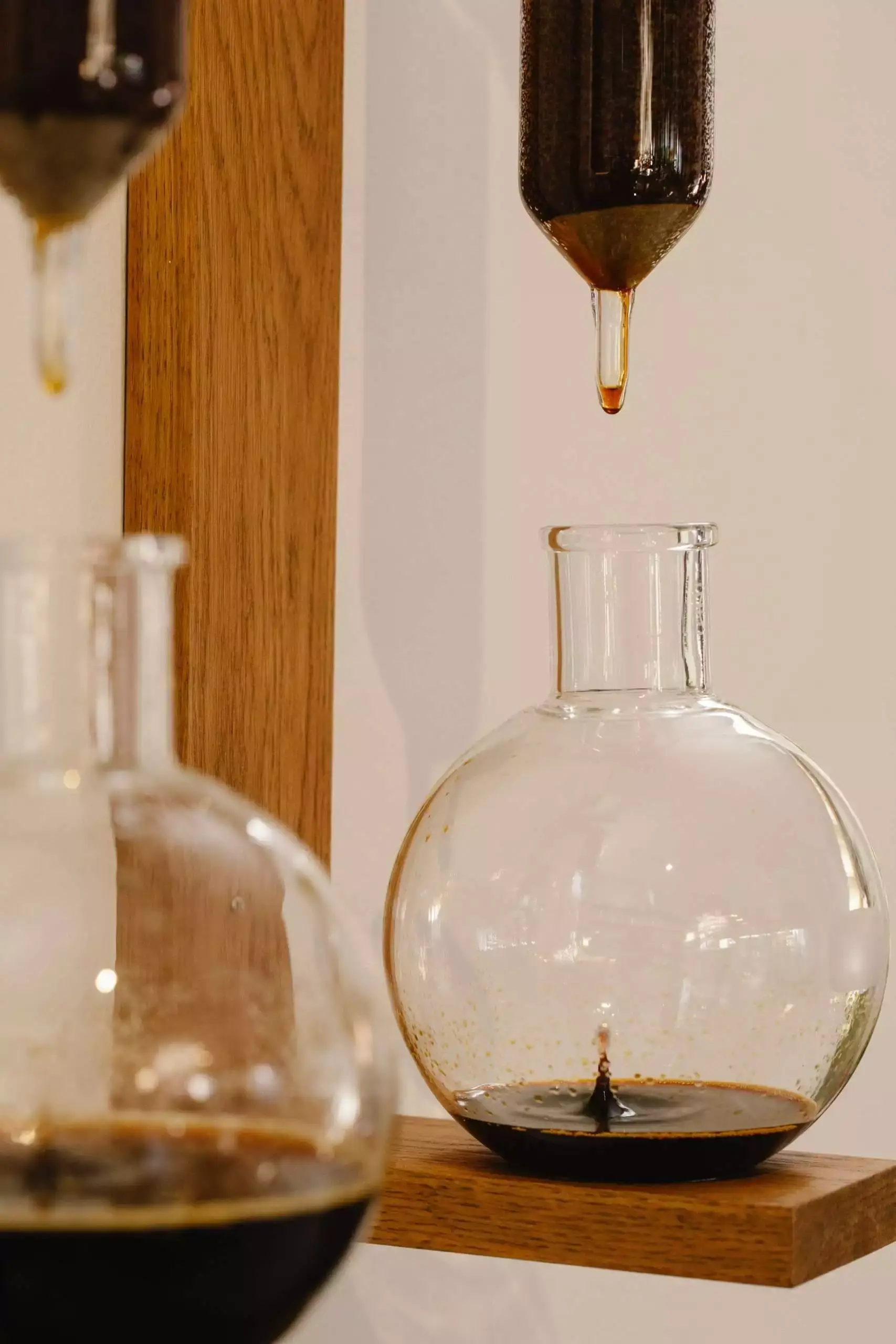 Cold-brewed coffee has made its way globally and has become more and more well-liked.
Following the adoption of cold brew by major coffee companies like Starbucks, which made it more widely available to consumers, cold brew coffee's popularity exploded. Now that most of us know how to make cold brew coffee, we frequently get to enjoy it whenever we wish to.
3. Benefits of Cold Brew Coffee
Learning why one should drink cold brew coffee is just as vital as knowing how to make cold brew coffee.
3.1. Long Shelf Life
One of this beverage's best things is its shelf life. Compared to hot coffee, cold brew lasts longer.
3.2. Cold Brew Coffee Improves Concentration
You feel more energized and concentrated because cold brew coffee has a little higher caffeine level.
3.3. A Lower Level of Acidity
Due to its low acidity, most people like to know how to make cold brew coffee. Cold-brew coffee is far less acidic in comparison to hot coffee. Compared to the cold brew steeping procedure, the heating process releases more oils from the coffee beans, resulting in a higher level of acidity.
3.4. Antioxidants in Cold Brew Coffee
Coffee beans are rich in antioxidants, which your body requires to function properly. Antioxidants found in coffee help assist bodily inflammation. Due to their capacity to combat free radicals in the body, antioxidants can lower the risk of several serious health issues, such as heart conditions, arthritis, and other illnesses.
3.5. Cold Brew Coffee Is Better on the Stomach
For people with delicate stomachs, cold brew coffee is more pleasant. Compared to coffee brewed at exceptionally high temperatures, cold brew coffee is less acidic and harsh since the acidity in the coffee grinds is drawn out by the heat, producing a bitter beverage. Naturally, a smoother cup of coffee results from preparing cold brew coffee.
3.6. Sweeter Than Piping Hot Coffee
Due to its lower acidity, cold brew coffee naturally tastes sweeter than hot brew coffee. By using less sugar and cream to enhance the flavor of the coffee, consumers will drink fewer calories.
3.7. Easy To Make
We all know how to make cold brew coffee because of its popularity. The procedure is fairly easy.
4. Drawbacks to Cold Brew Coffee
4.1. Is Time Consuming to Brew
A cold brew requires a long time to prepare. It takes 12 to 24 hours to produce cold brew coffee. This implies that you need to prepare for this brew a day beforehand. You must have at least 12 hours before you intend to have your cold brew coffee.
4.2. Costs More than Iced Coffee
In general, iced coffee is less expensive than cold brew coffee. Cafes typically charge extra for cold brew coffees since making this coffee requires more effort.
4.3. Demands Patience
It takes a lot to make cold brew coffee. We must pay attention to exact ratios, have proper and clean equipment ready, and then wait for the coffee to brew overnight to enjoy it the following day. The procedure is laborious and demands a great deal of patience from the maker. Not everyone finds it enjoyable.
5. Cold Brewed Coffee Vs. Hot Brewed Coffee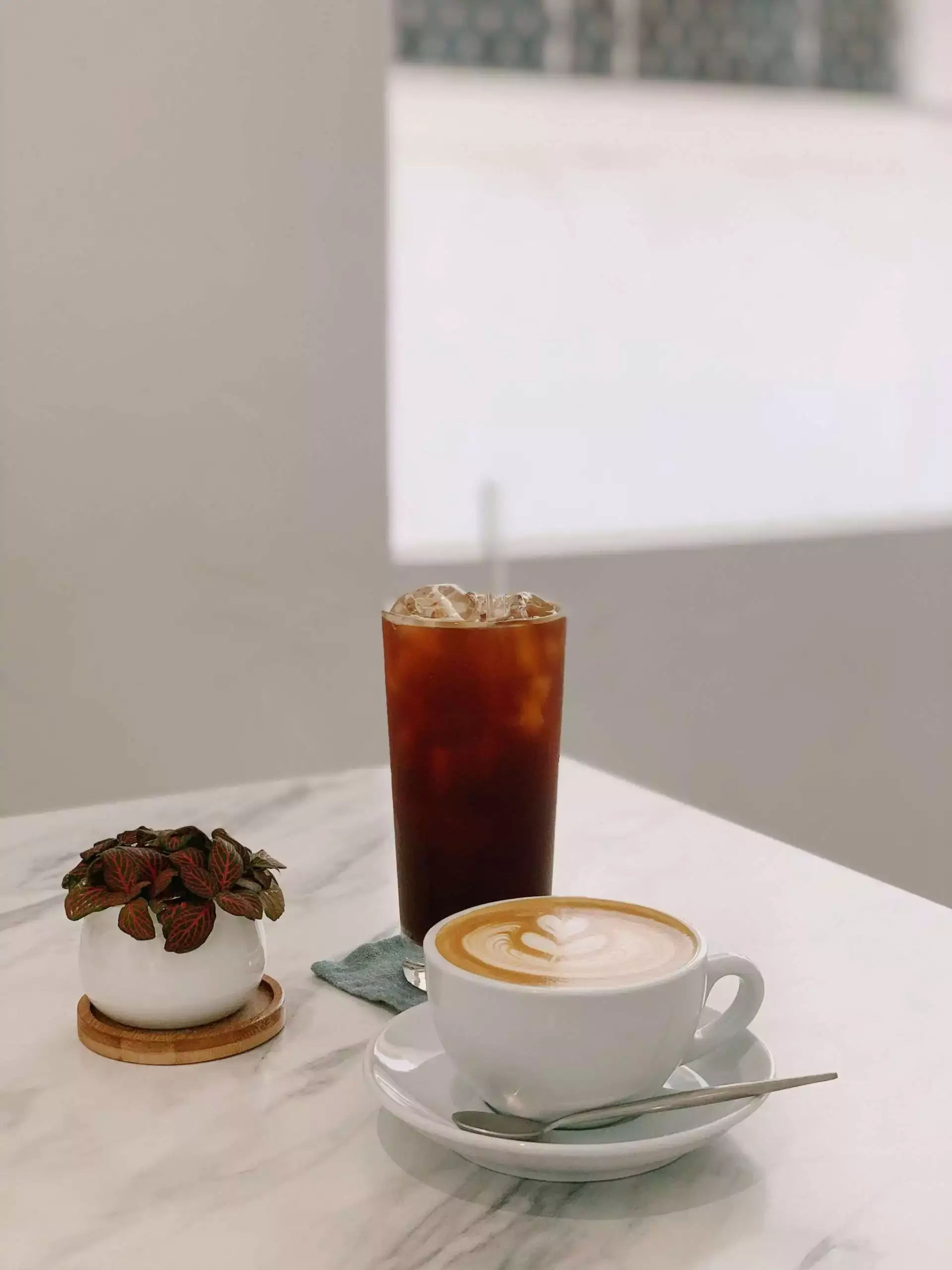 5.1. Preparation Technique
The preparation technique is the first distinction between cold and hot brew coffee. As the name implies, hot-brewed coffee is made using hot water, whereas cold-brewed coffee is made with either cold or room-temperature water.
5.2. Duration of Preparation
While the heat used to produce hot brewed coffee allows the flavors to be extracted more quickly, cold brewed coffee requires more time to prepare.
5.3. Cold Brew Is More Adaptable
Even though hot coffee is wonderful, you can don't do many things with it. This is when cold brew comes in handy. It's a fantastic alternative for someone who enjoys trying new things and would like a more adaptable element.
Unlike hot brew coffee, which can only be prepared into a few different beverages, cold brew coffee offers much more. Cold brewing results in a concentrate that may be combined with various ingredients to prepare many things. Iced coffee, hot coffee, cocktails, and desserts are just a few of the things that may be made using cold brew coffee.
5.4. Longer-lasting Aromatic Oils
The wonderful scents of freshly made hot coffee are absent from cold brew. The fragrant coffee oils, when heated, may evaporate fast. However, because the oils remain cold during brewing, they will not evaporate faster.
5.5. Less Acidity
Compared to hot-brewed coffee, cold brewed coffee is significantly less acidic. Water dissolves and draws stuff out of coffee grinds during extraction. As various temperatures extract different levels at different paces, the extraction level varies.
In really hot water, the flavors of the coffee turn into exceedingly bitter ones. But cold brewing works differently. Due to the long steeping process, the aroma extraction is slowed down by the cold water. Additionally, the procedure alters what is extracted and how much is extracted. The elements that make hot coffee bitter are not removed during this procedure.
5.6. Lessen Bitterness
As already noted, the temperature significantly impacts how well the acidity and flavor of the coffee are balanced. The sense of bitterness is different between cold and hot brewed coffee for the same reason.
5.7. Different Coffee Flavors
With cold water, both oxidation and degradation proceed considerably more gradually. Less acidity and bitterness will result as a result. It also means that there are some significant taste variations.
A hot cup of freshly brewed coffee has a well-balanced flavor, a pleasant scent, a little sweetness, a bright acidity, and a tinge of lower bitter undertones. A cold brew coffee, on the other hand, has a flavor that is smooth and rich in sweetness, with just a trace of acidity and bitterness.
6. Is Cold Brew Coffee More Intense Than Hot Coffee?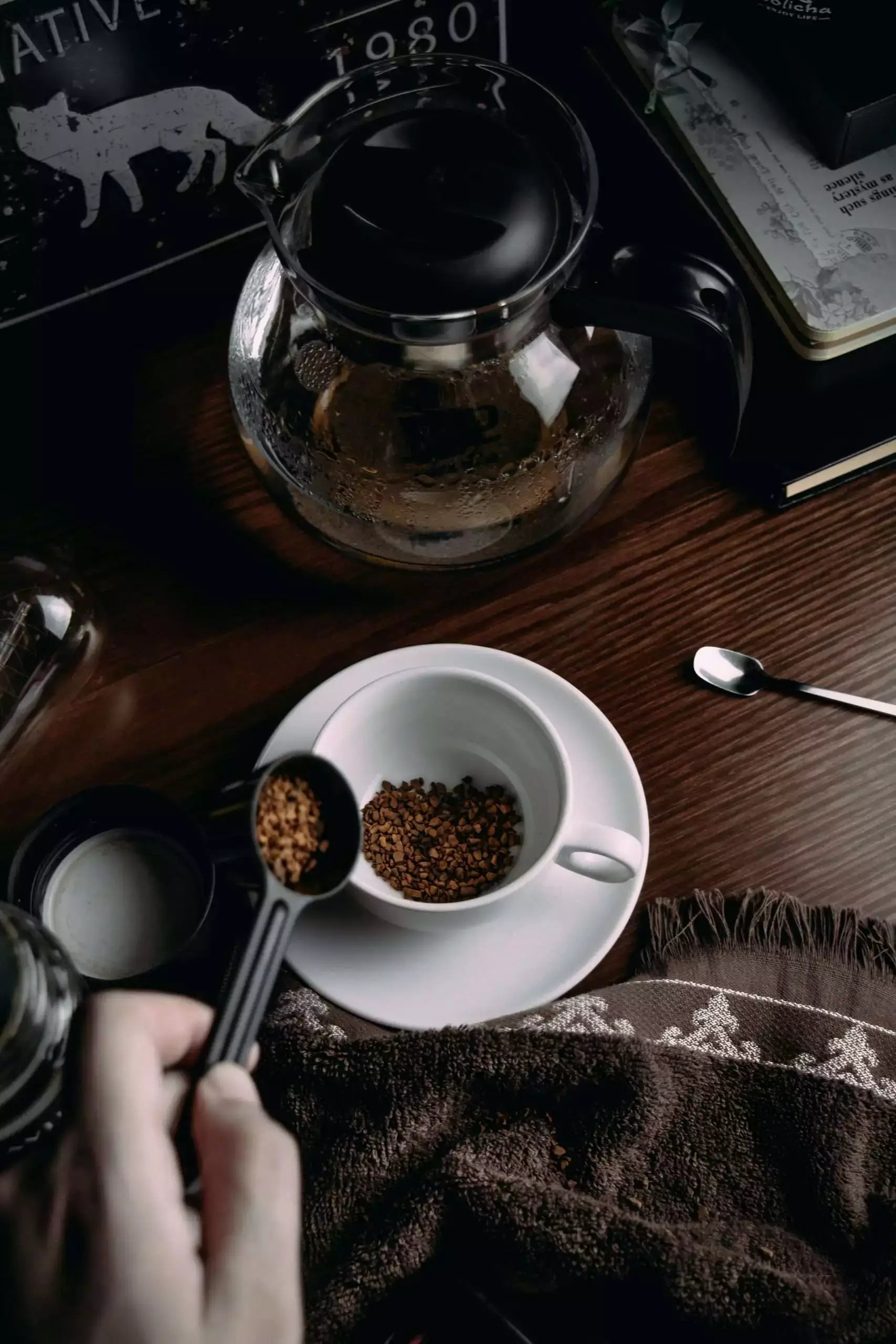 The second question that follows how to prepare cold brew coffee is probably, "Does cold brew contain more caffeine?" Cold brew is commonly thought to contain more caffeine. It's not always the case. The proportion of coffee to water determines how strong the cold brew will be. The resulting concentrate may contain more caffeine than the same amount of freshly brewed coffee if it's high.
One of the best aspects of cold brew coffee is that the brewer can adjust the strength; it all comes down to who is brewing. The individual brewing the coffee has a significant influence on the coffee. Therefore, the amount of caffeine in your cold brew should be comparable to that of a hot cup of coffee or even less unless you're brewing a potent concentration and having it straight up.
7. Iced Coffee Versus Cold Brew Coffee
People frequently mistake iced coffee for a cold brew when asking how to make cold brew coffee. Cold brew is a chilly beverage like iced coffee, but it's produced differently from regular iced coffee. While one prepares iced coffee by adding ice to regularly brewed coffee, cold brew coffee is made gradually by steeping coffee grounds in room temperature water.
8. The Ideal Coffee Roast for Cold Brew
A medium dark roast will work well for cold brew. However, the darkest roast is the preferred option for a cold brew because of its often richer, stronger, and chocolaty aroma.
9. The Best Coffee for Cold Brew Coffee
As long as they are ground coarsely, any beans can be used for the cold brewing technique. For cold brew, you don't need to purchase any particular coffee. But different coffee beans give your cold brew varied tastes and textures. For cold brew, you might use coffee beans that have a robust taste even after brewing.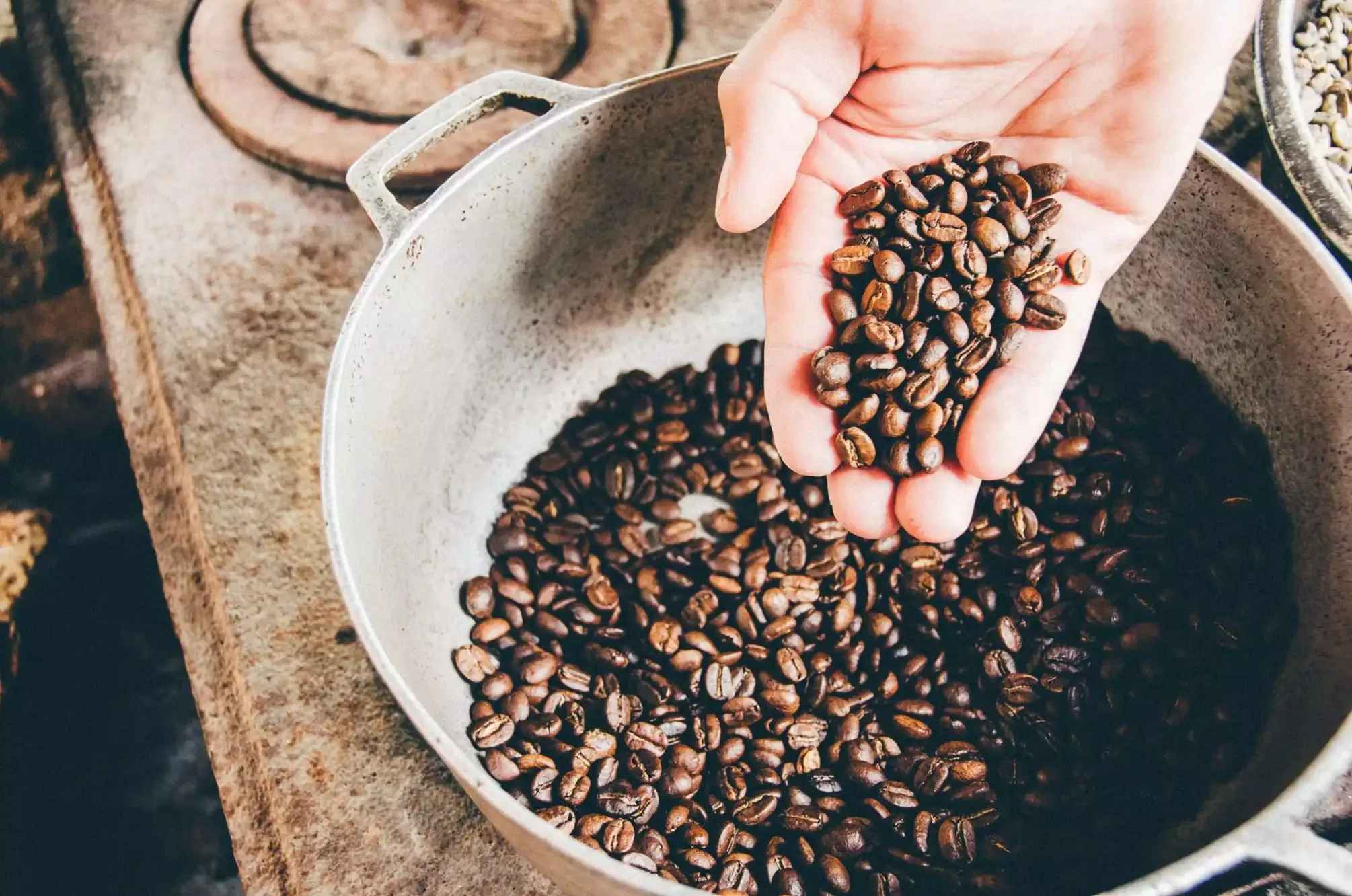 There are several choices available. Several recommendations include:
9.1. Arabica Coffee Beans
Around the world, Arabica beans are fairly well-liked. Arabica coffee from Colombia is delicious. Colombian beans' mild, sweet flavor is reflected in the cold brew produced by Arabica roasts.
Suggested: Wink Coffee Cold Brew Reserve Whole Bean Coffee
9.2. Guatemalan Coffee Beans
Guatemalan coffee beans make a fantastic cold brew with a hint of flowery roast. Guatemalan roasts are usually packed and fairly acidic. They have a special scent and flavor that make the cold brew taste amazing.
Suggested: Guatemala Peaberry
9.3. Robusta Beans
Robusta is ideal for a cold brew if you prefer black or slightly bitter coffee. Robusta coffee produces an excellent cup of cold brew and can give it a richer, more balanced flavor.
Suggested: Bach Vietnamese Coffee, Whole Bean
10. Why Make Cold Brew with Coarsely Ground Coffee?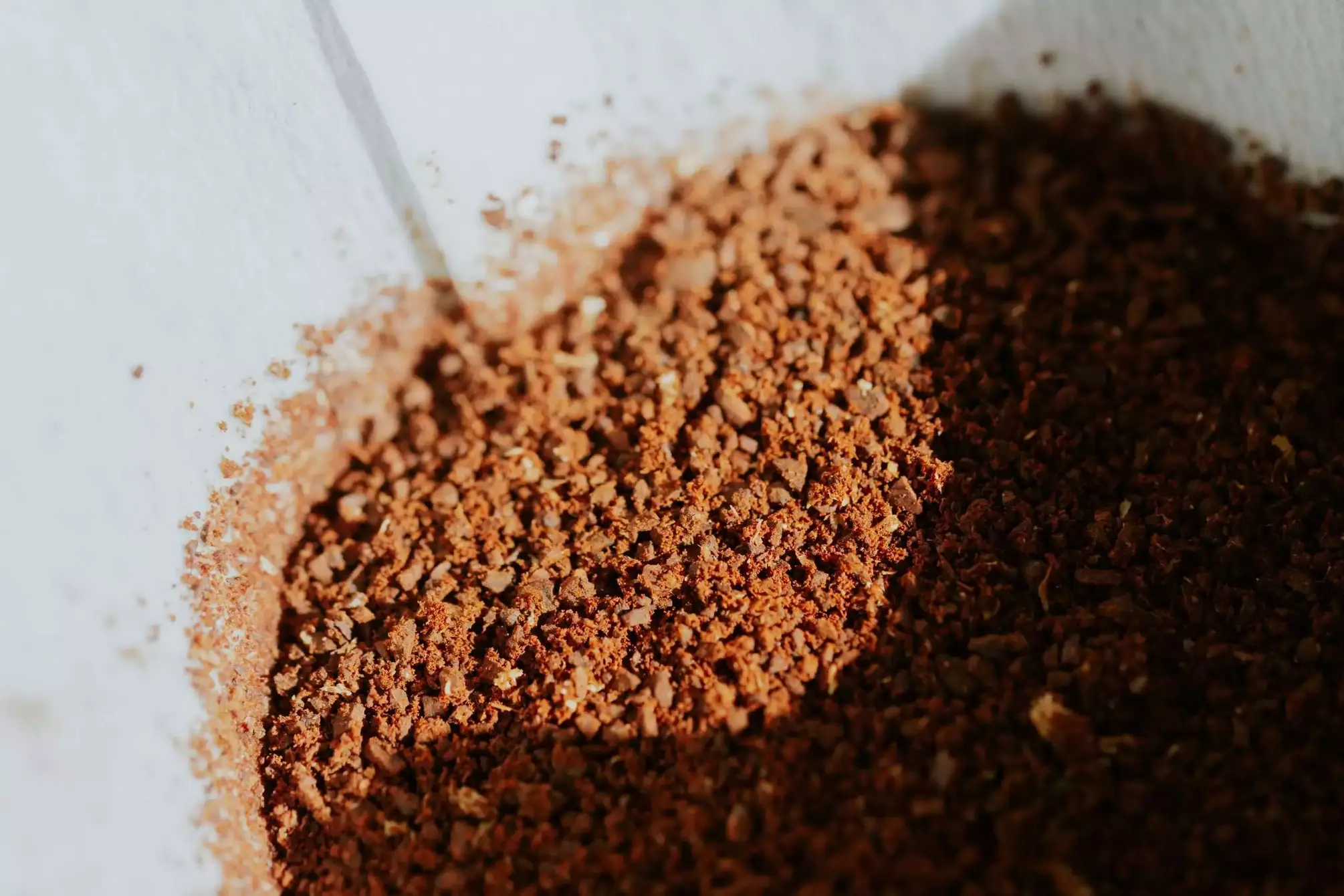 Using coarsely ground coffee is crucial for cold brew coffee. To prepare a cold brew, this is necessary to extract the coffee taste from the cold water. A coarser grind will simplify the filtration process and greatly lessen the coffee's bitterness. Too much fine grinding might cause the grounds to heat up and ruin your cup.
11. The Perfect Ratio for Cold Brew Coffee
People frequently ask how to make cold brew coffee and perfect it. But there is no one right response to the term "perfect." Everyone's interpretation of the term is different.
As a result, there are hundreds, maybe thousands, of different answers to the "perfect" ratio for a cold brew coffee. However, the ideal ratio mostly depends on the person brewing the coffee and their preferences. It might be best to use extra coffee if you want a stronger cup of coffee. Use extra water or adjust the cold brew concentration with water to your preference if you don't like strong coffee.
For reference, a 1:4 ratio of coffee to water will produce a typical cup of cold brew coffee. The most popular cold brew-to-water ratios are 2:1 and 1:1.
12. Making Cold Brew Coffee: Steps
The answer to the question 'how to make cold brew coffee?' has two answers: the immersion technique and the drip technique.
12.1. The Immersion Technique
Most people will tell you about the immersion method if you ask how to make cold brew coffee. The immersion method is relatively easy to use. It may be done at home using basic tools that are readily available.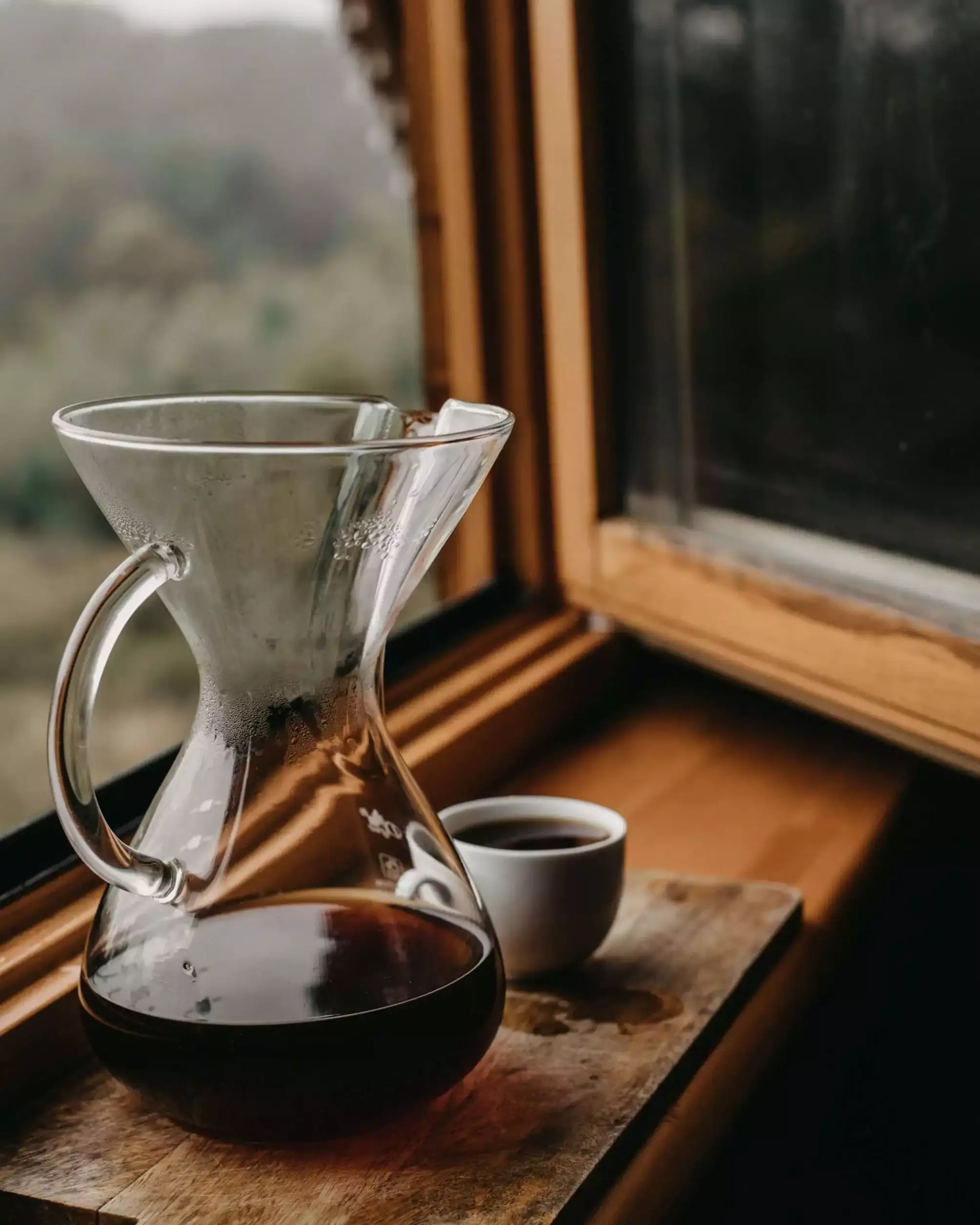 Ingredients
The ingredients for cold brew coffee are fairly straightforward. You only need the following:
Coffee
Water
Equipment
Grinder
Jars or pitchers
Cheesecloth or strainer
Instructions
Coarsely crush the coffee. You have two options: make coarse coffee at home or purchase it. The final product should be around the same size as raw sugar.
Put the ground coffee in a pitcher or jar. Put the water in.
Blend the coffee and water by stirring them together slowly. Ensure that the coffee is well-soaked.
With the lid on, let the cold brew steep for about 12 hours or the entire night. Over this time, the coffee melts with the water to produce a rich, intense brew.
The next morning, strain, and you're good to go.
After straining, place the coffee in fresh, sealed jars for long-term preservation to preserve the brew. It may be preserved for two weeks by covering and chilling.
12.2. The Drip Technique
Making immersion cold brew coffee is a straightforward and quick method. Contrarily, although fairly popular, the drip technique is difficult to master. It is a more difficult but stunning solution to 'how to make cold brew coffee.' During this procedure, ice-cold water gently drips over ground coffee before being filtered.
Like the immersion method, this procedure may take six to twelve hours to complete. Without the right tools, it can be challenging to carry out at home.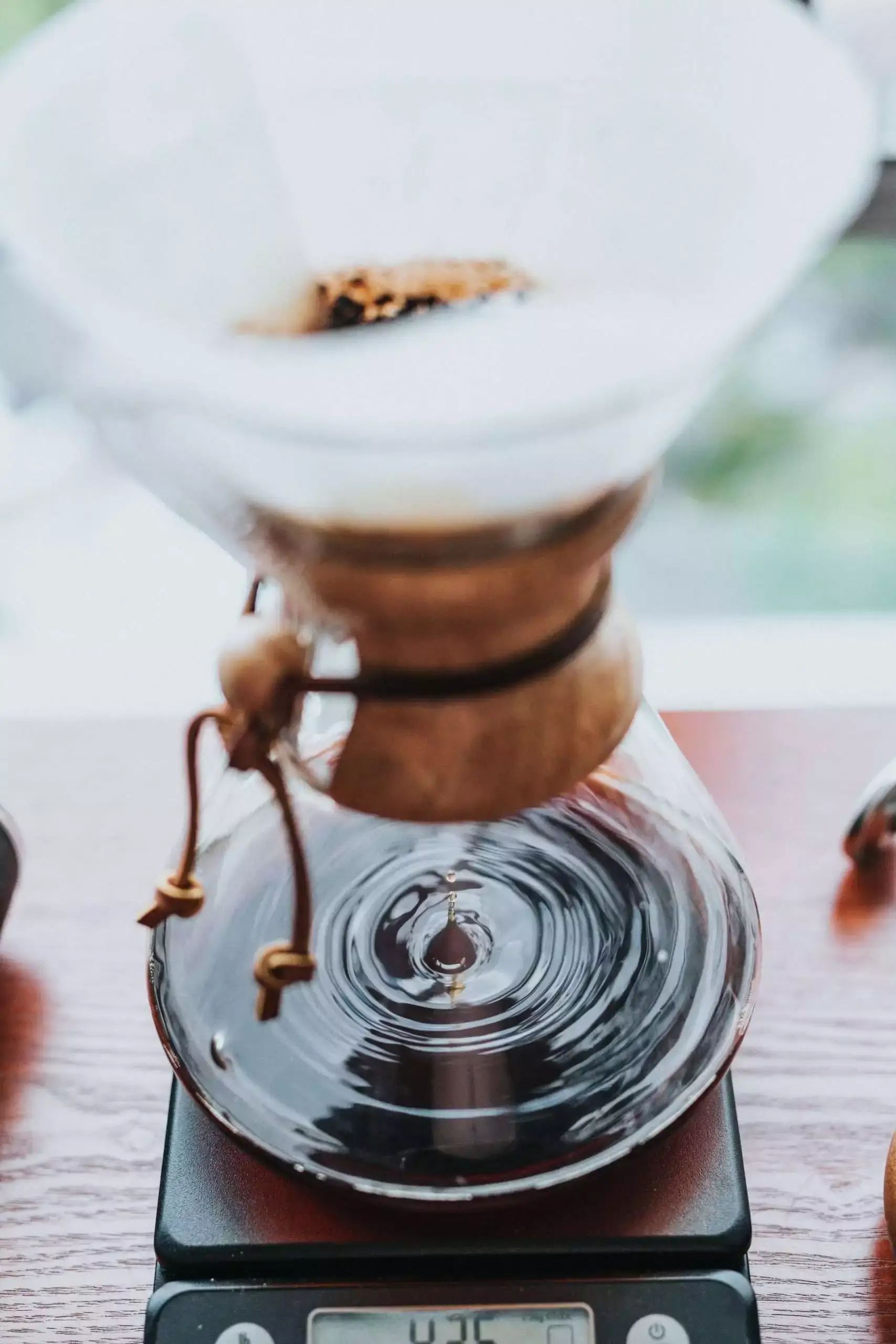 Ingredients
Water
Coffee
Equipment
Cold Brew Drip Tower
Paper Filter
Instructions
Start setting up your equipment by adding any required filters to the coffee chamber's base.
Weigh the coffee and grind it. If preferred, preground coffee is also an option.
Set the top filter on top of the coffee bed and give the coffee chamber a little tap to level the grinds.
Pour water into the water chamber, preferably at room temperature, and set the drip rate.
Once the beverage is completely brewed, store it in the fridge.
13. The Best Way to Sip Cold Brew Coffee
Cold-brewed coffee can be served hot or chilled, depending on desire. Like regular coffee, it can be served with cream, sugar, or other sweeteners.
14. Make Iced Coffee Using the Cold Brew
Fill a glass halfway with ice cubes. Pour half a cup of the cold brew and half a cup of cold water over the ice and mix well. If preferred, top with sweet cream or half-and-half and relish.
15. Use the Cold Brew to Make Hot Coffee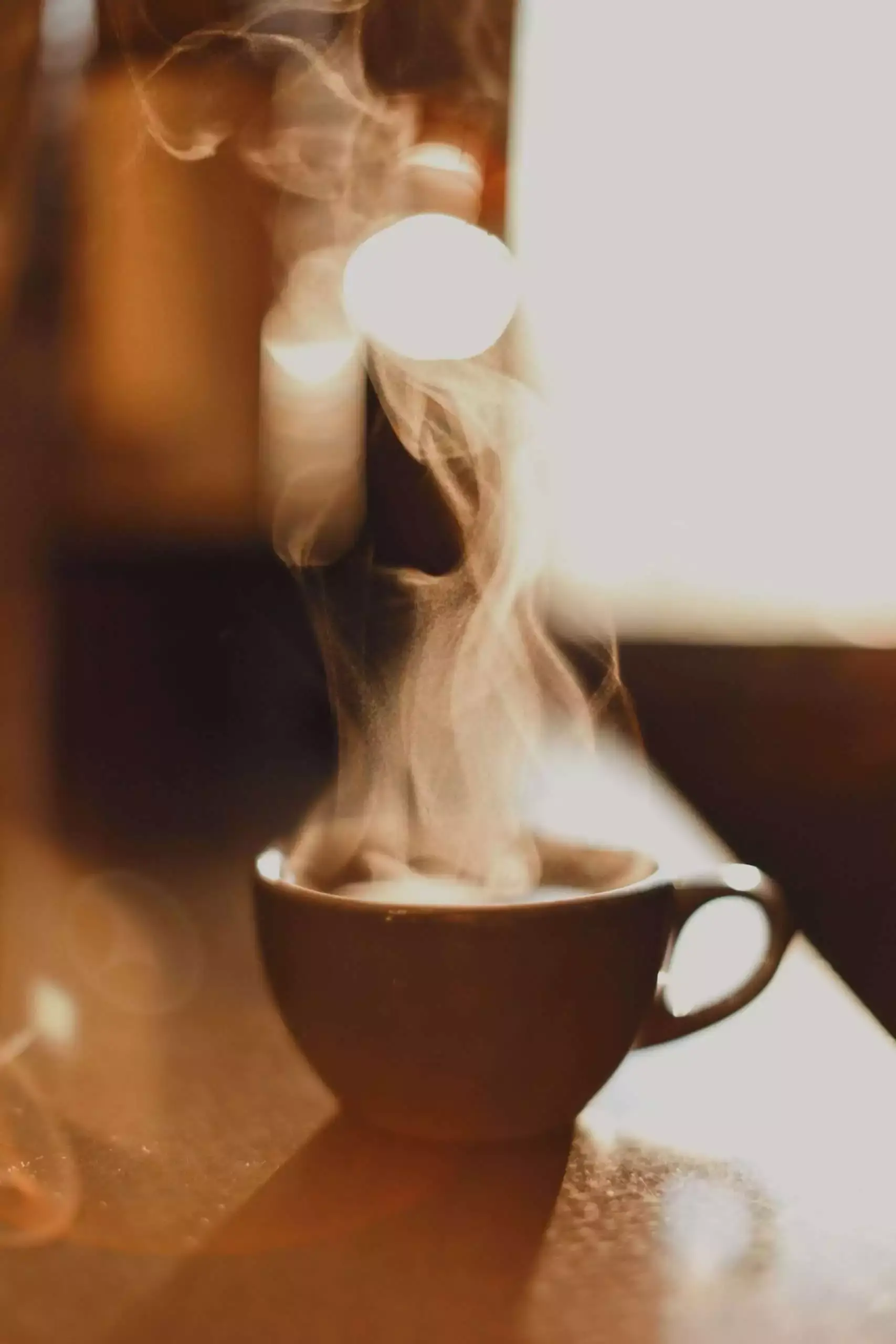 Making hot cold brew coffee is quite simple and convenient. You only need to heat the cold brew coffee or gradually pour hot water into it to create hot coffee with it.
16. Cold Brew Coffee's Uses
The beverage of choice for many coffee lovers is cold brew. Cold brew coffee is also utilized in the kitchen with cooking and baking dishes like donuts and smoothies.
17. Tips for Better Cold Brew Coffee
17.1. Make the Proper Effort
A certain grind is required for the ideal cold brew. Ensure the coffee bean is roughly ground to prevent the beverage from tasting harsh. It will also be simpler to filter out the coffee this way.
17.2. Adjust the Proportions to Your Liking
The ability to customize cold brew to your preferences is one of its finest features. Maybe that's why the answer to the question 'how to make cold brew coffee' might differ for each individual. You can utilize a greater coffee-to-water ratio to make a stronger coffee. If the coffee is too strong, you can add extra water to make a weaker batch of cold brew.
17.3. It Is Recommended to Use Fresh
The first rule to making cold brew coffee is to use fresh beans. The greatest flavor will always come from freshly ground beans. It's because coffee beans' oils, which give a cup of coffee its richness, are released during the grinding process. These oils start to dry up after you crush coffee beans. Because of this, you should use coffee beans as soon as you ground them because this is when the oils are first released, and the taste is most flavorful.
18. How Long Will Cold Brew Keep?
Cold brew normally lasts up to two weeks in the refrigerator. Knowing how to make cold brew coffee and keep it are both important skills. For storing, it's essential always to keep your cold brew concentrate. As a result of being concentrated, it has a prolonged shelf life.
The easiest approach to keeping cold brew coffee fresh for longer is to store it well. The cold brew can be stored in plastic containers or glass containers. Glass is the finest container to use since plastic can hasten the oxidation of the cold brew.
The cold brew that has been diluted will remain for 2 to 3 days; Refrigerate the cold brew undiluted for up to two weeks of storage.
19. Can Cold Brew Spoil?
'How to make cold brew coffee,' no matter how well you understand this question and make a great coffee, cold brew coffee will go bad eventually, just like any other food. There are several ways to determine whether your cold brew has lost its quality. The simplest method to tell is to sample your coffee; if it tastes weird, you might want to throw it out.
A stale cold brew also has no aroma or a rotten odor, is less flavorful and tastes extremely acidic, and, most importantly, provides no caffeine rush to the drinker.
20. Advice on Keeping Cold Brew Coffee Fresh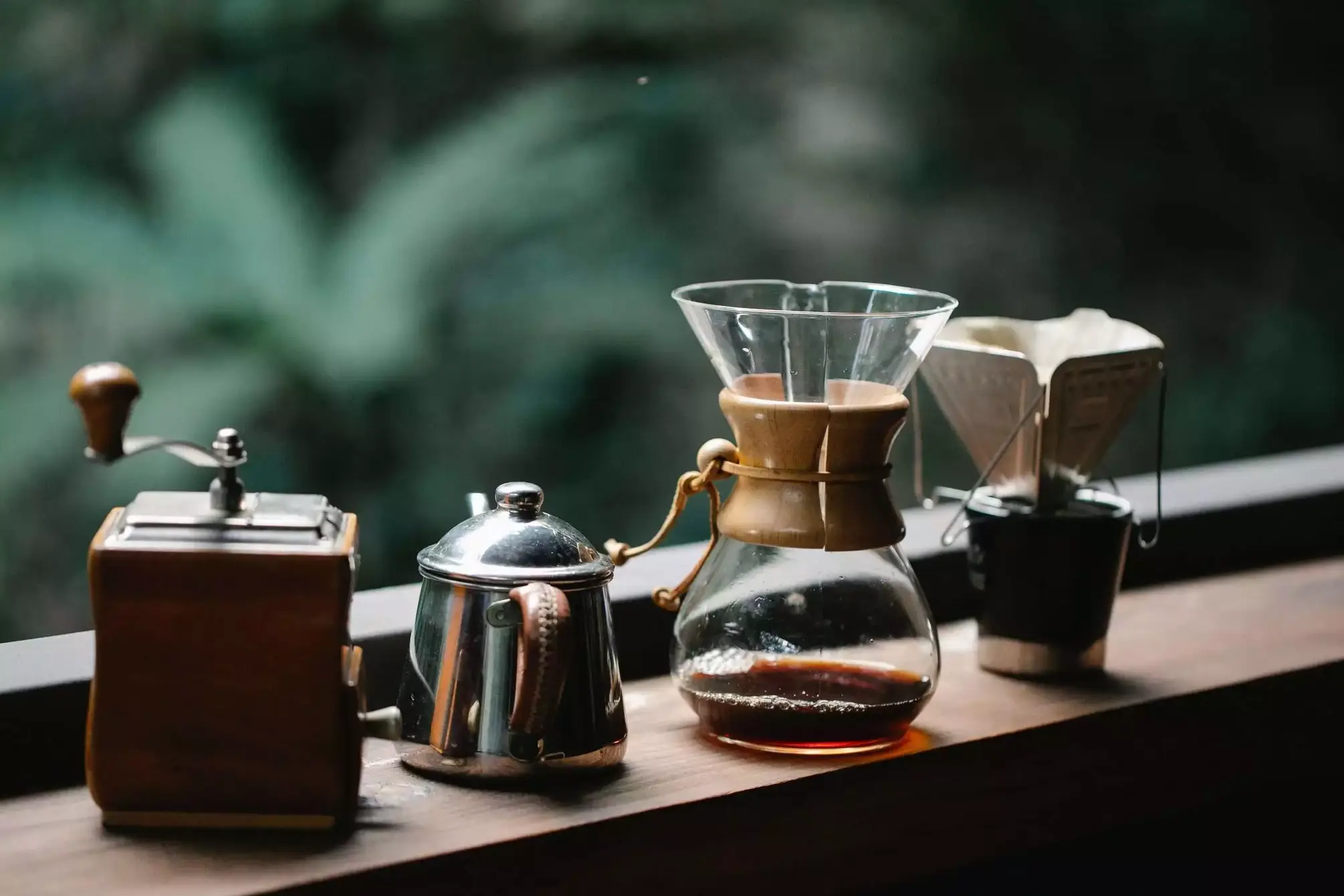 Despite a cold brew's almost two-week storage period, if you notice that your coffee is spoiling earlier than expected, then the brewing equipment might be the issue.
Because spent coffee oils attach to surfaces, your cold brew may spoil more quickly. Cleaning the brewing equipment is essential to prevent this. The entire process of making cold brew coffee doesn't only end with choosing the correct coffee beans or storage but also the tools that will be used for the process. The tools affect the process as well as a result.
Conclusion
Finding the ideal cup of coffee requires a lot of trial and error, and cold brew is a terrific companion. Its flexibility makes it ideal for exploring and customizing to your preferences. Those who enjoy cold brew coffee and want to try something new are in for a world of potential and exploration. And with the help of this article, you get the idea of how to make cold brew coffee and can prepare the ideal cup of coffee for yourself.
Despite the lengthy wait, cold brew is incredibly good and worth trying.