Parents or foodies are often interested in how to make a chocolate milkshake? Milkshakes are the best drinks in summer. Especially if you are bored of bland protein shakes or your children throw tantrums for drinking milk, you may be just hungry in the evening and want something fulfilling and quick.
Milkshake recipes are pretty easy to make. Yet some people find it hard to bring out the exact café-style taste to their milkshake. Here we have tried to cover all your questions.
I bet you have watched Chocolate Milkshake reels on Instagram and wish to give yourself a sweet treat! Well, we might have a surprise for you! This dessert cuisine is one of the most famous recipes on the internet.
Hi, welcome to icy tales; we have brought you the easiest chocolate milkshake recipe! Come, let's see together how to make a chocolate milkshake!
To make a thick creamy chocolate milkshake, here is the list of simple ingredients that you need to grab from the kitchen-
Vanilla ice cream or chocolate ice cream – 2 scoops
Cocoa powder – 4 tablespoons
Full fat milk or whole milk – 1 glass or 250 ml
Chocolate syrup or chocolate sauce – 2 tablespoons
(Optional) sugar
(Optional) whipped cream – 4 tablespoons
Maraschino cherries – 3 to 4
Grated chocolate
Chocolate chips
Ice cubes
NUTRITION INFORMATION
Nutrition Facts                Amount per serving 
Calories 373                         %Daily Value*
Total Fat 21.7g                               28%
Saturated Fat 13.1g                         66%
Cholesterol 66mg                            22%
Sodium 132mg                                6%
Total Carbohydrate 41.9g                 15%
Dietary Fiber 4.1g                            15%
Total Sugars 27.2g 
Protein 8.8g
---
Vitamin D 49mcg                              244%
Calcium 223mg                                  17%
Iron 2mg 13%
Potassium 615mg                              13%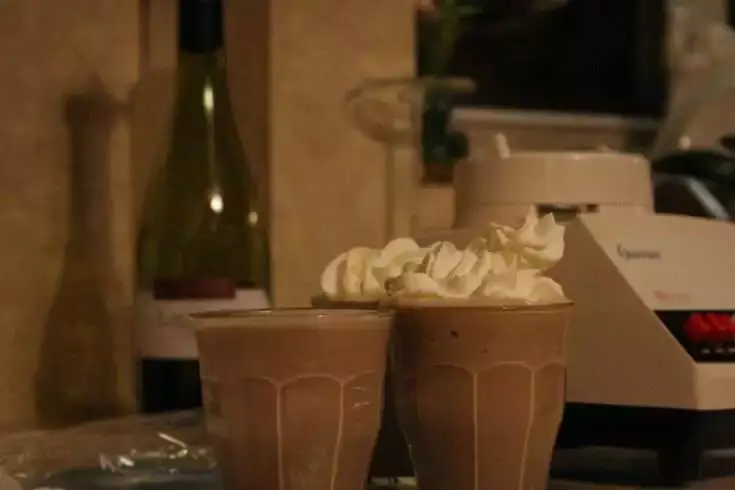 How To Make A Chocolate Milkshake recipe
Step1: In a blender, add vanilla ice cream or chocolate ice cream for a  thicker shake consistency.
It is preferred to use chocolate ice cream to add an extra flavor or combine ice cream for different flavors. Make sure you use full-fat ice cream for this recipe.
Step 2: Next, you add a glass of full-fat milk. Add more milk if you want a runny consistency milkshake or less milk and more ice cream if you want a thicker shake.
Step 3: Add 4 tablespoons of Cocoa powder, some ice cubes, and sugar (optional) as ice cream is already sweetened.
Step 4: Mix all of them in a blender. Blend it until smooth.
Step 5: Next, pour the cold, thick milkshake into two small jars and add ice cubes.
Step 6: Add whipped cream and some chocolate sauce or syrup to your toppings. Then add a scoop of more ice cream with loads of chocolate chips and a small maraschino cherry on the top.
Step 7: Serve immediately chilled and cold.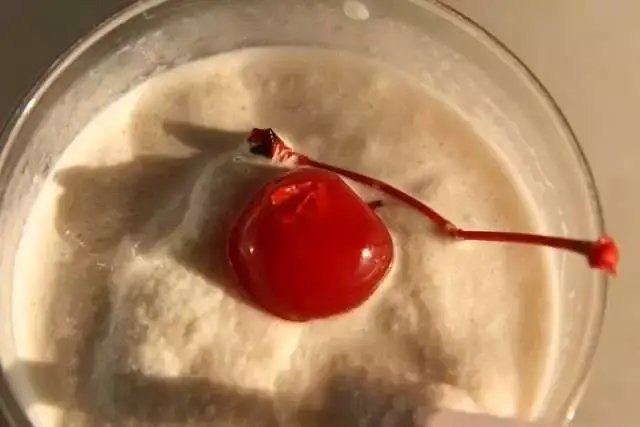 6 Mouthwatering Flavors For Chocolate Milkshake recipe
The above given is the basic version of a chocolate milkshake. You can add more flavors to your chocolate milkshakes to make them more refreshing and enjoyable. Here is how to make the chocolate milkshake recipe yummier.
Cookies and Cream Chocolate Milkshake
It is one of the yummiest chocolate milkshake recipes with some crunch and cream.
To make this recipe, you can add 4 to 5 Oreo cookies or any other chocolate cookies.  Here you can add less cocoa powder as you already use chocolate cookies.
Blend it with the regular chocolate milkshake ingredients and garnish it with crushed cookies and cocoa powder.
You are good to go!
Banana Chocolate Milkshake
It is the best recipe for protein lovers. All you need to do is add 2 raw bananas or a small bowl or 2 frozen bananas to your shake.
You can even add more protein powder if you hit the gym. You can also add toppings like frozen banana or whipped cream for a creamy milkshake.
Chocolate Milkshake with Peanut Butter
Yet another yummy protein-based recipe. Peanut Butter chocolate milkshake taste yum when mixed with maple syrup as a sweetener. You can use creamy butter for this recipe. You can even add banana to this recipe to make it even tastier.
It does not require much effort than adding peanut butter to your milkshake and blending it well. Add some colorful sprinkles topping. Serve chilled.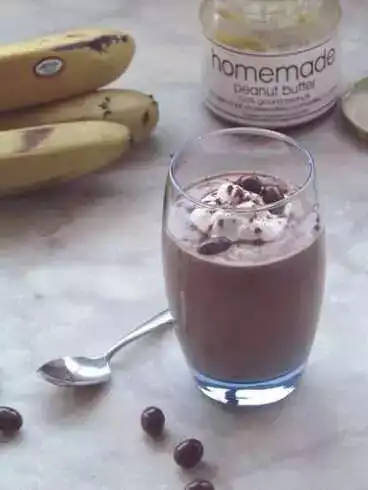 Chocolate Milkshake with Mint Flavor
One of the most delicious coolers for your summers. It would help if you had some mint flavor chocolate ice cream for this recipe instead of regular vanilla or chocolate ice cream. Add fresh mint leaves, cocoa powder, and other chocolate milkshake ingredients to a blender and blend until smooth.
Add some toppings with mint leaves, chocolate sauce, and voila!
Chocolate Milkshake with coffee flavor
An easy chocolate milkshake recipe. Add a freshly grounded coffee to your milkshake, blend it well and garnish it with chocolate syrup/chocolate sauce and a maraschino cherry. Pour it into your favorite glass and serve cold.
Vegan Chocolate Milkshake
The vegan chocolate milkshake recipe is in high demand. You would require a non-dairy-based or vegan vanilla ice cream and non-dairy-based or vegan milk to make this recipe. Please use coconut flavor milk.
Once the base is ready, mix all the simple ingredients into a blender, and add some ice and chocolate syrup or any other syrup of your choice.
Garnish it with some vegan-based whipped cream and grated coconut, and your ice-chilled vegan chocolate milkshake is ready to serve.
If you find it hard to find vegan ice cream in your town, then the minimalist baker has a no-churn vegan chocolate ice cream recipe.
Some Sweeteners to use in your Milkshake Recipes
Natural Sweeteners
Natural sweeteners are a better option than artificial sweeteners. They are healthy and low in calories, and high in flavor. The best natural sweetener options are fruits, honey, coconut sugar, jaggery, syrups, and dates.
Artificial Sweeteners
Artificial sweeteners have unique flavors and tastes. Some of them are even sweeter than sugar. The best choices for your chocolate milkshake recipes are sucralose, stevia, monk fruit, etc.
Hope you liked this easy chocolate milkshake recipe. Please leave your feedback and subscribe to icy tales for more such recipes. Also, check out 10 quick food hacks for every hostler by icy tales.