As an affiliate-driven website, Icy Tales earns from qualifying purchases.
When it comes to making investment decisions, there is no one standard way to go about it. There are many factors that go into making a decision, and for some people that may be more than others. If you want to make money with stocks, it's vital that you know what makes a good investment and how to spot an underperforming one early on. People like to speculate on the markets, and although you can find a few good suggestions buried here and there, make sure to do your research first before investing your money in a company that you know little about.
Everyone who owns stock knows about the long- and short-term returns on investments. But for many people, that knowledge often can be limiting. Working on your portfolio isn't as easy as it might seem, especially if you're interested in investing for long-term growth and retirement. Many people are turned off by the idea of reading about long- and short-term returns on their investments. They're not interested, right? Well, that's where researching your stocks comes in.
The more you understand the value of a stock, the better equipped you will be to make smart decisions that will make money grow. You do not need to be an expert to get started buying stocks, but the more you know going in, the better off your investing journey will be. Whether you are a do-it-yourselfer or simply someone looking to learn more about investing, you do not have to be working on Wall Street to figure out how to research stocks.
Once you have an understanding of the basics of stock market, you will have the information necessary to begin investing in stocks that fit with your investment goals.
Sometimes even veteran investors can get confused by the sheer amount of information available online—so we've put together some tips on how to research stocks:
1. If You're Looking to Buy Some Stocks, Do Your Research!
Now, how to research stocks? First and foremost, understand the company and their business. What is the company's mission? How does it make money? Do I trust this company to deliver on its promise of growth for me over time? Are there any red flags or potential pitfalls with this investment opportunity that I should be aware of before making an investment decision?
You can find all these answers by researching publicly available information on-line (e.g., SEC filings) as well as talking with people who have worked at or invested in companies similar to yours so they can give insight into how things have gone down under similar circumstances before yours happened–or even better yet: ask someone who has been through what happened just recently (so far).
Secondarily: check out the financials! Financial statements give insight into both profitability strengths/weaknesses as well as how much cash flow each company has generated over time which could affect whether its stock price rises or falls when compared against others within its industry sector (or even just plain old market averages).
2. The Art and Science Of Finding the Right Investment
Before diving headlong into the complex and risky world of stock investment, spend some time simply getting your feet wet with some pre-research. There's no question that one of the most important steps towards making any investment is finding the right investment mood in the market. This is the most important thing you can do to make your investment decision easier.
If you're not finding any buy or sell signals in the market, it's probably because you're not in the right market mood. That's why you need to research your stocks. You need to know what's happening in the market and what's planned for the future. You need to understand what will happen to make informed choices about your investments. You need to make sure that you're not being led astray by reports about companies that you're interested in. But, how to research stocks? To do that, first three essential steps are:-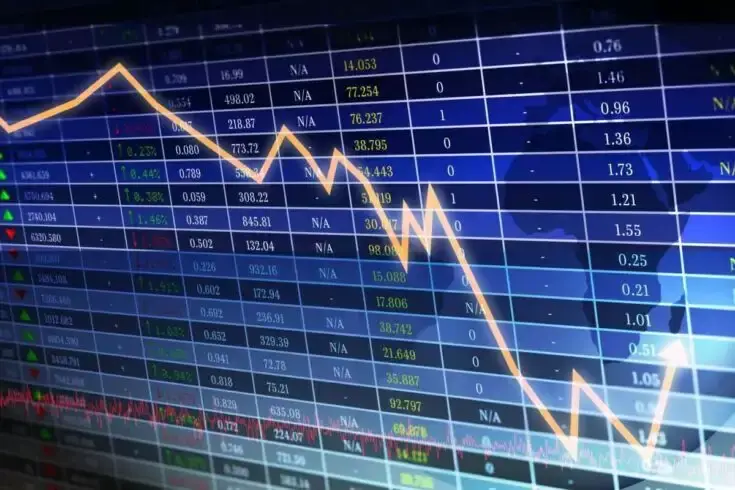 I. How to Research Stocks: Analyze the Company's Fundamentals
If you're going to buy a stock, you need to understand what makes it different from other companies in its industry. You'll also want to look at whether or not this particular company has any advantages over its competition. For example, if one of your goals is to make money off of the stock market, then it's important that you look at how much money other investors have made with similar investments and compare that information against yours so that you can determine if there are any differences between them and yourself (or even within each category).
You can find all kinds of information about the company's websites like [company].com or [company].com/investors/news/financials]  These sites provide access not only into financial statements, but also into management teams; competitors' strategies; industries where companies operate within; etc., which will help inform decisions about whether or not buying shares would be worth pursuing based on those factors alone!
II. How to Research Stocks: Stock Price History
The first step in how researching stocks is, to look at the stock price history of over the last year, month or week. This will help you gauge whether it has been trading upward or downward over the time. If you see that there has been an increase in volume and trading activity with no corresponding decline in price, then this may indicate the momentum investors are starting to buy back into the market because they believe that things are getting better again after the previous declines.
III. How to Research Stocks: Explore the Company's Financials
The second step in how to research stocks is, to look at the company's financials. This will include looking at its balance sheet, income statement, cash flow statement and statement of changes in stockholders' equity.
The balance sheet contains information about a company's assets and liabilities as well as its net worth (the difference between its assets and liabilities). A good way to understand what makes up a business's net worth is by looking at both sides of this document:
Assets = Liabilities + Equity
Liabilities = Debts/Equity (Debt) + Share Capital/Share Profits/Retained Earnings/(Earned Surplus)
The income statement shows how much revenue was generated during a certain period of time – usually one year – along with expenses incurred during that same period. It also shows how much profit was made during those 12 months; if no profit was generated, then there will only be expenses shown on this report.
3 Ways to Research Your Stocks
You'll have to do some research to figure out what a company is worth. You can start by looking at its financial statements and seeing how it has done in the past, but you should also pay attention to what's going on with the market as well.
Doing some research will help you determine whether or not there are any good reasons for buying this stock now; if there aren't any good reasons, then maybe it's better just waiting until something changes before making a purchase decision.
Top 3 ways on how to research stocks are:
– In-depth research: This means reading books, articles, and research papers on the stock market and investing in general. You may be interested in stocks that you've never heard of before.
– Review research: This means looking at how popular a certain company is and seeing what the consensus is on the topic.
– Data analysis: This means looking at data to come up with conclusions about the market mood and upcoming events.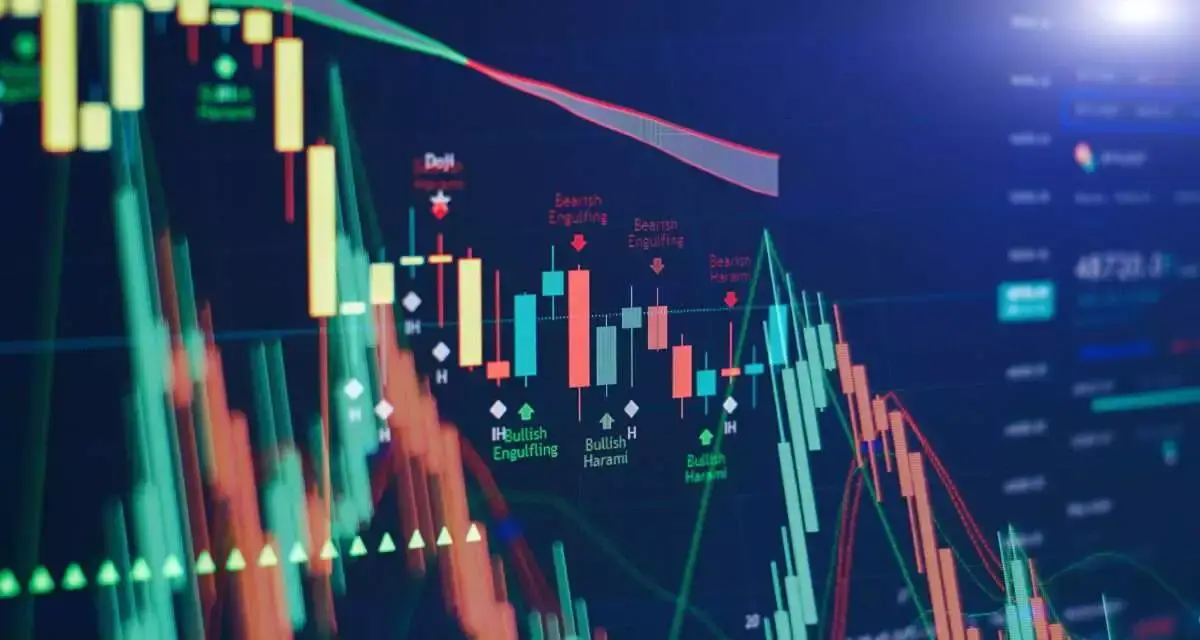 3. Stock Analysis
One of the most vital and effective steps in how to research stocks is, Stock Analysis. The purpose of stock analysis is to find companies you think are a great value and great businesses in the long run. With a solid stock analysis process, investors can improve their odds of beating the broad market long-term, as well as finding better stocks to buy right now.
To beat the market, though, investors are going to have to learn to study stocks; for most, this means conducting fundamental analysis of individual stocks. When conducting both a fundamental and technical analysis, you will need to be aware of some basic metrics used in evaluating stocks.
Technical analysis is a method of studying price movement by examining trading data and chart patterns, that are formed over time. A chart pattern is a series of three or more converging price bars, with a specific color, formation and size pattern. It's a study of price and market movements based on historical data, in an attempt to predict future price movements. It is similar to fundamental analysis, but uses different methods, such as candlestick charts, line charts and volume bars. It's used to find oversold conditions or overbought conditions.
Technical analysts use a combination of technical indicators to determine the best time to buy and sell stocks or other assets, such as commodities. Some technical indicators are based on past price movements; others are based on changes in price over time.
Technical analysts believe that market trends can be predicted by studying the past price action of stocks and other securities. This is especially true in bull markets, when prices are rising quickly. The technical analyst looks for patterns that may indicate when a stock will reverse direction and begin falling.
Quantitative analysis can use some of the same metrics that are used for a technical analysis, but it may include statistical modelling to try and determine whether the stock is a good investment opportunity. Rather than determine a stock's fair value of assessing economic and financial indicators relative to a company's products or services, technical analysis attempts to forecast the stock's price using historical market performances.
This type of equity analysis uses data based on market activity, such as volume and prices, to forecast what is coming next for the stock price of a company. This type of stock analysis digs deep into a company's financials, such as annual reports, balance sheets, earnings per share (EPS), price-to-earnings (P/E) ratios, and more. As you can see, there are infinite metrics and ratios that investors can use to evaluate the overall financial state of the company and to calculate a company's stock intrinsic value.
Researching stocks gives you a better sense of the company's financial health and if it is an appealing pick for your financial goals. Then, you can drill down into the fundamentals of the company using an online brokerage and the company's reports to determine the right stock for you.
Then, you can use an online broker, along with company reports both internal and external, to learn more about each stock you are considering. When starting your research, you may want to look up each company with the brokerage online search platform, as well as on a stock screener.
Once you have identified a potential stock to invest in, you can begin conducting your own research that will help you decide if investing in that stock is a good decision. To find the best stocks to buy today, you will want to identify your investment goals and your tolerance for risk, and explore multiple potential stocks before making your investment.
Stock analysis helps investors to identify the best investment opportunities. That is, stock analysis tools like those mentioned above may provide investors with better insights into what stocks would best serve their portfolios.
By using analytic techniques in stock research, we can try to identify stocks trading at discounts relative to their real values, and thus, be in a better position to achieve market-beating returns going forward. Not only does spotting helps you to identify stocks that are likely to produce high returns, using analytic methods such as the ones described here may also help to avoid making poor investments and losing money. Which is why it's essential to learn how to research stocks effectively.
4. Find the Right Moment!
Until now, you are aware of the steps you need to take, why, and how to research stocks. Now you need to know, when is the right moment to make the right decision, after learning how to research stocks, you must know how you can find the right time to invest in stocks.
The last thing you need to do before you file your initial report is to find out what the right investment mood in the market is. This means looking at how other people are buying and selling stocks. You can do this by looking at what's happening in the market as a whole and then picking a favorite stock that is in the right investment mood for you.
For example, if you're in the right investment mood, for the time being, you might be willing to go with a company that's trading at a low price, even if it means going with a company that's trading at a higher price in the future. You may be willing to put up more of your own money to get in on the action, or you may be willing to sell your own money to protect your investment.
Know what you're investing in. There are a lot of factors that go into making an informed decision about whether to buy a stock, but one of the most important is knowing what you are investing in.
Understand the risks. It's important to understand both the upside and downside potential of any given investment at hand—and this includes both positive and negative events happening at once (like a merger), as well as discrete events (like earnings). In general, I recommend looking at three things:
The company's management team; its financial performance over time; and its risk profile (how volatile it is). If there's any question about whether or not these things can happen again soon enough for your situation, consider waiting until after some time has passed before investing money into them again—or else do some research beforehand so that if something does happen later on down the road then no surprises come along with buying shares now rather than later.
Know when exactly will fit best into my portfolio plan? This might seem obvious, but many investors forget this step while they wait too long between purchases which results in lost opportunities due  (1) missed out on capital gains by holding onto stocks longer than necessary or (2) lost out on dividends because they weren't reinvested immediately".
5. What Makes a Good Research Tool?
Now that you know how to research stocks, what would be a good researching tool to research stocks.
1. Data mining, which involves searching for stocks based on certain criteria (such as a company's industry).
2. Charting, which involves creating charts and graphs from the data you've found.
If you're just getting started with stock research, I recommend using a tool like StockMarketApp or TradingView – they have free basic plans and are easy to use. You can also get an account at Yahoo Finance or Google Finance if you prefer those platforms.
There are plenty of ways to research your stocks. You can do it online or through a paper or online research tool. Many online sources can help you do your research, but there are also many good paper and phone sources to choose from.
You may also be able to find consensus reports by companies such as TipRanks, which aggregates studies by several analysts and gives you a broader look at how the industry views a stock. For companies with analyst coverage, you can find those ratings in their share snapshot pages.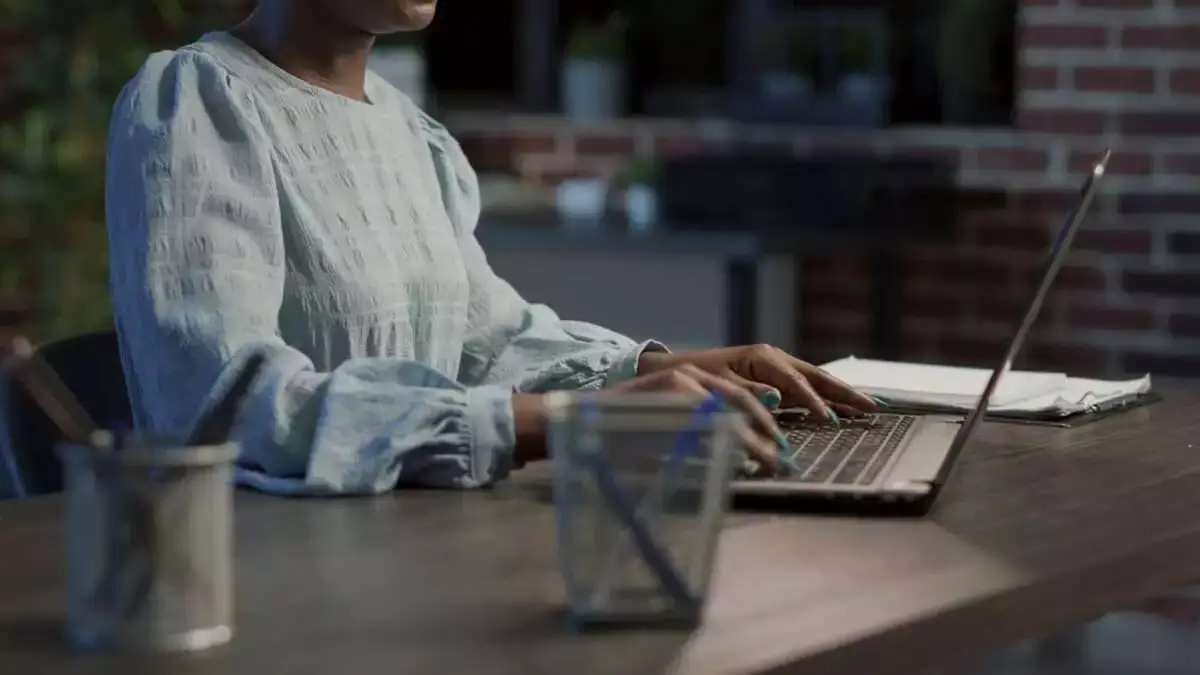 Final Note
By now you're probably aware of, how to research stocks effectively and about the benefits of stock research. It can help you determine if a particular company is a right investment for you. If you want to make sure you're putting the right amount of money into your portfolio, you need to research your stocks. You can also use the research tools that you've used to make informed decisions since you were little to help you decide which investments to buy and sell. This knowledge can help you make better financial decisions in the long run.
Before investing in the stocks of companies, you have to know about the industry. Whether you like it or not, understanding the financial health of the company is the most critical step when you are analyzing the stock. Before buying any stock, you want to construct a narrative that is both informed and complete about a company, what factors make them worthy of long-term partnerships.
To put this another way, researching stocks helps you create a story about a public company's financial and business practices. A public company's financial and business practices, and how these things may make a stock good for you. You don't need to follow analysts a sell or buy recommendations blindly, but you can read their research reports for a brief snapshot of the company, including its strengths and weaknesses, major competitors, industry prospects, and future prospects. Annual reports issued by companies, stock analysts' reports about industry, trade magazines, surveys, and research papers are resources that can help to build a solid picture of the trends in an industry.
If a fundamental analysis finds a business share price is lower than what you think it should be, this stock may make for a nice addition to your portfolio. To come to your own solid conclusions about a stock, you will have to understand the different steps involved in analyzing stocks.
We hope our 'how to research stocks' guide helped you understand the basics and provided you essential sources required. These methods will help you make sure that you thoroughly understand a stock that you are looking to invest in.
Pro tip! When you are evaluating what stocks to buy, compile your research from multiple sources, including financial statements and online sources. Understanding the company's fundamentals is critical for finding quality stocks.
Click here to read more.