Fruits are both nutritious and delicious. They have a lot of vitamins and minerals which are suitable for our body and keep us fit. And strawberries are an excellent source of vitamin c. Having foods that are rich in vitamin c helps us fight against various diseases and sicknesses.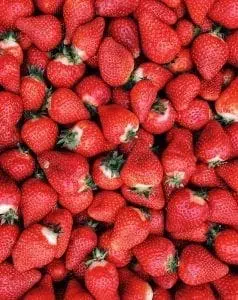 Strawberries are tiny, juicy, and sweet. The sweetness of the strawberries increases when they are red and ripe. You can make so many dishes with strawberries like strawberry shortcakes that are mouth-watering and healthy at the same time.
Some people love having strawberries and grow so much of strawberries that they even have a festival to celebrate the harvest of strawberries. This festival is known as the strawberry festival. It is celebrated in different parts of the world with much fun and excitement.
16 Amazing Facts About Strawberry Festival
1. Origin
Strawberries are bright red and can be eaten fresh or can be cooked. The strawberries first originated in France in the 1760s. And according to studies on strawberries in 2017-18, the amount of production of strawberries was 9.2 million tonnes. China alone produced 40% of the strawberries.
2. Time of Celebration
The strawberry festival is celebrated widely in the United States of America, especially in the small towns of North America. People come together to celebrate it and get together to host fairs, parades, concerts, and many more. In most temperate regions, strawberries are the first fruit to ripen. Making strawberry shortcake is an integral part of their custom.
It is mainly celebrated during the spring season because that is the time of harvest. So it is celebrated mostly in April, May, or June. People also celebrate it because they produce strawberries in large numbers. The trade and market regarding these areas revolve around strawberries mainly.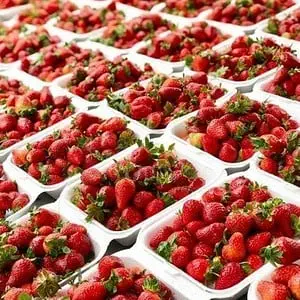 3. An Ordinary Strawberry Festival
Strawberry festival is celebrated all over the world in high spirits. And there are so many histories of the origin of the strawberry festival that is celebrated across the globe. A typical strawberry festival includes a gathering of people, some music, beautiful decorations, maybe some events or some activities, and sports-centered around the theme of strawberries. And food booths with food and drinks made of strawberries itself.
4. An Extraordinary Strawberry Festival
In some places, depending upon the number of people, carnivals, and fairs, and even parades are conducted. People set up stalls with fun-filled games and food booths with flavourful delicacies. There are entertainment and excitement in the air. People of all ages, old and young, join in this merriment. In some places, the number of people gathered for the famous strawberry festival crosses 25,000 even.
5. Events of the Strawberry Festival
The strawberry festival goes on for days and days in some places. Here events are hosted in local churches, parks, and schools. The farmers and vendors come in with their huge truck full of strawberries to sell it to the people. Vendors selling strawberries in their food booths during the strawberry festivals showcase their talents that they practice with so much dedication throughout the year.
People take part in the parades and dress up as different characters for entertainment and fun. There are various rides as well, such as the Ferris wheel, pony rides, the toy train, etc.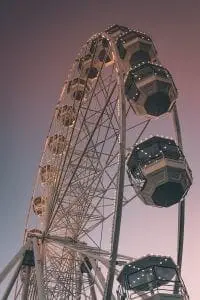 6. What Do Children Do During This Festival
During the strawberry festival, people buy strawberries in huge bulks and great numbers. Public places conduct games, contests, beauty pageants, photography shows, art shows. Children present short plays and performances for the locals.
Children are also educated about the importance, history, and culture of the strawberry festival so that tomorrow they can take up the responsibility of hosting a strawberry festival with their unique ideas and inputs.
7. New Recipes Every Year
The strawberry festival is celebrated every year. Every year food booths are put up, and every year some people come up with new recipes that are so delicious to eat and amazing to look at. The people come up with such innovative recipes every year, incorporating other ingredients into their recipes and still managing to highlight the strawberries, making them the hero of the dish.
Speaking of food, if you are someone who likes staying fit and eating healthy at all times, then take a look at this site for the top benefits of eating well. https://www.icytales.com/benefits-of-eating-well/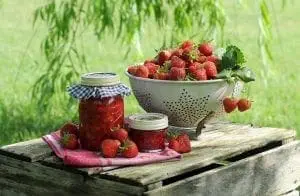 8. Strawberry Festival in Long Grove, Iowa
In Long Grove, Iowa, people gather in huge numbers. They gather just one day before the festival to dance and sing. This is like a tradition that people have been following for years. They consider this gathering as a welcoming to the strawberry festival. The people of Iowa follow this custom every year, and never forget to miss it.
9. Strawberry Festival Brings Friends Together
Another plus point of celebrating this festival is that you can catch up with your old buddies with whom you may not have been in touch with for a very long time. You can also meet new people and make new friends, and that is such a wonderful feeling.
You can go for an outing along with your friends and family and have an experience of a real strawberry festival. You can also take part in some of the events and watch a few concerts and shows, and some local music bands perform.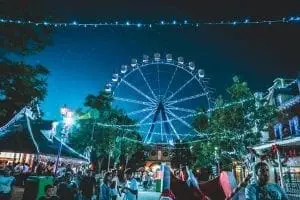 10. Increases the Economy
The strawberry festival also helps to increase the economy of a local town. By hosting such events, tourists and travelers can be attracted and tempted to visit the place. The locals host small informative events for the tourists and give them a short tour of the town and its local areas and can be told about the fantastic festival and the delicious strawberry shortcake.
This also helps to increase the economy of the farmers as they can receive a well-deserved pay for their strawberries.
11. Strawberry Festival in Plant City, Florida
This festival celebrated in Plant City, Florida, is one of the most important festivals of the locals who live there. It is considered an integral part of their American history, and they put a lot of thought and effort into the planning of the strawberry festival.
The celebration of this festival began in the early 1930s and has continued ever since. The amount of strawberries planted annually by the local people in the area is far more than 9,000 acres. Check out this page for updates on the strawberry festival in the plant city. https://www.facebook.com/FLStrawberryFestival/
12. A Festival for a Good Cause
The Garden Grove city in California celebrates this festival every year and donates all the money to a local good cause. All the income of the strawberry festival is used for either scholarship or for making new parks and public places or is given to the people in need or donated to some non-profit organizations.
The people of Garden Grove also take part in a funny custom that may sound funny and delicious at the same time. They follow a tradition of cutting the largest strawberry shortcake every year during the strawberry festival. Now isn't that a cool custom?
13. Significance of the Strawberry Festival
The strawberry festival is celebrated in April, May, and June, which marks the beginning of the spring and summer seasons. On a deeper level, it symbolizes refreshment and new life while leaving behind the dark, cold and dreary winter.
People think of the festival as a new beginning, and some even consider this festival to bring in luck and good health. So they celebrate it by putting up events and carnivals and making strawberry shortcake.
14. Strawberry Festival in Ponchatoula, Louisiana
The festival celebrated in Ponchatoula, Louisiana, is also celebrated with great joy and excitement. Some even call Ponchatoula the strawberry capital of the world as it holds the largest strawberry festival in the world. There are rides, events, live music, parades, everything. They have food booths set up with mouth-watering dishes such as the famous strawberry shortcake, and they prepare fried strawberries as well, which is a crowd favorite.
And to top that off, they host strawberry eating contests and even give out souvenirs at the end of it all. Ponchatoula celebrates the strawberry festival like no other.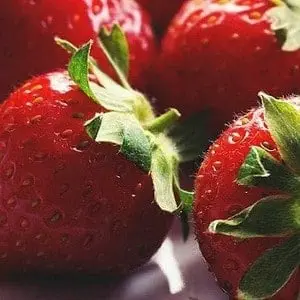 Strawberry is the most popular of all berries. Strawberry is also one of the most widely consumed fruits in the world. They are sweet and juicy, and the perfect time to eat them is from April till June. Strawberries can be used in so many ways. They can be made into jams or smoothies or can be used for strawberry shortcake and other desserts.
Apart from that, strawberries can also be used as a face mask and can be highly beneficial for our skin. Strawberries have so many uses, which are why there is a whole festival to celebrate the harvest of strawberries. You, too, can take part in this festival. And now you also know what all you need to get done to have a strawberry festival of your own. Or you could also visit any nearby area that will be celebrating this festival.