As an affiliate-driven website, Icy Tales earns from qualifying purchases.
Tell me, is there life on mars? What do you think or know regarding this?
Because Mars is more comparable to Earth than almost any planet in the Solar System, scientists and others have pondered this subject for a long time. There is additional evidence that liquid water once flowed on Mars and that frozen water exists beneath the planet's poles.
Since the 1960s, spacecraft have been dispatched to Mars to orbit or land on the planet. Thousands of photographs of Mars' surface have been obtained (from orbit and the surface), but no indication of life has yet been discovered.
Future missions will continue the quest for life on Mars.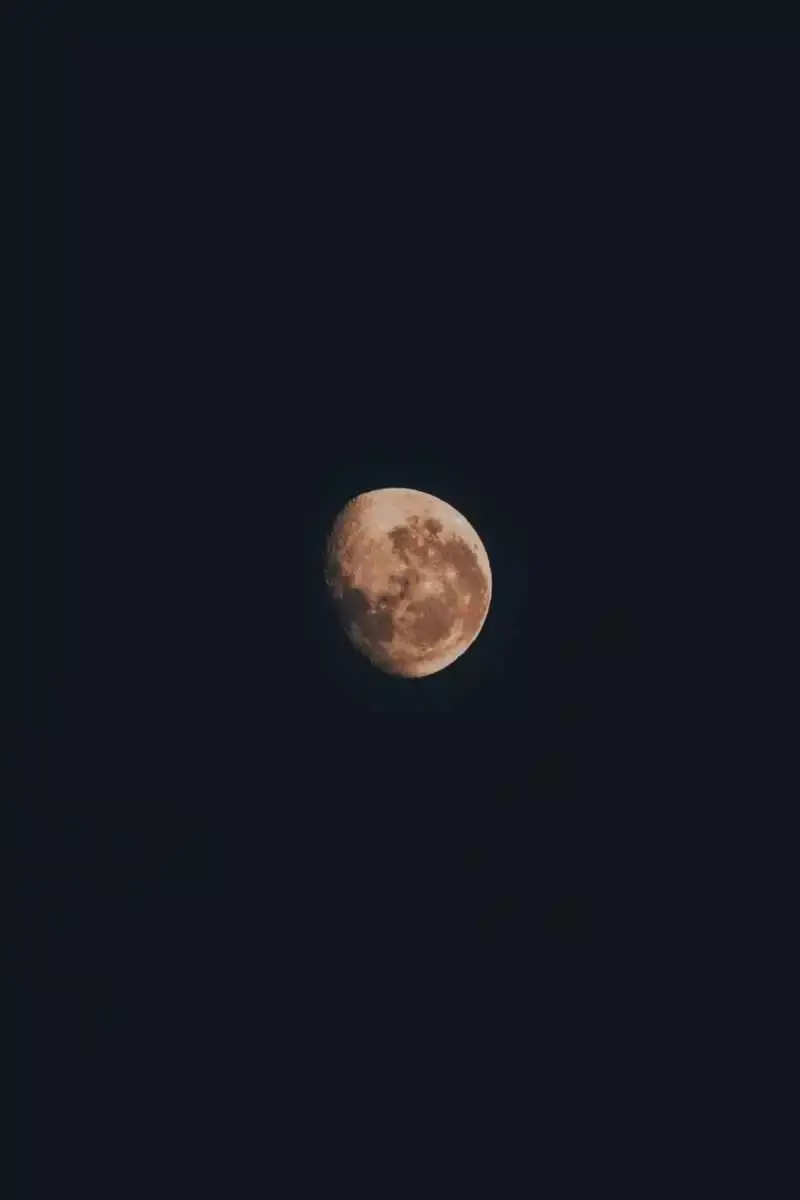 Life on Mars: Your questions answered
Let's get right to the point: does Mars have life on it? We don't know, according to the majority of scientists. When are we going to find out? Some predict that we'll have to wait several years, while others believe the answer will be ready much sooner.
The great question of whether there is life on Mars has been asked for centuries, but only in the last few years have academics concentrated on the potential for a definitive answer. Several factors have fueled the debate.
The first was the finding that life could thrive in harsh environments on Earth, such as Antarctica's ice and deep-sea volcanic vents. Researchers wondered why it couldn't exist on Mars if life occurred in such regions.
Mars, on the other hand, had more than enough time to cook up a microbial organism, some of which may have died and left chemical evidence on the surface—or even retreated beneath the surface to thrive in deep, warm aquifers.
Now, according to a recent study published by the National Academy of Sciences on January 18, some of those old life's surface signs may have been found in front of our eyes.
Curiosity's scientists discovered complex organics on Mars, possibly containing kerogen, which could be of biological origin; Phoenix and Curiosity found evidence that the old Martian atmosphere was habitable.
In the 1970s, I believe we discovered evidence of former life on Mars.
The labeled release experiment aboard Viking has shown promising results, although most have dismissed these experiments as chemical reactions.
We have gotten more knowledge of the laws of nature controlling the seemingly endless physics and evolution. We don't know whether we're alone in a sea of oceanic sand, and we can't see anything beyond that. This mystery can be solved with just one exploration.
The new study, led by Pennsylvania State University geoscientist Christopher House, was based on work done by NASA's Curiosity rover, which has spent the last nine and a half years studying the rocks and surface sediments of Mars' Gale Crater, a former lake, in search of clues to the planet's geologic—and biologic—history.
The rover used its onboard drill to gather rock and soil specimens at 24 different places around Gale Crater for the first portion of House's research. The samples were then cooked to around 850o C (1,500o F) in a laboratory oven built into the rover's body.
The chemistry of the vaporized samples was then analyzed using a laser spectrometer, which looked for carbon, the elemental foundation of all life as we know it. There was a lot of carbon discovered, which was to be expected. It was the type of surprise that caught me off guard.
The crater rim was breached by ancient rivers on the western side of Jezero, which flowed into the crater, generating a river delta and filling the crater with a lake.
There is additional evidence that once liquid water flowed on Mars, frozen water existed beneath the planet's poles. Mars lost its barrier protection magnetic field about 3 billion years ago.
The more carbon-12 you find in a Martian sample, the more likely you are dealing with an early life artifact.
Curiosity discovered a plethora of it: Nearly half of the samples examined by the rover showed much greater carbon-12 levels than scientists generally find in Faraway galaxies or the Martian atmosphere.
Is microbial life present on Mars? A New Study Provides Intriguing Hints
It's an incredible but terrible location to find your way back to the land. The planet is largely a wasteland, where winter temperature drops below 215 o C (-254 degrees Celsius), and atmospheric carbon dioxide constitutes only a fraction of Earth.
Red Planet hasn't been so wrecked as many times. During 4.5 billion years of its lifespan, the ship was submerged under oceanic waters protected by an airy layer. It ceased to operate as a magnet and allowed the solar wind to destroy its environment, thereby destroying it.
In addition to the Viking LR's direct proof for life on Mars, Viking, later missions to Mars, and findings on Earth have all found evidence supporting or compatible with extant microbial life on Mars.
A habitable environment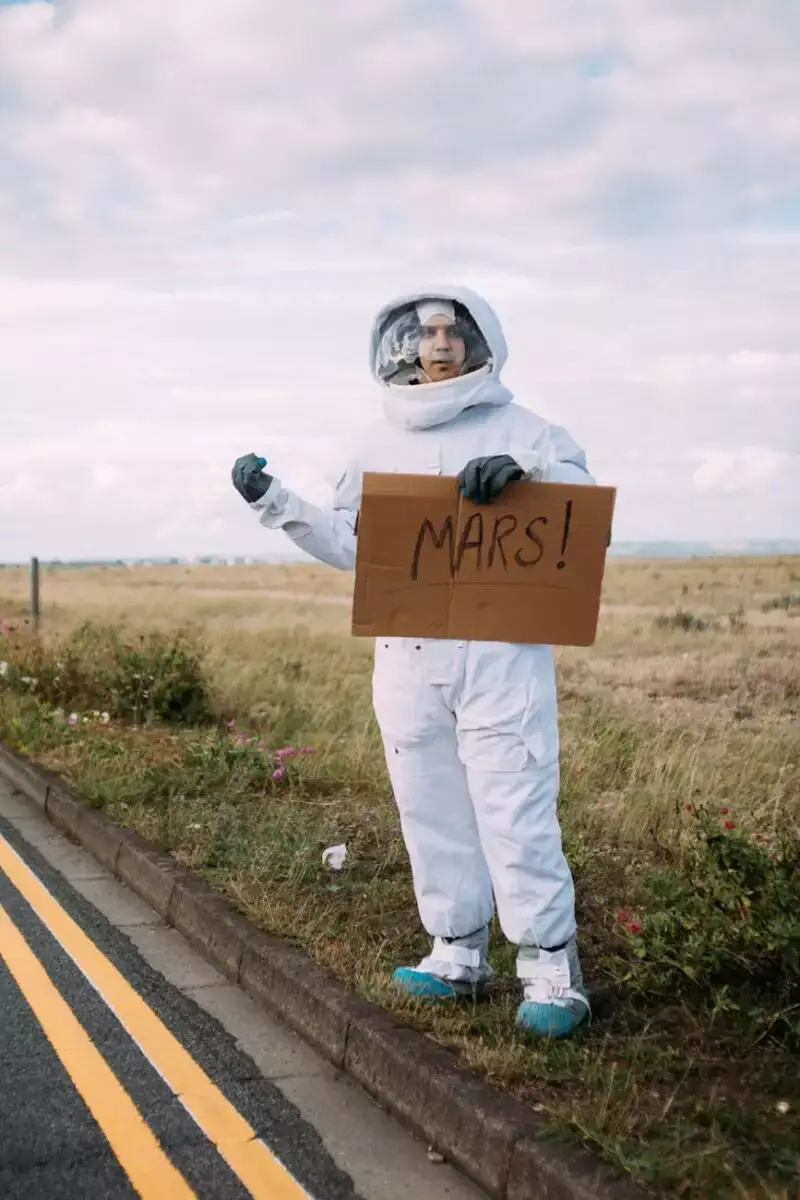 NASA Scientists reported a fascinating biological explanation for their discoveries: Microbes growing in and under the soil of ancient Mars would have preferred carbon-12 over carbon-13, metabolizing the isotope and creating methane as a byproduct.
The methane would have risen into the atmosphere, where ultraviolet radiation would have broken it down, and the carbon-12 would have precipitated back to the surface as a dusting.
The samples were collected in Gale Crater's relative highlands and cliffs—which would have been above the historical water level and hence more exposed to the precipitated carbon-12—added to that theory.
Finding such molecules would not establish life on Mars, but it would strengthen the case and encourage NASA scientists to investigate further.
In an email to TIME, House stated, "The significant carbon-12 quantities detected [on Mars] are found on Earth in biological methane or when bacteria eat biological methane."
"The Martian samples mirror Earth rocks from Australia from 2.7 billion years ago, when our atmosphere was rich in biological methane," says the researcher.
Are we the Martians?
NASA, for one, is upbeat about the findings, albeit cautiously. In a statement, Paul Mahaffy, a recently retired member of the Curiosity research team, stated, "We're finding things on Mars that are tantalizingly interesting." "However, we'd need a lot more proof to conclude we've found life."
Even House agrees that other, non-biological events could explain the current findings. Thus Mahaffy's caution is well-placed.
For instance, UV energy from the sun might have induced changes in the Martian atmosphere's molecular makeup, resulting in extra carbon dioxide and carbon-12, which would have rained down on the surface in the same way biological activity would.
"The Martian samples mirror Earth rocks from Australia from 2.7 billion years ago, when our environment was rich in biological methane," says the researcher.
Could humans bring life to Mars?
Ensuring our mission is safe when sending spacecraft to Mars is crucial. Although a space mission can take months, hardly bacterial organisms survive it. All missions to Mars must be thoroughly sterilized before landing.
In other words, instruments searching for signs of life could fool the spaceship into believing the human beings were alive.
It would appear that the Earthlings could survive on a planet on Mars, potentially disrupting life forms on Mars if the conditions change.
In a statement made by Penn State, House added, "There are articles that indicate UV might create this type of fractionation." "However, further experimental results demonstrating this… fractionation are needed before we can rule this theory in or out."
"At Gale Crater, we haven't observed considerable evidence for a glacier yet," House says and a half years researching the rocks and surface sediments of Mars' Gale Crater, a former lake, for clues to the planet's geomorphologic biologic—history.
The rover used its onboard drilling to gather rock and soil samples at 24 different places around Gale Crater for the first portion of House's research.
Meanwhile, the Space probe will continue its discoveries, not just investigating more of the Martian surface but also sniffing for methane plumes that are believed to be emitted regularly from beneath Mars' surface and screening them for the telltale carbon. That would be a standard gold discovery, suggesting ancient and current life.
There is no direct evidence for existence. According to Panspermius, the possibility is life may have started elsewhere and reached Earth by asteroids, comets, and other smaller worlds.
If Mars had been home to life, it could have created a planet from which microbes had grown inside rocks on Mars.
Many scientists have been left with a serious question due to the debate. In 1996, the first evidence for the possibility of panspermia appeared. Researchers found that similar microbial fossils on the planet ALH84001 appear on Mars.
Could ancient life on Earth come from Mars?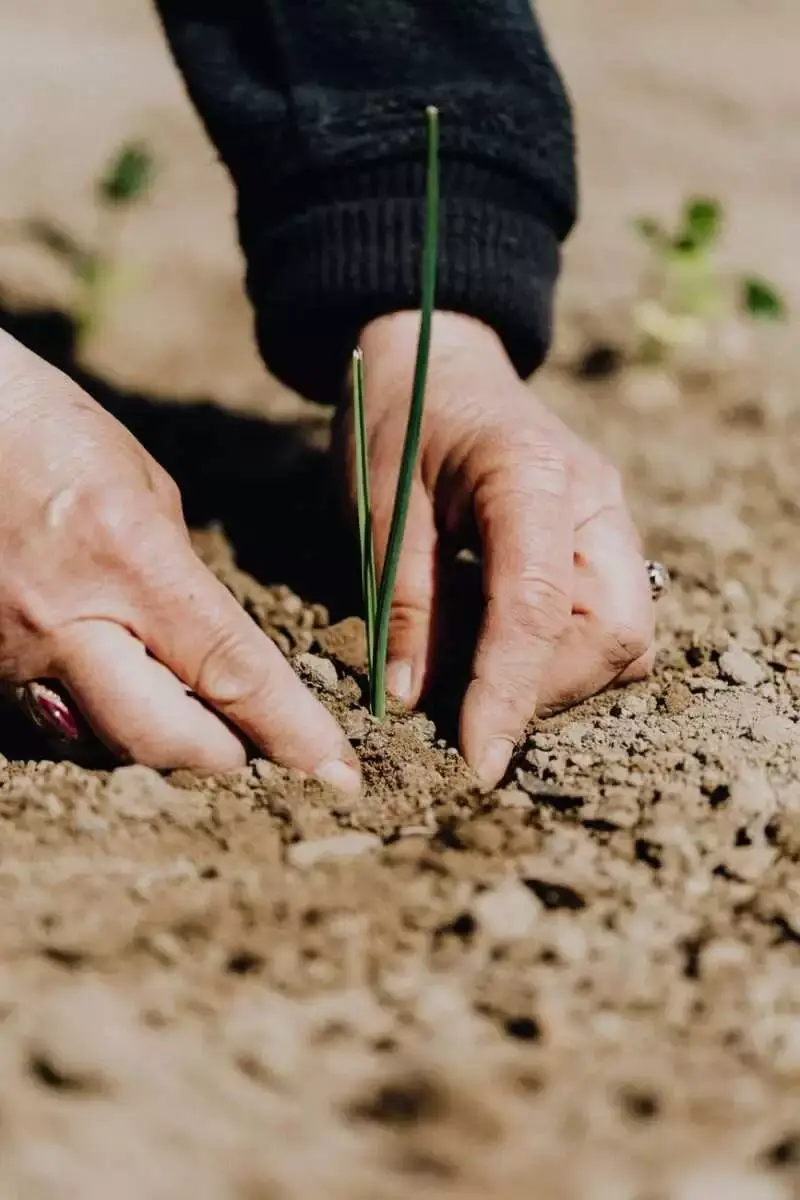 Reporters, photographers, and television camera operators descended on NASA headquarters in Washington, D.C. on August 7, 1996.
The audience's attention in NASA's auditorium was drawn to a little, clear plastic box on the table in front of them, rather than the row of seated scientists.
A velvet pillow was inside the box, and rock from Mars was placed on it like a crown jewel. The scientists revealed that indications of life had been discovered inside the meteorite. NASA Administrator Daniel Goldin exclaimed with delight that it had been an "unbelievable" day. He was more precise than he realized.
Nearly half of the samples examined by the rover showed much greater carbon-12 concentrations than scientists generally find in Martian meteorites or the Martian atmosphere.
The rock, according to the researchers, formed 4.5 billion years ago on Mars and remained there until 16 million years ago, when it was propelled into space, most likely by an asteroid impact.
The meteorite traveled through the inner solar system until it landed in Antarctica 13,000 years ago. It sat on the ice at Allan Hills until 1984, when snowmobiling geologists hauled it up.
Possibilities Of Life On Mars: Th3 5 Scenarios
#1. Mars never had life on it.
Despite possessing the same basic materials as early Earth and similar, wet climates, the required conditions for life to emerge on Mars just perhaps never existed. All inorganic geological and chemical processes continued to occur, but nothing organic took place.
The Sun then took Mars' atmosphere away a little more than three billion years ago, drying out any liquid surface water and creating Mars' current look.
This is the most conservative technique, and all three purported "positive" tests would require chemical or microbial clarity.
This is entirely plausible and the default stance in many people's minds. This will most likely remain the leading hypothesis until persuasive evidence emerges that strongly suggests either past or present life on Mars, and there were once habitable environments that existed on the surface.
#2. Mars did have life earlier, but it died out.
This evidence is just as intriguing as the previous one in many ways. It's easy to picture a world in which:
a dense atmosphere similar to Earth's troposphere and stratosphere, stable, liquid water on its surface, regions with vast geological diversity, volcanoes, a magnetic field, a day similar to ours in length, and temperatures only slightly cooler than Earth's today,
It could result in life. Given that life developed on Earth only a few hundred million years after its formation, many people find it difficult to believe that these conditions would not lead to life after more than a billion years.
There is substantial evidence that liquid water once flowed on Mars and that frozen water exists beneath the planet's poles.
Furthermore, sample archiving allows the material to be preserved for future analysis on Earth by new and more thorough tools that may not yet exist.
Even if Endeavor does not detect signs of past life, it will gather evidence that, if it came back to earth, could reveal new insight into Mars' history and whether or not life ever existed there.
The loss of the Martian atmosphere, on the other hand, had a significant impact on the planet and could have resulted in the extinction of all life on the planet.
Drilling down into Mars' sedimentary rock searching for fossilized life forms or even mutated carbon-rich spots could provide the data needed to support this theory.
#3. Mars had early life, and it persists in a mostly-dormant form beneath the surface.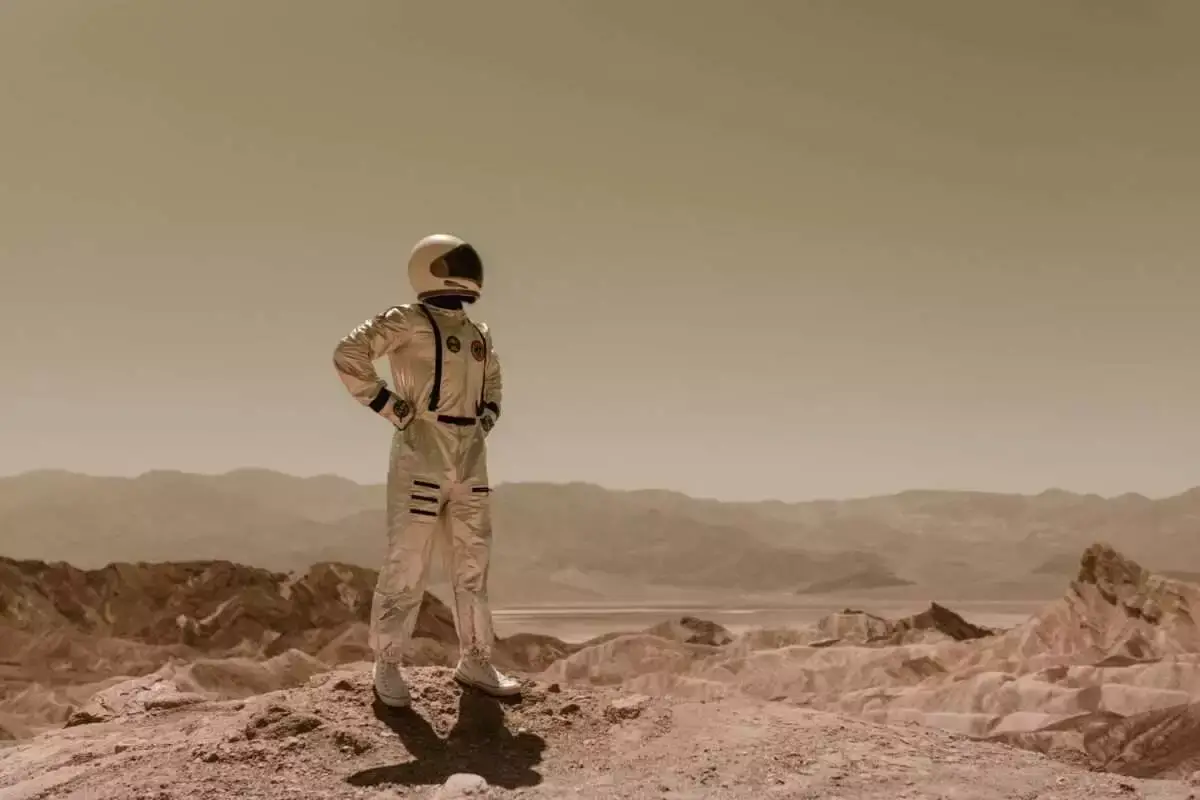 This is the most hopeful perspective of life on Mars, yet it is still scientifically plausible. Perhaps life began early on Mars, and when the planet's atmosphere was destroyed, a few prokaryotic cells persisted in a frozen, preserved-for future.
Life "wakes up" and begins executing its fundamental biological tasks when the correct conditions occur — possibly below, where liquid water can sometimes flow.
If this is the case, life may still exist under the Martian surface, possibly in the shallow sands just a few feet or even inches beneath our spacecraft.
Even if we're speaking specifically about single-celled life, maybe not even reaching the intricacy of a eukaryotic cell, life on any planet other than Earth would be a scientific revolution.
NASA's Endurance rover, successfully deployed on July 30, 2020, will collect important soil samples to evaluate this potential situation.
#4. Mars did not contain life until earth organically seeded it.
A massive, fast-moving body collided with Earth 65 million years ago, forming the Chixulub crater and sending up enough rubble to envelop the planet in a cloud of debris, resulting in the fifth great global catastrophe in Earth's history.
And, like many major impacts, this one is likely to have kicked up small bits of Earth into space, similar to how impactors on the Moon or Mars scatter meteors all over the Solar System, some of which end up landing on Earth.
On the other hand, a few hits are likely to carry material from Earth to other worlds, particularly Mars. It appears implausible that organically rich stuff from Earth's crust would not make it to Mars at all.
Instead, it's quite likely that Earth-based creatures made their way to Mars and started breeding there, whether or not they flourished.
Perhaps one day, we'll be able to reconstruct the entire history of life on Mars and establish whether any of it originated from the same single-origin as all present Earth life. It's an intriguing option that's difficult to dismiss.
#5. Mars is the closest planet to Earth of all the planets in the Solar System.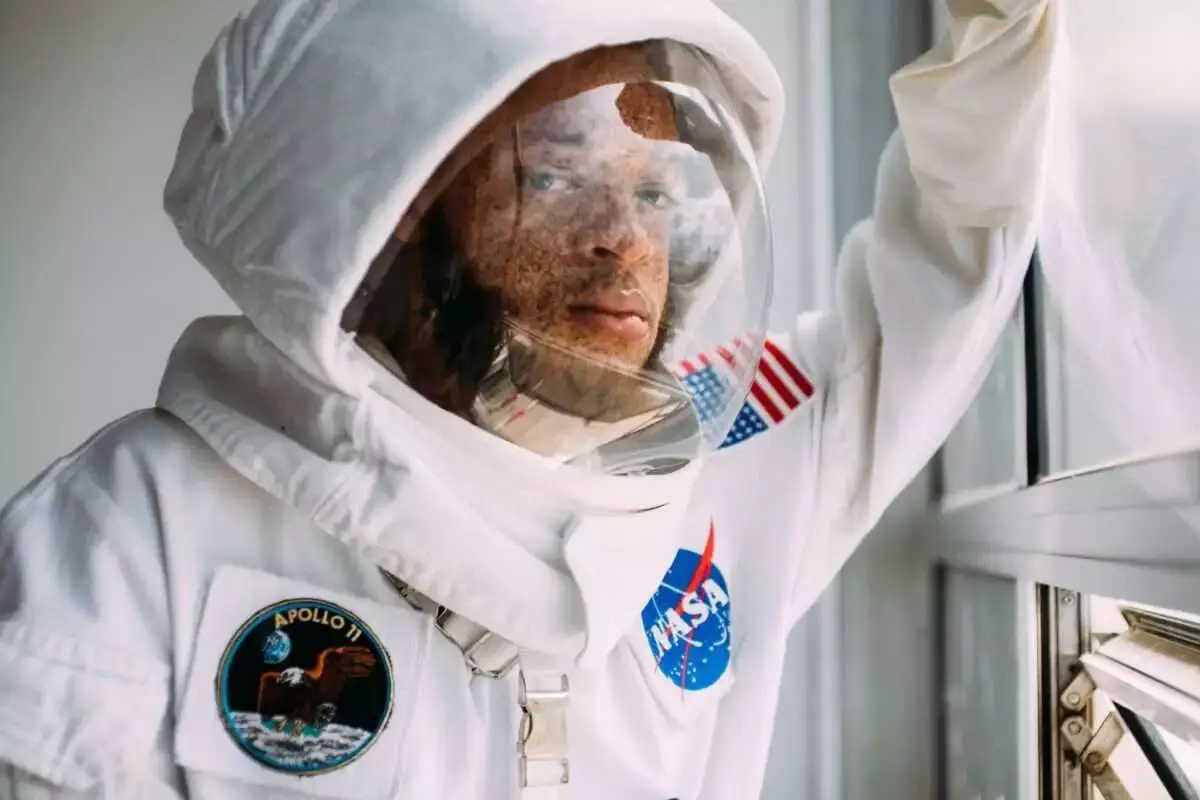 Finally, until the start of the space era, Mars may have been a barren, lifeless planet – at least for billions of years. Perhaps fugitives from spacecraft that weren't completely fumigated or sterilized crashed on the Martian surface, taking with them current Earth life.
It's astrobiologists' worst major headache: there's a rich history of life in another world to be discovered, but we'll pollute it with our creatures before we ever learn the genuine history of life there.
In the worst-case scenario, there was primitive life on Mars of Martian origin surviving, but Earth life came and then out of it, causing it to go extinct quickly.
This very real, good dread is why we're often so cautious while exploring other planets and alien places from a biological standpoint. Early Mars was very similar to early Earth.
There's a lot of hope that subsequent generations of Mars missions and satellites will help us figure out whether Mars has ever harbored life, whether today or in the past.
If the explanation is yes, it raises a crucial follow-up issue: Is life connected to or separate from life on Earth?
It's possible that life began on Earth and then spread to Mars; it's also plausible that life started on Mars and then spread to Earth; it's even feasible that life existed before Earth and Mars, with earliest examples of it taking hold on both planets.
Lately, finding hydrogen and methane in the Martian atmosphere has been reported by other scientists. Martian life has never actually existed.
The underlying ice has preserved a patch of liquid water that would ordinarily evaporate instantaneously in the thin Martian atmosphere.
What is Mars like today?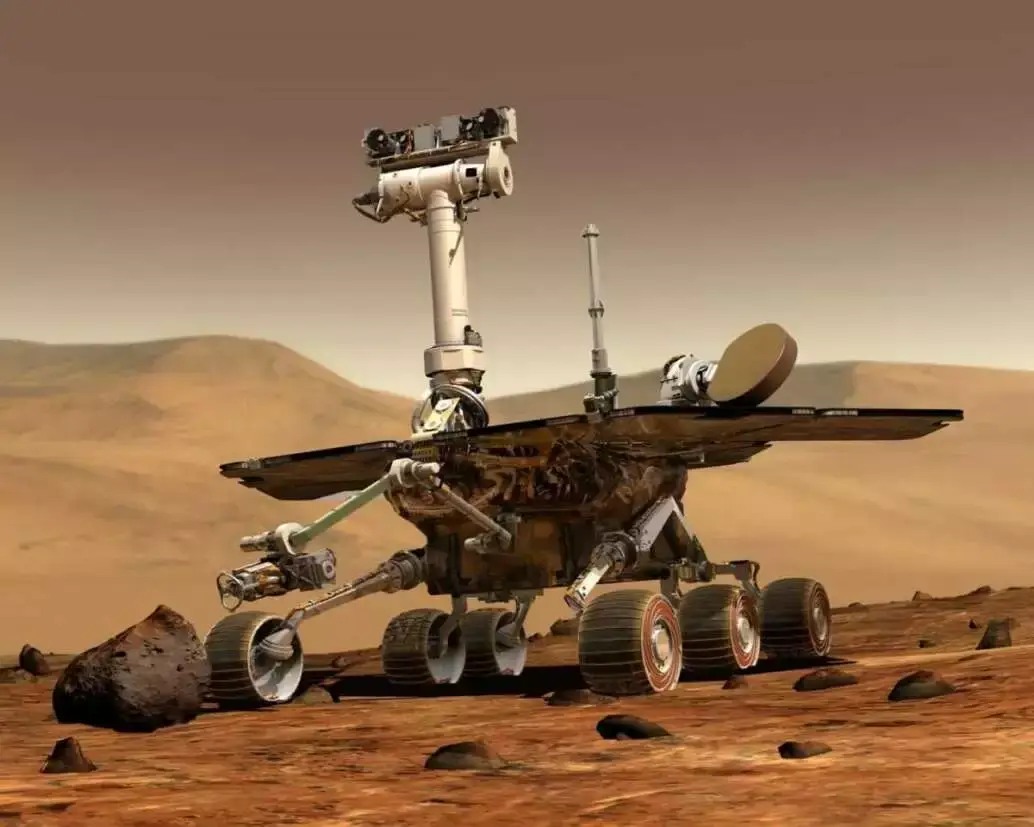 Mars has an average temperature of -60 °C and an average temperature of -81 °F. Summers sometimes get 30°C (86 degrees), but this is no picnic because the atmosphere on this planet is 95.3% carbon dioxide and is not covered with any magnetic energy.
Low atmospheric and cold temperatures result in unstable liquid water on the surface. In this situation, life is not possible.
However, scientists have no conclusive proof that life ever thrived on Mars at this time. We have a few signals that could be markers of past or present life, but completely inorganic mechanisms could explain all of the reported outcomes.
The only way to discover the truth, as always, is to do more and stronger science with better tools and methodologies.
As NASA's Perseverance rover collects a range of soil samples, the next step will be to return them to Earth for analysis in a laboratory.
If we succeed, we may determine which of these five scenarios is most compatible with the facts about Mars within the following year.
I hope you found this article an interesting read.