This edition(The 9th) of the ZEE Jaipur Literature Festival(JLF) 2016 was dubbed Kathasaritsagar, following the tradition of coining a metaphor for the festival each year by its co-director, Namita Gokhale. The festival was indeed a collection of numerous stories and tales told by writers, scholars, actors, artists, singers, dancers, and creative practitioners of all kinds, both well-known and obscure, from genres popular and severe, emergent and established. The diversity of the festival was its strength.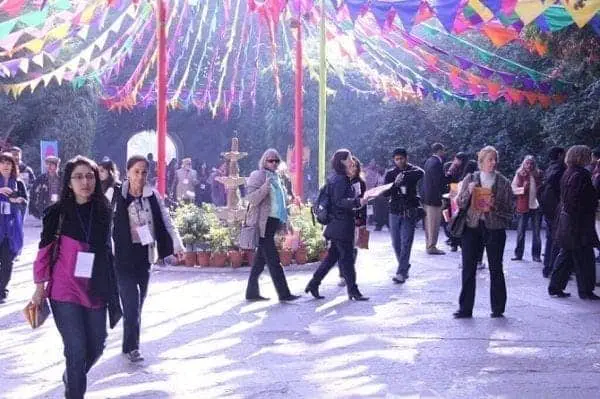 The festival began with a keynote address by the literary legend Margaret Atwood, a novelist, literary critic, essayist, environmental activist, and a beloved feminist. During her talk, she stressed the importance of the literary movement and how essential it is for young minds to get into the habit of reading and writing. "Writing is the means whereby light is shed on darkness. There are many darknesses but also many voices," she said.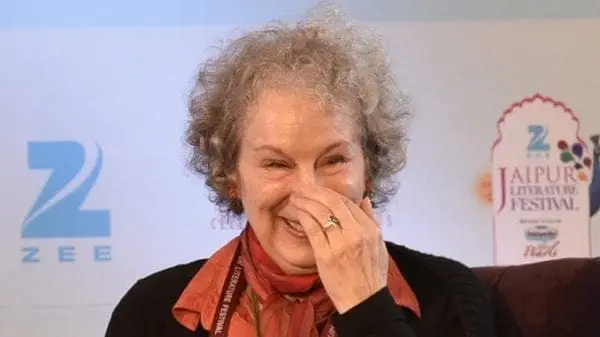 Quoted from financial express, "From Shashi Tharoor to Gulzar, Swachh Bharat to Intolerance," ZEE JLF 2016 covered it all.
Congress MP Shashi Tharoor with social activist Sanchaita Gajapati Raju during the 'Swachh Bharat: The India Story's session said, "We have not seen concrete progress, fund allocation, improvement of fundamental structure and schemes. The Prime Minister deserves credit for having raised the issue, but the government is not confined to headlines" when asked about the initiative.
Furthermore, actress Kajol Devgan talked about no dividing lines in Bollywood when asked about the ongoing debate about increasing intolerance. Famous poets and songwriters Gulzar and Javed Akhtar stressed the need to personify the freedom to write. Among the other renowned speakers were English Comedian Stephen Fry, Steve McCurry, Suhel Seth, Meera Syal, Blake Morrison, Amish Tripathi, Thomas Picketty, and many more.
Apart from the impressive and illustrious line-up, there were many books with varying genres and their authors to sign your copies which made for another interesting feature of the literature festival. Amish Tripathi, William Dalrymple, among others were present for signing books.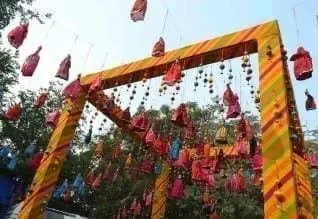 "Books are the center stage at Zee JLF, but music, fashion, and food aren't far behind."
Each day, a folk performance kick-started proceedings at the Front Lawns, with a high-voltage evening concert closing the day. This year, Rajasthani musicians Nathoo Solanki and Chugge Khan were the opening musicians. Padma Shree Ustad Wasufuddin Dagar, Sufi singer Mukhtiyar Ali, Karsh Kale, Mrigya, Midival Punditz, guitarist Valentine Shipley, Swarathma, Punjabi folk and jazz singer and sarangi player Amrit Kaur Lohia, and the Skavengers.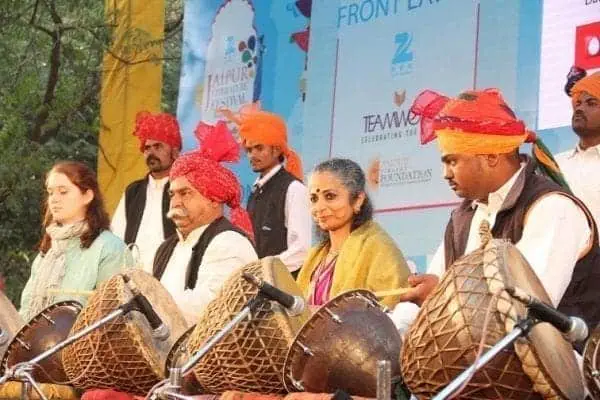 Fashion at Zee JLF was booming and was worth the appreciation. Eclectic, like the books, it ranged from the Rajasthani poshak, complete with borla, which Diggi Palace's thakurani, Jyotika Kumari Diggi usually wore. You may also spot several people in the go-to 'power-dressing' – saris and ethnic jewelry while the rest opted for 'smart cosmopolitan': long dresses or skirts and jeans in neutral colors with boots and colorful stoles, which blended in with the beautiful decorations(with hanging puppets!) at the entrance and everywhere else in the venue.
Coming to the last, but certainly NOT the least, FOOD! JLF 2016 witnessed many pop-up stalls selling sandwiches, quiches, Italian, South Indian, and more. The big hit was the hot Pushkari chai, spicy Rajasthani kachori, and samosas sold on the front lawns, with tables draped with colorful silky fabric.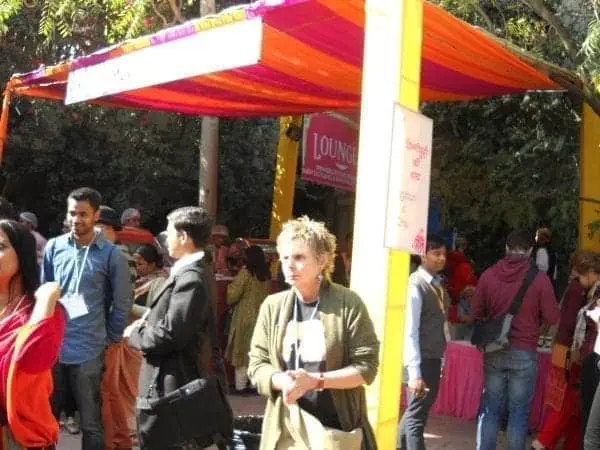 Also present at the festival were beautiful and original posters, lockets, and postcards available for sale, at an affordable price! Free goodies included badges and bookmarks. All in all, it was a fun-filled, entertaining festival for people from all walks of life. What's more? It was free!
She is an engineering student with a love for all things literary, also with an added interest in music and dance. Also, she is a writer and an extrovert who loves writing and people who're funny.
She likes to explore about famous personalities and she has written interviews about them. She also writes about fashion, entertainment, lifestyle and other interesting categories that people might like.