As an affiliate-driven website, Icy Tales earns from qualifying purchases.
Are you seeking some entertaining and thrilling things to do in Chicago? Then join the Gangsters and Ghosts tour in Chicago, available on multiple dates from 11 am to 8 pm in Chicago.
You will get to know about Chicago's haunted past, like murders, disasters, gangsters, and ghostly tales. You can purchase your tickets online on Feverup for just $35 per person. Ticket prices may vary for youth and seniors.
Four tours run on various dates including 11 a.m., 1 p.m., 4 p.m., and 8 p.m. You can select any date while purchasing the tickets and the departure and return points for your tour is 71 E. Wacker Dr, 520 S. Michigan Ave.
This tour is for everyone, although a person should be physically fit to join the tour.
1. Chicago Ghost and Gangster Stories
Chicago has a great and deep history when it comes to ghosts and gangsters.  The city hides a dark gangster past that started in the 1920s and 1930s with gangland shootings and murders.
On this tour, you will go through all the ghostly and crime scene locations in the city which are still visited by renowned actors.
This hauntingly entertaining tour of Chicago is a great thing to do while visiting the city. You will learn about Chicago's tragic past, including its murders, notorious criminals, and paranormal stories.
You'll find out about the spooky incidents that have occurred at various locations, such as a series of unexplained deaths and the big ballroom's self-playing piano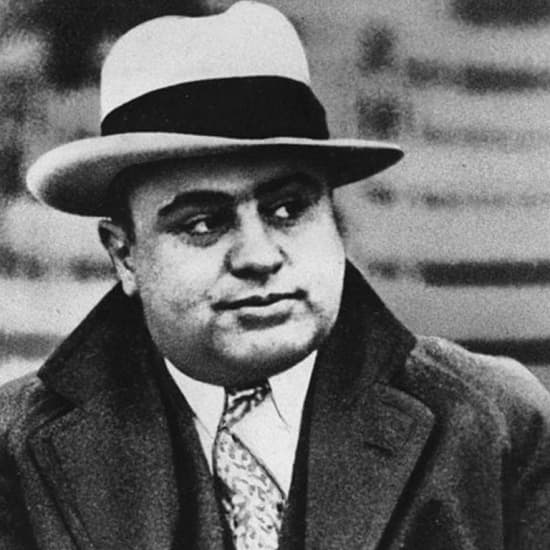 2. About the Tour
They take great pride in running a 2-hour tour. It is a walking tour. Don't worry; you will not get tired because there are some frequent stops where you can rest and refresh.
The Congress Hotel, Death Alley, and Palmer House are frequent stops where you can get refreshments and a restroom break.
This tour examines the gangsters and ghosts of Chicago's past and moreover, the tour is in the vicinity of "The Loop."
It is the location where the knowledge of the 20th-century gangster began and is filled with speakeasy saloons, secret tunnels used by bootleggers, and the famous AI Capone.
It all happened 100 years ago and visitors will get an exceptional chance to see these renowned haunting places and historic murder scenes.
3. Tickets Purchase
Learn more about Chicago's famous gangster history and unusual ghost stories by booking tickets for the Gangsters and Ghosts Tour in Chicago.
You can purchase tickets on FeverUp. Tickets cost varies for different ages. Such as adult (18–64) = $35, senior (65+) = $25, youth (7–17) = $17, and child (0–6) = free.
4. Things to Note
Unfortunately, this event is not wheelchair-accessible.
All sales of tickets are final for this tour and cannot be refunded, canceled, or changed in any circumstances.
However, this tour experience will only be gained when there is good weather.
If this event is canceled due to poor weather, you'll be offered a different date or a full refund for your purchase.
What: Gangsters and Ghosts Tour in Chicago
When: Various dates available
Where: 71 E Wacker Dr., 520 S Michigan Avenue, Chicago
Time: Multiple time slots (11 am, 1 pm, 4 pm, 8 pm)
Tickets: Click here and purchase your tickets now.