An explosion cut through a busy commuter train in Taiwan's capital, Taipei, injuring almost 24 passengers of the train.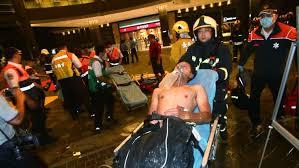 What happened?
The blast affected a train at Taipei's Songshan station, during midnight, leaving many passengers badly burned. The Police has reported to the media that they had found a broken tube with explosives inside it, which looked like a firecracker.
Premier Lin Chuan told media it appeared "malicious" but police have not ruled out an accident.
The Police speaks
Police bomb squad chief Lee Tzu-wen told local media that investigators found "a 15cm-long, broken metal tube stuffed with explosive material inside a black backpack."
According to them the blast could have been caused by this object.
The Passenger speaks
One passenger was reported to say that-"There was a blast and the carriage went dark. People were panicking and screaming."
Other eye witnesses have reported to the local media that they had seen a man carry a rectangular object onto the train carriage, just some moments before the explosion.
The cause of the explosion has still not been surely identified. The police are investigating further into this matter.
Suspects
The police of Taiwan have named a man whom they suspect was responsible for injuring more than 20 people in this pipe bomb blast. The suspect, 55-year-old Lin Ying-chang, was seriously injured and is still unconscious. Police have reportedly matched his fingerprints to those found on part of the exploded device, which had been found near him on the commuter train.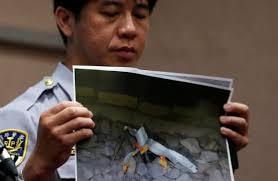 Mr Lin is in a critical condition with burns to his lungs and is being kept alive on an artificial respirator.
"As he suffered serious injuries he is unable to speak, so we are not yet able to make further interrogations," said Wang Pao-chang, head of the National Police Agency's Taipei branch.
We have to wait for Mr Lin's revival to get to know more about this incident and the reason behind this blast. Till then we can only hope that the 25 people who have been injured in this blast, get well soon.