As an affiliate-driven website, Icy Tales earns from qualifying purchases.
'Never judge a book by its cover' and this famous saying is not at all keeping the outrage as the 'Padmaavat' controversies seems no way to stop. Just two days before the release of this controversial movie, the founder of the Rajput Karni Sena, Lokendra Singh Kalvi said that there will be a curfew all across the country if the movie is released.
On Monday he said in a Press Conference that he has been invited for the pre-screening of the movie 'Padmaavat' allegedly by Bhansali Productions. He said, "They thought we would refuse the offer, but no that is not going to happen.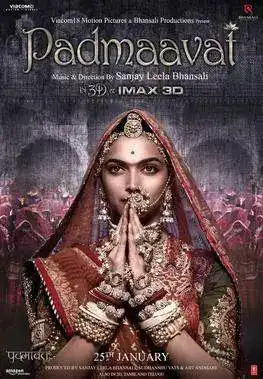 It is interesting to note that the Chief Minister of Haryana, Manohar Lal Khattar offered reassurance that he will ensure that law and order will be maintained. He also informed that the honorable Supreme Court's will be religiously followed.
Kalvi even showed the letter to the press which was allegedly sent to him by the Bhansali Production dated 20 January. It states that the film showcases the honour and valour of the Rajput community and depicts the character of Rani Padmaavati with dignity and respect. Hence, requesting a peaceful release of the controversial film.
Seems like Kalvi's stubborn attitude has no bound. He is persistent that he and his followers will not allow the movie to release. He stated, "I appeal to all social organizations. Get ready and request all the cinema house owners to not screen the movie. I have full faith that the citizens of this country will not let this injustice to happen. The curfew is decided."