If there is one thing you shouldn't do in your life, it gets into an argument with a Bengali especially with a Bengali girl (Or insult Satyajit Ray in front of them). They'll instantly call for backup and elk you out with their knowledge on Feluda, Rabindra Sangeet, Tagore, and fish. But if there's one thing that you can simultaneously agree on, it's the love for Bengali girls. Once you know them, nothing will ever be the same, and here's why:
1. Durga Puja Will Take on A New Meaning Because of Bengali Girls
New clothes, colors all around, sparkling fairy lights, huge processions, and the rush to wear a sari on Ashtami morning! And when you see her tripping in her red sari but trying to maintain a calm face, you'll know it's a sight you don't see every day.
She'll take you pandal hopping all night and dance to the beats of dhak. She'll wake you up at 4 to listen to Mahalaya on the radio. She'll force you into traditional Punjabi no matter how much you hate them. She'll make you pray on Ashtami and cry on the last day as the festivities end. In other words, once you spend a Durga Puja with her, it'll never be the same way without her.
2.  Sarees Were Made for Bengali Girls!
Yes, it's true. It's an unwritten law, and every Bengali woman and Bengali girl with an iota of pride in her will attest to the same. The nine yards draped around in the old Bengal style can make any man fall head over heels, not to mention the kohl and bindi that always accompanies it.
No woman carries her saree as elegantly or proudly as bong girls, especially during a Bengali wedding ceremony. Let's not forget that they have the most amazingly beautiful and expressive and gorgeous eyes you'll ever see on a woman.
3. Trained in Every Possible Art
It's a thing. Right from a young age, when she could walk and talk, she's been trained in dance, singing, art, and every other extracurricular possible. Singing is a trait that every Bengali girl is good at; it has almost become a way of identifying them.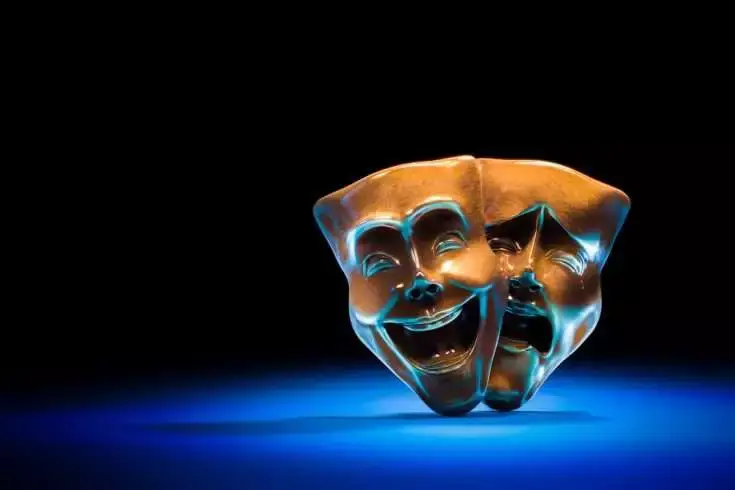 It is part of their tradition to train daughters and sons alike in as many avenues as possible, and this may be the reason why Bengalis still hold on to the era gone by. And if you're looking for her house in a full complex, it's the one from which you can hear the faint strains of Rabindra Sangeet being played at 6 in the morning as her dad sips his morning tea and reads the newspaper.
4. Best Chefs Ever!
She knows more ways to cook and varnish fish than all the dishes you know combined. Skip out on the boring chicken; she'll make you a fish fanatic in no time! She'll teach you to love Irish despite the millions of thread-like bones and even turn vegetables into a delicacy with the proper garnishing.
Not only cooking, but she loves eating too; you are sure to spoil your food habits after tasting the food here, which means you won't be stuck with a wannabe who'll forever be on a diet. Rather, you'll have a companion to try out all those new bistros.
5. Bengali Families Will Be Your Own
Her father's hard stare will follow you everywhere and is sure to haunt you in your dreams, but once he approves of you, the entire family will welcome you as one of their own! There'll be a naughty younger brother, a loving mother with the cooking skills of Gordon Ramsay and who's always in a flawless saree (if they're old enough, she probably sleeps in them as well), and a father who seems to be stuck to the news and whose household duties are restricted to finding the best fish in the market.
Nevertheless, you'll always be welcome, and once inside, you'll be flooded with a barrage of food, questions, and warmth like never before.
6. A Bengali Girl Has an Opinion on Anything and Everything
If you want a meek, submissive girl, then they're not the ones for you! A Bengali girl is outspoken and in trend with everything that happens around them.
They have opinions, both political and social, and this means you'll never run out of a topic to talk on! Perhaps this is why they're also so talkative but know that, with them, there'll never be a dull moment. When she isn't lecturing you on communism, she'll be humming a Rabindra Sangeet.
7. Feminine and Open Minded
Perhaps it was the communist regime, or just the way they were brought up, Bengalis tend to be free thinkers and open to new ideas – especially when it comes to Bengali women. And no matter how tough this article makes them look, they are all soft and feminine, and wherever they go, the lingering smell of flowers follows. Fiercely independent, but without the brash outlook. Stares that can kill, but also stares that can make you fall in love.
All in all, Bengali girls still contain a touch of the femininity from the bygone era while still advancing with the times. So find yourself a lifelong friend now!