If I've learned anything from my family its the importance of giving, and that it is better to give than it is to receive. Growing up I was used to gifts that had a great deal of thought put into them, and that came from the heart. That sentiment in mind, the following list is of seven awesome gifts that won't break the bank.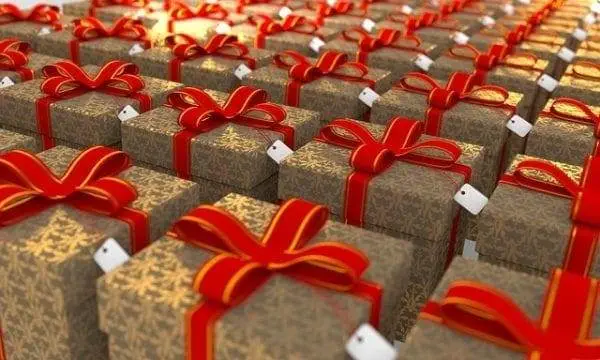 Star Maps:
The best gifts that we could receive are those that are individualized in their ability to speak to who we are. At $55, the first item for consideration does exactly that by mapping out the heavens at any moment in time.
At Twinkle in Time, their staff is dedicated to making quality star maps from the finest printing paper and technology. This cool product allows you to chart the stars above at any time and location, in the past, present, and future.
Show that special someone how much they mean to you with a star map illustrating the day you first met, or the date for any other important occasion in your life that you want to highlight. The sky you see with your bare eyes is not the limit. This gift is truly a unique gesture.

Screen Print This Customizable T-Shirt:
Is there someone in your life best described as the eccentric artist type? Someone who is educated in artwork ranging from Picasso to Warhol?
For that creative personality type, you know all too well, connect with their passion and give them a t-shirt with screen print design. The very same medium used by Warhol himself.
For less than 20 dollars, the customizable t-shirt by Screen Print. This is a great idea for the artsy creative or anyone else for that matter. At Screen Print This, a t-shirt is but a mere canvass, open to infinitely many possibilities to express how well you know your favorite artisan.
That being said, you can consider buying matching t-shirts to highlight your rapport with your awesome dad, mom, sibling or significant other. Get creative and start designing on Screen Print This.

A 

Reusable and Eco-friendly Water Bottle:
With all the pressing global concerns that we face like climate change, we all love those little items that make us feel like we're doing our part. Rated best water bottle of 2019 by Cool Things Chicago, the Kool8 water bottle will appeal to the eco-friendly side of just about anybody.
Born in Chicago, the Kool8 water bottle at its economical price is often out of stock. A feat that acts as a kind of walking testimonial about how cool they are. Or at least, proves that they're currently in high demand.
What makes this bottle/ thermos one of the best gift ideas is the way the elegant but reusable design plays an active role in addressing environmental concerns. With their stainless steel design, they greatly contribute to the reduction of plastic.
Apart from being eco-friendly, Kool8 is a big believer in social causes that you can directly be a part of. This is exemplified through the philanthropic contributions that they make towards underdeveloped nations. Twenty percent of their earnings go towards providing underdeveloped countries with purified water.

Protein Coffee:

Let's face it, from one person to the next, almost everyone loves a good cup of coffee in the morning. Yet, with all the options available to us, it can oftentimes be difficult to find a nice brew with a healthy balance. Especially one that provides us with the proteins and vitamins that we need while maintaining any sense of flavor.
The Complete Nutrition Protein Coffee by Maine Roast is a great way to preserve energy throughout the day. It is power packed and is a great way to get your daily protein intake.
Recently I stumbled upon their Ultimate Nutrition Protein Coffee, and I've never been happier with a coffee selection. I love their Iced Coffee flavor, and I can testify that after making the switch, I won't be drinking anything else for quite some time.
Personalized Jewelry:
Continuing on with this trend of thoughtful and sentimental ideas, this next item is a wonderful gift that will stand out amongst all others. Whoever thought that one's handwriting could act as such a timeless keepsake? The answer is – Kate Kim and her innovative team at Caitlyn Minimalist with their dainty jewelry handcrafted with love, that's who.
Ranging from $20 to $50, Caitlyn Minimalist takes the everyday John Hancock and turns it into fine jewelry with an individualized message inscribed on it. As such, it is no surprise to see that her brand is growing in popularity. For a gift that pales all others in comparison, turn to none other than Caitlyn Minimalist.

An Awesome Cooler :

I know, I know, this bit of merchandise may seem random to say the least but hear me out here. Founded in 2006 and located in Texas, Yeti has gone beyond the call of duty in their mission statement to create for the best coolers.
Named aptly after that formidable abominable snowman that we've all heard about, the products offered at Yeti have gained traction, earning their way on about every best gift list to date.
With products ranging from drinkware, chairs, coolers, accessories, and more, there is no question that you'll find a gift under $70 for that active macho man. My recommendation? The charcoal Yeti Sidekick Cooler, which is priced at $49.99, and as their slogan says, it's built for the wild.
For an adventurous dad, brother or significant other, this could be the perfect gift.
3D Soundwave Acrylic Block

This last item is also pretty unique, as it speaks to the inner nerd in myself. They say that actions speak louder than words. So what better way to display how much you care about someone than a personalized acrylic block that turns any message into a natural soundwave? I know, cool right?
At roughly $60, the 3D Soundwave Acrylic Block is one-hundred percent customizable to illustrate the frequency of anything ranging from – "I love you ",  to "You are my everything", someone's favorite lyrics, and everything else that the mind could possibly think of. Not only that, but the dimensions of the acrylic block make it easy to mount in any location in the house, making it the perfect gift for any occasion.

             While there are so many ways to show someone how much we love them, hopefully, this brief list can provide you with some ideas for a gift that is thoughtful, sentimental, and speaks to the person in question on a personal level.