Well being a United fan is probably one of the best things of my life. I don't care whether United loses or wins, I'll support them till I die.
"You can change your wife, your politics, your religion but you can never change your favourite soccer team"- ERIC CANTONA
Following are a couple of things that only a Manchester united fan can understand:
You believe that Ronaldo will be back.
Yeah, we all possibly know that this is not going to happen but we believe that Ronaldo might end his career at Old Trafford. After being probably the best "No. 7" at United, Ronaldo has established himself very well at Madrid and his reunion at Old Trafford seems quite unlikely. Ronaldo has a contract with Madrid till 2018 and it doesn't seem like Madrid would let him go. Perez recently said that "Ronaldo is worth $1 Billion" which clearly shows how much Madrid values him. Well fingers crossed for all United Fans, let's hope he comes back soon.
2. You believe that Paul Scholes is the best midfielder.
One of the biggest legends of Manchester United, Paul Scholes has served a lifetime at Old Trafford. Even today whenever a United fan watches him on the television, he/she gets goosebumps. The magic that he shows with his feet surely makes him a contender for being the best midfielder ever. His match-winning assists are something no United fan can ever forget!
3. You have updated your Facebook or WhatsApp Status as GGMU.

Whenever United faced bad days, these have been the words of every United fan. "Glory glory Manchester United!", a saying that a United fan is aware of and probably has once in a lifetime updated as his status on Facebook or WhatsApp. If you're a true fan, then this saying has to come to your mind whenever you watch a United game.
4. You hated May, 2012 after the Aguero goal!

3 minutes and 2 goals– that was the story of United failing to grab their 20th premier title. 90th minute against QPR, City was trailing with two goals to one when Aguero and Toure scored within the last 3 minutes to seal the winning title. After United ended their last game being on the winning side it was almost certain that United will claim the winning title. With only 5 minutes left to go and 2 goals were needed for a win. City added fuel to the fire and clinched the darned title! Being a United fan, I hated that month of May and still can't remove that memory from my mind.
5. You love Ryan Giggs more than any other legend of that era!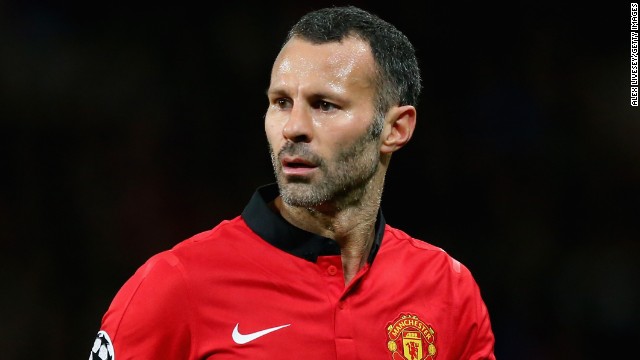 Ryan Giggs, another player who dedicated his career to Manchester United and is still working as an Assistant Manager at Manchester united. No matter what happens you will always believe that Ryan Giggs was the best of his era. Whenever a Manchester United fan watches an old game of United, he/she always has their focus at their highest when the ball is with RYAN GIGGS! The player who created the deepest impact on the game, you just can't keep him out of the game!
6. You believe Sir Alex is GOD.

You absolutely believe that he is the reincarnation of God, for what he has done for Manchester United .His record with United has been simply magnificent. More than that his love for United is something we are proud of. Standing on the sidelines during the "SIR ALEX FERGUSON TIME" and addressing the crowd after the game proved how much was he attached to United. He is so respectable that there's a separate "SIR ALEX FERGUSON STAND" in Old Trafford. Sir Alex was, is and will be the best manager of United forever!
7. 6th February is a special date for you.
This clock was stopped when the Manchester United squad was returning from Munich and their plane crashed. If you are a true United fan, then you can never forget 6th February. On the plane was the Manchester United football team, nicknamed the "Busby Babes", along with supporters and journalists of the 44 on the aircraft died. The team was finished. The Captain along with the 7 other players died. All of them were less than 25 years of age. Then came the time for United to rise from ashes and they never looked back and rest is all history.
That is why the world goes like: 
Glory, Glory Man United!