As an affiliate-driven website, Icy Tales earns from qualifying purchases.
If you have been interested in blogging or building a website, you would surely have come across Squarespace templates. If not, allow me to explain why are they so popular and how they will make your website more magnificent.
Before we talk about Squarespace templates, let's talk about Squarespace.
About Squarespace site
Squarespace is a kind of website builder, that includes everything that you need for creating a website, from designer templates to hosting. Through this, your whole site can be managed in one place and you don't need to learn coding to do that.
As of today, there are three Squarespace platforms in use:
Squarespace version 7.1
Squarespace version 7.0
Squarespace version 5
The "current version", which most of us have been using and are familiar with, is Squarespace 7.0. Whereas, the newest version is Squarespace 7.1.
What is the Squarespace template?
Once you've decided that Squarespace is the right platform for you, the first question you'll have to answer is "Which Squarespace template do you want?".
If you're not familiar, a Squarespace template is simply the layout and design the platform applies to your content of a particular Squarespace website.
There are 2 types of Squarespace templates possible for your website:
1. Free, built-in templates provided by Squarespace
2. Premium Squarespace templates built and sold by independent web designers
About Squarespace's free, built-in templates:
They're free to use with your Squarespace website! You can choose any template you like. Squarespace pre-made themes are free to use have a design that looks modern, clean and elegant.
On Squarespace 7.0, different templates have different functionality and customized options, so it matters, which template you choose. You can switch between templates, even after you've already started using a template.
On Squarespace 7.1, all templates have the same underlying functionality and customization options, meaning that no matter which template you choose, you will have access to the same layouts and styling options as any other template. But you can't switch templates.
However, you have greater control over your template design. Therefore, you can completely overhaul your template if needed.
About premium Squarespace templates
Although free templates (Squarespace 7.0 and 7.1) offered by the Squarespace site are gorgeous design-wise, they somewhat look alike and are used by about a million Squarespace users. So, if you want something different and unique, premium Squarespace templates might be a good option.
If you want a customized look and feel, but don't have months to go through the custom web design process, a premium template would be the best choice.
Squarespace template families
The first thing to note here is that template families are a term that's only relevant to version 7.0.
The Squarespace templates are broken down into template families, all templates within one family carry the same functionalities but may be styled a little bit differently on the Squarespace template showcase page.
For example, all the templates within the York template family (Artesia, Flores, Harris, Jasper, Jones, Lange, Shibori, Taylor, and York) can be styled to look and function exactly like each other.
Click to see- Template comparison chart
Choosing a Squarespace template
If you're thinking of using Squarespace to host your website, deciding which template will you be using is an important decision.
'Why?', you might be thinking. It's because not only can this decision affect how your site looks, it can also affect your site's performance in search results, and how effective it is in converting website visitors to customers.
It's tricky! Isn't it? Additionally, as both Squarespace 7.0 and 7.1 each offer around 110 Squarespace templates, available in the following 15 categories:
Photography
Local Business
Blogs & Podcasts
Professional Services
Online Stores
Portfolios
Events
Weddings
Memberships
Restaurants
Community & Non-Profits
Personal & CV
Entertainment
Launch Pages
Real Estate & Properties
Not such a big number, if you calculate, that's not many templates per category. However, each template is flexible enough to be modified for multiple purposes, especially with the latest 7.1 release. Also, the choice to choose premium templates, makes it harder to choose your desired template.
1. Define the purpose & utilize the categories
Before you even choose a template, you have to define the purpose of your website. Through, your purpose, choose in which category your website will fall.
Squarespace templates are divided into 15 categories.
Choose the category, to filter your template choices. But you don't have to feel pressured to select a specific category. Categories are primarily used to assist in your decision making, you don't need to follow categorization.
2. Should you use a Squarespace 7.0 or Squarespace 7.1 template?
Then you have to make a decision regarding which format of Squarespace templates you want to use.
Some of you, might be thinking 'Does it even matter, which version I use?'. Well, let me answer you about that!
This is because, as of today, two versions of Squarespace are used, each with a distinct set of templates, Squarespace 7.0 and 7.1.
Things to be aware of when choosing between Squarespace 7.0 and 7.1 are as follows:
1. The first difference between Squarespace 7.0 and 7.1 is the template options.
In Squarespace 7.0 you have the option to pick a template family. Each of these template families varies greatly iitsir capabilities. This means you should have a good idea of what look you were wanting ahead of time and the overall style of your website.
You can still switch templates in 7.0, but it does take a bit of work and time.
In Squarespace 7.1 there is only a base template. The Squarespace site shows many options when you start a new website, but all of these Squarespace templates are the same template family. You cannot switch templates on 7.1 as all these templates have the same functionality.
The only reason you see different options is that Squarespace is trying to save time on your site setup as you can pick a template that already has a layout or fonts that you like to jumpstart your website setup.
2. Some nice visual features that are present in Squarespace 7.0 templates are not available in Squarespace 7.1
There are some desired design elements, such as parallax scrolling (where background photos move at different speeds to text while a user is scrolling) and cover pages (one-page landing pages that are useful for marketing campaigns) available in 7.0 that are not available in 7.1.
3. Loading time
It has been reported that sites using 7.1 templates tend to load faster than their 7.0 counterparts.
4. Design settings
In Squarespace 7.0, fonts, colours and styles are defined by the template. That's why your options to customize them are limited. The adjustments are made on a page-by-page basis.
Whereas, in Squarespace 7.1, all templates have the same style and layout options, so you have more freedom to customize.
Adjustments can be made on a section-by-section basis instead of wandering different pages.
5. Development Platform
Squarespace 7.0, offers advanced users a "developer" access that allows you to build a custom Squarespace site from scratch, that lets them customize or even develop their templates.
Recommended, only if you have the technical expertise and need a custom site.
This feature is unavailable in version 7.1.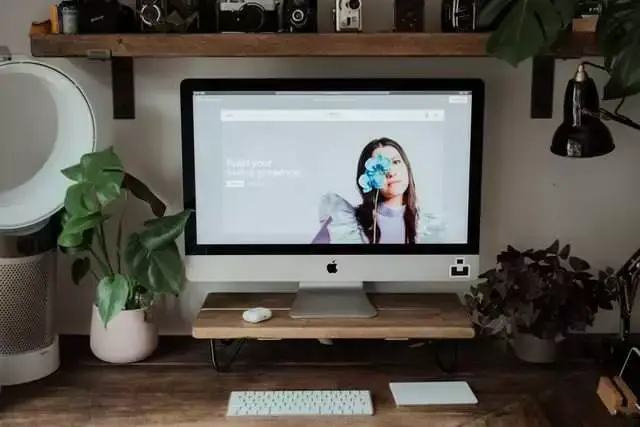 3. Should you use free Squarespace templates or a premium one?
Once you've decided, which version of Squarespace templates you will be using, a 7.0 or 7.1 template, the next decision you have to make is whether to use free Squarespace templates or go for premium Squarespace templates.
Advantages of using free Squarespace templates
It's obvious that the first and foremost advantage of it is, they are FREE with your Squarespace website.
They will get full template support from Squarespace and this support will be included in your Squarespace plan.
They take less loading time than the premium ones, as no additional lines of custom CSS or scripts are involved.
In general, if you want to choose a template that will afford you the fewest style updates and will require less time to design, go for free templates.
Premium Squarespace templates
If you have ever purchased one of the premium templates, you'll notice that it involves a bit of DIY. Yeah! you got it right. You have to create(build) the template yourself, by using the video tutorials.
You can build in by using the provided step video tutorials which provide your step by step guide on how to do it or use the third party template.
Every template works a little differently if you look at the template delivery and setup. Some are fully installed, while others are the build process. But all the templates have solid support (also a bit more hand-holding than the basic Squarespace support).
Advantages of premium Squarespace templates
If you want uniqueness, go for premium templates
Depending on who you buy a premium Squarespace template from, you may end up with more comprehensive and accessible support for your site than from Squarespace (at least whilst you're installing your template and putting your site together)
However, there are a couple of disadvantages to using premium Squarespace templates:
The Squarespace support team wouldn't always help you with your doubts relating to Squarespace sites built using premium themes.
They typically make use of custom code and extra lines of custom CSS, which can slow them down.
Badly-coded custom Squarespace templates may not be user friendly and can compromise your site's security.
Therefore, if you do decide to pay for a Squarespace template, it's really important to buy it from a reputable provider who can give you assurances about the quality of their templates and the security of your site.
So, which ones are you going to choose?
4. Performance of template
An important thing you have to consider when selecting a Squarespace template is its performance.
As you know, for a better user experience and better search results for your site, it's important to consider its performance. For example, it's best to use a template that's going to load as quickly as possible.
So, if you want to use a paid-for template, ask your potential suppliers which templates in their collection will provide you with the fastest page loading times.
Another thing you can do is consider picking a template that is focused more on the use of text rather than images, except for categories where more images are better, like fashion or jewellery.
5. Take a look at the demo before deciding
You can take a look at the demo before choosing a template – in the Squarespace template store you'll find a little 'preview' link beside each template that lets you look at an example website built using that template.
Third-party premium template stores usually give you a similar option.
Look at the demo on both- mobile and laptop, to make sure its works properly.
3 Most popular Squarespace templates
Bailard
Bailard is a template designed particularly for non-profits and communities. It includes read me, the take action, news, about and home sections.
The template Bailard from Squarespace gives you a simple, proper, and clean design.
The screen for the start option appears as a full image on the screen also the homepage comprises the take action and the about sections. It appears as a screen-wide image along with the section pages including the titles.
Paloma
Paloma template allows you to develop long yet scrolling style pages.
Custom-type pages, and multi-column layouts. In this, you can customize your pages for free training, blogging, showcase, course, shop, and about.
Nolan
Nolan is a template that is particularly created for portfolios. This template includes the customize sections of our services, company, contact, our work, and home.
It has a minimalistic, bold image and clean design with texting elements. The default version adds up a black and white theme which is easily changeable in any other colour.
Your Squarespace account dashboard
Use can use your Squarespace account dashboard to view your Squarespace sites, domains, and other subscriptions in one place.
If you contribute to multiple sites, your Squarespace account dashboard is a great tool for navigating and managing them all.
It gives an overview of your Squarespace account and any sites, domains, or other subscriptions you contribute to. Log in to individual sites, to edit the content of your site or update billing information.
Video tutorials for Squarespace templates
How much does a Squarespace template cost?
A good quality template generally cost between $100 to $200. That is less than custom web designs, which are generally higher. So, purchasing from a third party template store is more affordable.
As for subscribing to Squarespace, there are four pricing tiers.
Squarespace's prices start at $12/month (paid yearly) for the Personal plan. It is without advertisements and also includes a free domain name for about 1 year. The Business plan costs $18/month and adds marketing features. The Online Stores Basic ($26/month) and Advanced tier ($40/month) add eCommerce features.
Squarespace Pricing: Which Plan is Right for Me?- Choose after reviewing properly, every plan. Give it a try! Use Squarespace templates to make your website more attractive and stunning.
I hope this post will help in guiding you about Squarespace templates and help you to choose the template best for you and your career. All in all, whatever you choose, ensure that it provides you with the best customer experience.
Visit our website for more articles.