On 18th January 2015, two graduate students found an unconscious woman being raped by a guy behind a dumpster. The guy tried to run away when he was caught by one of them, and they called the police.
This guy turned out to be Brock Turner, a freshman at the prestigious Stanford University. Turner was then charged with attempted rape, rape of an intoxicated person, rape of an unconscious person, sexual penetration of an intoxicated woman, and sexual penetration of an unconscious woman. He pleaded not guilty to all five of these charges and was bailed out.
He claimed that he didn't mean to harm anyone. They were both intoxicated when they had met at the party and had danced and kissed, following which she had led him away from the party and had also given him a back rub.
So, how did they land up behind the dumpster? He claimed that they had fallen, and the location did not seem to bother them. It was a consensual hookup, he said. With his defense attorney Michael Armstrong, Turner successfully dropped the charges of rape of an intoxicated person and rape of an unconscious person. Turner was now going to stand for trial for three other charges.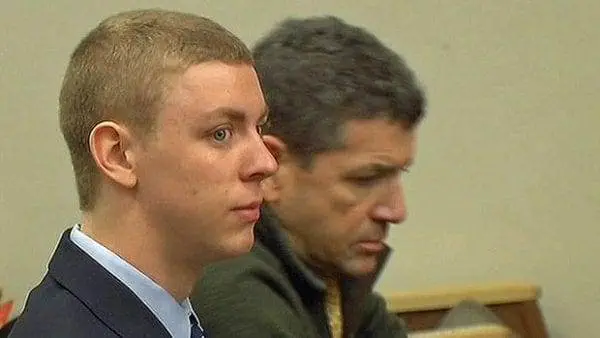 On 30th March 2016, Turner was found guilty of rape, and he was sentenced to spend ten years behind bars. On 2nd June, Judge Aaron Persky sentenced him to six months in jail and three months of probation.
He would also have to register as a sex offender. Judge Persky claimed that he had taken this decision as Turner had no past criminal records, and a 'harsher punishment' would have left a 'severe impact' on him. He was thus sentenced to three felony counts of intent to commit rape, sexual penetration with a foreign object of an intoxicated person, and sexual penetration with a foreign object of an unconscious person.
The whole country has criticized Judge Persky for giving a 'too-lenient' sentence to Brock Turner. It is claimed that the judgment has been influenced by Turner's race, gender, and social class. A petition had been started to remove Judge Persky, which had collected more than 400,000 signatures. Judge Persky has received many threats against him and his family.
On June 3rd, 2016, Buzzfeed got hold of the letter that the victim had read out to Turner, and it went viral. The woman's side of the story turned out to be completely different. She describes what she and her family had to go through after the incident and how it 'has done irreversible damage.' She wrote:
"I tried to push it out of my mind, but it was so dark I didn't talk, I didn't eat, I didn't sleep, I didn't interact with anyone. After work, I would drive to a secluded place to scream. I didn't talk, I didn't eat, I didn't sleep, I didn't interact with anyone, and I became isolated from the ones I loved most."
She took up parts of Turner's statement and responded to them in the letter.
Lastly, you said, I want to show people that one night of drinking can ruin a life. A life, one life, yours, you forgot about mine. Let me rephrase for you, 'I want to show people that one night of drinking can ruin two lives.' You and me. You are the cause; I am the effect. You have dragged me through this hell with you, dipped me back into that night again and again.
You knocked down both our towers; I collapsed at the same time you did. If you think I was spared, came out unscathed, that today I ride off into the sunset, while you suffer the greatest blow, you are mistaken. Nobody wins.
We have all been devastated; we have all been trying to find meaning in all of this suffering. Your damage was concrete; stripped of titles, degrees, enrollment. My damage was internal, unseen; I carry it with me. You took away my worth, my privacy, my energy, my time, my safety, my intimacy, my confidence, my voice, until today."
Things worsened for Turner when a letter written by his father defending his son was released on the internet by Michele Dauber.
Turner blames peer pressure and substance abuse for the whole situation and refuses to believe that he has done any wrong.
His mugshot from the night of his arrest was released only recently. Every news article before that had featured his innocent, smiling face and had mentioned how he is a star swimmer at Stanford even though he has 'attempted to rape' a woman, as he had not penetrated her but had used pine cones instead. The latest news claims that the sentence has been reduced to three months. It sounds like the claim of his gender, race, and class influencing this case is true after all.

Just another random potato.