On Sunday, 12th June at around 2:00 am a massacre hit Florida, killing 50 people, in a gay nightclub in Orlando. A gunman open fired, killing more than 50 people and injuring dozens. At last the gunman was shot dead by the police.

Unfolding Of The Incident
Pulse, one of the biggest nightclubs in Orlando was holding a Latin themed event on Sunday. The event was coming to its fag end, when a man open fired. There were more than 300 people inside the club at that time. He had an automatic rifle and nobody stood a chance in front of him. At 2.09 am, Pulse posted on its Facebook page-"Everyone get out of pulse and keep running."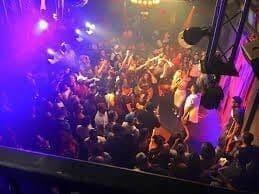 Who Is the Orlando Gunman?
The gunman has been identified as Omar Siddiqui Mateen, a New York-born U.S. citizen living in Port St. Lucie, Florida. Officials have reported that he had used an assault rifle and a handgun. The Islamic state has claimed responsibility, though it is not clear if the organisation had planned the attack or Mateen had carried it out independently.
Obama's Take on This Shameful Incident
US President Barack Obama described the gun attack incident on the gay nighyclub as "an act of terror and an act of hate". He also said that in this crisis Americans were united in their grief, outrage and had resolved to defend their people. Mr Obama also said that the brutal murder of so many people shows that how easy it is to acquire a weapon in the US and kill people. He expressed his heartfelt sympathy for the LGBT community and it was really a matter of shame, as the attack on one American was like an attack on the whole American race.
A Shameful Day for the Modern American History
USA which is the site of democracy, freedom and equal rights among people, has today faced such hatred. The father of the gunman has reported that he had a grudge in his heart. The LGBT community, has been the target of intolerance and hatred before also. This Orlando attack is a reminder that though US has made historic revolution by broadening the LGBT rights-like the legalization of gay marriage in 2015, but still the struggle continues. Seattle's gay major Ed Murray says that the struggle for equal rights has faced success as well as violent reaction.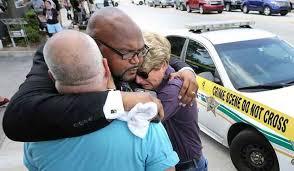 "Americans woke with the sickening, all-too-familiar feeling of fear that our community has once again been attacked. For too long, our community has been the target of violence throughout the world."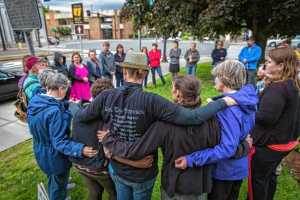 The people of US do not want themselves to be identified for this violent attack, they want to be united in their fight against this intolerance. They have pledged to stand with the LGBT community and go on fighting for their rights. The LGBT people have always been the target of extremists of different cultures. Even in the 21st century a person's choice of sexuality is becoming the cause for their death. It is really a matter of shame and sadness for the ever progressive western world. Accepting this hatred or violence silently is not the solution, they have to keep on fighting for the rights that each human being deserves.