As an affiliate-driven website, Icy Tales earns from qualifying purchases.
Here's the strategy of the strongest military in 10 countries that makes their military powerful and consistent.
Supposedly, if you have weak military weapon numbers and the number of soldiers, but maintain a strong connection with a strong military-based country in your neighborhood, then you are safe and get full support if any attack situation arises.
The opposing country will think before attacking if they know your military is more powerful than theirs as you are in heavier support from the neighboring country you are allied with.
For long-term security, it is always beneficial to be friends with all so that no wars count your military.
1. Factors that Make a Military Powerful:
1)Persistent and Targeted Funding
Nothing can be put to work without good funding. It will only remain a good idea
2) Powerful Political Leaders
The active duty of strong leaders is important to uplift military spending leadership.
3) Constant and Helpful Government
Countries against each other won't reach a decent level of power until a single side of it is left.
4) Sharp and Robust Military Leaders
The ones who take a stand for their assistant in command while entering into a real ongoing warfare and possible future one too.
5) Technology
Technology has always been an important subject in the military and is possible with excellent planning and a military budget.
Without breakthrough innovation, in armament, systemization, and critical support equipment a military can effectively be left with no transmission and a lack of strength and supplies.
 6) Well-Trained and Ample Workforce
The military should be in large numbers with well-trained people and have focused minds in their respective fields. They should have the courage to risk their lives in any situation as occurred.
 7) The Correct Equipment
The right equipment at the right time is important to fight during any conflict to protect the nation and the military. Aircraft carriers and navy ships should be on the list always.
 8) Discipline
With discipline, every big and small work can be handled. The workforce needs to take orders without any tension and perform them accordingly even if the situation is dying carrying out the responsibilities with a strong economy.
 9) Strong Strategic Planners
Military duties and plans are sometimes risky which can be life risking and will put the military members' position back to the starting where they struggled to reach the end.
To be strong they need to have excellent schemes combined with emergency plans and a good workforce in both boosting and field roles.
 10) Powerful International Allies
Standing and performing alone is always great but why take all the burden on one country when there are allies who can lighten the work pressure successfully, increasing your total authority and power when enemies arise situations.
2. How Should a Country Strengthen its Military?
Make the economy better by having a good military budget, and by helping businesses grow and industries work.
Generating a defense system where there is a mandatory military service with an aircraft carrier can also be an option.
On producing equipment like weapons, vehicles, uniforms, radios, etc. there will always be a reduction in expenditure.
 Establish a strong and loyal military workforce for the country.
 Train the people how to fight and what are the necessary things to keep in mind during war situations.
People between the ages of 18 and 60 should join the military force for the betterment of the country.
 A strong air force with a good number of aircraft carriers and a strong navy should always be in a country for any difficult situation that arises where the war can be handled in either way.
Do not hate everyone, make friendships with countries stronger in military power.
No political distress is allowed.
3. List of the Strongest Military in 10 Countries in the World:
3.1. The USA
The military ranking is given as number one due to its strongest military power where the workforce of the US army counts 1.2 million active personnel and widely 500,00 reserved workforce members.
It is also having the largest military budget.
The world's third-largest army after China and India in terms of the largest army.
It has the most innovative current army as compared to every nation's military force.
The nuclear weapons count is 1600 and it has signed a treaty with India, UK, and France.
The fourth largest submarine fleet is the Ohio Class submarine.
The US navy controls 18 powerful submarines, the largest in the history of the US.
The US has the fifth generation aircraft equipment with F-22 raptors, F-35 Lockheed, and the AbramsXtank.
The United States has a lot of experience in fighting with countries like Iraq, Syria, Afghanistan, Yemen, and Egypt.
This concept is usually beneficial, especially in hotter climates, where it will become handy and this is why the USA is at the top.
3.2. Russia
Russia always had a powerful military with history be it Soviet union time or WW1's Russia and till now has had no difference in power though they had a downfall in the Ukraine war.
Leading with its powerful gains, this country also produces its fifth-generation equipment the Armata t-14 and the Sukhoi Su-35.
It has been the largest weapon exporter in the world.
Having a huge nuclear stock with 2,800 working nuclear members where 1.5 million militaries were being mobilized and 385,000 enlisted military helping the Russian country.
Russia has the world's largest nuclear arsenal.
1.15 million soldiers are ready to serve the country with strong determination. 
There are 2,200 aircraft carriers, most tanks are present in a range of 14,000, and 320 ships are ready to fight.
3.3. China
China is a country with 1.5 million active soldiers and the world's second ranking based on their soldiers.
It has the most powerful military with more than 670,00 reserve troops which sum to several 2 million soldiers. 
After the economic miracle in China, it uses fifth-generation equipment like J-20 with Russia's Sukhoi-Su 35 and Russia's Armata t-14s, which are made in the country itself.
China has two aircraft carriers in its system.
It has a count of 450 nuclear war members along with all the other nuclear weapons that are in stock in their country.
Presently, China has completed designing its four aircraft carriers.
3.4. India
India coming in fourth place has the topmost and largest military based on 1.4 million excellent troops.
It has a reserve of 2.5 million arm forces.
The sum totals up to the range of 3.9 million military members who have the most modern technology armaments in the form of HAL AMCA and Russia's Sukhoi-su35 and some AbramsX.
With a peaceful and safe mindset, India has signed peace treaties all over the world for future purposes with Afghanistan, Pakistan, and Iraq and with the communist group in Central America.
India has a stock of around 350 nuclear weapons and has taken the place of the strongest military base in South Asia.
India has two aircraft carriers.
 3.5. Japan
In recent years after its economic miracle, Japan has changed its history of armed forces which range to 340,000 active personnel and around 100,000 reserved soldiers which is not a suitable military according to the large number population has 125 million people.
Keep note that Japan has more than 85% modern equipment in today's time and is the 6th largest in weaponry after countries like the US, Russia, China, France, India, and Germany.
The country does not stock nuclear weapons and the one issue it has been going through is lacking global needs where their soldier's troop is in Asia so it is still a kind of military power.
3. 6. Germany
Germany's military has not been good in past years even in World War II but, it has the power to stop any war in African countries which don't have a strong military force.
The member count ranges from around 280,000 and 870,000 reserved soldiers.
It has been the fourth largest distributor of equipment.
Unlike Japan, it doesn't has nuclear weapons in stock but has a plan for manufacturing as the situation can be for safety.
Germany ranks from 12th to 6th in just two years due to the reason of having outstanding military power in Europe.
3.7. France
France is just like the United Kingdom which has always moved on with great military strength, be it in army force or equipment in colonial French times.
They formed an outstanding empire with 260,000 soldiers and reserved around 230,000 troops.
It stands among the 5th largest exporter of weapons after Germany, India, China, the US, and Russia.
It has a nuclear weapons record of 245 in number.
The only issue it is facing currently is a lack of military force during aggression.
3.8. South Korea
The military in South Korea is powerful, adaptable, and innovative, which is a result of warnings for attacks received from North Korea.
They have around 550,00 military members and in reserve around 340,000 whereas the total population of the country is half a million.
Equipment of South Korea is F-22 raptors.
They are planning to have nuclear weapons from the United States.
The armed forces of south Korea are known as the Republic of Korea National Military.
South Korea is also manufacturing attack helicopters for its safety from North Korea.
3.9. The UK
It has always been in the top 10 list from the British colonial times or during World War II.
It encountered the Nazis in Berlin during Winston Churchill's reign.
It has two aircraft carriers in India and China.
In arm forces ranking it comes in the ninth position where 290,000 military members are present with a reserve of 220,000 troops.
The armed forces are not stable which causes slight disturbance with the powerful army.
They have a stock of 180 nuclear weapons.
3.10. Pakistan
Since post-independence, the soldiers of Pakistan are quite young and this is the reason for its tenth position after Turkey and the United Kingdom.
The weapons of the Pakistani military are not modern.
They have 660,000 military members in reserve 440,000 soldiers.
Due to its number of members, it is still counted in the 10th position of the top ten and has 170 nukes.
4. What's the Strength and Power of Israel's Military?
In the whole World, Israel has amazing pilots, the best air force in the middle east, powerful gun emplacement corps, a fleet of submarines, and a nuclear organization. 
In the latest survey as of 2009, the Military Leadership Diversity Commission has estimated that 1.09 percent of the members of the United States belonging to armed forces are only from the Jewish nations.
The Italian military navy is known as one of the world's "blue water" navies and manages two aircraft carriers. The royal navy with cutting-edge technology plays a large role as the country's highest number exporter in the world.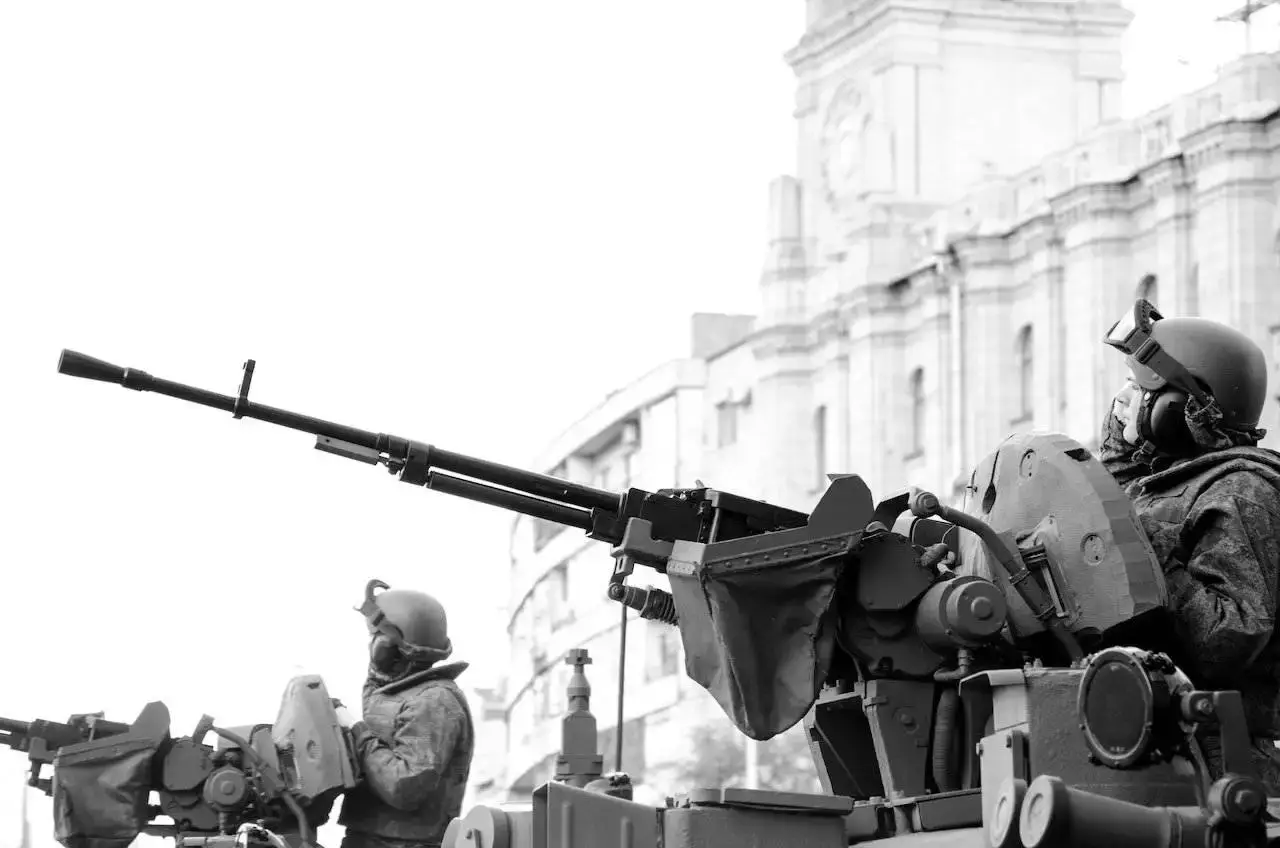 5. The Top 3 Countries Calculation:-
5.1. United States
The country's total population is 350,236,120 and the active manpower is 148,631,520 and the reaching military age annually is 5,521,973. The airpower total number is 13,233 where the fighters are 1,956, dedicated attacks are 761, transports are 945 and the attack helicopters are 904.
The naval forces are with total assets of 590, Aircraft Carriers – 14, Helicopters Carriers – 13, and the land forces include tanks 7,200 and rocket projectors 1,567. The defense budget is USD 840,620,000,000. 
5.2. Russia
The total population of the country is 181,732,285 and active manpower is 89,643,280. Reaching Military Age Annually – 1,602,367. Airpower's total strength is 4,144 where fighters are of range 789, dedicated attacks are 742, transports 429, etc. The land forces tanks are 13,000 and the defense budget is USD 82,179,000,000.
5.3. China
The total population of the country is 1,394,017,967 and active manpower is 952,765,648 and the reaching Military Age Annually is 19,752,649, Total Military Personnel – is 3,355,000, Active Military Personnel is 2,185,000.
The airpower total strength is 3,270, fighters are 1,270, dedicated Attack counts to 391, transports – are 364, and trainers – are 424. The land forces tanks are 4,105, and the armored vehicles are 26,000. The defense budget is USD 198,500,000,000. 
Conclusion
Life is very tough in the military. The living style is very different in an army from an ordinary person and the respect is huge and the uniform is always pride.
Not everyone risks their life but a person in the military does for the country. They are not normal people they are warriors. Here is something more about the military for you.