Get ready for an extraordinary journey through the archives of sports and entertainment history at the iconic Madison Square Garden in New York City, open from Mondays to Fridays from 10.30 am to 2 pm. The Madison Square Garden All Access Tour is your golden ticket to explore the inner wonders of the world's most famous Arena. 
Prepare to be thrilled as you are set to embark on a 60-minute behind-the-scenes adventure that is bound to leave you in awe!
To book your tickets for this amazing event taking place in the city of New York, head to Fever's website or their app. 
The Event
Madison Square Garden All Access Tour is an event that is specially curated for everyone with a passion for sports and entertainment. The event is a rare gem that you will ever find in the city of New York.
This is an exclusive experience that ensures to provide a one-hour behind-the-scenes exploration of the legendary Madison Square Garden, one of the world's most famous arenas.
As you are guided by an expert tour guide, you will for sure dive deep into the rich 150-year history of the venue.
You will also be taking a tour through the areas that are typically off-limits, like the locker room and VIP suites. But that's not all. The tour also includes a virtual reality journey and a digital souvenir photo to commemorate your visit.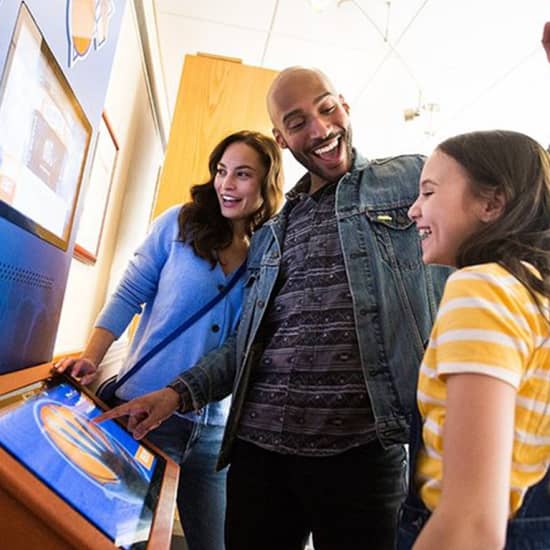 Additional Information
This extraordinary tour takes place from Monday to Friday. The doors to the venue will be opening at 10:30 am and it will be closing at 2:00 pm.
The experience lasts approximately one hour, giving you a captivating glimpse of what makes Madison Square Garden a must-visit for all. 
Madison Square Garden is situated in Pennsylvania Plaza in New York and is easily accessible. With wheelchair accessibility for all visitors, this event ensures that no one misses the chance to experience the wonders.
It's important to note that tour content may vary, and access to certain areas like locker rooms, penalty boxes, dressing rooms, and celebrity rows is subject to availability. 
Kindly keep in mind that all ticket sales are final as the tickets can't be refunded, changed, or modified once it is booked. 
Tickets
Securing your tickets for the Madison Square Garden All Access Tour is not a tough task. You simply have to visit Fever and conveniently book your spot either through their website, Feverup.com, or by downloading their user-friendly app, Feverup.
This ensures a hassle-free and efficient ticket booking process and makes sure that you don't miss out on this unique opportunity to explore the wonders of one of the world's most iconic spots.
Don't hesitate; book your tickets and get ready to be immersed in the history and magic of Madison Square Garden. The tickets for this event are categorized based on age.
There are Adult tickets which are for persons belonging to the age group of 13 to 64, and Senior tickets which are for people belonging to the age group of 66 to 99.
The tickets to this event include a professional tour guide, the option to choose a preferred language (Spanish, Italian, German, French, and Portuguese), defining the exhibits, and access to exclusive areas of the venue. 
Details to Remember
What: Madison Square Garden All Access Tour.
When: Monday to Friday.
Where: Madison Square Museum, Pennsylvania Plaza, New York.
Time: 10:30 am to 2:00 pm.
Ticket: Buy your tickets from Fever.
Santhra Krishna is a talented and passionate content-writing freelancer specializing in news and current affairs. With a keen eye for detail and a love for research, Santhra delivers well-crafted articles that provide insightful perspectives on the latest happenings around the world. With a commitment to staying informed and up-to-date, Santhra ensures that every piece of writing is accurate, engaging, and thought-provoking. Through a skillful blend of creativity and professionalism, Santhra captures the essence of complex topics and presents them in a clear and concise manner.