Well, December is almost knocking at the door and knocking students off their feet with end-semester exams looming around with Undertaker's theme music playing in the backdrop… But guess what, Christmas holidays are coming just after them!
And the last thing the youth 'should tolerate' is being a couch potato and sulking in malls again.
This holiday season, let's go intolerably bonkers!
Here are five places in India that you absolutely shouldn't miss in December!
Harking birdwatchers and photographers!
Khinchan is a hamlet located 150 km North of Jodhpur, which marks the Northern part of the Thar Desert, can give you some nippy chills, but the climate in India attracts Demoiselle Cranes in large flocks, from Mongolia and China to Rajasthan in December.
It's a game.
It tests your virtue of patience and the players surely win, for the sight of these glorious creatures just outside the chowk's precinct is an enchantment for the eyes!
A number of local societies, along with the International Crane Foundation, are trying to keep the migrating species as safe as possible, especially from the threat of major human interference with the growing levels of tourism.
---
Do you want to fall in love?
Do you want to fall in Love across the Salt desert?
Do you want to fall in love with the world's largest salt desert?
Yes, you do and yes, you will!
It's really a dangerous question whether I really love my country's present Prime minister or not, but if there is any reason d'être for me to be less harsh on his ways, it would surely be his Vision of the Rann Utsav, which he inaugurated in 2006 and created a milestone in the history of Gujarat's tourism industry.
Well, folks, it has already started this year on 18th November and is slated to end on 23rd February.
Rann Utsav can be enjoyed in 350 luxury tents on the outskirts of Dhordo village, 85 km. from Bhuj city.
There are camel rides, traditional dance, and music every night; stalls that sell exquisite handicrafts, Bandhini Sarees, and Rajasthani ornaments.
You have Dirt Biking and Parasailing for the extra dosage of Adrenaline.
Rann is an enigma.
Snow white is old school! Let's experience a Rann White this Winter!
---
People all over India party hard and booze like it's the end of the world in the Christmas week, and especially on New Year's Eve. However, our friends from Kerela redefine what it is to actually go bonkers!
Kochin Carnivals are the ultimate Rohit Shetty bonanza you can come across (excluding the flying Rolls Royces' of course)
The festivities start on 25th December and end on the New years day. The roots of this carnival can be traced back to the Portuguese Colonial days.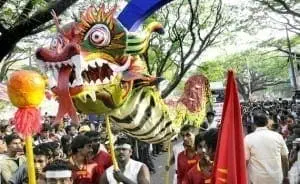 The fiesta begins in the Fort Kochi. You get to dance and sing along the numerous dazzling events and games that take place!
---
What happens when the Indian Ocean comes to the Arabian Sea?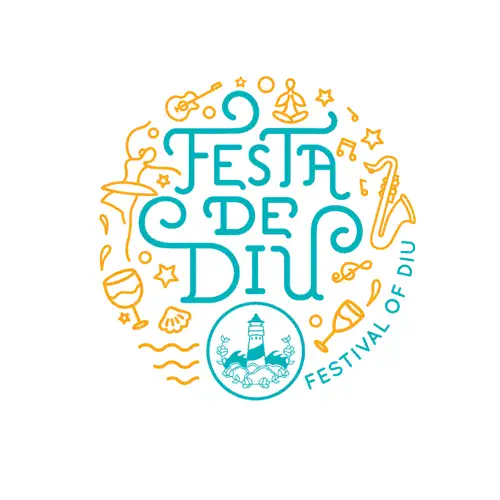 THIS! Guys and gals, Asia's Largest Beach Festival awaits you and I think it's a SIN to miss out on this one!
The celebrations have already begun in Diu, in the Union Territory of Daman & Diu, on the first of December, 2015 and is dated to conclude on the 15th of February the coming year.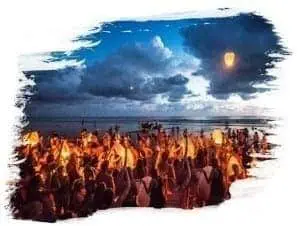 Indian Ocean, Shreya Ghoshal, Ankit Tiwari, Subha Mudgal, Kailash Kher, Neeraj Shridhar, Hard Kaur, Rashid Ali, Dhruv Sufi, Milind Soman, Bad Salsa, Isha Yoga Academy, Utkarsh Dance Academy, Raaga Trippin, Prince Dance Group, Manuj Fusion and a plethora of others are prepping up to get you into a groove like never before!
Were you looking for a place to get yourself some peace, catch up with your friends and just let your inner Niravana take over your being? This is it.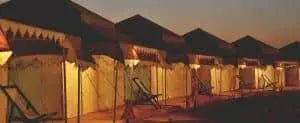 Stay in luxury tents and cottages along the beach, let the breeze take your stress away!
Let music burn your demons down. And to satisfy your adrenaline cravings, there are adventure activities like Zip Linning, Bunjee Jumping and Hot Air Ballooning on the Diu beach itself.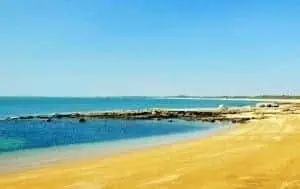 ---
Speaking of Hot Air Balloons…
Folks, you gotta admit it.
From Kindergarten to College, if there is anything as consistently fascinating as Tom and Jerry, it would be Balloons.
And, the bigger the balloon, the better!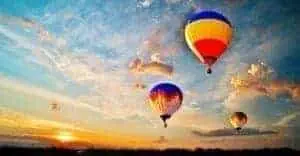 Let's allow our sanity to twirl into inanity, with the sight and the flight of Hot Air Balloons.… And the place for such a possibility is Karnataka!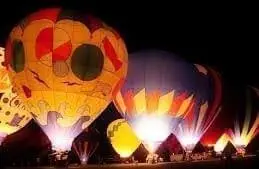 The Hot air Balloon Festival takes place in Hampi, Mysore and Bidar (December-January).
Incredible India gets you the glimpse of that reverie which every 'Up' fan must have inside their hearts, which refuse to let go of Carl and Ellie's dream.
Besides, there is always the picturesque and historically loaded beauty of Hampi and Mysore that you can fit in somewhere in your trip.
SO TRAVELERS, PARTY-JUNKIES, PHOTOGRAPHERS!
Pack your bags, snatch your cameras, get the hell out of your shells and go BONKERS!
---