As an affiliate-driven website, Icy Tales earns from qualifying purchases.
The game of the glamorous, the glorious, and the rich. Welcome to the world of golf, my friend. Now, North Carolina is an amazing place for golfers who are on the lookout for golf courses Charlotte NC, offers plenty of serene spots where you can not only golf your heart away but also take a break from the hustle of your life, seeing the beautiful places all around.
Okay, so you're hyped; you want to find golf courses in Charlotte NC but wait; we are going to need some precautions to take first. Not interesting, sure, but life-saving, Hell yeah!
Precautions
1. Warm-Up
Before you go swinging your golf club, you are going to want to warm yourself up. Take a light walk, do some jogging, jumping jacks, push-ups, whatever suits your fancy, stretch your shoulders may be, along with arms, elbows, and wrists. After warming up for a bit, take a few practice swings to find your rhythm. You don't want to mess up your back muscles.
2. Swinging Hard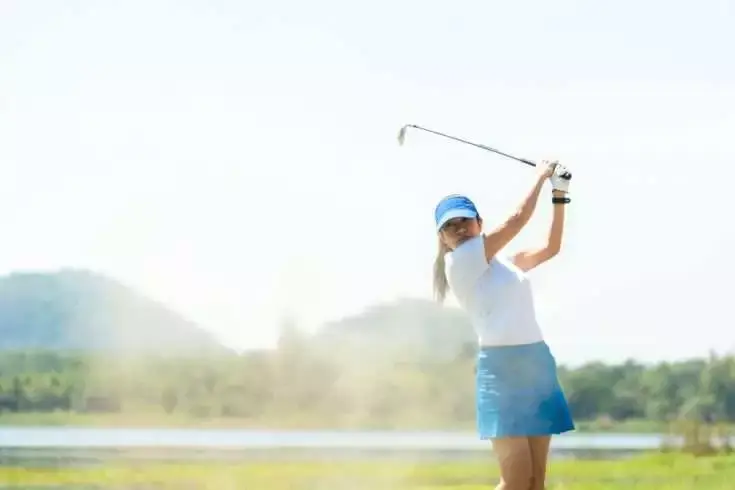 While you practice your swinging skills, you could start with short irons and wedges, you know, a shorter swing. After that, gradually work your way up to long irons and long swings, one step at a time. Not only will this be beneficial for your golf prowess, but it will also help you get your muscles in order and prevent a nasty injury.
3. Be on the Lookout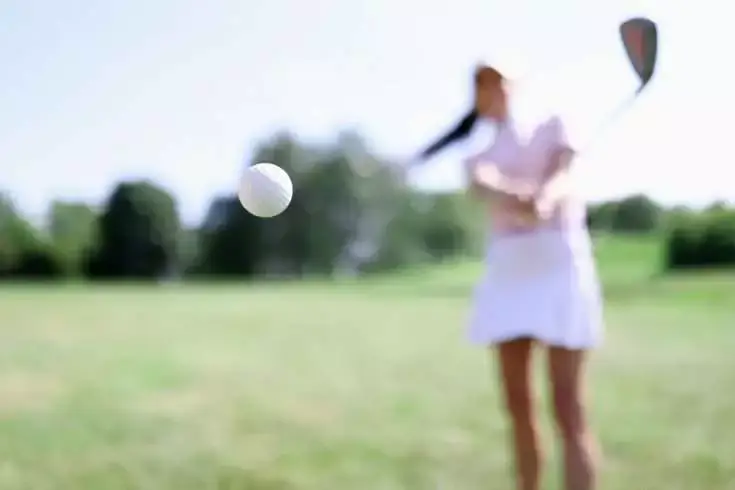 Always be aware of your surroundings, and never get too engrossed in your golf game only to be brought to your senses by a ball hitting your face; we don't want that to happen. So, be careful, and be vigilant of your surroundings.
4. Fore
Golfers use this dialog to show that a high-flying golf ball may be headed their way. People may often not notice every golfer's position or notice their arch enemy; hey, I'm not judging you.
5. Getting Toasty
Being out in the open field always bears the risk of getting hit by lightning, so be careful, stay away from trees, and watery areas, if you see conditions getting bad real soon. Don't stay in bigger groups if you have to play under the rain, to make yourself a less likely target, but you're never fully safe, so get back to shelter as soon as you can, if you so think is necessary.
6. Golf-Cart Safety
Keep in mind that licensed drivers drive golf carts. If you don't have a lot of experience, don't go too fast, follow the instructions, and you should be safe. As much as possible, stay on designated tracks for golf carts, and you'd have the minimum chance of totaling your cart or yourself. Avoid bumpy terrain, and take it slow, when traversing hilly areas around the golf pitch.
Okay, now that we've covered how not to die on the pitch, we might as well move on to the heart of our subject, top 10 golf courses Charlotte  NC. Something to keep in mind is that most of these can be found in Charlotte, not dead center in the city. You'd not want to miss out on these for the love of God, so I include them in this article.
Top 10 Golf Courses Charlotte NC
1. Verdict Ridge Golf and Country Club
35 minutes from Charlotte in Denver, Verdict Ridge is a must-play for golf lovers, and this place regularly ranks number one in independent surveys. Being one of Charlotte, NC, is one of the most popular golf courses, doesn't go easy on your incumbent laziness; you'd want to get here early for your tee time and spend some time at the faculty meant for practicing.
They offer a nice range along with a chipping area. You'd probably want to spend your time on the putting green.
This place offers the quickest greens, and the downhill puts are nearly impossible to stop before the hole.
Signature Holes include 9 Par 4, 321 yards, Handicap: 9 and 18 Par 5, 515 yards, Handicap: 4.
2. Eagle Chase Golf Club
If there were a prize for an underdog, it'd probably go to the Eagle Chase Golf Club. Not only is this one of the best-kept secrets in terms of golf courses Charlotte NC, but it is also beginner-friendly, so this should be absolutely on your list.
With an unbelievable layout and elevation changes on almost every hole. Every hole over here is picturesque; mostly, the par 3s is amazing. One downside is that you have water-hazards on nearly half of the holes, so you'd have to be accurate right off the tee. The greens you find are not overly quick over here, but they roll true all the year.
Signature Holes include 2 Par 4, 387 yards, Handicap: 2, and 6 Par 3, 151 yards, Handicap: 8.
3. Rocky River Golf Club
Located in Concord, a 25-minute drive from Charlotte, this one's an absolute easy decision if you're looking for golf courses Charlotte NC.
Rocky River is home to very serene conditions and is the home to Charlotte 49ers golf team. So, you can guess how good it is. So here, you'd find that the front 9 has one par 5 and one par 3, getting the total up to 72.
The courses are always in great shape throughout the year, and especially the par 5 on the front 9 is the best chance you'd get at birdie, and that can really help you set the pace for the rest of the course. One of the special things about this course is the replay-ability; you can never tire of playing in this course.
Signature Holes include: 3 Par 5, 509 yards, Handicap: 5 and 12 Par 5, 534 yards, Handicap: 2
4. Rock Barn Golf & Spa
Charlotte's one-hour drive towards the mountains will bring you to Conover, NC, where you'd find one of the best golf courses Charlotte NC. If you dig the country club feel, you'd feel right at home at this two 18-hole course. While the Jones Course is a private golf course, the Jackson Course is one of the public golf courses open to the people and is extremely scenic; you'd take time to take it all in.
You'd find undulating fairways and drastic elevation changes here, which make for a great challenging game.
Signature Holes include: 1 Par 5, 518 yards, Handicap: 1 and 10 Par 5, 491 yards, Handicap: 6
5. Edgewater Golf Club
Found in Lancaster, SC, a one-hour drive from Charlotte. Even if it isn't in NC, you'd be very hard-pressed actually to miss it. You'd find Edgewater Golf Club amidst the countryside's majestic pines, typical of the Carolina states. This place offers excellent greens and a challenging layout you'd find very worthy of even the most skilled golfers out there.
You'd find several scoring opportunities over here, and the service at this club is top-notch. With frequent discounts and affordable memberships, this is a great place to play in. What's better, even the drive up to this place is absolutely worth it.
Signature Holes include: 3 Par 4, 386 yards, Handicap: 12 and 7 Par 4, 374 yards, Handicap: 8
6. Sky Brook Golf Club
After a thorough renovation in 2019, Sky brook has become one of Charlotte, NC's top public golf courses, and it plays like a mountain course. The greens over here are some of the fastest around and are totally pure. It's actually a par 72.
Champion tees here would be 7028 yards. You have a nice practicing area, including a chipping area, practice bunker, and a putting green. The management over here is super informative about being very active on social media to keep the public informed on the latest news about the conditions or any updates about the golf course.
Signature Holes include: 3 Par 4, 366yds, Handicap: 7 and 16 Par 3, 162yds, Handicap: 14
7. Moorseville Golf Club
After driving for about 30 minutes from Charlotte, you'd reach the famous Mooresville Golf Club. Unlike the others, this one is a bit of an underdog, a hidden gem of sorts. It's a beautiful, links-style golf course with Lake Norman in its proximity.
Over here, the range of driving and the practice facility is really something else, totally state-of-the-art. With five par 5s and five par 3s, there is a fair bit of challenging nature about this course. The Bermuda greens really hold up their name and are fantastic to play on.
Signature Holes include: 9 Par 4, 411 yards, Handicap: 7 and 10 Par 3, 185 yards, Handicap: 10
8. The Golf Club at Ballantyne
About 20 minutes from the city center, this is the only resort course in the Charlotte area. Having one of the best amenities in the city, this is one of the most premier or one of the best golf courses Charlotte NC, for golf outings and stay and play packages if your heart so desires. It has a spacious driving range, along with a chipping green and a putting green.
The Golf Academy here has additional practice areas and clinics for your needs. Although pricey, the resort will be an exceptional experience if you got the greens in your pocket. While this may sound like a place of dreams, the course will close, being transformed into a town center, so grab your plane tickets fast.
Signature Holes included: 5 Par 5, 520 yards, Handicap: 13 and 10 Par 3, 160 yards, Handicap: 14.
9. Larkin Golf Club
A mere 40-minute drive from Charlotte brings you to Statesville, where you'd find one of the best golf courses Charlotte NC. The layout here is split into 3 different golf courses based on how the holes feel. The first six holes have a parkland feel to them, the next six, a mountainous feel, and the last six, of that of a beach, so you see the variety here is really tempting. Here, the greens are really quick with bentgrass and Bermuda fairways.
A lot of elevation changes and hazards make this a really challenging course, and I'm sure you'd enjoy it to your best.
Signature Holes include 6 Par 5 512 yards Handicap: 3 and 10 Par 4 385 yards Handicap: 4.
10. Tillery Tradition Country Club
Now for our conclusion, this one's special. It's literally on top of a mountain. Yep, that's right, Mt. Gilead, NC, about an hour, 10-minute drive from Charlotte. Being a mountain course, you'd find yourself in a completely unfamiliar territory than what you're used to playing in.
In the Uwharrie Mountains, you'd be playing a true mountain course; the layout is unique and has several slopes that make it a challenging thing.
Most of the holes in here are signature holes since this is a completely different type of experience.
If you found golf courses Charlotte NC, interesting, heck, you could even decide on kayaking if that's your jam. Here's my article on it Kayaking in NC
If you want to find out how to play like a pro, here's an article I recommend: How to Play Golf Like a Pro
If you want to know how it feels to play on a simulator, here's a video for that too:
So, there you have it, folks, we talked about how to stay safe, a few precautionary measures, and as the top 10 best golf courses in Charlotte, NC, at least in and around NC. I hope you had fun reading this article, have fun golfing. Bye!