Fashion is not merely an expression of style, it is also a manifestation of your personality. It is a creative way to bring out your individuality and uniqueness, even while being inspired by trends. Fashion is growing and expanding by the minute. Every few months, we see a new fad, and every few years, we see a new trend.
From our workplace attire to our evening party dresses, from gym clothes to airport outfits, ongoing fashion trends play a major role in influencing all. But fashion is more than just about clothes, and it's about individuality, freedom, and personal style. Like everything else, fashion has a history, and it's fascinating to see how fashion has evolved.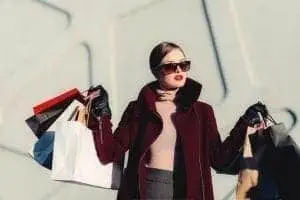 History of Fashion
Before the 1900s, fashion underwent little change. The 1700s saw women wearing gowns with bell sleeves and lace, along with hats and accessories, while men wore waistcoats with breeches. Marie Antoinette, the last queen of France, was the trendsetter of her time. She rejected the idea of corsets and wore gowns of her liking, contributing to how fashion has evolved. But before complex machines came about, which made sewing, knitting, and designing easier, fashion did not have room for improvisation. The 20th century was a new era for fashion. It was the first time people wanted to experiment.
The 1910s to the 1920s, the period of the first World War, gave the design new meaning. It was the beginning of how fashion has evolved over the years. With the western counties engaging their men in war, women took up jobs. Dresses and gowns became things of the past, with tunics and long skirts becoming all the rage. For the first time, women insisted on wearing trousers, a revolutionary turning point in the suffragette movement.
From 1930-40s, the world changed dramatically with the second World War, and so did fashion. With no raw materials, there was no production of new clothes, forcing people to recycle what they had. Clothes became more about versatility and longevity, and less about trends and style. However, with the end of the war, people gained a new sense of freedom, which they now wanted to express through fashion. In the following decades, changing trends show how fashion has evolved.
In the 1950s, skirts became shorter, and the dresses became tighter. Fashion magazines instructed women to embrace femininity through fitted clothes that accentuated an hourglass figure. Colour combinations were bright, and hats were all the rage. The Marvelous Mrs. Maisel (2017-now), a comedy-drama set in the late 1950s, pays homage to the life of women living in that era. Mrs. Maisel, like women of her time, wore elegant clothes, such as dresses and skirt suits, even on casual days. Marilyn Monroe's movies and looks were a testament to how fashion has evolved in that decade. High waisted trousers, big belts, and pointed shoes became a picture of style for men, even among the lower class.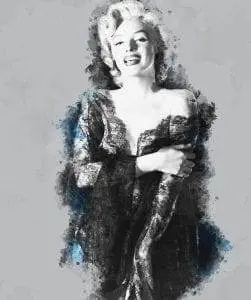 In the 1960s, trends were influenced by rock stars and actors. The embodiment of fashion at the time was Audrey Hepburn, whose outfits were a trailblazer for women's style. Her clothes represented how fashion has evolved over time. She went from looking elegant yet comfortable in Breakfast at Tiffany's (1961) to trendy and chic in How to Steal a Million (1966). Tights, short heels, and bangs were new in this era. For men, formal wear of tuxedoes and suits were replaced with casual looks, inspired by The Beatles and The Rolling Stones.
Fashion in the 1970s
The 1970s fashion was a culmination of everything that happened in the past few decades. It was revolutionary because of politics, pop culture, music, new technology, and films. The "hippie" culture emerged and left an indelible impact on fashion. "Hippie" clothing led to the creation of retro looks, a testament to how fashion has evolved since then. It was big for fashion houses and designers and gave couture a new meaning. From television shows to Walkmans, new technology was raving. And all of this left an influence on clothing and style.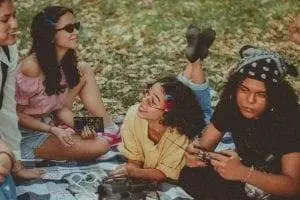 Music was an important part of how fashion has evolved in the 1970s. Punk music and disco were insanely popular, with their singers wearing bell-bottoms, tight tank tops, floral shirts, denim jackets, and skirts, adorned with bright colors and patterns. Women wore hairdos with huge curls and waves, while men grew out their hair, inspired by rock stars. And now, it seems fashion has evolved and circled back to the 1970s.
Are we back to the 70s craze?
The 70s clothing style is making a comeback, changing the fashion scene once again. All new styles and trends are picked up from the past, and a major chunk of retro fashion we see today is part of the 70s craze.
These are some of the 70s trends that show how fashion has evolved into what it is today:
Bell-bottoms/ Flared jeans– These pieces of clothing, always were and will remain a classic. Casual and attractive at the same time, bell-bottoms were a disco item in the 1970s. They have evolved into flared jeans and trousers, which are part of even formal wear today.
Tie-Dye patterns– Tie-dye patterns are colorful abstract patterns, which adorned clothes back in the 70s. Now, tie-dye is once again trendy. These stylish patterns are easy to achieve at home, with just an old t-shirt and a bunch of colorful paints.
Jumpsuits- This piece is both fashionable and comfortable. They're long pants attached to its top, which give a stylish look without putting in too much effort. They were made famous in the 1970s and are now known for their versatility, worn for both casual outings and workplaces.
High waist jeans/pants/shorts- These now staple items in every girl's closet. The most common look in the 70s, and today, has become a graphic tee with high waist ripped jeans. It's most celebrity enthusiasts are Selena Gomez, Kendall Jenner, and Gigi Hadid.
Headbands, Scarves, and Bandanas- These accessories are known to spice up any outfit. Much like Donna wore in That 70s Show (1998-2006), bandanas are colorful pieces of clothes worn on the head. These headpieces were a fashion symbol of the 70s, and are now making a comeback.
Knee-high boots– These boots go all the way to your thighs, and celebrities like Hailey Bieber and Taylor Swift are seen sporting it with skirts and shorts. This trend was prominent in the 70s as well and has become a part of street and night style.
Fashion after the 1970s
In the 1980s, fashion trends continued to mutate. Jeans became popular, as brands like Levi's earned a big name. A comfortable style replaced extravagant glamour. Perms replaced elaborate hairdos. Princess Diana was another fashion icon whose style was enthusiastically copied by women. She defied royal norms and became the reason of how fashion has evolved in that decade.
The 90s fashion was unforgettable because it redefined style. Due to globalization, a way had elements of other cultures in it. Fast fashion was new, which meant that new fads and trends picked up every few weeks. Luxury brands like Luis Vuitton, Prada, Gucci, Calvin Klein, Ralph Lauren, grew with demand. Abandoning earlier concepts of popping patterns, fashion trends became about finesses and class.
The clothing style gained a vintage look. Bright color blocks and bold patterns retired, and monochromatic looks gained popularity. Flannel shirts, high waisted jeans, tank tops, plaid skirts, flared pants, and ripped jeans are just some of the things that the 90s brought about. A major representation of the 90s fashion is the American sitcom, Friends (1994-2004).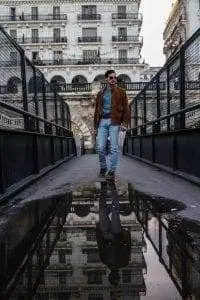 The early 2000s saw not just the beginning of a new century, but also a huge change in terms of technology, digital media, pop culture, and movies, all of which were a reason of how fashion has evolved. Y2K fashion emerged, a fusion of a goth rock concert and digital influence. Leather skirts and jackets with silver studs were deemed to be "cool" looks, especially among youngsters. The late 2000s to 2012 saw a revival of the 1980s. Low waist and baggy jeans for men and tube stops with chunky jewelry for women, were all trends made popular by Justin Timberlake, Justin Bieber, Avril Lavigne, and Britney Spears.
Trends of the last 100 years have inspired how fashion has evolved over the years. Since the last eight years, trends have been a major throwback to the 1970s, 1980s, and 1990s. Fast fashion is big now more than ever (also problematic in terms of pollution and waste generation), as brands like H&M, Zara, and Forever 21 occupy the fashion market. These stores are one-stop shops to pick up the latest trend, whether it's the biker shorts Kim Kardashian sported at an event, or a heel Cardi B wore to an award show.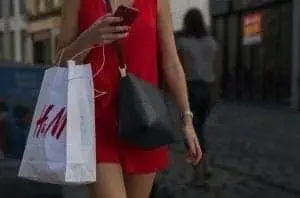 As a result of how fashion has evolved, trends keep reviving, but with a new meaning. 1970s fashion, much like today, was all about experimenting. But unlike the 70s, people today are more open in portraying who they are. Everyone is now reclaiming their identity through what they wear. With gender roles slowly losing their meaning, fashion is no longer constrained. This is the result of decades of political movements that have affected the way we view fashion today. And even though, we will keep getting inspired by the fashion of the past, one thing will always remain constant- authenticity. You are fashionable, as long as you are you.
https://fashionhistory.fitnyc.edu/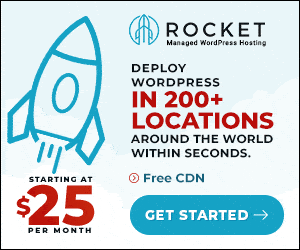 Originally posted 2020-06-04 21:19:21.