Canada is a country with a chilly climate. And speaking of cold climate, not mentioning wine is unfair to wine fanatics. It's not just as a beverage but also as a body warmer in the cold. The Alabama region of North Canada has its own wineries. Whether it's a birthday, anniversary, or any other formal or informal party, picnics, small to large get-togethers, drinks, especially wines and beers, make the moments more cheerful.
Here's a list of the top 10 wineries in Alabama you can visit with your friends and family to have a good time
Top 10 Alabama Wineries
1. White Oak Vineyards-Anniston, Alabama 
White Oak Vineyards is one of the best wineries in Alabama. Situated on 1484 Dry Hollow Road in Anniston, Alabama – 36207, It is a beautiful winery that offers its visitors fabulous and scenic gardens. Apart from wines and libations, you can also have fresh fruits, jams, and glossy, shiny scuppernong, muscadine and sweet fruit wines over here.
In the White Oak, craft wines or artisan wines are presented especially. You can visit the winery and have a good walk across their flower gardens or have a peaceful time in their Koi pond. 
You can even plan your picnics here. As mentioned above, White Oak Winery specializes in Muscadine Champagne and wines and fruit wines like blueberry and peach wines. They also make amazing dry wines such as Norton, Chardonel, Cabernet, and Blanc de Noir. 
2. Morgan Creek Winery – Harpersville, Alabama
At 181 Morgan Creek Lane in Harpersville, Alabama-35078, Morgan Creek Winery is another privately owned wineries in Alabama.
It's owned and managed by a family that provides you with exotic wines extracted from regional fruits like that of Alabama peach and more, making it even more special and unique.
Morgan Creek Vineyards in Harpersville offers you a trail walk into their Vineyards. The tasting room of Morgan Creek Winery is so comfortable and warm that it provides each visitor with the feeling of intimacy and comfort. At the same time, they can sip on different varieties of their wines.
From beginners to professional wine-tasters, it's a hub of enjoyment to taste wines, see the beautiful colors, and smell wine flavors. 
Even the beautiful surroundings of the winery make it a perfect weekend plan.
3. Vizzini Farms Winery-Calera, Alabama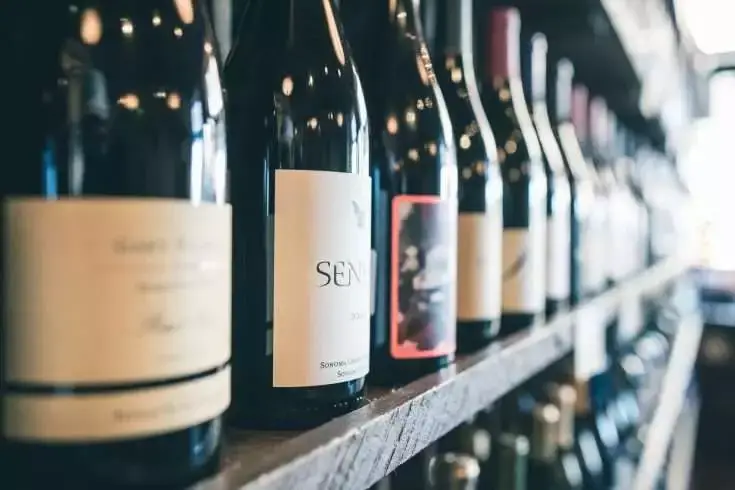 Situated on 800 Highway 87, Exit 234, and Interstate 65 in Calera, Alabama -35040, Vizzini Farms Winery is one of Alabama wineries. Vizzini Farms also has a restaurant as well as great reds such as Paulina and Miss Scarlet. 
Vizzini Farms Winery was started in 2005 by Deborah and Tom Vizzini to introduce fine-quality wines to Central Alabama.
During the earlier days of Vizzini Farms, almost all wineries in Alabama were making award-winning Muscadine wines with Muscadine grapes. Still, Tom Vizzini brought a change with diverse flavors and blends such as Chardonnay, Pinot Noir, Merlot, and Cabernet Sauvignon. 
Vizzini Farms Winery's goal is to maintain the level of quality and excellence they have achieved in the winemaking process. Each visitor is served with wine made with the best, selected fruits that contain all the natural extract and flavor of fruits in every sip of the wine you taste.
4. Ozan Vineyard & Winery- Calera, Alabama
 Ozan Vineyard & Winery is one of Alabama's top famous wineries situated at 173 County Road 301 of Calera in Alabama -35040.
Ozan is actually an estate winery, which is extremely beautiful. They also offer train excursions to discover the estate. Make sure you experience it and enjoy the scenic beauty of the vineyard.
Tasting hours for Ozan Vineyard & Winery is from 10 AM – 6 PM from Tuesday to Saturday, and on Sundays, it is 12 PM – 6 PM. Mondays are off days. 
In 2001, the Patrick family, who owns the Ozan Vineyard & Winer, began winemaking by growing grapes on a small part of their estate.
In the present day, the family owned winery Ozan Winery makes wines from their grapes and fruits across Alabama and some neighboring states of the West Coast.
Some of their wines include Chardonnay, Chilton County Peach, Riesling, Cabernet Sauvignon, and Norton Red. 
Over time, the Ozan Vineyard has expanded beyond winery by adding tasting areas, a spot for Vineyard viewing, a Winery boutique, an event space, a café where lunch is served daily, and an on-the-spot distillery. 
5. Jules J. Berta Vineyards- Albertville, Alabama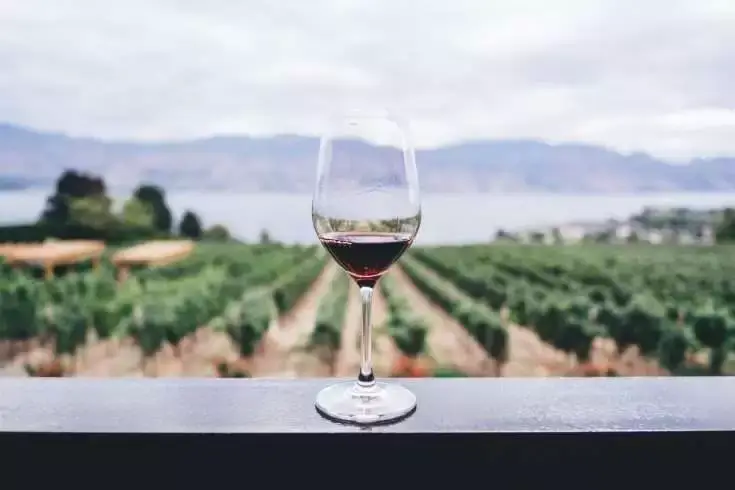 Jules J. Berta Vineyards might be one of few wineries in Alabama that use fruits brought from Marshall County farmers in making wines.
Their wines include merlot and various fruits like cherry, strawberries, and even watermelons.
Jules J. Berta Vineyards is at 1409 Darden Ave, Albertville- Alabama 35951. 
Jules J. Berta Vineyards is situated on the top of Sand Mountain in Albertville, Alabama. It's walking distance from Lake Guntersville.
Jules J. Berta incorporates more than eight acres of vineyard on a farm that is 28 acres. The sandy soil and elevated platform create a special atmosphere for the southern area to cultivate the vinifera grapes. 
You can visit this farm winery to have a vineyard tour and take back home some wine grown in Alabama. 
6. Wills Creek Vineyards & Winery- Attalla, Alabama
Wills Creek Vineyards & Winery is one of the unique wineries in Alabama. This beautiful winery does organize gratis wine tastings and classes for wine-making every month. 
Wills Creek Vineyards & Winery is located at 10522 Duck Springs Road in Attalla, Alabama- 35954.
When you enter the Wills Creek Vineyards & Winery, you'll feel the tranquility and a splendid world entirely different from the outside one. It's a place with history and designed in a way to please all your senses. 
You can either come here for a one-day visit. If you stay in Alabama, you can even come here daily or weekly; yes, it is so attractive with its marvelous sceneries and delicious food and beverages.
In the Wills Creek Vineyards & Winery, you'll get served with wines, of course. They have a tasting room with more than twenty types of wine, which they serve as complimentary drinks and are also available for buying in stock. 
They also have a gift shop that inhabits different types of wines and culinary items and gift baskets and boxes. 
You can even book a Vineyard tour where they'll show you the procedure of winemaking. Apart from this, they also conduct monthly winemaking classes and some seasonal events and fests.
Wills Creek is one of the wineries in Alabama which provides you with a home winemaker corner, supplying you with the important ingredients and tools to make wine and beer at home.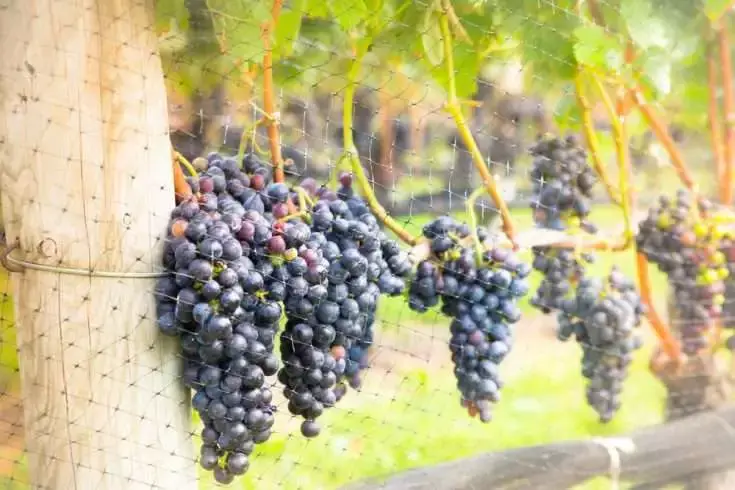 Wills Creek Vineyards & Winery also has a beautiful festoon with a picturesque sight of the Appalachian mountain pea shell hills that mask the nature preserve and pond of the Duck Springs. 
Here, you don't just have an option to have your drinks in glasses; rather you can choose from different sumptuous food platters, including cheese, sausage, and fruits.
Timings for Wills Creek Vineyards & Winery are 10 AM to 6 PM every day except Sundays.
7. Maraella Winery and Vineyard- Hokes Bluff, Alabama
Maraella Winery And Vineyard are prestigious wineries in Alabama whose wines have been accredited with several awards. You can enjoy their special wines in their fabulous estate with a gazebo seating. 
Maraella Winery And Vineyard is situated at 5296 Old US Highway 278 E, Hokes Bluff, Alabama- 35903
The varieties of wine that Maraella Winery Vineyard offers are multiplying with every coming year.
They promote wines to make with regional grapes and fruits, although they say they won't stop making traditional viniferous grape wines anytime soon.
They always keep their signature "Cabernet Sauvignon" on their shelf for sale. It is special due to the fact it is completely produced and preserved in their estate.
Their 2010 Vintage was awarded Gold and Silver medals from California and Alabama.
The 2012 and 2013 Cabernet Sauvignon of the Maraella Winery and Riesling of 2013, 2015, and 2016, Blueberry, Zinfandel, JeLee 2015 and their special dry white muscadine Carlos won Gold and Silver medals in the competitions held in Huntsville, Los Angeles, and San Francisco.
8. The Fruithurst Winery Co.- Fruithurst, Alabama
The Fruithurst Winery Company is among those wineries in Alabama which have expertise in delicious fruit wines. In Fruithurst, they make wines from various fruits like blueberry, blackberry, peach, and more. Their muscadine is unique and special, and a must-have in case you visit them.
The Fruithurst Winery Co. is located at 27091 County Road 49, in Fruithurst, Alabama- 36262.
Hidden Meadow Vineyard And Winery are among the multiple wineries in Alabama situated at 664 County Road 606, Jemison in Alabama- 35085.
Hidden Meadow is a quaint winery with a specialty in sweet wines. Some of the popular wines include plum dessert and Meadow rose wine.
10. Hodges Vineyards & Winery- Camp Hill, Alabama
Hodges Vineyards & Winery is one of the wineries in Alabama, situated at 230 Lee road 71, Intersect Lee Roads 71 and 72, Camp Hill in Alabama- 36850.
Hodges Vineyards & Winery provides you with a miscellaneous blend of wines and complimentary wine tastings. You can also enjoy a wine trail here.
In this list of top 10 wineries in Alabama, every winery is specially curated and has its own uniqueness. Whenever you plan a visit to Alabama or even if you are a resident of Alabama or some neighboring states; do visit these wineries to taste some of the finest and award-winning wines of Alabama wines in the US. 
Also, read about the 10 most expensive wines here.
Originally posted 2020-12-27 21:26:04.