As an affiliate-driven website, Icy Tales earns from qualifying purchases.
Indian wedding is a magnificent affair. A wedding in India is an institution where traditional rituals are performed with much care and in harmony with ancient cultures. Continue reading to learn what colors not to wear to a wedding.
There are different kinds of weddings in India because of its diversity in traditions, culture, religions and regional divisions followed by customs and old rituals. The sentiment and zeal behind all Indian weddings are the same.  Bride and Groom are treated royally in Indian weddings.
A wedding in India is the precious life-changing decision of an unmarried person, celebrated with pomp and show. Everyone puts their heart and soul into making their dreamy wedding a perfect one and worth remembering to be it on dresses, decorations, pieces of jewelry, makeup, and most importantly comfort food etc.
There are certain colors that you should wear to a wedding and others that you should certainly stay away from. Following is the do and don'ts.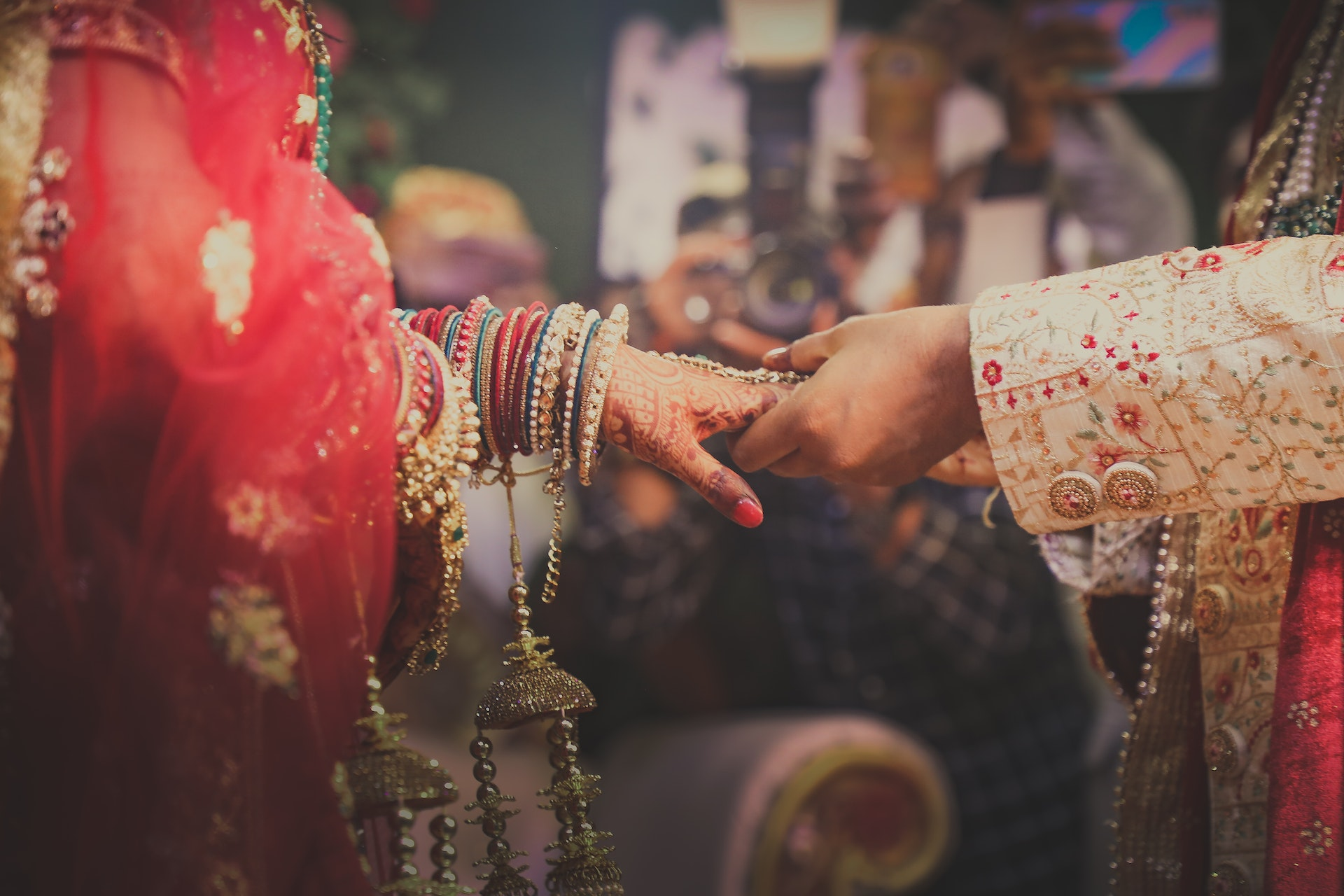 1. What Colors Not to Wear to a Wedding
1.1. Hindu Weddings
Indian weddings are famous for old traditions and rituals, long ceremonies, exchanging vows, long guest lists, dresses and many more.
Marriage in India is considered a decisive moment in a man's life because through it he is paying a debt to his forefathers, by reproducing children and continuing his family lineage. Hindu wedding is unique and famous all over the world.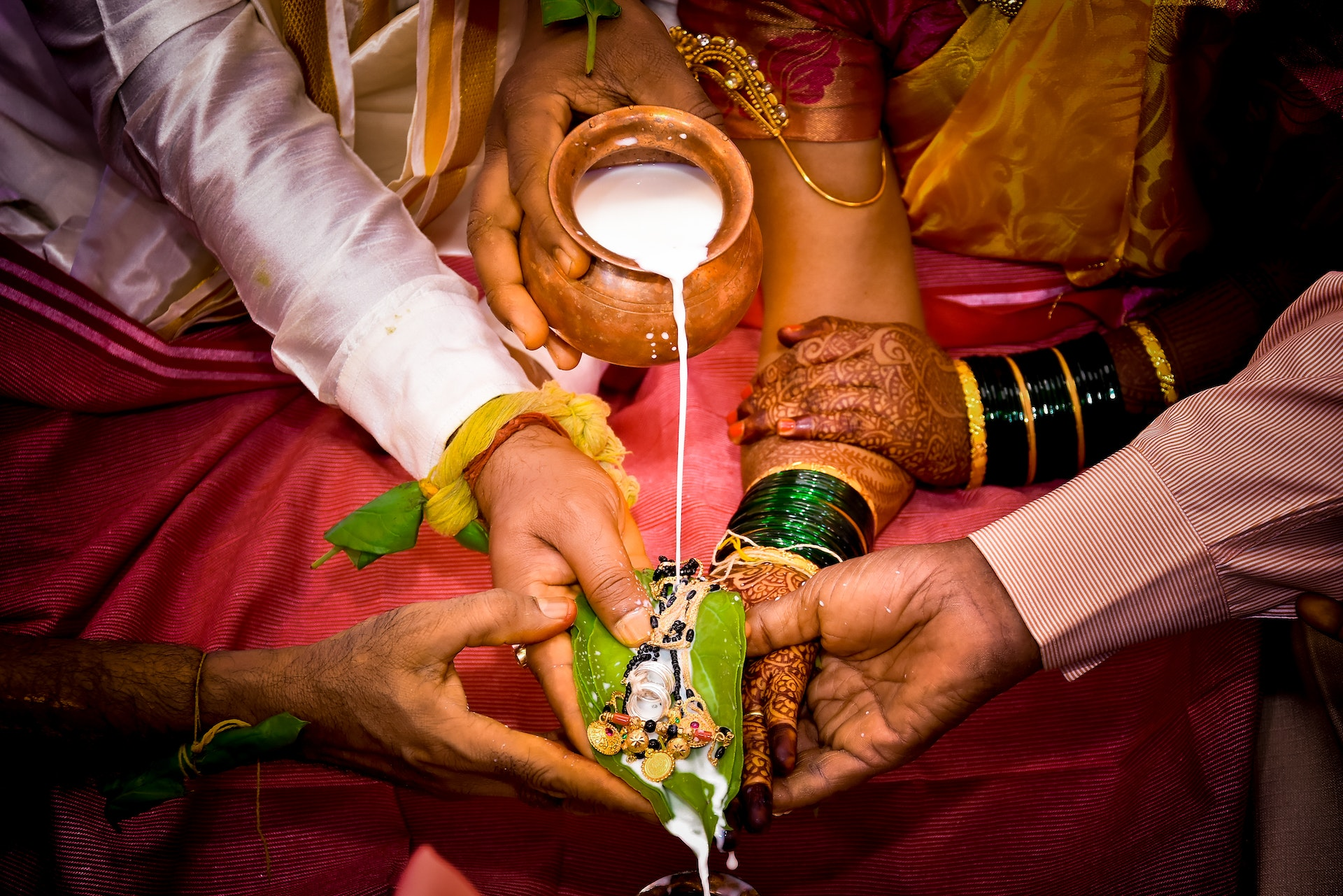 1.1.1. Colors To Avoid as Hindu Guests 
At Asian weddings, you will find ladies wearing lehnga choli, sarees, Anaarkali's, suits, Patiala and many more. Indian wedding ceremonies are a part of the fat Hindu culture so everyone's outfit should reflect the excitement. It involves many old customs with emotional sentiments, so you are requested to stick to traditional wear over western wear.
Wedding etiquette has evolved like wearing avoidable colors that stir the crowd. Nowadays couples call upon wedding guest to follow specific color schemes. You should be careful not to outshine the couples. It's bride and groom day all eyes should be on them.
You should be careful while making decisions about what colors not to wear at Hindu weddings it's better to stay away from colors that attract you too much.
White and any color nearly white should be avoided. You should also escape from ivory, beige, off-white, and cream colors. These colors are too near to white colors can be mistaken for white in lights. You should also avoid light shades of colors like blue, pink and yellow. You can only wear white or any of the above colors when a couple invites it or when your dress has bold colorful patterns.
In Hindu culture, wearing black color attributes to death or mourning. Try to evade a black dress otherwise, it will be a sign of disapproval and you can be misinterpreted. Male guests are allowed to go for black suits but not overall black outfits.  You can add a black outfit in Hindu weddings only during wedding party not for main ceremony functions.
In Asian cultures, red color is the bride's color symbol of love, it is a big no for guests to wear, wearing red at a Hindu wedding may leave you a sore thumb considering you try to steal the show. If you want to choose you should prefer soft shades to maintain subtleness and fit in with other guests.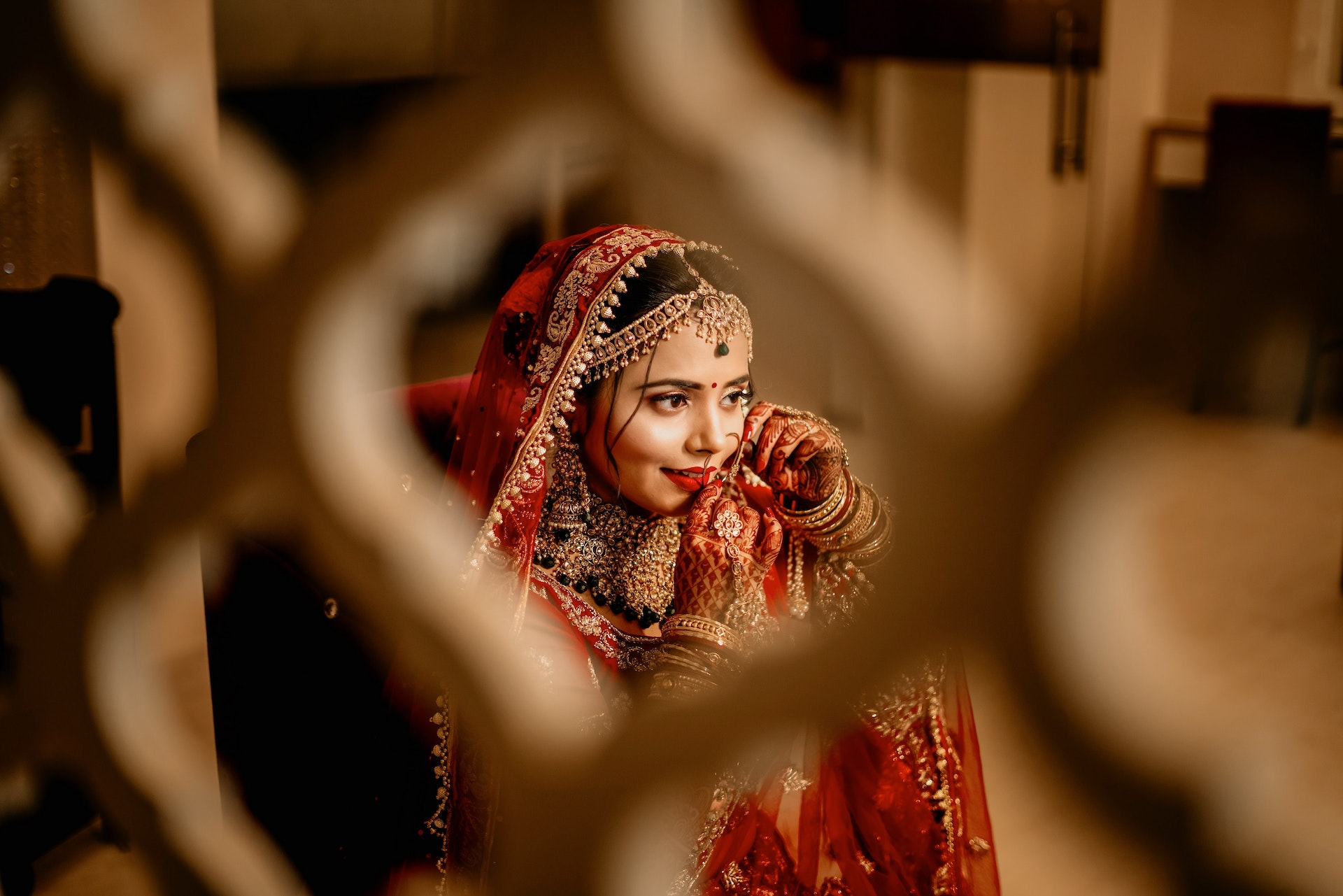 Neon dress perfect for nights out or beach parties but a big No-No to an Indian wedding. It can come off as unsuitable and abrupt flashing in a Hindu wedding. Remember your purpose is to look graceful and subtle neon will be a wrong fault. In Indian weddings, wearing denim should never be an option even in casual theme functions.
1.2. Catholic Church Wedding
A Catholic wedding is a time to celebrate their culture, religion or tradition with newlywed couples. Catholic wedding start with Lord's prayer and end with nuptial blessings from the priests.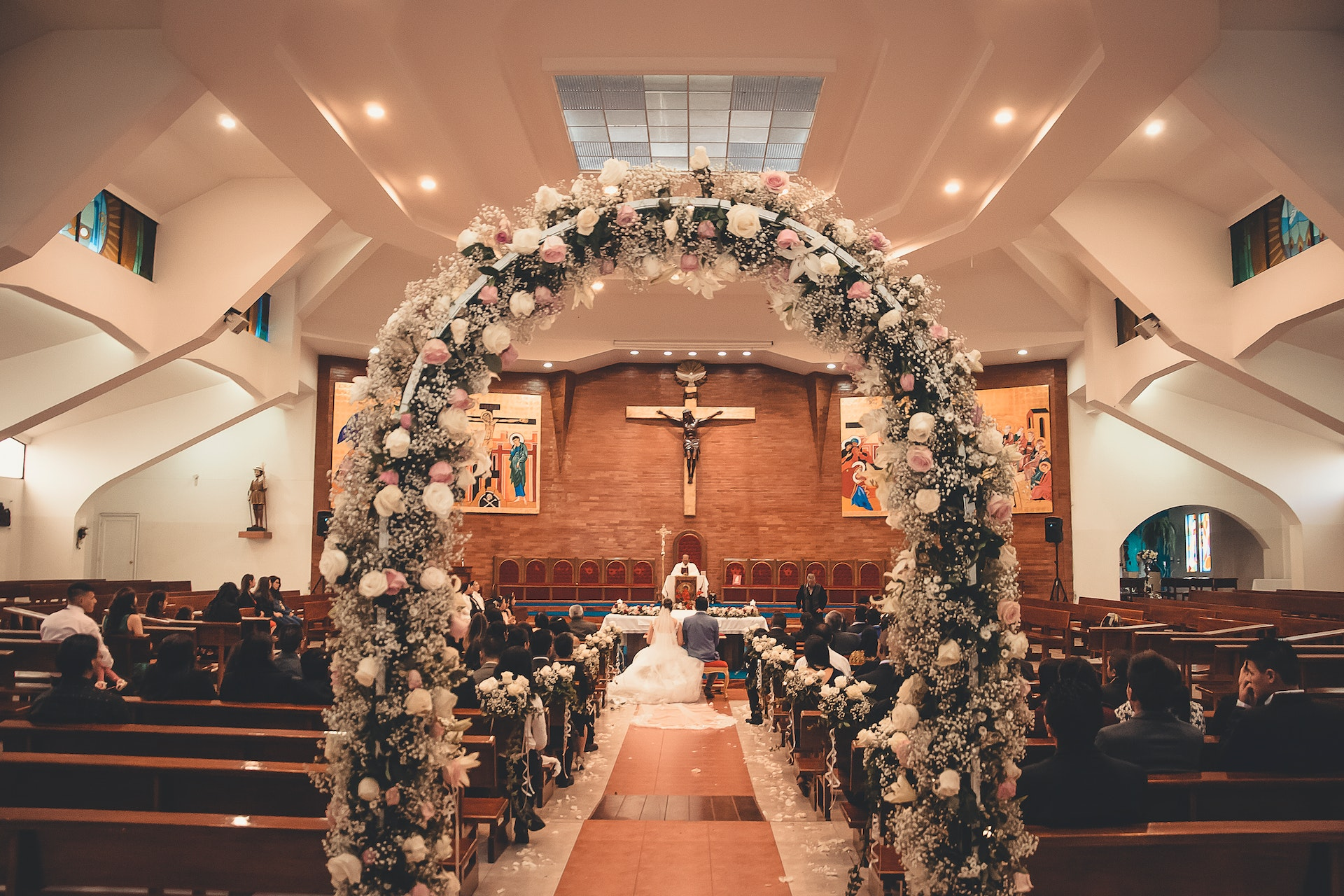 1.2.1. Colors To Avoid as Catholic Wedding Guests 
Catholic wedding guests are highly discouraged to dress that reveal cleavages, shoulders and chest. If your wedding dress shows any part of the torso, you should cover it up with blazers, shawls or denim jackets.
In western marriage, white is the color for the brides. Wedding guest are not allowed to deck up yourself with the color white. Also, you can use accessories white in color, they are acceptable. Be cognizant of bride and groom attire and do not wear anything similar.
Your dress length should be appropriate. You should keep in mind it is not right to wear a skirt or dress that shows up your thighs while sitting.
Wearing a hat inside a church may be considered inappropriate as a lack of respect and decorum. You are strictly not allowed to wear hats in closed quarters. On the other hand, if the wedding takes place outside the church you are allowed to wear her style your hair.
Use neutral colors like grey, navy, beige, tan and more they fit in all seasons. All colors are accepted in Catholic weddings except black and white reserved couples. It is important to feel self-assured about your dress and prioritize your comfort. Catholic wedding guests are invited to wear formal or semi-formal dresses.
1.3. Muslim Wedding 
A Muslim wedding function is a holy event, guests have to act properly. Muslim wedding guests are requested to be decorous and behave well to respect the bride and groom and their families. Guests are expected to have proper etiquette and choose their outfits wisely.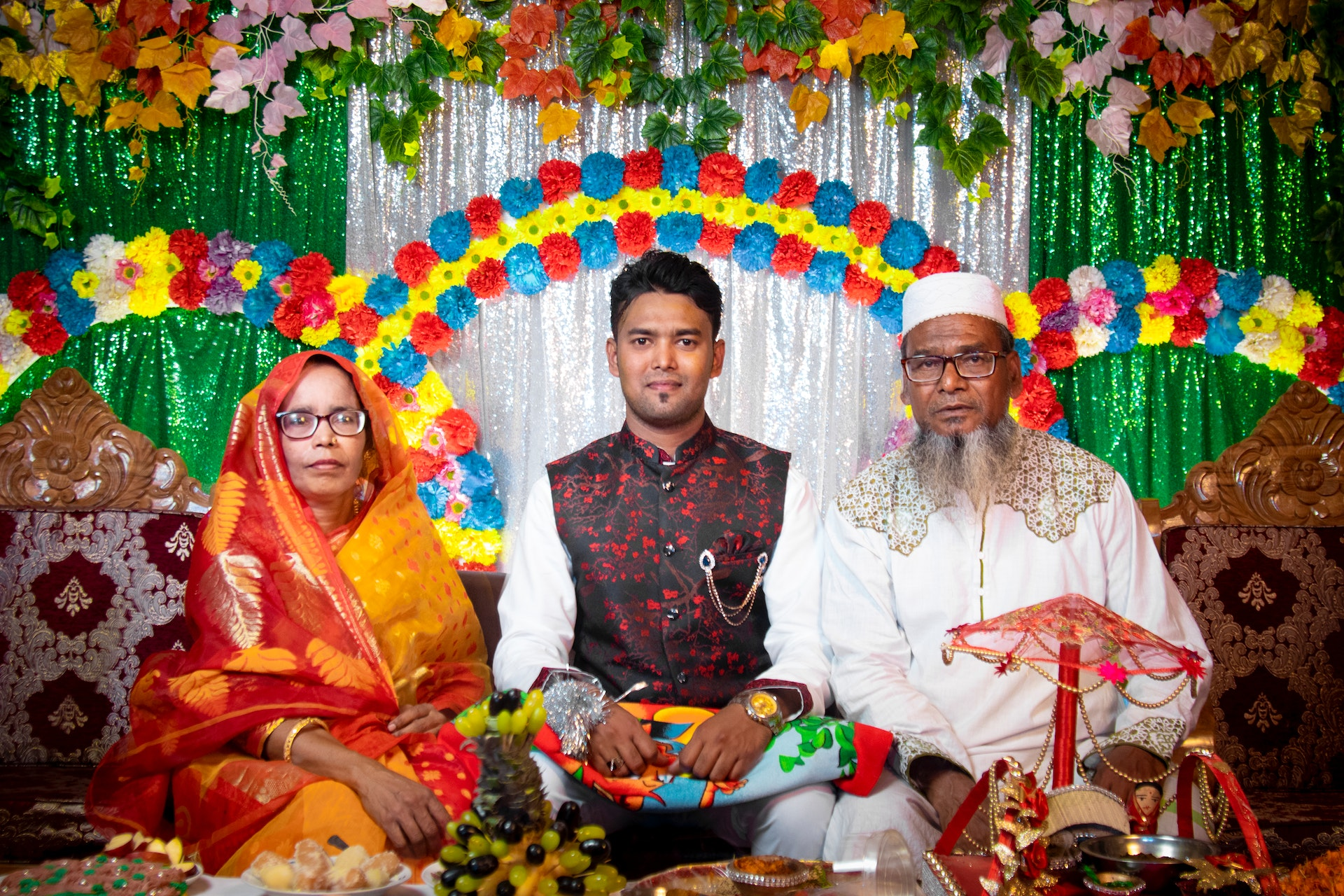 Some perform a wedding at the local mosque, your outfit code should be modest. Ladies are requested to wear long dresses covering their bodies, especially their legs and arms and are also expected to cover their hair with a hijab or scarf. Men should wear formal attire. This is common etiquette in the Muslim religion to remove shoes outside the mosque.
1.3.1. Colors To Avoid as Muslim Wedding Guests
Black and white colors are prohibited and are symbols of funerals in Islamic sects. You should not prefer to wear those colors. Bright green and pink are preferable over other colors. You are free to choose any rainbow colors apart from black and white. No short dresses are allowed it applies to both Muslim and non-Muslim both kind of guests. You should be sensible to wear covered dresses.
1.4. Sikh Wedding 
Sikh weddings are performed religiously. There is a difference between Sikh and Punjabi weddings. Punjabis need not be Sikh, Sikhism originated in Punjab, so they speak the Punjabi language. People find both same.
1.4.1. Colors To Avoid as Sikh Wedding Guests
Do not wear white Sikh weddings are full of happiness and celebration so choose to wear bright colors. Rainbow colors and shimmering jewelry are accepted. This color is saved for brides too, but you can choose maroon or dark red. No need to transcend the bride-to-be on her big day.
Pink is also the color for brides. Guests should not wear it. Do not wear overly sparkly, metallic. Do not choose denim or neon colors. Guests are expected to shut their mouths during Anand Karaj Ceremony and keep their phones silent or on a low volume during prayer time. Cover your head with a scarf during the ceremony and take off your shoes outside Gurudwara.
1.5. South Indian Wedding
South Indian weddings show the true culture and traditions of India. It's full of enjoyment, food, music and wedding attire. North Indian and South Indian weddings are completely different from one another in culture, food items and ritualism.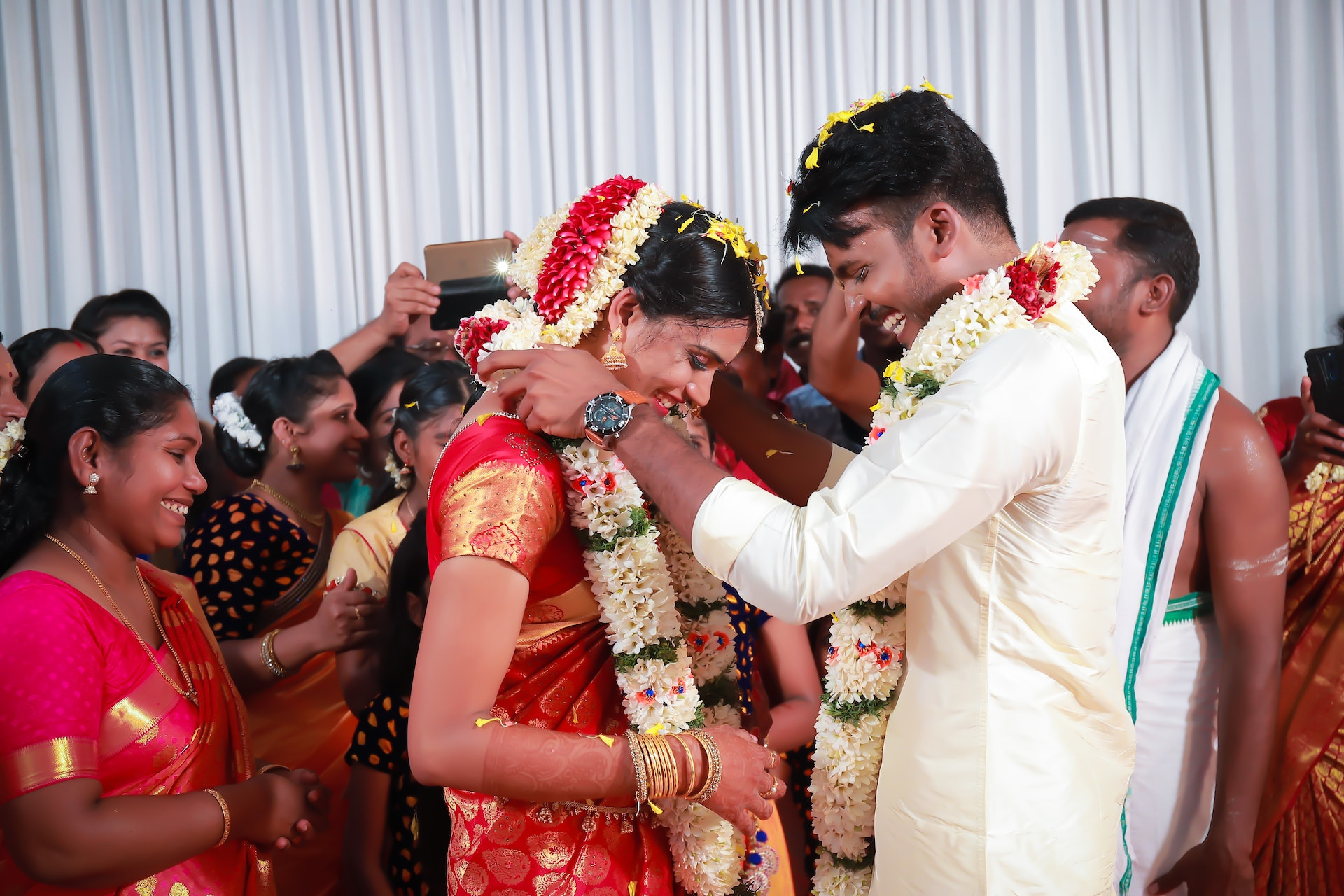 1.5.1. Colors To Avoid as South Indian Wedding Guests
Choose a bright color like yellow, pink, blue, and red. Avoid choosing dark colors like brown, grey, dark pink etc. Orange is the new color in trend for brides. So, weddings are restricted to choose. You should be cautious.
Green is also the new trend chosen by brides-to-be. Guests are requested better not to approach this particular color for themselves. You are allowed to wear Red as brides do not opt for their big day.
Some brides prefer wearing gold and silver attires, so you should not wear them as guests. you are going to the celebration it will be disrespectful if you wear the same color as the couple. Do not wear sparkly color dresses at day weddings. Wedding guests should not choose any outfit of the same style and shape as a bridesmaid. Reach out to people to get hints as it can leave you with a sore thumb not following wedding etiquette.
2. Final Thoughts
Weddings are important celebrations, and the bride and groom's dress is quite important. Although it is typically a good idea to dress in a way that complements the wedding's theme, it should never be startling or disrespectful. It's preferable to steer clear of anything overly loud or garish in terms of color.
The colors above are not allowed to wear unless the couple mentions or invites everyone to wear them. If you are not able to decide what to wear stay in touch with the invitees to wear better or ask directly to the couple.
It's likely to be formal if there is any kind of dress code for the wedding you are attending. But there are a lot of additional elements, like as the season, setting, hour of the day, and mood of the event, that can influence the specifics of your attire. Take into account these suggestions before making your choice to prevent feeling uncomfortable or even rude on such a significant day.