As an affiliate-driven website, Icy Tales earns from qualifying purchases.
An introvert is a person who is shy. An extrovert is outgoing. This is what the dictionary says. If these terms are so crystal clear, why is this article for? What am I going to put in this? Well, then you are a little way off in the blur. The terms have way more than the one-line definition. There's a lot more to dig in and you can dig it in here.
As you can see in this image what an introvert and an extrovert is. Introverts are people who are shy, they keep their things to themselves, and are content being alone or having small groups of people.
While extroverts are the outgoing and the risk-taking ones. But which category do you fall into? Can you characterize yourself where do you fall into? Either of the answers you select is incorrect.
The common consensus is that extroversion and introversion are two opposite ends of a continuum, and most people fall somewhere in the middle. For instance, individuals could have introverted inclinations overall but be outgoing in certain circumstances.
There is no such thing as a pure introvert or extrovert. Such a person would be in a lunatic asylum. — Carl G. Jung
This is what Carl says. And yes, it is true. We are somewhere between two personalities. We can never be on either spectrum; we are supposed to lie somewhere in between them.
There are various theories that show differences between the two personalities, and some research has shown that our genetic arrangement has a major role in selecting which of these tendencies are strongest. It will become easier for us to understand the terms, by finding out ways to recharge our brains.
Introverts are shy people; they feel relaxed when they are alone. They fuel themselves up by staying alone. While the ones with extroversion, tend to charge themselves by going in gatherings, large circles of people, adventure, and outgoings.
In the '60s, psychologist Hans Eysenck proposed that the difference between introverts and extroverts was that they simply had different levels of arousal—meaning the extent to which our minds and bodies are alert and responsive to stimulation.
It can be seen that introverts have a higher rate of arousal. This means it is easier for them to stimulate themselves. While extroverts have to put in some extra effort. An introvert will get stimulated just by spending time alone, while extroverts would need to have some outgoing or adventure.
Their brains also work differently. Introverts process stimulation through a different pathway than extroverts. For extroverts, the pathway is much shorter. It runs through an area where taste, touch, and visual and auditory sensory processing takes place.
For introverts, stimuli run through a long, complicated pathway in areas of the brain associated with remembering, planning, and solving problems.
1. Introverts
An introvert is a person who obtains their energy from being alone and spending time to "recharge" on their own. Although it's not always the case, an introverted person may seem reserved and bashful (Carrigan, 1960).
Additionally, introverts tend to engage in less stimulating activities and enjoy reading, writing, or meditation.
Typically, introverts like to focus on only one thing at a time, consider things carefully, and speak after giving it some thought first.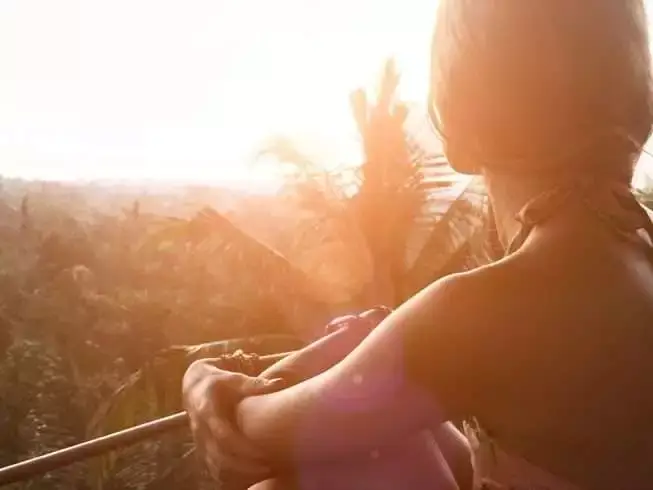 1.1. How to Tell If You're an Introvert-
Introverts prefer a few close buddies.
You are thoughtfully
Energized by Solitude
Enjoy being alone.
Tends to keep emotions to themselves.
When around Unknown or big groups of people, be quiet and restrained.
Exhausted by people and in desire for solitude
Process their ideas in their heads as opposed to talking them out
Being more social and pleasant among persons they are familiar with
Learns effectively via observation
2. Extrovert
An extrovert or extroverted person is someone who exhibits personality trait (extroverted traits) associated with the extroverted personality type, which indicates they draw their energy from being around other people. An outgoing person could come off as very chatty and be well-liked by their peers (Carrigan, 1960).
Extroverts tend engage in as much social engagement as they can since it gives them greater energy. Extroverts outnumber introverts by a ratio of roughly three to one (Cain, 2012).
Keep in mind that extroversion is a continuum rather than an all-or-nothing quality; some people may be more extroverted than others.
2.1. How to Tell If You're an Extrovert-
Extroverts prefer to Seek attention
Motivated by social interactions
Are close to numerous people
Sociable
Outgoing
Enjoy working in groups
And like talking to writing
3. Ambivert
Although many individuals see introversion and extroversion as two diametrically opposed traits, modern personality theories now acknowledge that introversion & extroversion are more probable on a scale.
Some people may fall more in the middle, while others may be more toward the introverted or extroverted ends of the scale. When you find an extroverted introvert next time, you now know what they are.
A person who exhibits traits of both extroversion and introversion is said to be an ambivert. In plenty of other words, they occupy a medium ground on the scale.
Ambiverts are described as being somewhat at ease in social settings and social relationships but also relishing some alone time.
An ambivert essentially modifies their conduct according to the circumstance. When around close friends and family, for instance, they could be more animated and outgoing than when around strangers.
4. What Behavioral Effects Do Introversion and Extroversion Have?
4.1. Happiness
According to Myers (1992), there is a strong link between extroversion and happiness levels as stated by the individual. Extroverts also frequently report feeling happier emotions than introverts, who are typically more neutral.
In a similar vein, Swickert et al (2004) discovered that in their study, extroverts expressed higher levels of self-esteem than introverts.
Even among participants who identified as introverts, Fleeson et al. (2002) showed that instructing participants to be extroverted resulted in an increase in positive affect.
4.2. Performance at Work
Extroverts are much more likely to assume leadership positions at work since extroverted people are more assertive in group settings (McCabe & Fleeson, 2012).
Similarly, it has been demonstrated that extroversion predicts leadership and social abilities throughout life (Guerin et al., 2011).
Extroverts are therefore more likely to succeed in occupations that need a lot of interaction, such as administration, sales, and teaching.
It would make sense, however, to assume that introverts would perform best in occupations requiring less social interaction or more independent work, such as writing, engineering, or accounting.
4.3. Intelligence
It was discovered by Furnham, Forde, and Cotter (1998) that IQ levels, academic performance, and introversion have a favorable relationship.
Extroversion was thought to predict great marks in school but worse grades in college, according to Eysenck (1996).
Despite this, Lekaviciene & Antiniene (2014) hypothesized that extroversion and emotional intelligence are positively correlated. Additionally, it has been hypothesized that introverts and extroverts operate differently at their best.
Extroverts, for instance, excelled when participants would have to complete cognitive tasks while background music played, though introverts excelled when there was no background noise or music (Mistry, 2015).
This may be related to introverts experiencing excessive cortical arousal or overstimulation.
4.4. Adverse Behaviors
Extroverted kids have a higher propensity than introverted teens to participate in antisocial or delinquent activities, according to Ryckman's (2004) research. According to Ghaderi, Borjali, Bahrami, and Sohrabi (2011), extroversion and psychopathic tendencies may be related.
It's possible that those who exhibit these bad behaviors merely have high extroversion scores, which would not imply that being extroverted makes one more likely to exhibit these behaviors.
What makes someone closer to being an introvert? It is all in the way they keep things to themselves. Introverted people tend to scale up as being introverted depending on how much they keep themselves isolated.
They like their own company. They prefer silence. These people are not inferior or different. They shouldn't be let out of your circle. Respect their privacy. Let them have time for themselves.
What makes someone closer to being an extrovert? It is the way they are open to others, outgoing, and always seeking to speak their thoughts.
They tend to scale up as extroverts depending on how much they interact with people and things. They cannot live in lonesome. Sometimes they might seem irritating or pushy, but they should be given the freedom to be what they are.
The one in between, exactly in between, has a balance of the two. And this is the perfect balance one should have in life. Know when to speak, and when to keep quiet. It's all in what you do that tells what you are.
5. Is It Normal to Have Both Introvert Tendencies and Extrovert Tendencies at The Same Time?
Introverts may also find that a lot of external stimulation (intense light, visual clutter, noisy places, strong scents, etc.) drains their energy. Introverts typically find that social circumstances sap their energy more quickly. According to recent research, introverts may require more time to wind down in order to avoid feeling overwhelmed by the effects of dopamine.
On the other hand, extroverts can appreciate their alone time but typically find that their energy levels dwindle without enough stimulation. In a situation that isn't exciting for a long time, they may become restless and "antsy." Therefore, they might look for others to interact with.
These two inclinations are unrelated to social skills, friendliness, or volume. Introverts can be very outgoing and enjoy socializing (I certainly do!). However, they discover that they require more leisure than an extrovert to control their energy levels.
In addition, as others have noted, introversion and extroversion are on a scale, with some persons leaning more toward the middle than the ends (ambiverts). You can be more in the center and need less rest and social engagement than a stronger introvert or extrovert.
Being an introvert, extrovert, or ambivert is acceptable as long as you feel confident interacting with people and the outside world on your terms.
Be an introvert in your extroversion.
-Edited by Steffy Michael|6/7/22