As an affiliate-driven website, Icy Tales earns from qualifying purchases.
Are you invited to a formal or a semi-formal occasion and don't feel like wearing a long dress or a floor-length gown?
Or does your intricate invitation specify a "casual and elegant" or a "business casual" or simply a "cocktail attire" dress code?
Or are you just wondering what is a cocktail dress?
Never worry; we have got you covered!
Cocktail Attire Dress Code
Cocktail attire is a subtle balance between formal and semi-formal dresses. Merging elegance and comfort, it is like a warm afternoon, bridging the gap between day and night.
Though clear lines of distinctions are difficult to define for a dress code, cocktail attire etiquette invites you to dress up and yet be comfortable and have fun.
It aims to make you look sophisticated and relaxed at the same time.
History of cocktail attire
In the 1920s and 1930s, a new social gathering began among the wealthy. It typically took place at the 'cocktail hour' between lunch and evening and had started primarily as a formal occasion or a black-tie event.
Soon, the post-war world saw a shift in the cocktail outfit style as the gatherings became more semi-formal. It transitioned to a vibrant and relaxed vibe, adding a fun touch to the cocktail parties.
This semi-formal dressing style became the inspiration for the casual cocktail attire through the decades, with slight changes in the outfits according to each individual's style.
Where does this dress code apply?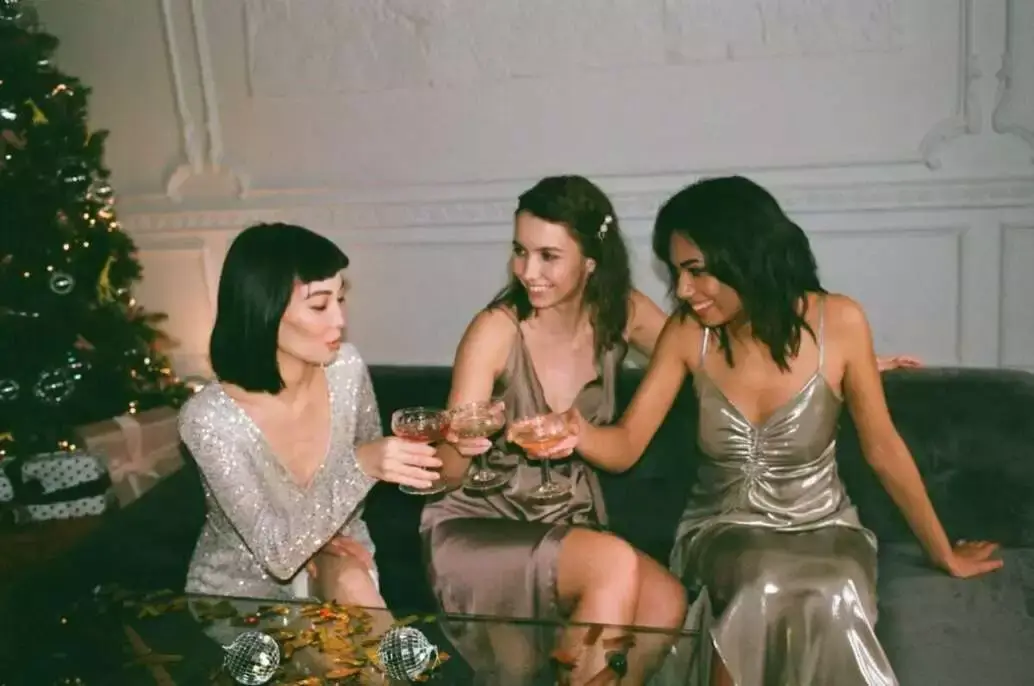 A cocktail dress is a semi-formal attire that can be worn in a casual cocktail event and on more formal occasions and anything in between! Some of the easiest choices to rock this style are:
Cocktail parties
Romantic dates
Receptions
Anniversaries, reunions, birthdays
Weddings
In fact, many evening functions may call for a cocktail dress!
So, what is a cocktail dress?
Cocktail attire is a mini or a midi dress, generally knee-length or ends above the knee. They are elegant and sleek and give off an inviting, attractive look!
How to choose the perfect cocktail dress
Cocktail attire comes in various materials, styles, and sizes, and it can be overwhelming to choose between the plethora of options.
Here we will guide you to choose the most flattering cocktail dress for you.
1. Shapes and sizes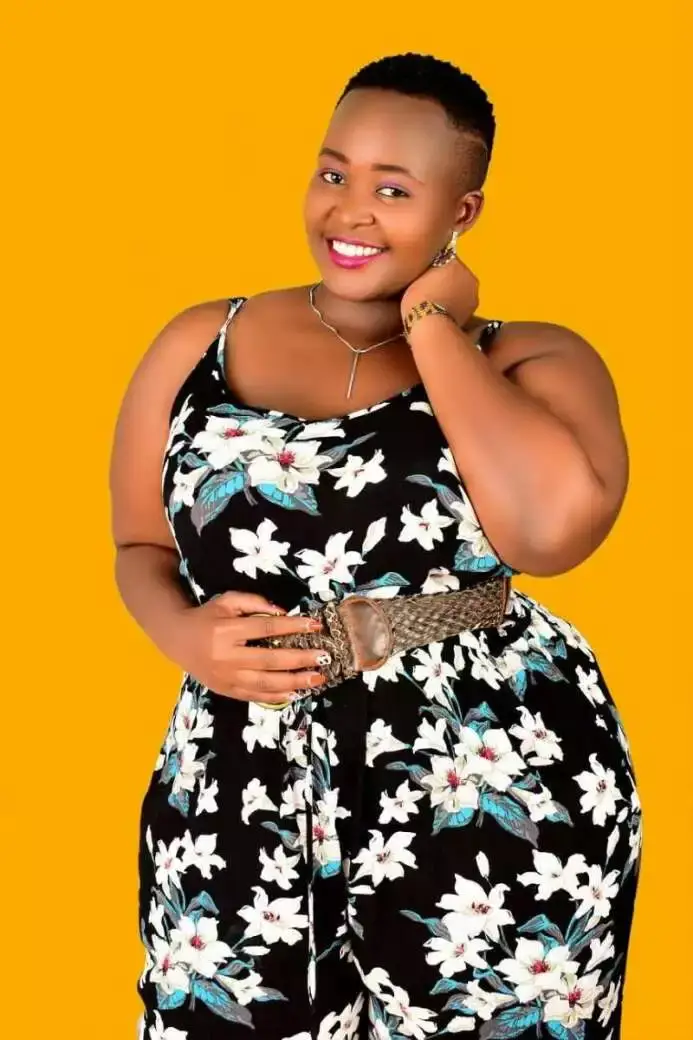 Do you look in the mirror and feel like cocktail dresses are not for you? You've got it all wrong!
Whether you are skinny or plus-size, curvy or straight, or anything in between, cocktail dress styles have got you covered.
The wide array of styles like A-line, empire waist-line, bodycon, asymmetrical, multi-layered, is there to accentuate your most attractive parts.
A-line cocktail dress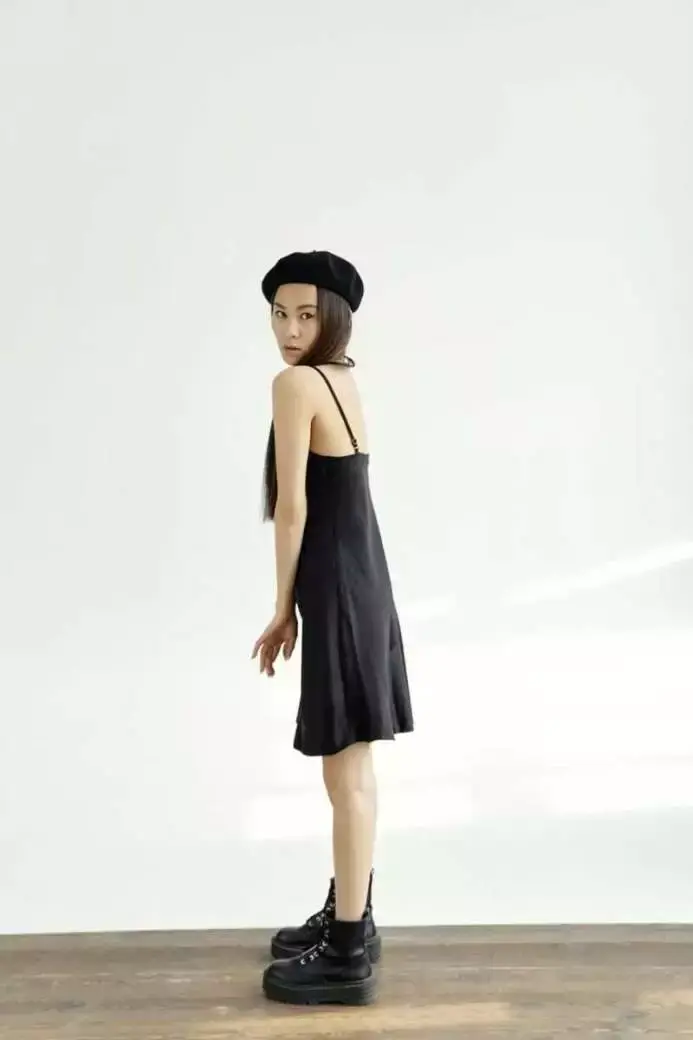 A-line dresses echo the typical shape of a capital A. It is like an inverted triangle that begins fitted but gradually flares out from the waist.
It is excellent for most body types and flattering on pear-shaped or triangle-shaped women.
Empire waistline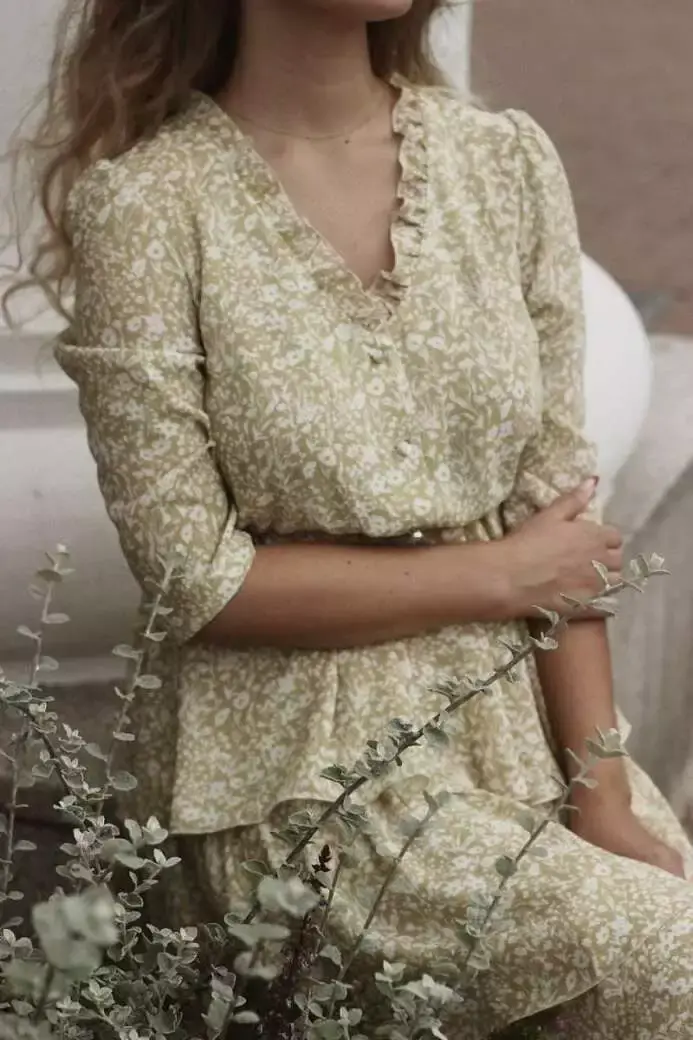 Empire waist-line dresses begin with a fitted bodice and then flair out below the bust, giving a high-waisted appearance.
Empire waist-line dresses are incredibly flattering for apple body shape and women with round attributes.
Bodycon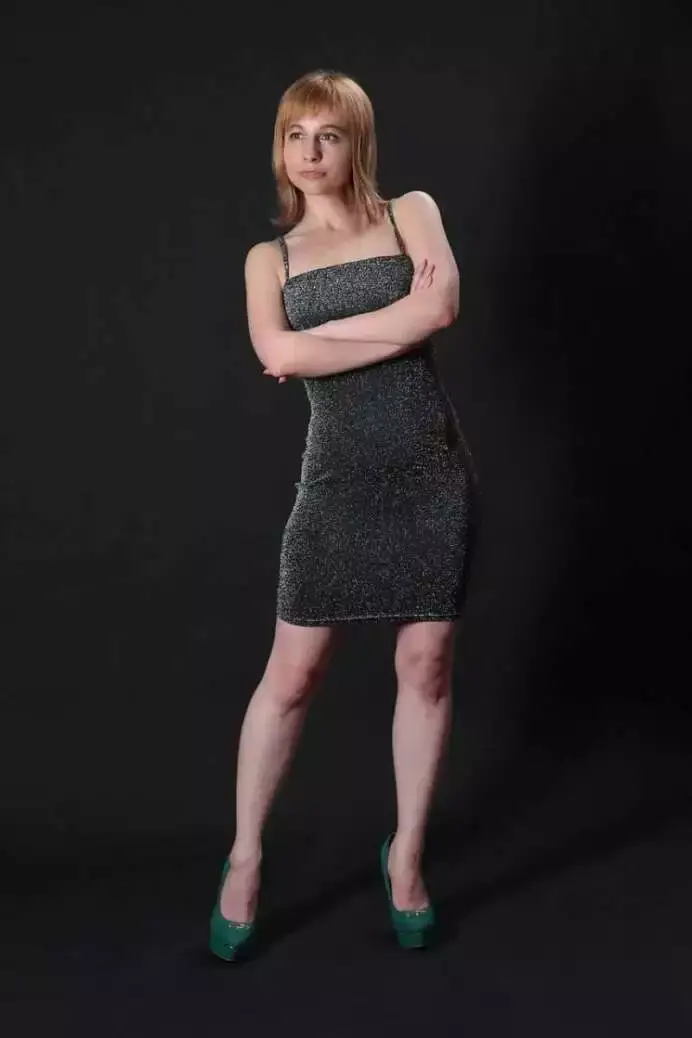 Bodycon dresses are formfitting and outline the curves and the overall shape of the body.
Bodycon dresses are the most flattering on the hourglass shape. It also works very well to give women with rectangular or straight attributes a more curvy look.
Asymmetrical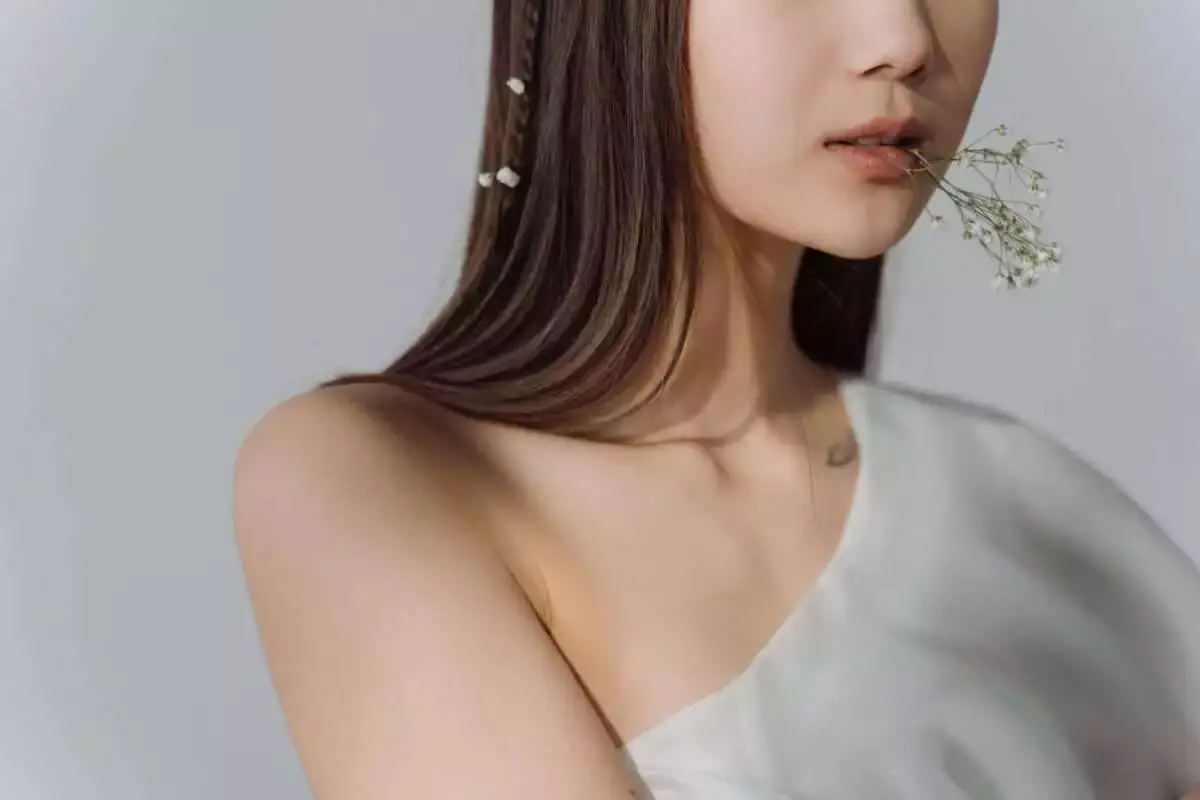 Asymmetrical cocktail dresses generally have slanted hemlines or necklines, unequal front and back lengths, and asymmetrical sleeves.
Asymmetrical dresses are beautiful on almost all while specifically flattering the inverted triangle body type.
Multi-layered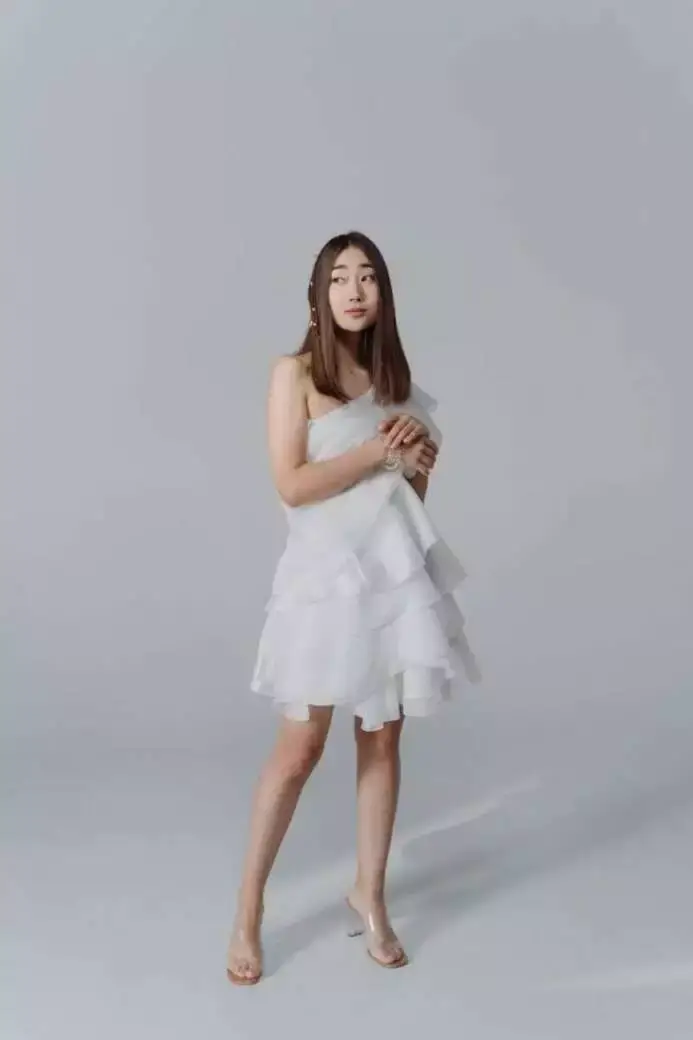 These are dresses with several or few layers draped across the bodice and the skirt.
They give an exquisite and pretty look and flatter, especially women with a straight body type.
2. Fabrics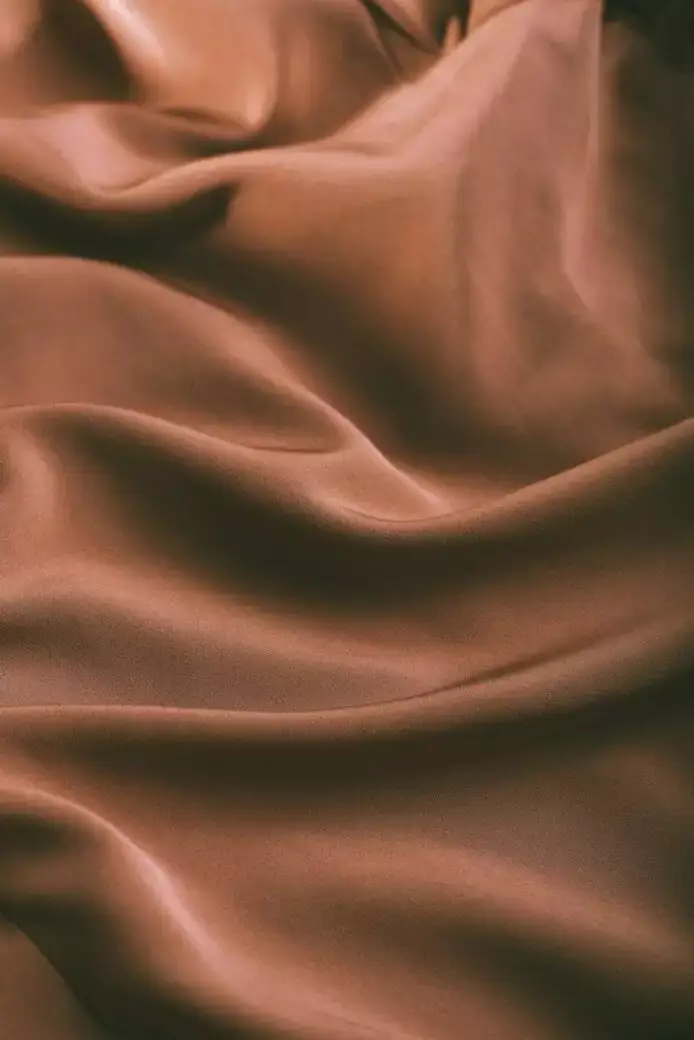 It is very important to consider and choose the right fabric. Each fabric is unique, and the correct choice helps to give off the right vibe!
Satin
Satin is a lustrous, glossy fabric that brings movement to the dress. It is best for A-line cut cocktail dresses.
Crepe
Crepe is a lightweight fabric that is flowy, matte, and elegantly crinkled. It holds its shape well and is good for evening wear.
Charmeuse
It is also a lightweight fabric that forms elegant drapes over the body and a glamourous look. It goes off well as draped bodycon dresses.
Velvet
It is a strong fabric that gives off a very regal look. It adds a rich texture and brings out a most flattering look.
Chiffon
Chiffon is a lightweight, sheer fabric that gives a soft, feminine look. It is great for A-line dresses and has a summer-like, flowy nature.
Lace
Lace is often used over other fabrics to create illusion necklines sleeves and gives off a vintage and feminine feel.
Organza
It is a fine fabric similar to chiffon but stiffer than it is. It is used to add volume and make fuller skirts for the dresses.
Taffeta
Taffeta is smooth, crisp, and slightly lustrous. It is lighter than satin but looks similar to it.
3. Colours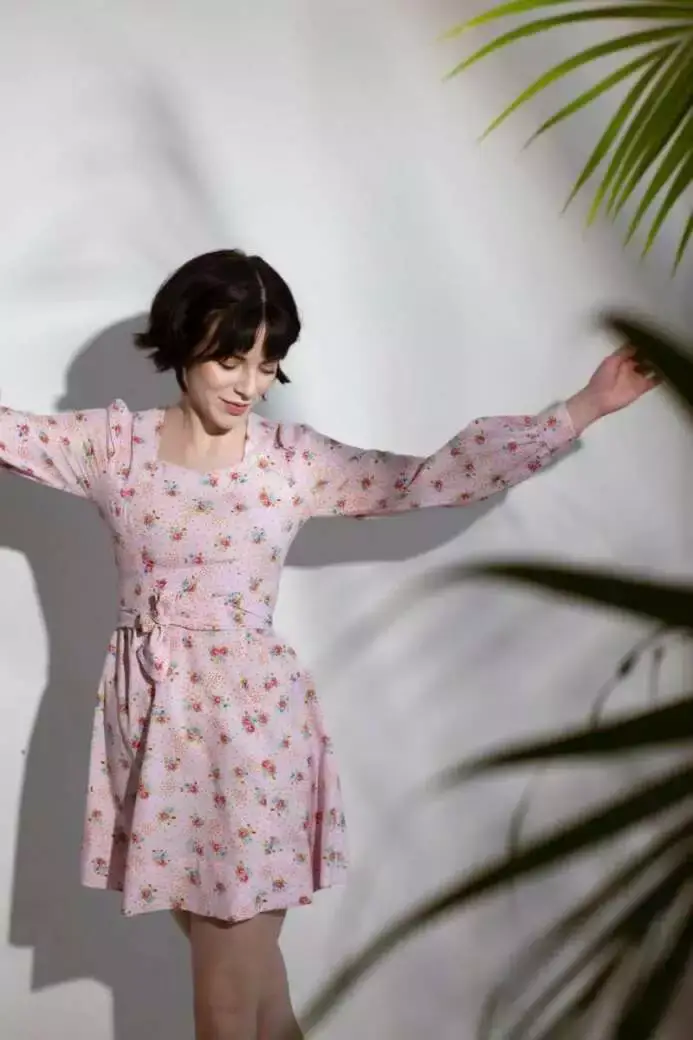 Lighter colours and pastel hues give a softer look, suitable for daytime events. Even if you have a particular colour in mind, it is better to choose a lighter shade from that specific colour's family.
Darker shades are more appropriate for evening or nighttime events. Dark blue, black, and such hues look chic in the evening.
Apart from the time of the day, coordinating colours with seasons also looks good!
Pastel or neon colours are suitable for summers, while greys and blues are beautiful in gloomy or rainy weather.
Shades of brown, dark yellow and maroon speak autumn, while colours like ruby and purple are vibrant in winters.
3. Type of Event
Different kinds of cocktail events have different dress codes, even if the overall demand is the same. Following these basic dress codes, three main types of cocktail attire are:
Festive cocktail attire
This cocktail attire spells out fun. Sparkles, vibrant colours, and bold patterns with cocktail accessories and cocktail shoes are your go-to.
Casual cocktail attire
It is a cocktail attire that is neither formal nor semi-formal. Instead, it is much more relaxed and comfortable.
Formal cocktail attire
A little black dress or a dinner dress, a black-tie or a bow tie, a suit jacket, and dress shoes are for a more formal occasion.
Perfect accessories for a cocktail dress
Cocktail attire speaks a lot on its own but is paired with simple yet chic accessories, and it adds a layer of frosting to the cake!
Bags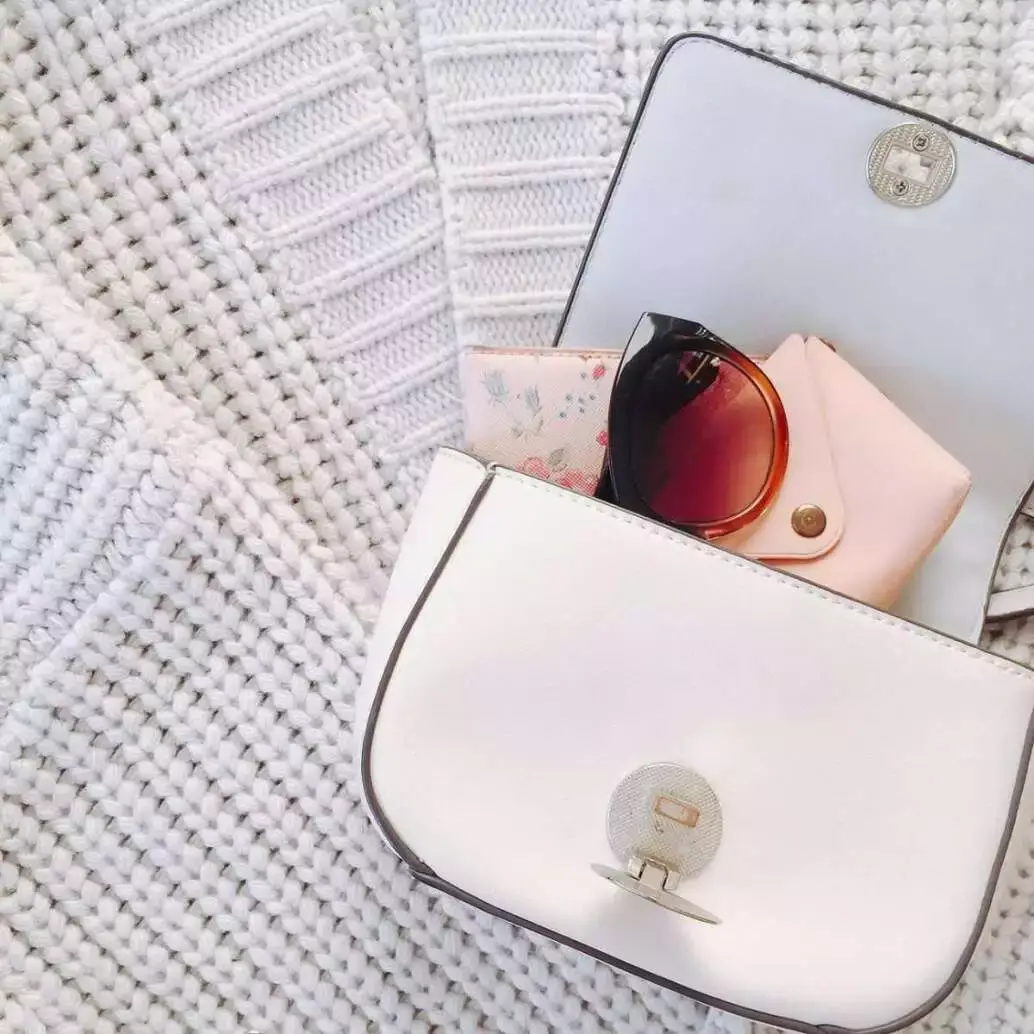 Don't carry an oversized bag. Use your bag as not just a need for storage but also as an accessory!
A handheld casual clutch or a chain strap bag makes the cocktail attire look elegant and refined.
Shoes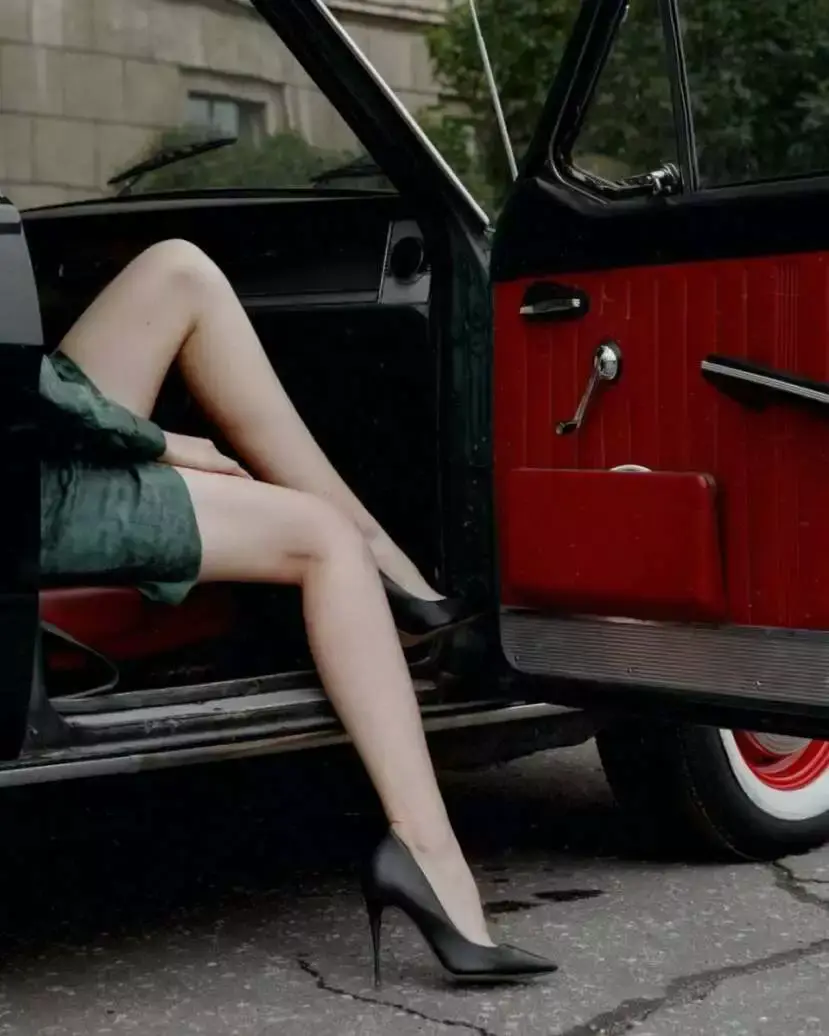 A cocktail event is a time to choose special shoes and add on to your little black dress!
High heels, block heels, strappy heels, pumps, and peep toes can be your go-to wear. Please avoid flats and sandals since they are meant for much more informal events.
Choose vibrant colours which bring out the hue of your dress. Go by your fashion instincts!
Jewellery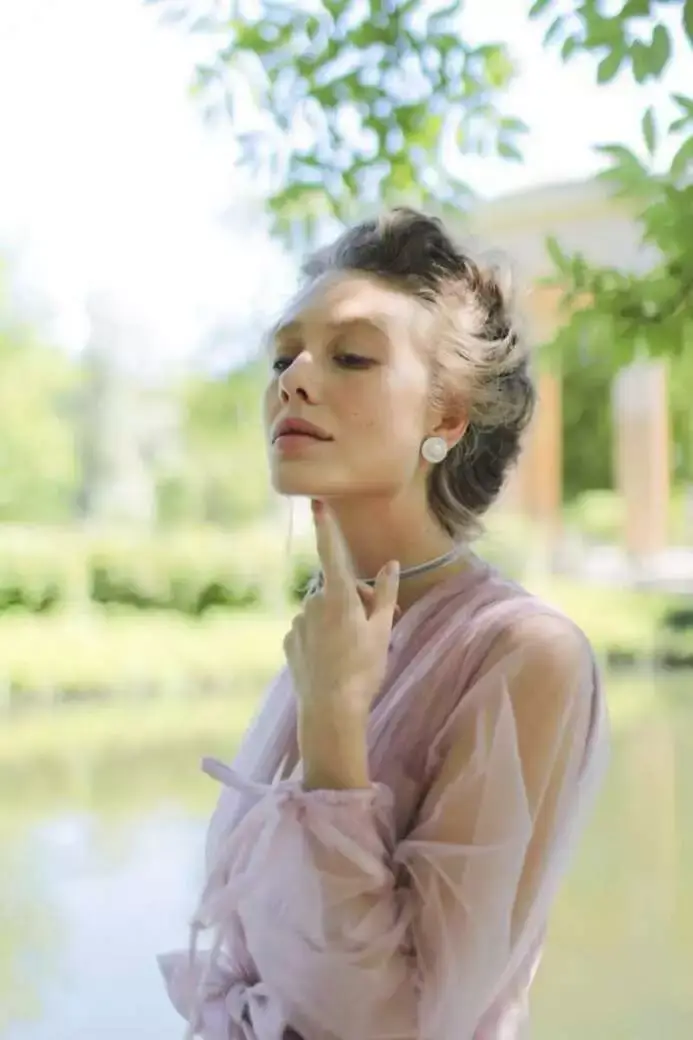 Pair sophisticated accessories that neither clash with your dress nor is overshadowed by it. Don't go over the top with accessories.
Keep it simple and classy! Statement or key pieces like necklaces, watches, or rings should be adorned with smaller jewellery pieces.
Earrings are also a great way to draw attention to your accessories.
Makeup and Nail polish
Feel free to add some sparkles and glitters to your face or nails, but go with a neutral look. Use subtle tones that blend in with your cocktail dress.
A pop of colour here and there, like red lipstick or red nails, may bring out dresses that have more neutral shades.
But the overall aesthetic should be refined and classy and hence avoid too much splash of colours.
Layering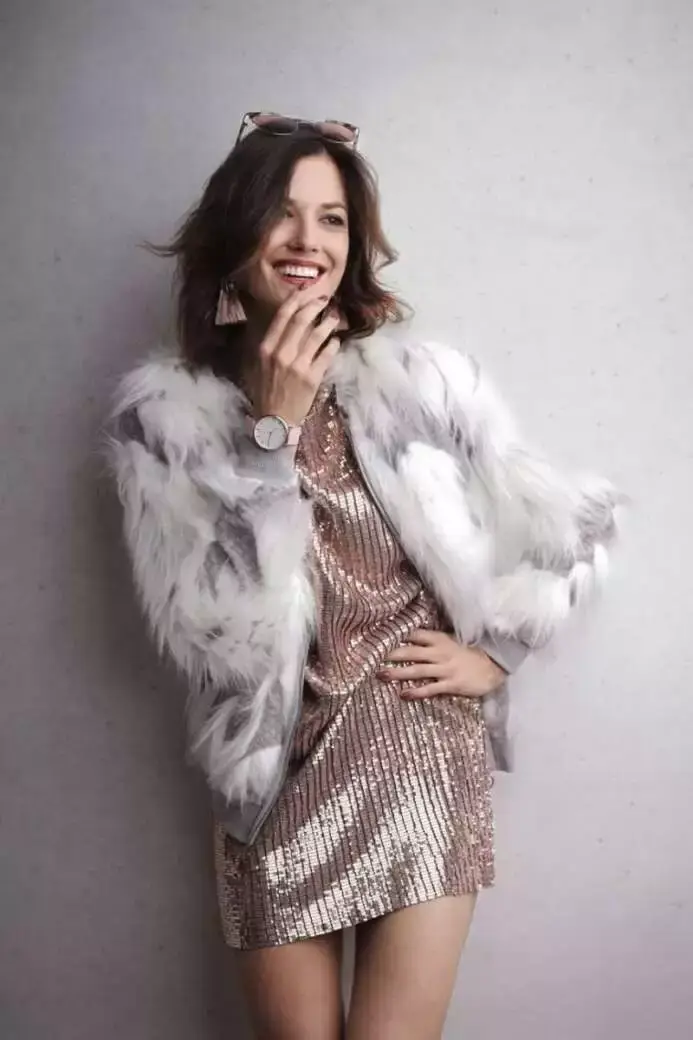 Last but not least, layering! Choose your layers carefully. Be it because you feel chilly or wish to go for a different aesthetic, don't let layering be your enemy.
If it's a less formal event or it's a summertime or daytime event, you may go for putting on a top of neutral shade (especially white) under your cocktail dress.
An evening event, especially a cocktail party, maybe adorned with layers of animal textures like faux fur or feathers. A feather bolero is a great option.
An evening-style cardigan keeps the look stylish and simple. For a more pronounced effect, you may choose a cardigan with embellishments or embroideries.
Embrace Your Cocktail Dress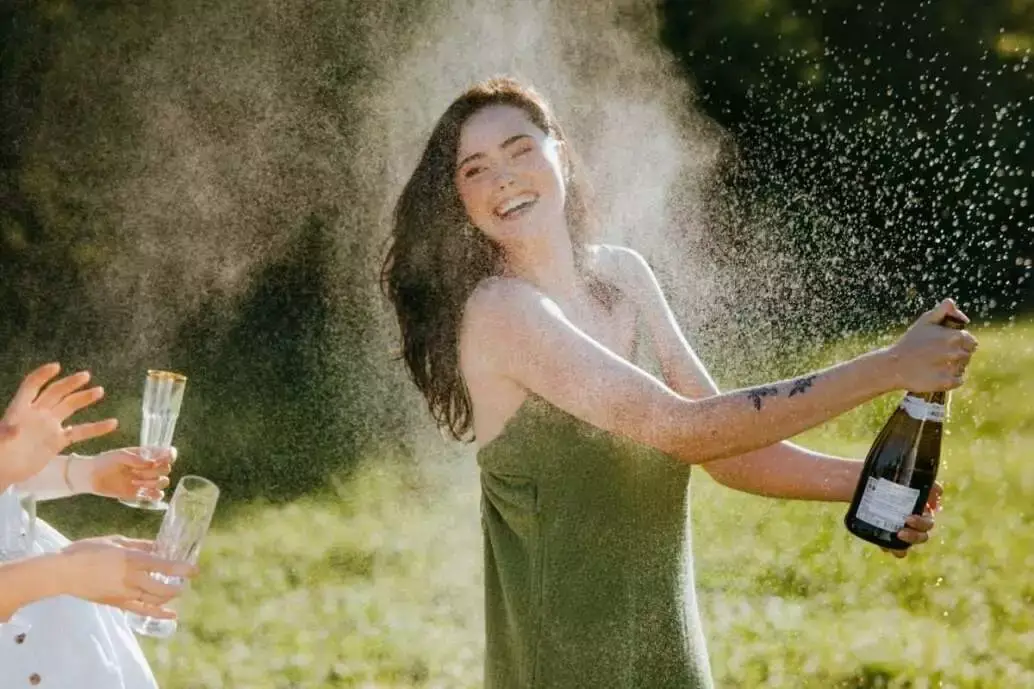 Cocktail dresses are currently on-trend, so it is pretty easy to understand the standard dress code and the fashion trends and mingle them with your style to give an attractive or sophisticated finish.
Wearing a cocktail dress is a safe bet for most gatherings, whether parties, special events, or more formal occasions. Make the cocktail dress your own.
Pick out accessories and shoes that give a special twist to your dress, and don't forget your unique final touches!
Choose the right kind of dress for you and the event and rock your inner modern woman in a feminine style!