As an affiliate-driven website, Icy Tales earns from qualifying purchases.
Deserts, gunfights, cowboys, outlaws, and shanties. These are common elements of the Western genre, which may be found in literature and film. However, for many lovers of the genre, it mainly refers to Spaghetti Westerns, a genre that arose in the 1960s.
They were not traditional Westerns since they were frequently low-budget, contained violence and dubious morality, and were officially foreign pictures.
So, what exactly is a Spaghetti Western, why is it named that, and how did it become so famous and leave such an enduring legacy? Let us see everything about Spaghetti Western in this blog.
1. What Exactly Is Spaghetti Western?
A simple Spaghetti Western definition will help you answer the question of what is a spaghetti western. It will also serve to provide context when discussing the birth and collapse of the subgenre and how its legacy lives on to this day.
Spaghetti Westerns are a large subgenre of Western films produced by Italian directors between the early 1960s and the late 1970s. The genre, also called and more politely referred to as Italian-style Western, peaked in the late 1960s, gaining international recognition.
Spaghetti Westerns, frequently made on a shoestring budget, featured anti-hero protagonists, heinous villains, desert scenery, non-traditional music soundtracks, and plenty of bloodshed.
2. Why are they referred to as Spaghetti Western?
Even though film aficionados know the answer to the question "What is a Spaghetti Western?" they may still wonder "Why are they called Spaghetti Westerns?"
It's because these films were mostly created in Italy by Italian directors, and spaghetti is a worldwide Italian cultural export, thus the term stuck.
3. Characteristics And Distinctions Of Spaghetti Western
As a type of Western film, Spaghetti Westerns not only add an Italian filmmaker to the mix but also went against Hollywood's Wild West narratives in various ways.
The Spaghetti Western is defined by the following characteristics, which are distinguishing qualities and distinctions from the parent genre:
3.1. The appearance of Spaghetti Westerns
Despite their limited resources, Italian filmmakers mimicked the aesthetic of CinemaScope without using the technique's anamorphic lenses.
Instead, they employed Techniscope spherical lenses and 35mm film to generate a wide-screen image with noticeable film grain. Many filmgoers see the subgenre's appearance as a key part of its allure.
Spaghetti Western protagonists frequently endure difficult conflicts and moral dilemmas, shown in the tension and anguish etched all over their faces.
Filmmakers used close-ups and extreme close-ups with dramatic zooms to bring this out with spectacular effects.
The opening credits, which were typically intricate visuals and titles to create the tone or begin with a visual boom, were similarly dramatic and expressive.
3.2. Spaghetti Westerns' Sound
These Italian Westerns' score was significantly less cinematic than those of Hollywood films.
Ennio Morricone employed whistling in the music of A Fistful of Dollars and introduced electric guitars. Many Spaghetti Westerns followed suit and adopted the new tone for their soundtracks.
3.3. Spaghetti Westerns' Characters
Instead of justice, freedom, or Manifest Destiny, the antiheroes of the Spaghetti Westerns are greedy and ethically ambiguous.
Money, vengeance, and self-interest drive the protagonists, while the antagonists go to savagery and lengths that top classic films would never reveal.
The principal protagonists are gunslingers, bank robbers, and bounty hunters. Mexican rebels and gunfighters took on corrupt rulers in the Zapata Westerns.
3.4. Thematic Elements Of Italian-Style Westerns
From gunfights to gore, these Westerns have more violence than Hollywood movies. The Spaghetti Western allows the spectator to cheer for flawed antiheroes and villains who are completely unlikeable.
Instead of nostalgia and idealization, the more realistic representation of Italian Westerns was frequently accompanied by left-wing politics, satire or cynicism, and comments on the Old West's worldview, corruption, and politics.
3.5. The Subgenre's Production Value
Most Spaghetti Westerns failed to match Sergio Leone's box office success. However, because these films were often low-budget productions, economic success came quickly.
To save money, the films of the Italian Western subgenre were made in Italy and sometimes Spain, making them technically Spanish-Italian Westerns.
4. The Origins Of Spaghetti Western
The Western is an American genre, informed and inspired by the genuine American Western frontier of the 1800s.
It was a popular cinema genre throughout the 1930s, 1940s, and 1950s. By the 1960s, the genre had mostly been confined to television. Rawhide, one of them, starred a young actor called Clint Eastwood.
Meanwhile, following the Italian Neorealism film movement of the 1940s and 1950s, sword-and-sandal epics dominated the Italian cinematic scene.
These were Greco-Roman period films that were Italy's response to similar Hollywood films of the time, such as Ben-Hur, The Ten Commandments, and Spartacus.
Despite this, several Italian directors were producing Westerns that received little notice. They weren't anything out of the ordinary or shocking; they were just Western-style films filmed in Europe.
Several were Spanish-Italian Westerns, and Spain would become a significant co-financier in the subgenre. So, if you're wondering where Spaghetti Westerns were filmed except Italy, it would be Spain.
West and Soda, an animated film parodying the Western genre, was one famous Western.
It is frequently claimed to be the first Spaghetti Western because it was begun before but released in 1965. Therefore it sometimes gets lost in the shuffle.
It also raises the question of what constitutes a Spaghetti Western, as parody films did not dominate the genre.
5. The Golden Age Of Spaghetti Westerns
Since Italy was already creating Westerns before the mid-1960s, the actual "start" of the Spaghetti Western is debated and, ultimately, uncertain.
What no one contests and everyone knows are the films that made these Westerns famous. Sergio Leone's A Fistful of Dollars (1964), composed by Ennio Morricone and Clint Eastwood as the movie's actor.
This breakthrough spawned an industry where roughly half of every Italian film in production was a Western. It was one of the finest Spaghetti Westerns.
The Good, the Bad, and the Ugly (1966), For a Few Dollars More (1965), along with the film Sergio Leone's A Fistful of Dollars (1964), constituted and is known as the Dollars Trilogy.
Each featured Eastwood as the Man with No Name, a vagabond who arrived in town to fight off evil people in search of money. Other actors in these films were Lee Van Cleef and Eli Wallach, who would all go on to feature in more of these Italian Westerns.
Every year after 1964, dozens upon dozens of Italian Westerns were created until at least 1969. These films, inspired by the Dollars Trilogy, featured anti-heroes with secret motives, vengeance plots, and plenty of bloodshed.
The films were frequently filmed on minimal budgets, making their money back even if the box office returns were low.
Many of these films employed the Techniscope technology to simulate the Cinema Scope appearance without using anamorphic lenses.
This included utilizing spherical lenses but shooting with a smaller-but-wider frame within 35mm film strips. The outcome was a widescreen image with a lot of visible film grain, which adds to the genre's attractiveness.
Aside from the Dollars Trilogy, Leone also directed Once Upon a Time in the West (1968), which is widely regarded as one of the finest Spaghetti Westerns of all time, establishing him as the foremost Italian Spaghetti Western filmmaker.
Once Upon a Time in the West (1968) was well-received at the time and is now regarded as one of the finest Western films ever produced, Spaghetti or otherwise, even though the genre was not well-liked among critics.
Aside from Leone, two more Sergios established themselves in the genre. These Italian directors aided in challenging the notion of "What is a Spaghetti Western?" by broadening the scope of what they could accomplish, show, and discuss.
Sergio Corbucci directed some of the most brutal and gloomy Westerns, including the masterpieces The Great Silence (1968) and Django (1966). Sergio Sollima, the most political of the three "Sergios," made films on imperialism and revolutionaries.
With Run, Man, Run (1968), Face to Face (1967), and The Big Gundown (1966), he created his trilogy of films; these films are classified as belonging to the sub-genre of Zapata Westerns, which focused on Mexican characters.
6. The Legacy Of The Spaghetti Western
The Spaghetti Western had gone out of favor by the 1970s. Not only were fewer of these films being created, but many of those that remained were lighthearted comedies.
Trinity Is Still My Name (1971) and its prequel They Call Me Trinity (1970) were among these, with the latter being the most financially successful Italian Western of all time.
While genre enthusiasts continued to enjoy these films, they were not the same as those that had come before, and the genre died out in the late 1970s.
The Spaghetti Western, on the other hand, never truly went away.
Django's actor, Franco Nero, returned almost twenty years later to reprise the role in Django Strikes Again (1987), the sole official sequel among the several additional Django films that followed the original.
Clint Eastwood continued to make Westerns, including Unforgiven in the early 1990s and The Outlaw Josey Wales in the mid-1970s. Josey Wales, in particular, was a member of the Revisionist Western sub-genre that arose at the same time as the Spaghetti Westerns.
These films, also called Anti-Western and Post-Western, rejected and subverted classic Western themes, characters, and plotlines, as did their Italian counterparts, to make pictures that questioned the genre's essence.
And, because Spaghetti Westerns were so low-budget and so many became cult classics, mainstream and popular directors such as Quentin Tarantino and Robert Rodriguez have created a fair amount of Spaghetti Western-Esque flicks.
Tarantino has a deep appreciation for genre films, ranging from Kill Bill to Once Upon a Time in Hollywood.
Rodriguez, on the other hand, created an entire trilogy on a mariachi-turned-gunslinger. Needless to say, the legacy of Spaghetti Westerns has only grown since the world first received a handful of cash.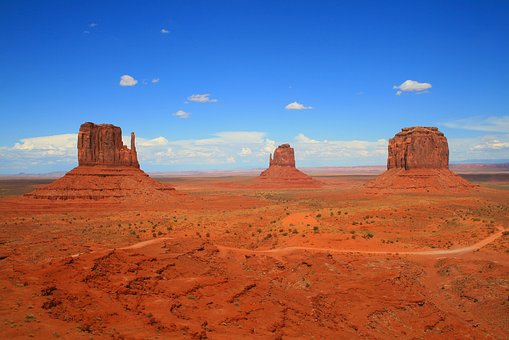 7. The Greatest Spaghetti Western Films Of All Time
7. 1. The Good, The Bad, And The Ugly (1966)
The Good, the Bad, and the Ugly, Sergio Leone's Spaghetti Western masterwork, is the greatest film in the genre. Leone depicts the good, the evil, and the ugly that plagued the American west, from broad vistas of desert sands to extreme close-ups of Clint Eastwood.
Leone's directing may appear opaque to modern audiences, but his cinematic vision is undeniably superb.
If you ask a bunch of critics, "What is the finest Spaghetti Western of all time?" they will tell you "The Good, the Bad, and the Ugly" quite a few times.
7.2. Once Upon A Time In The West (1967)
Let us thank cinematographer Tonino Delli Colli for his efforts on Once Upon a Time in the West, which is one of the most wonderfully photographed films of all time. Even today's top cinematographers don't use extreme close-ups like Delli Colli.
Once Upon a Time in the West is a vengeance story told through the eyes of a diverse ensemble of individuals. Charles Bronson and Henry Fonda co-star in the picture as two gunslingers fighting for life in a rapidly shifting desert setting.
7.3. The Great Silence (1968)
The Great Silence abandoned desert views and bustling saloons in favor of a snow-covered environment shot in the Dolomites. The end product was a Spaghetti Western with a distinct visual style from its peers.
The Great Silence is thematically comparable to other Spaghetti Western-era films, but its visual grandeur sets it apart. Finally, there aren't many Spaghetti Western films like The Great Silence.
7.4. A Fistful Of Dollars (1964)
A Fistful of Dollars is the Spaghetti Western that started it all. That's not to suggest it was the first narrative about the American West; hundreds of stories have been published since 1839, and dozens of films have been created on the subject since 1899.
However, Sergio Leone's A Fistful of Dollars defined the artistic foundations of Italian Westerns. It is also the picture that launched Clint Eastwood's worldwide career.
7.5. The Big Gundown (1966)
The Big Gundown, Sergio Sollima's finest Spaghetti Western, starring Lee Van Cleef as a bounty hunter entrusted with chasing down a suspected rapist and murderer.
But not everything is as it appears in The Big Gundown, making it one of the genre's more complex interpretations of frontier justice. This picture paved the way for later Spaghetti Western films to depict emotionally charged storylines, but tragically, few followed suit.
7.6. Django (1966)
Django is regarded as the most influential Spaghetti Western film ever filmed by filmmakers. For the first time in cinema history, Sergio Corbucci's genre-defining blockbuster made violence the hero of a film.
Franco Nero plays Django, a vagrant involved in a violent struggle on the Mexican border. Django generated 30+ indirect sequels and had a cult following in international film circles.
7.7. For A Few Dollars More (1965)
For a Few Dollars More, the second film in the "Dollar Trilogy," is a little meandering Spaghetti Western epic starring Clint Eastwood and Lee Van Cleef.
For a Few Dollars More is largely considered the worst of the "Dollars Trilogy," but it doesn't make it a terrible film. On the contrary, many consider it an essential picture in the genre.
7.8. Day Of Anger (1967)
Want to witness Spaghetti Western star Lee Van Cleef wreak havoc on just about everyone he meets? Take a look at Tonino Valeri's Day of Anger.
Spaghetti Westerns are infamous for their brutality, but maybe no character in Day of Anger dispenses it as indiscriminately as Van Cleef.
And it's good that he's so violent because the film would be boring without him. It's easy to discern Day of Anger's impact on several of Quentin Tarantino's finest films.
7.9. Companeros (1970)
Companeros, directed by Sergio Corbucci in 1970, is one of the most memorable films in the Zapata Western subgenre.
Franco Nero plays a Swedish mercenary who becomes entangled in the film's struggle between Mexican rebels and the army.
It is now regarded as one of Corbucci's greatest works. Companeros is a very predictable Western that is marginally boosted by Ennio Morricone's superb Spaghetti Western music.
7.10. The Mercenary (1968)
The Mercenary is an action-drama in the Spaghetti Western subgenre of the Zapata Western. The Zapata Western is characterized as a film about Mexican uprisings seen through the eyes of bandits and American frontiersmen.
Sergio Corbucci directed the film, which portrays a mercenary who becomes involved in a war during Mexico's revolution. The Mercenary pairs well with one of Marlon Brando's finest films.
8. Best Filmmakers of Spaghetti Westerns
8.1. Sergio Leone
Sergio Leone, an Italian filmmaker, producer, and screenwriter, is regarded as the father of the Spaghetti Western genre, impacting movie history. His style is defined by extreme close-ups and their juxtaposition, as well as lengthy views.
Leone's flicks, including the Dollars Trilogy and Once Upon a Time in the West, are must-sees.
Films by Sergio Leone:
A Fistful of Dollars (1964)
Once Upon a Time in America (1984)
Duck, You Sucker! (1971)
Once Upon a Time in the West (1968)
For a Few Dollars More (1965)
The Colossus of Rhodes (1961)
The Good, the Bad and the Ugly (1966)
8.2. Sergio Corbucci
Sergio Corbucci, an Italian filmmaker, carried the Spaghetti Western in two ways, making violent pictures as well as a lighter-hearted action comedy, which features Terence Hill and Bud Spencer.
His first commercial triumph was the 1966 film Django, starring Franco Nero, with whom he collaborated frequently after that. The film is a remake of Akira Kurosawa's 1961 masterpiece Yojimbo.
Corbucci surpassed Sergio Leone as the most successful Italian Western filmmaker. Sergio Corbucci inspired Quentin Tarantino's Django Unchained (2012).
Films by Sergio Corbucci:
The White the Yellow and the Black (1975)
Compañeros (1970)
Drop Them or I'll Shoot (1969)
The Great Silence (1968)
The Mercenary (1968)
Navajo Joe (1966)
Django (1966)
8.3. Sergio Sollima
Sollima, the third Sergio, began his cinema career as a screenwriter in the 1950s. His first Spaghetti Western was released at the height of the craze, competing with the work of the other two Sergios, Leone and Corbucci.
Nonetheless, The Big Gundown, starring Lee Van Cleef, was a big hit when it was released in 1966.
He only made two more Westerns: Face to Face in 1967, co-starring Gian Maria Volonte, who also appeared in the first two Dollar trilogy films, and Run, Man, Run! in 1978, but they are well-known names among genre lovers.
Ennio Morricone composed the music for all three of his Westerns.
8.4. Giulio Petroni
Giulio Petroni, an Italian director, directed five Spaghetti Westerns that cinephiles see as genre-defining due to their violent and emotional style and attention to the deeper psychological elements of the characters.
Petroni's cinematic career ended in the late 1970s, and he went on to become a literary novelist.
Films by Giulio Petroni:
Life Is Tough, Eh Providence? (1972)
La Notte Dei Serpenti (1969)
Tepepa (1969)
A Sky Full of Stars for a Roof (1968)
Death Rides a Horse (1967)
8.5. Tonino Valerii
Tonino Valerii began his career as an assistant director on the set of A Fistful of Dollars. His top flicks range from violence to humor within the category.
Films by Tonino Valerii:
My Name Is Nobody (1973)
A Cause to Live, a Cause to Die (1972)
The Cost of Power (1969)
Anger Awareness Day (1967)
8.6. Enzo Barboni
With Enzo Barboni's comedies starring Terence Hill and Bud Spencer, Italian director, screenwriter, and cinematographer Enzo Barboni is credited with popularising the farcical Italian Western.
Films by Enzo Barboni:
Trinity's Sons (1995)
The East's Man (1972)
My name is STILL Trinity! (1971)
They refer to me as Trinity (1970)
The Unholy Quartet (1970)
9. Spaghetti Western – Iconic Forever!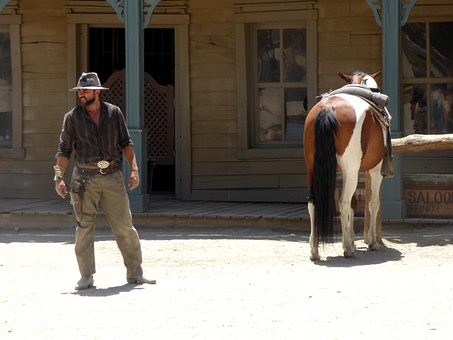 Spaghetti Westerns were formerly a far more popular movie genre, albeit they are now barely more than a drop in the bucket of modern cinema. The 1950s until the mid-1970s were largely regarded as the pinnacle of the genre, a "golden age" of Spaghetti Westerns.
The films were so successful that their impact may be seen in other films released during the same period. Many Spaghetti Westerns actually outperformed the genre that inspired them, and they continue to serve as an influence for current movies.
Among the "Spaghetti" motifs that continue to influence filmmaking today are western antiheroes, tense, dramatic close-up views, and a distinctive type of colorful opening titles.
These Spaghetti Western films would transform the sound of the west into something instantly recognized and iconic forever!