As an affiliate-driven website, Icy Tales earns from qualifying purchases.
Ever had your best friend's birthday rapidly approach, without having a clue what to gift them? It's a highly disconcerting and uncomfortable feeling, rather like the impending doom of a disastrously difficult exam: you know you HAVE to perform amazingly, but you have absolutely no idea how.
Well, I'm going to set your mind at ease with these 8 incredible do-it-yourself present ideas for your friends who are super passionate about a certain thing – be it a TV show, a football team or a book series. They are guaranteed to love it, and love you all the more for it.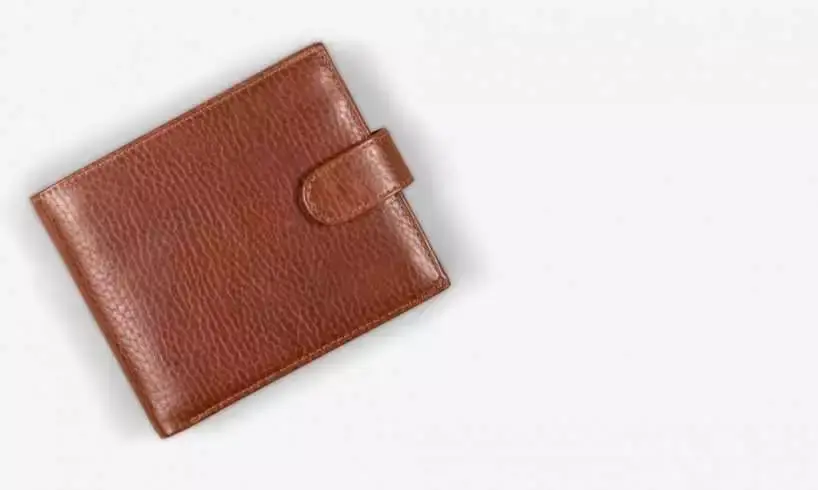 This is a great gift for both men and women, and you can change the design according to your loved one's own unique tastes. It's both an item that would otherwise cost a fortune and a practical, useful item for day-to-day life!
What you need: Nail polish remover, plastic, art supplies (sandpaper, paintbrushes of various sizes as per your design, poster colours, pencils, a tracing paper to transfer your design to the wallet, etc), a plain wallet, a whole lot of time, and some mad art skills (just kidding)! No really though, don't worry, as long as you can wield a paintbrush fairly decently you are good to go.
What to do: Clean the cover with nail polish remover and scrub it with sandpaper to make it rough. Paint it with whatever background colour you want, use even strokes and give 2-3 layers. Draw the mirror-image of your design of tracing paper; transfer it to the wallet surface. Paint it with the desired colours, and cover with a thin layer of plastic once you're done and the paint has dried. And there you have it!
Nowadays, almost everybody is a Game of Thrones fan. Either through the TV series or the book series, most of the college-going crowd is obsessed with the fate of the Starks of Winterfell, particularly little Arya. The coin gifted to her by our favourite assassin will make any GoT fan go around squealing 'Valar Morghulis, Valar Dohaeris!' in joy.
What you need: Clay, an oven, green and silver poster colours, a black ball pen and a strong adhesive.
What to do: Shape a ball of clay into a flat, cylindrical coin. Roll strands of clay to form the required letters and arrange them on the coin base. Bake the clay in the oven to harden it. After it cools, paint it over with silver paint with a tinge of green. Outline the letters with the ball pen, and go send you buddy off to Braavos!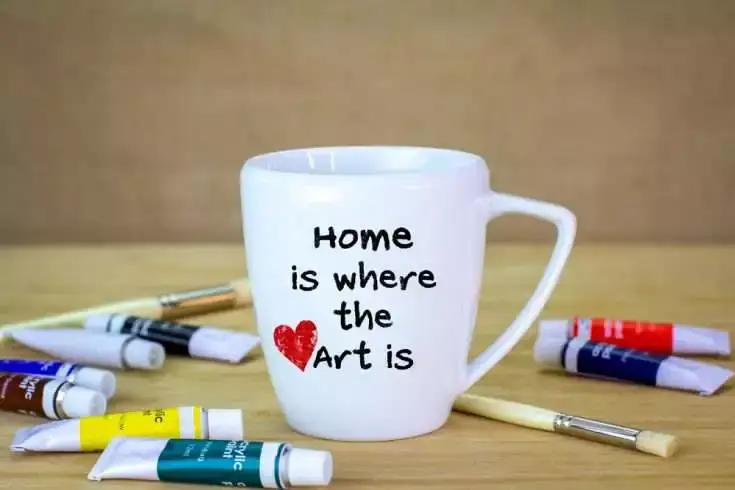 It is a simple yet brilliant way to make your Big Bang Theory fan of a friend's day even more special. You can paint anything you want and turn an ordinary mug into a prized collectible. Decorate it with symbols, logos, catchphrases, minimalist designs – anything you are capable of painting! This doesn't require you to be a master artist either – if you are, it's a bonus!
What you need: A plain white mug, acrylic paints, paintbrushes, a black ball pen, and a design.
What to do: If you don't get a white mug, give a couple of coats of white paint first. Then, simply paint your pictures! You can do two different themes on opposite sides, or stick with one – the choice is yours!
Not literally, of course! But any nerd who is a fan of series like A Song of Ice and Fire, Harry Potter, etc. would figuratively kill for a badass wall-hanging like this one. This is rather time-consuming to make, but the end result is definitely worth it.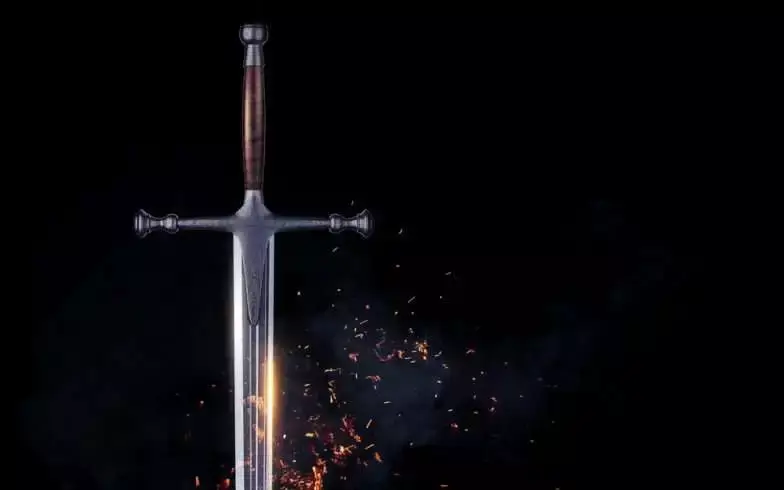 What you need: Foam board, large paint brushes, poster colours (as per the specific description of the sword in a particular series), a metal ruler, a sharp cutter, superglue, and a metal hook.
What to do: Make the body of the sword i.e. the blade and handle by cutting the foam board into interlocking pieces and sticking them together. Give the entire sword 3 layers of foam board. Ensure that the length of the blade is such that it balances well and wouldn't break. Paint it over with the right colours – silver for the blade, etc. Attach the hook to the top of the handle and you're done.
A Book Series Charm Bracelet
This is a bracelet your bookworm girl bestie/ girlfriend/ wife will never want to take off! It is creative and yet easy to make, and is utterly – pun intended – charming!
What you need: A simple silver chain with links to hook charms on, extra links (the number depends on the number of books in her favourite series), tiny printouts of book covers (2 of each) and a hook for fastening it.
What to do: Stick together the two cut-outs of each cover back to back. Add some paper layers in between for added thickness. Put one extra link through each cover and attach it to the charm bracelet. Put it in a fancy little pouch and voila!
If you're ever short on time but want to make something special on your own, a collage is the way to go. All you should have is reasonably good computer skills for this one!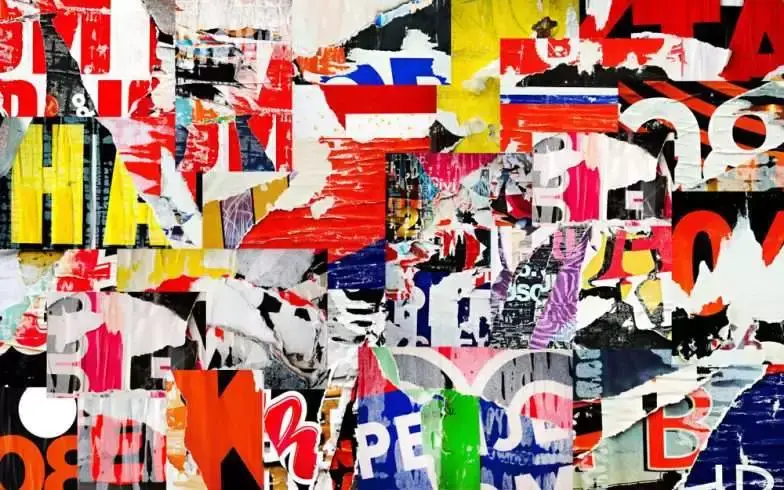 What you need: A computer, plenty of downloaded pictures in whatever theme you choose (e.g. their favourite sports team, etc), and a good photo-editing software.
What to do: Edit the photos to make them aesthetically pleasing, give them some imaginative captions and put them all together into a seamless collage. You can use software like Picasa, or even Adobe Photoshop if you're more of a tech whiz. Get it printed on poster paper with an appropriate size, and help your friend tape it up on their bedroom wall!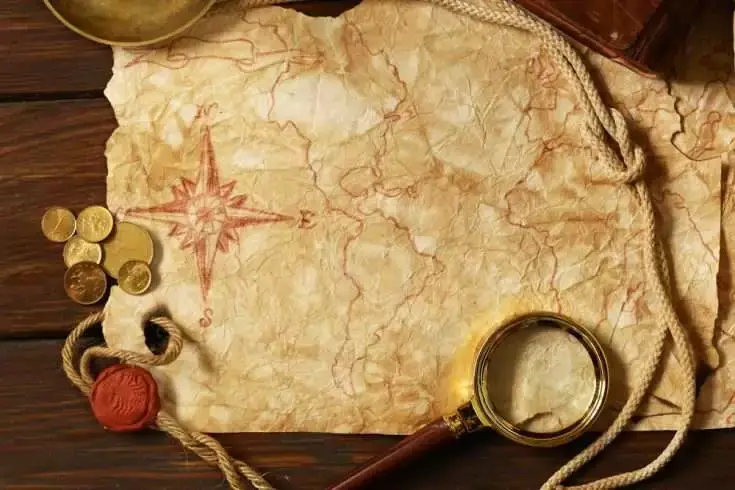 I can vouch for the sheer brilliance of this one. Nothing beats the joys of a surprise quest for presents with each clue, an iconic reference to something from the beloved sitcom Friends.
What you need: An apartment or house, an in-depth knowledge of your bff's favourite fandoms, pieces of paper for clues, and of course – gifts!
What to do: It's pretty straightforward; use the clues to design your own treasure hunt, tailor-made for the birthday boy/girl! As long as your clues are decipherable, you can't go wrong.
The Iron Throne Phone Stand
Last but certainly not the least, this is another Game of Thrones piece your fellow fan will treasure for the rest of his/her life – after all, it gives you the power to rule over Westeros.
What you need: A block of foam, thick cardboard, thick paper, silver (metallic) and black paints, scissors, steel pins, a sharp cutter, and lots of glue.
What to do: Cut out a cardboard circle and paint it black. Cut out a cuboid of foam and make a rectangular groove according to the dimensions of the phone that is to be accommodated. Use the foam to make the back of the throne. Paint both black and stick them to the cardboard. Cut thin strips of paper ending in tapered points, colour them silver like blades and stick them to the seat and the back. Stick the pins in the foam, using the paper to make little handles for them so that they resemble swords. Fill in all black spaces in between with silver strips. And congratulations! You have successfully made the most awesome phone stand in the history of the Seven Kingdoms.
Other Ideas
Apart from these, you can also order photo frames with the pictures you want on sites like whataportrait.com. You can even order customizable mugs with pictures or make your own greeting cards from other sites like Vistaprint. Should you go down this road, it's going to save you time.
So use your own innovative mind to add a personal touch to these ideas, and give your pal a birthday gift he/she will be sure to go crazy about.
Originally posted 2015-12-29 00:10:41.