As an affiliate-driven website, Icy Tales earns from qualifying purchases.
What is business strategy? Do you also wonder about what a business strategy is and how different companies make their business strategies? Don't worry; your dilemma ends here as we will be answering all these questions in detail.
Distinct organizations have different business objectives and pursue them in unique ways.
Businesses sell products and services in tough markets all over the world, and in order to stay afloat, they must improve the value of their assets for their owners and shareholders.
Any company's success is defined by the effectiveness of the plan it employs.
A thorough business strategy is beneficial for businesses for their growth and in order accomplish key objectives. It aids them in staying relevant to the market and recognizing the potential for growth.
When the strategy aligns with the company's long-term vision, everyone is aiming toward the same goals. For further knowledge on "business strategy?" keep reading.
1. Business Strategy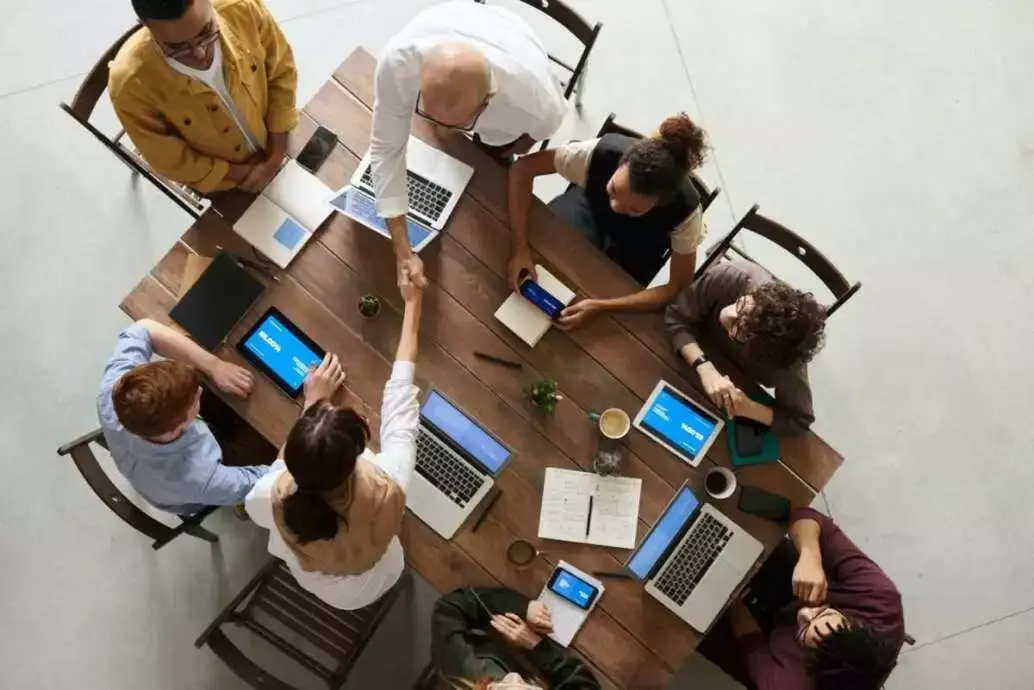 A business strategy is the sum of all the choices and actions done by a company in order to achieve its objectives and maintain a competitive advantage in the market.
It entails comprehending what the business unit does, what it requires, and what it must do to achieve those objectives.
When means aren't available to achieve it all at once, the technique can also help define priorities. When everyone in the business understands the plan, it establishes the basis for everyone to work together on the same goals.
"What is the company's mission?" have different answers. The mission is what management wants the company to achieve, and the strategy is how it will accomplish it.
2. Importance of Business Strategy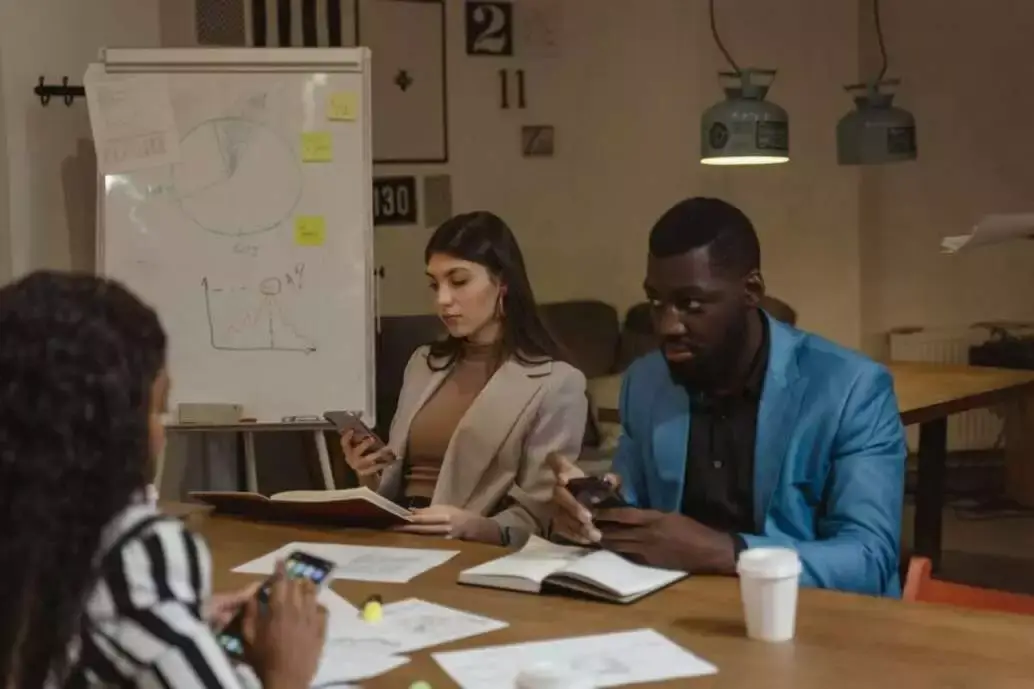 After understanding business strategy you need to understand its importance. Any business's ability to succeed depends on the availability of an effective business strategy. It essentially represents the firm's strong and weak points, as well as how the organization intends to respond to emergencies and prospects in the market in which it operates.
A strategy considers the available resources and how to best allocate them in order to meet the goals.
2.1. Strategic Planning
A business plan requires a business strategy. While the company plan lays out the desired goals and objectives, the strategy shows you how to achieve them. It's a plan for getting to your destination.
2.2. Creates a Vision
A business plan is critical because it establishes a vision for the whole organization. When your employees' duties and responsibilities are clearly defined, you can better encourage and inspire them.
A good business strategy unites big groups of individuals behind a common goal. It makes certain that no one loses control of the organization's objective.
2.3. Trends
A business plan enables decision-makers to spot potential future trends and possibilities. Businesses must constantly modify and analyze their strategies in order to stay competitive.
As a result, a company strategy is a dynamic resource that organizations may adapt and improve in response to market social and technical changes. It protects them from becoming complacent.
2.4. Gain Competitive Advantage
A business strategy helps firms to reflect on their operations. It provides a good understanding of how your company is functioning both inside and outside.
A business strategy focuses on leveraging the company's strengths as a competitive advantage to establish the brand in a distinctive way to attract customers.
From the perspective of the customer, this gives the company identity and separates it from the other businesses. This is essential to gain a competitive advantage and ensure long-term success.
3. Levels of Business Strategies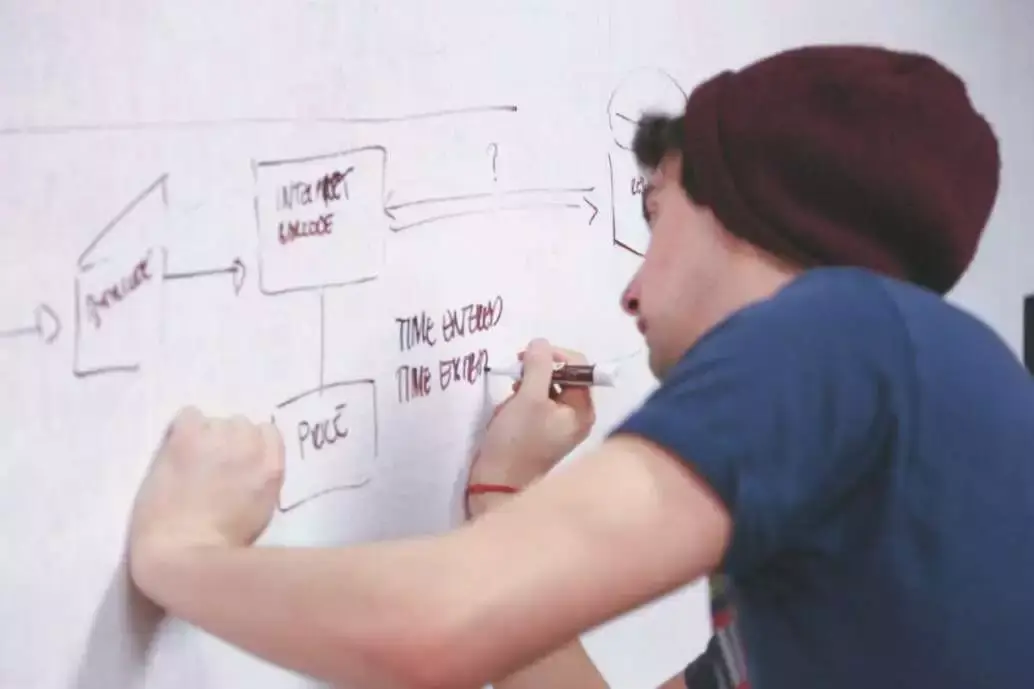 Since we have a brief knowledge of "business strategy?" Let's see the various level of a business strategy.
The business objective is attained by the successful implementation of various business strategies. It's a tool that may be used by top management as well as executives from many business operations.
Business strategies are divided into three categories:
3.1. Corporate Level Strategy
The highest and broadest level of business strategy is corporate-level strategy. It is vital to the future in which your company is heading.
Corporate strategies are also the business plan that establishes the criteria for what must be accomplished and how the company will attain it. It establishes the mission, vision, and business goals for all employees.
They integrate their strategies around plans for expansion, mergers and acquisition, flexibility, and new investment opportunities.
3.2. Business Unit Level Strategy
Business level strategies are aligned with the operational strategy, but they are specific to a single business. The goals and priorities are translated into concrete strategies that determine how a company will compete in the new market.
Business-level strategies are created and implemented by general managers. They translate the company's strategy into more measurable targets. Rather than deciding what the business's mission should be, leaders strategize how to attain it.
3.3. Functional Level Strategy
The powers and duties assigned to the whole organization to support a business plan are known as functional-level strategies.
These functional-level strategies are restricted to the day-to-day actions and choices required to implement unit and corporate-level strategies, maintain inter-departmental connections, and achieve organizational goals.
These instructions are tailored to the talents and credentials of certain individuals. Although there is a risk of competing priorities and objectives when using multiple strategies, these risks can be mitigated if they are managed properly.
4. Types of Business Strategies
After looking into "business strategy?" Let's have a look at what the different types of business strategies are. There are three different types of business strategies:
4.1. Differentiation
Businesses using these generic strategies must demonstrate to their consumers that they are unique and superior to their competitors. Price is less important in a differentiation business strategy.
Because your items or services shine out in some manner, the company may charge higher prices for them. They are worth the extra cost. To be in an economically competitive position, your long-term plan is to minimize expenses in areas that don't add to your distinctiveness.
In this particular business strategy, a business aims to develop a one-of-a-kind solution that its target consumers appreciate.
Buyers must consider the offer to be significantly more valuable than other available options in the market. In exchange, a business might demand greater pricing for its goods. This is one of the most important parts of "business strategy?"
4.2. Cost Leadership
A company's ability to manufacture a product at the lowest cost in the market is known as cost leadership. Economies of scale, proprietary technology, or the capacity to establish and retain economic benefits throughout the supply chain can all be used to attain this cost advantage.
This approach demands a business to effectively cut its cost structures while demanding industry-average rates for its commodities.
The ultimate focus is to be the most affordable or cheapest provider of your product and service. This method is out of budget for the majority of small business owners. It works for big businesses because they sell on a broad scale.
4.3. Focus
The focus strategy is the general framework used to set targets at a restricted number of target market sectors. In these situations, Porter's matrix characterizes the core competencies as limited because the business is only interested in a tiny piece of the large companies.
It's similar to meeting a demand that relatively few people have, but with less rivalry from other businesses.
5. Key Components of Business Strategy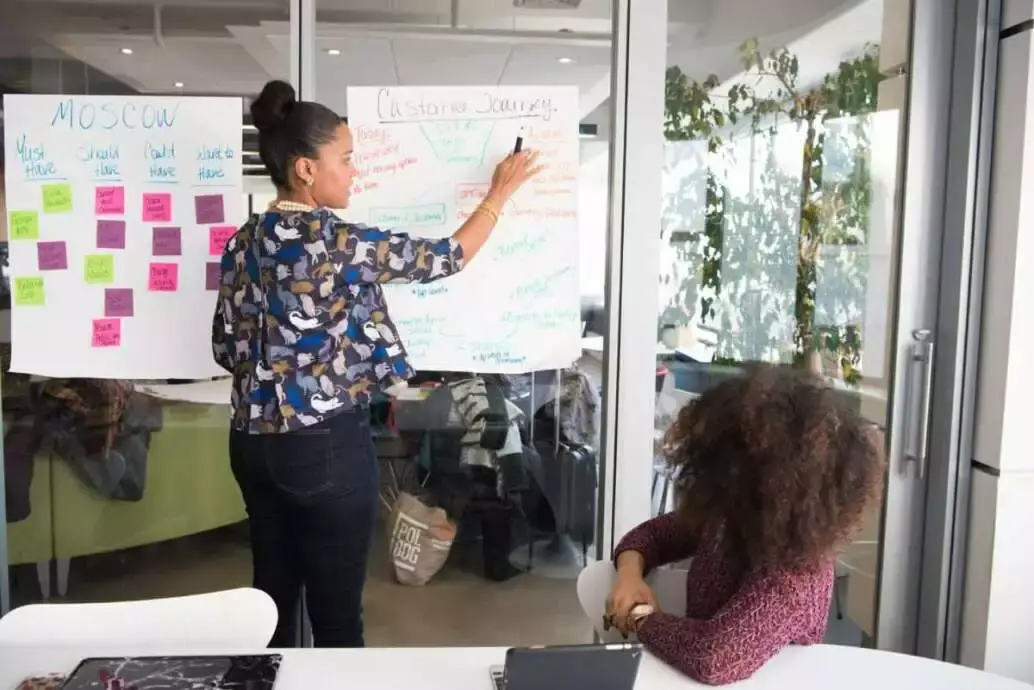 Let's look into the big question of "What are the key components of a business strategy?"
5.1. Business Objectives & Visions
The foundation of the organization's business strategy is the company's vision and objectives for taking that project to a successful conclusion.
Your company's mission or strategic plan indicates a market need that your company hopes to fill. Any business strategy you undertake should always be guided by this idea.
A business plan's main goal is to help the organization achieve its objectives. It provides the firm with a clear vision and direction, as well as precise guidelines on what actually matters, how it should be done, and who is accountable for what.
5.2. Core Values
The company's core values define what is and are not permissible in the quest of the mission.
Your business strategy must express clear instructions on what employees may and may not do based on the organization's core values. Fellow employees are more likely to hold themselves responsible to the organization's standards if these principles are written down.
These ideals are frequently displayed clearly at the office premises and other infrastructures facilities.
5.3. SWOT Analysis
Strengths, Weaknesses, Opportunities, and Threats (SWOT) – the analysis is critical to your business strategy since it provides a general overview of the firm. Recognizing these four vital aspects will help you prepare for any obstacles you may face along the route.
It gives an overall idea of which are the fields you need to work on. This exercise assists in accurately characterizing the company's internal capabilities and detecting details that may otherwise go undetected.
The SWOT analysis might have to be amended and evaluated as market circumstances change.
5.4. Operational Tactics
Planned business techniques specify how the organization will do the required tasks in the most efficient manner.
Tactics are strategies for saving time and money for an organization by completing tasks with the shortest possible time, effort, and resources. Rather than upper management, the employees closest to day-to-day work are frequently in charge of tactics.
They remain, however, an important aspect of the entire corporate plan. It assists you in effectively managing your time and resources. This saves considerable time and effort because everyone is aware of the tasks that must be completed.
5.5. Resource Allocation
A resource allocation plan specifies how various resources, such as employees, finances, fixed assets, and materials are distributed.
When resources of any kind are scarce, resource allocation can be one of the most difficult components of strategic planning.
However, it is even more vital to allocate resources efficiently in certain circumstances. The strategy also addresses where and how you will obtain the necessary resources, how they will be distributed, and who will be in charge of them.
5.6. Success Measurement
You must include a method of tracking your progress in order to evaluate the efficiency of your business strategy. A business strategy is beneficial when you break down your goal into smaller goals that you can track on a regular basis.
The feasibility of a business strategy cannot be fully examined until there are no control mechanisms in place.
A solid business strategy will always contain methods for measuring the company's performance and reliability against its goals.
6. A Successful Business Strategy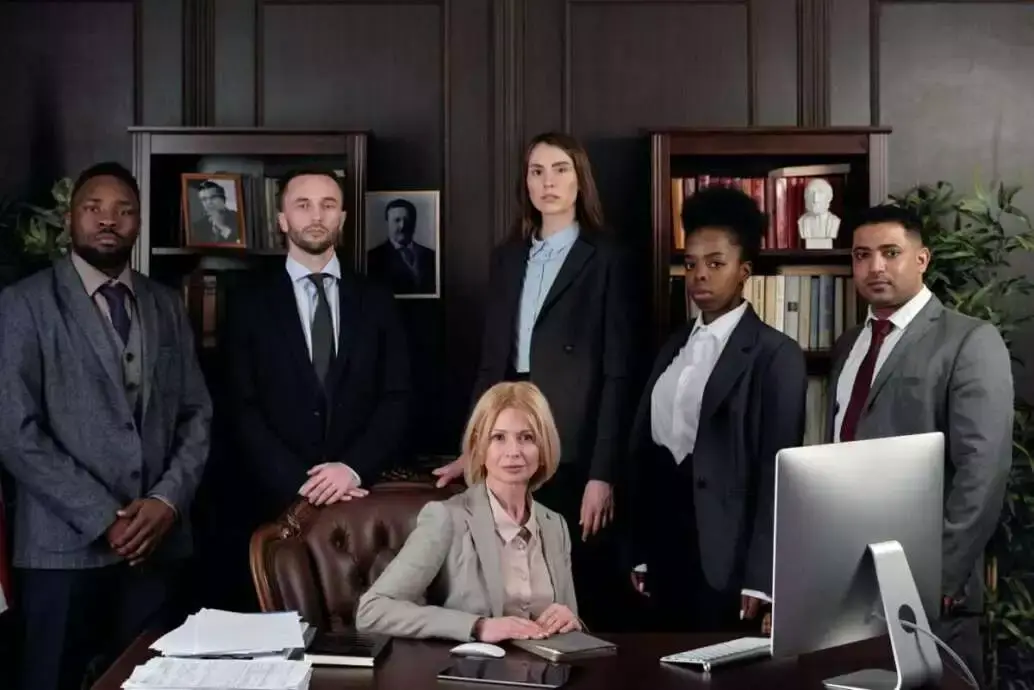 What is a business strategy? A business strategy is only beneficial if it functions, and administration measures its effectiveness using objective metrics. As a result, the strategy should have a concrete idea of success.
To name a few business strategy examples, the data points could include signs of growth, position in the market relative to competitors, and profitability. Each category may contain many data points to track and assess at different intervals.
Consumer spending, the volume of repeated purchases, client retention, and average sale are some examples of possible growth indicators.
Market position can be measured using market share, the growth rate in comparison to competitors, and brand recognition.
Profitability, often known as financial performance, can be measured using terms like total income, profit growth, profitability ratio, and operational revenues.
While success metrics should be examined at all times, they are pretty important after management implements strategic changes to assess if the changes produce the desired results.
7. Business Strategy Examples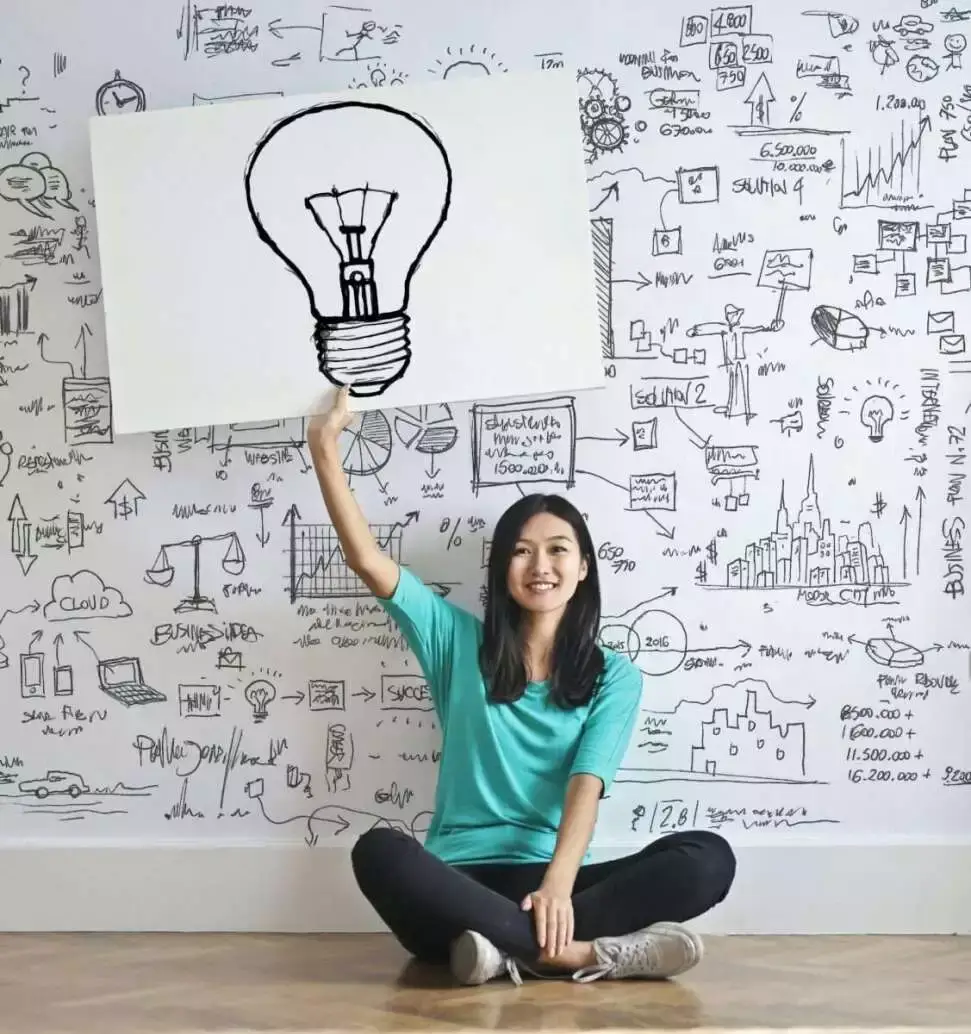 Here are a few examples to give you a better understanding of business strategy. Here are six amazing business tactics to consider:
7.1. Taking control of a new market
Businesses consider real importance in capturing clients when they are young so that they will continue to associate with a brand as they grow older.
To acquire a piece of this lucrative industry, several larger corporations buy out their competitors. By snagging a young market, you may expand your reach into a new generation of people while keeping your current customers.
Since the company's inception, Facebook's purchase strategy has proven to be successful. Instead of developing its own new technology to compete with, it emphasizes acquiring the innovator of the rival.
7.2. Product Differentiation
Since it distinguishes you from the competition, product differentiation is an efficient approach. Consumers are attracted to you as a result of the distinctiveness that only you can provide.
Many businesses, especially those in electronics or industrial applications, distinguish themselves via their innovation. To use this business technique to be noticed, emphasize how superior your items are in terms of technology, cost, features, or even design.
Apple's mobile system software, iOS, stands out in comparison to Android because it is relatively basic. This made it stand out and establish a following.
7.3. Sustainability
The interest in sustainable products has grown as people have become more ecologically concerned.
A business strategy that promotes a company as socially responsible also exhibits other desirable qualities like trust and integrity.
Goals to cut energy expenses or lower the company's environmental impact by introducing a recycling program are elements of sustainable business objectives.
7.4. A Pricing Strategy that Is Appealing
Customers' perceptions of your business might be influenced by how you price your goods and services. A low-cost pricing approach is an excellent way to attract new clients.
Your brand will have aspirational value if you price your products above what ordinary people can afford.
Both pricing systems are effective, but they demand a distinct attitude to business. To be profitable, businesses that keep their pricing low must attain bigger volumes.
Businesses who pick higher prices, on the other hand, can keep their product exclusivity while maintaining a higher profit margin per item. This is one of the most important key components of business strategy.
7.5. Enhance the Customer Experience
Exceptional customer service is the foundation of a company's reputation. Typically, businesses struggle in one area of their consumer experience, so a marketing strategy aimed at enhancing service would typically focus on things like online help or a more efficient call center.
Numerous commodities can be cross-sold.
Some companies focus their efforts on selling more products to the same consumer.
Banks, insurance companies, and internet shops all use this method. You may lower your customer service costs and invest less in marketing by boosting the range of products sold per client.
I hope we have answered your questions about business strategy. If you liked it, do let us know in the comment section below.
-Edited by Steffy Michael/5/7/22