As an affiliate-driven website, Icy Tales earns from qualifying purchases.
A "Residential wind power" may be installed to produce renewable electricity for your house, RV, boat, or camper. But since a wind turbine for home usage is an investment, it's crucial to make sure your house meets the requirements for the turbine to provide the most useful electricity.
There are a few things to think about if you're a homeowner who wants to power your house with a residential wind turbine. Thankfully, you may find a variety of informational resources to aid you. You can assess if a wind turbine is practical for you by considering the information below.
1. How Does Residential Wind Power Work?
A residential wind power serves the same purpose as a wind farm that is bigger in scale, it is relatively small and only powers one home. Using the aerodynamic force of the rotor blades, a wind power generator for residential use converts the wind's inherent energy into electricity.
Research the quantity of wind in your location, the local zoning laws and covenants, and any objections from other local people before considering residential wind power systems. To save money, you'll also need to determine whether the turbine would be profitable.
Before selecting whether or not to link the system to the electrical grid, you would need to determine the yearly energy production of the turbine and select the appropriate size turbine and tower.
After selecting your turbine, you'll need to consider installation logistics and learn how to properly lay a cement base. You'll need a lift or a secure means to build the tower.
You must understand the distinction between alternating current (AC) and direct current (DC) wiring, safe battery handling and installation techniques, and safe wiring procedures for wind turbines.
As you can see, installing a wind turbine at home requires a significant time and financial commitment. Fortunately, there are simpler ways to directly link your home to wind electricity.
Home wind turbines provide a means of producing power on your own.
2. Residential Wind Turbine Economics
An excellent long-term investment may be a residential wind power system. However, since factors like power costs and interest rates change, you must determine if investing in a wind system is a wise financial decision for you. Before you purchase a wind energy system, make sure you or your financial advisor perform comprehensive research.
The power that energy grid-connected system operators sell back to the grid may be entitled to a minor tax credit. Kilowatt-hours cost 1.6 cents in 1996. Independently owned power producers are covered by the Public Utilities Regulatory Policy Act (PURPA) of 1978 and the National Energy Policy Act of 1992, respectively.
Additionally, some providers and jurisdictions provide refunds or other subsidies, and some states also provide tax credits, which can help lower the cost of acquiring and installing wind systems. For further information, contact your state's department of revenue, a local service, the public utility commission, or your area's energy office.
3. Benefits Of Using Residential Wind Power Turbines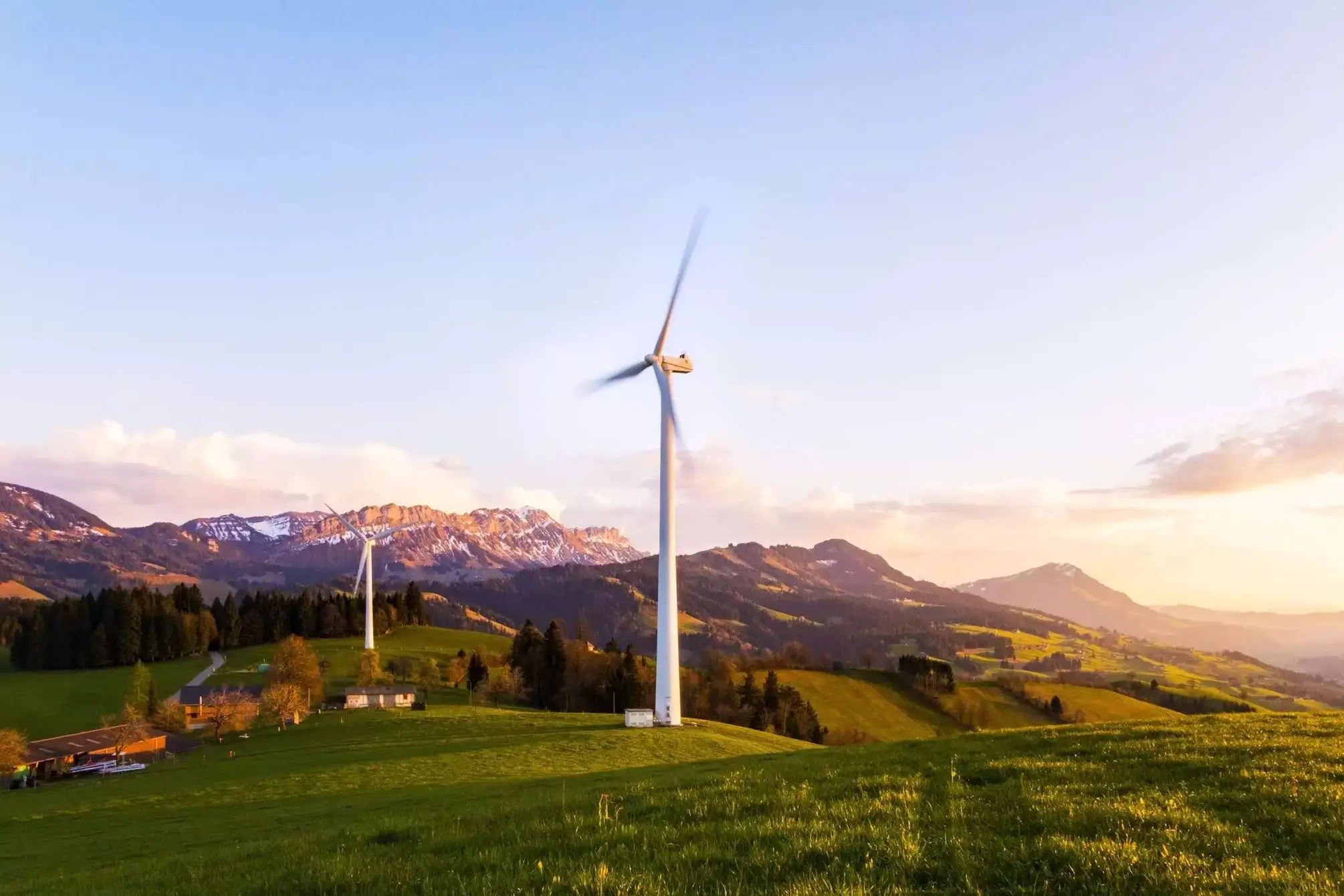 Below are a few benefits of installing residential wind power turbine output.
Systems that use wind energy offer protection from rises in the price of power.

Systems that employ wind energy lessen our reliance on fossil fuels and don't release greenhouse emissions.
A tiny wind energy system can help you dodge the exorbitant expenses of bringing utility power lines to your property if you are building a house in a distant area.

Although residential wind power systems need a sizable upfront investment, when you include in a lifetime lower or completely avoided utility expenses, they can be comparable with traditional energy sources.
The amount of time it takes for your installation to pay for itself varies depending on the method you pick, the amount of wind available at your location, the cost of electricity in your area, as well as how much energy your wind turbine generator needs to generate power.
4. Is Wind Energy A Viable Option?
Small wind energy systems can be utilized in stand-alone operations that are not linked to the powerful wind turbine system or in conjunction with an electrical transmission and distribution system (referred to as grid-connected systems).
Your use of the power provided by the utility for lights, appliances, and electric heat can be decreased with the installation of a grid-connected wind turbine generator. The utility makes up any shortfall if the turbine is unable to supply you with the required amount of electricity.
The extra power generated by the wind system may be sold to the utility when it is produced more than what the home needs. Switching happens effortlessly because of the linkages that are accessible today.
Residences, farmland, or even entire neighborhoods (such as a co-housing development) that are distant from the local power lines may benefit from stand-alone wind energy systems. Both types of systems are workable if the subsequent circumstances are true.
4.1. Requisites For Power Production In Independent Wind Turbine Systems
You reside where an average wind speed blows at least 4.0 meters per second every year.
There is no grid connection accessible or it requires a costly expansion. Depending on the topography, building a power line to a remote site to connect with the utility grid can be prohibitively expensive.
Gaining energy independence from the utility is something you're interested in.
You want to lessen the effect that varied wind resources generated power has on the environment.
You are aware of the intermittent nature of wind power and have a plan for supplying your energy demands with intermittent resources.
4.2. Conditions For Wind Power Installations That Are Grid-Connected
You reside where winds blow at least 4.5 meters per second per year on average.
Electricity from utilities is expensive where you live.
The utility's criteria are not exorbitantly expensive for linking your device to its circuit.
You may lawfully put a wind turbine on your land if it complies with local building regulations or restrictions.
You feel at ease making long-term investments.
5. Can A Wind Turbine Power Your House?
Undoubtedly, a residence may be powered by the energy a wind system produces. In certain situations, large wind farm turbines may produce enough energy in a single day to power a single home for an entire year.
Installing your wind turbine at home could seem like a nice idea, but because they need a substantial upfront expenditure, it probably won't be worthwhile if you don't want to live there forever.
In any other scenario, having a straightforward energy plan with a reputable renewable energy provider may be a far more affordable and simple method to accomplish this.
Yes, to answer briefly. The lengthy response is that it relies on your facility's size, the amount of energy you use, and the average annual wind speeds in your region. It also has a maximum power point tracking feature.
By simply switching to renewable power, you can skip the difficult steps that are required to even begin the procedure of determining whether or not it's worthwhile to implement your own, such as calculating the altitude of the landscape encompassing your home, learning how to size, installing solar panels, and wire a turbine, and many others.
6. Does Your Site Suit Wind Energy?
Look at the climatology maps to get a broad sense of if your area has good potential for wind-speed energy. You may determine from these maps if the wind speeds in your region are powerful enough to warrant additional research into the wind resource.
The average wind speed on your property will differ based on geography and interruption from structures, therefore the maps are only a starting point. Additionally, a specific location with favorable winds, such as a ridgetop, could not be included on the maps.
To identify the wind resource at your precise location, you need requisite-specific fit information. Monitor wind velocity in your area for a full year if you don't have on-site data and want to get a clearer, more accurate picture of your wind speeds. A recording anemometer, which typically could be used for this purpose.
Most wind turbines have a "hub height" at which most precise readings are collected. To do this, the anemometer must be positioned high enough even to avoid disturbance caused by trees, structures, and other barriers.
Many wind sources exist in one place. You should be careful while choosing the installation place if you reside in complicated terrain.
On the same land, you will have better access to the prevailing wind if you put your wind generator on top of a hill or its windy side rather than in a gully or on its leeward (sheltered) side.
Think about current impediments and prepare for upcoming ones, such as trees and structures that might block the wind.
Additionally, be aware that the strength of the wind is inversely correlated with its velocity (speed).
7. Additional Points To Consider
Along with the above-mentioned elements, you should additionally:
Find more about potential judicial and environmental challenges.
Ask producers for details on time and energy bills.
Perform a detailed economic study that accounts for a myriad of elements.
Recognise the fundamentals of the best home wind turbine system.
Examine the options for integrating your system with backup sources of energy, energy efficiency upgrades, and additional energy sources.
Determine the size of the turbine that will be required and the energy costs for a small wind system.
Making your home more energy efficient initially will probably enable you to spend fewer funds since you might just need a smaller wind turbine to suit your demands. This is because energy efficiency is often less costly than power generation.
8. Environmental And Legal Challenges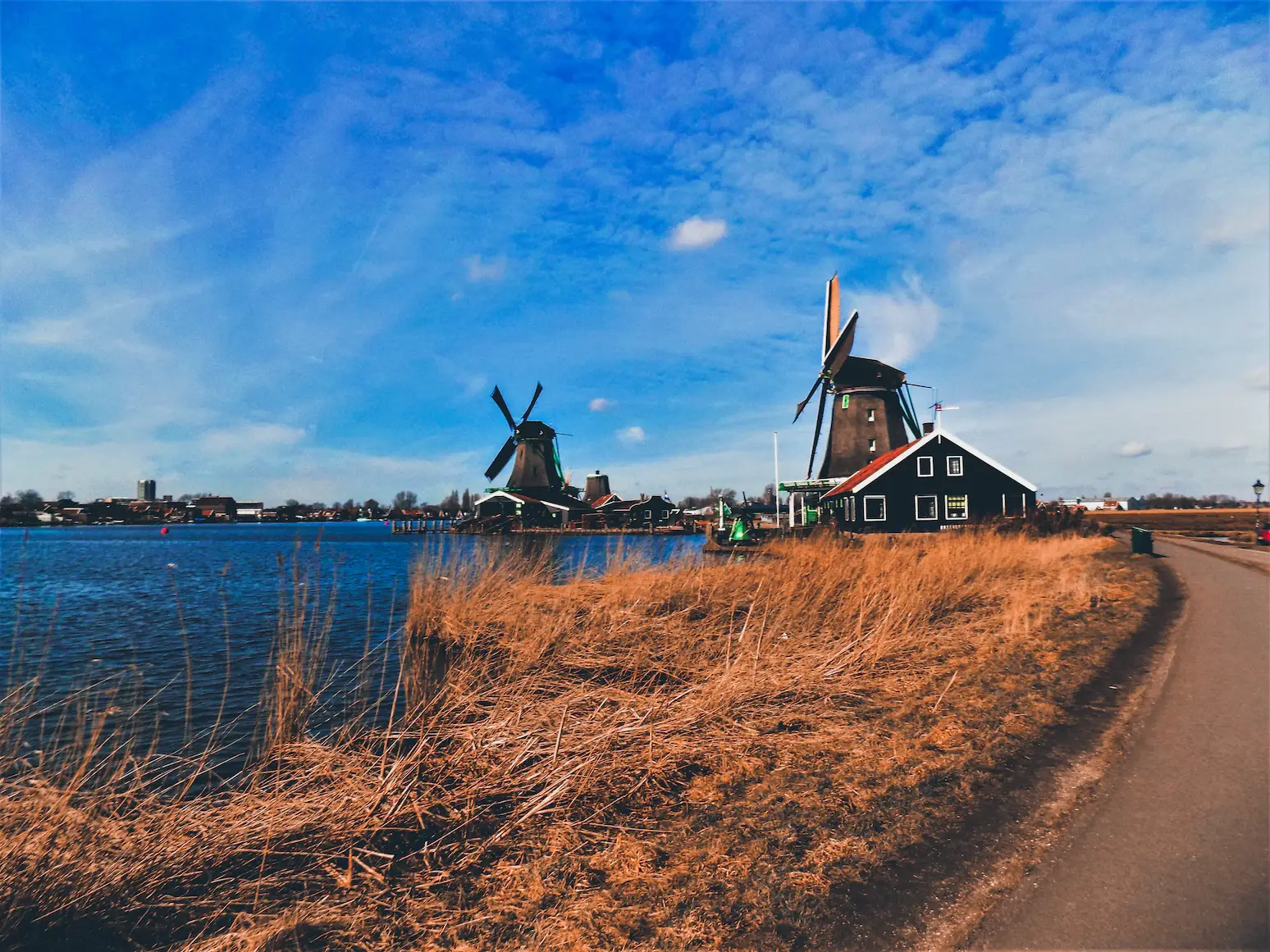 Investigate potential governmental and environmental barriers to establishing a wind system before spending any time or money. Although deviations are frequently possible, some authorities, for instance, limit the elevation of the buildings allowed in areas designated for residential use.
Your neighbours can be offended by a windmill that obstructs their view or worried about noise. Think about potential barriers to the wind in the long term.  Find out the prerequisites for interconnected systems and purchasing electricity from small independent generators if you intend to attach the wind turbine to your power company's circuit.
9. Important Things To Know About Wind Turbines Before Installing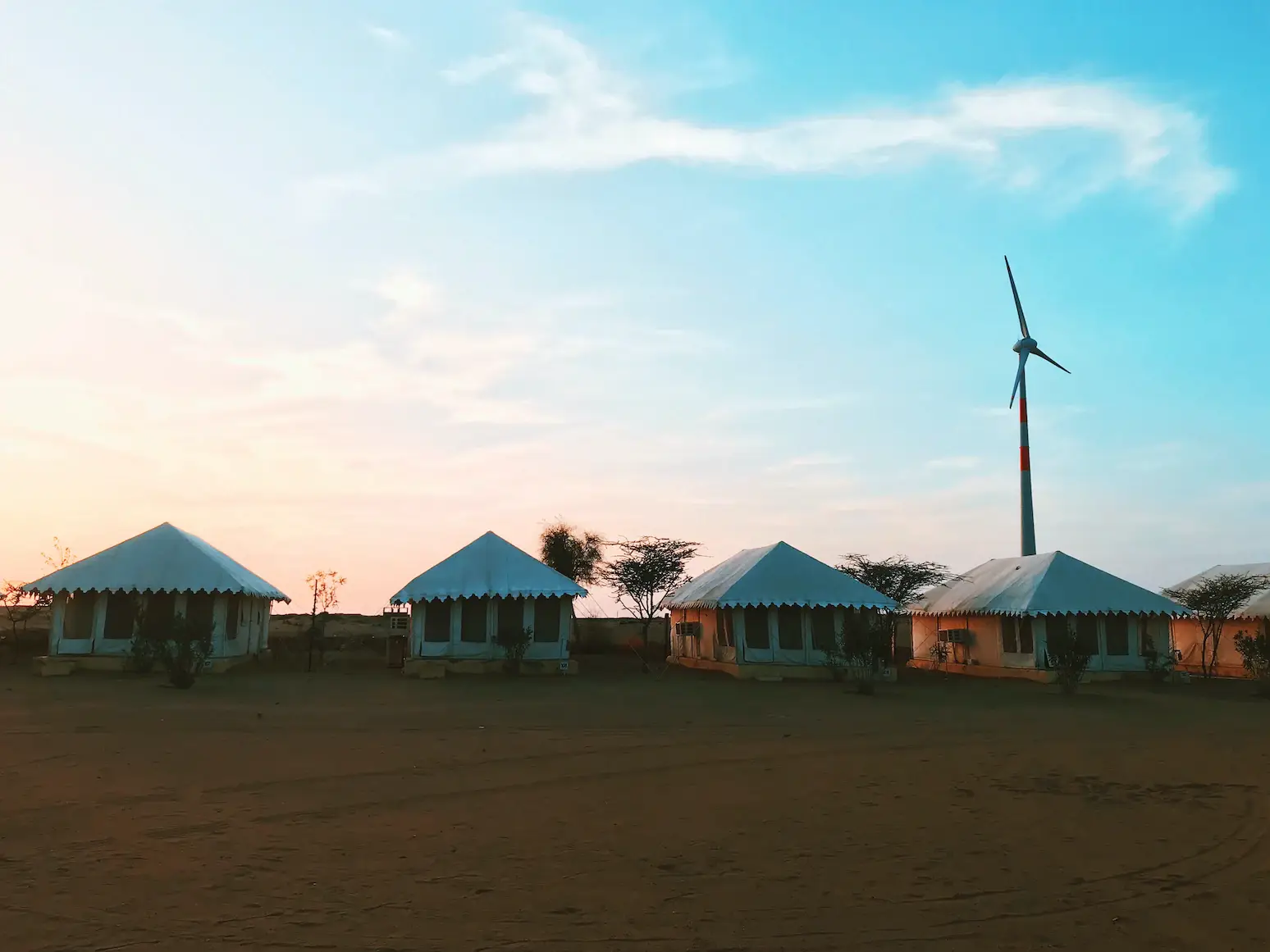 Here are some crucial things to know before you begin generating wind energy in your home or while traveling while you're looking at some of the best wind turbines.
9.1. Residential Wind Power Turbines Give Each Home Access to Clean, Renewable Electricity
Utilizable electricity is produced by a home wind turbine from wind speeds. The product's compact generator is spun by a rotor that is powered by the wind turning the turbine's blades.
The generator creates energy while it operates. An inverter is used to link a wind turbine to a home's electrical system, converting the turbine's DC output into AC power for your house.
Some wind turbines additionally have battery-run solar panels so that they may continue to operate even when there is no wind.
To add even more power storage, you might be able to buy an additional solar battery to pair with your wind turbine in some circumstances.
Home wind turbines are substantially smaller and generate less electricity than industrial turbines. They are practical for clean renewable energy generation which can be used to run homes, RVs, campers, and boats.
9.2. The Wind Direction and Average Yearly Wind Velocity Are Important Variables in Establishing the Feasibility of A Location
If there is enough starting wind speed on the land, installing a small wind generator might be a great method to produce sustainable energy. Wind generators have a "cut in wind speed," or beginning wind speed, which denotes that they won't start producing electricity until that wind velocity is reached.
Residential wind power's cut in wind speed might range from 5 to miles per hour. The frequency at which a wind turbine will generate the most electricity or the "rated wind speed," is another feature of wind generators. Depending on the size of a turbine, the annual average wind speed can vary from 15 to 50 miles per hour.
Additionally, the wind's path is important since it has an impact on the turbine's ability to produce electricity. Vertical wind turbines are exempt from this rule, however upwind and downwind turbines shall always face the wind, respectively.
In general, installing a domestic wind turbine is only worthwhile if your residence consistently experiences winds of at least 10 miles per hour.
9.3. Residential Wind Power Is Not Always Reliable
Wind speeds can be uncertain, as opposed to solar energy, which is frequently more dependable. Barriers, temperatures, and pressurization are just a few of the numerous variables that might affect how much wind there is.
If the wind blows slower than the cut-in velocity of the turbine, no electricity will be produced; yet, strong wind velocities will only create a certain amount of power due to rated sustained winds. Without a battery, a turbine won't be able to store energy for usage when there isn't any wind.
Additionally, there is a maximum wind speed that residential wind turbines can withstand before becoming vulnerable to damage.
If you reside in a location with strong winds, you should be sure the residential wind power turbines you're thinking about can withstand the local air velocity.
9.4. Birds and Other Migratory Species May Be at Risk from Wind Turbines
Although wind farms don't have the same harmful effects on animals as vehicles or airplanes, they do have some.
Huge residential wind power turbines may potentially endanger nearby birds and wildlife, while it's more of a worry for massive wind fields and industrial turbines.
Residential wind power turbines' maximum wind speed has the potential to harm or even kill birds and bats, as well as alter their migratory patterns.
Although it isn't much you can do to stop these ecological consequences, there are a few things you can do, such as painting your generator black, placing an ultrasonic waves machine close to the windmill, and positioning it where birds and bats are present.
9.5. The Price of Installing a Residential Wind Turbine System May Be Partially Offset by Tax Benefits
Energy tax credits for private residential wind power turbines may be available, which may lower the cost of putting the turbine at a residence.
The small wind turbine must only generate 100-kilowatt hours of electricity per year for household consumption in order to be eligible. The tax credits will cover the turbine infrastructure costs even if the house is not your principal residence.
The tax credit is available for both newly built homes and existing residences.
Conclusion
In conclusion, you may lessen your risk of upcoming energy shortages and price rises, as well as minimize emissions by investing in a compact residential wind power turbine system. Excess electricity can be used to help the needy.
But choosing whether to buy a small wind turbine system is difficult; there are numerous things to think about. A well-designed wind energy system, however, may give you many years of affordable, reliable, and clean electricity if the conditions are appropriate.