As an affiliate-driven website, Icy Tales earns from qualifying purchases.
Modern life and metropolitan culture give us no time to choose and decide our eating habits. Ready-made processed food may fill your stomach for a time being, but they also fill your body with toxins.
It's easy to grab a slice of bread or a packet of French fries while leaving for the office, but it's time for you to question if it's all serving you in a good way. Your eating habits have more effect on the way you think and feel about your life.
1. What is Satvik Food?
The word sattvic comes from the Sanskrit word – "sattva" which means pure.
Sattva is one of the 3 elements of the Sankhya Philosophy and Ayurveda.
As per Sankhyas, the body is made up of 3 elements – Tamas, Rajas, and Sattva. The three elements form up our body and mind. An unbalanced body and mind are a result of the three manasika doshas that is, Vatta, Kapha, and pitta. The Manasika Doshas in your body depends upon the kind of food that you eat.
Ayurveda is 3,000-year-old science, the world's oldest promised health care system. It has a unique way of curing the human body with in-depth analyses. It recommends a complete plant-based and safe medical practice. As per Ayurveda, our body is made up of 5 elements- Fire, Air, water, earth, and space. All the elements combine to form a human body. Any imbalance caused in the body is because of the nature of our lifestyle and eating habits. Three types of food create these imbalances.
2. 3 Types of Foods According to Ayurveda
The three types of Ayurvedic Foods – Tamas, Rajas, and Satvik are based on the energy created in the human body. Every food type creates either positive or negative effects. Satvik foods are the purest of all the foods. These are also known as tri-guna.
2.1. Tamasic Foods
The order goes by Tamasic being the unhealthiest of foods that include non-vegetarian foods like meat, eggs, fish, frozen and pungent vegetables, stale foods like meat, frozen vegetables, canned foods, and artificial sweeteners, alcohol, preservatives, etc.
Health Effects of Tamasic Foods
Tamasic food is more in flavors but less in nutrition. As a reason, it has more health issues than health benefits.
Heart disease, depression, lethargy, overweight, anxiety, high blood pressure, and aggressiveness are some physical and mental stress problems that are caused by Tamasic food.
A Tamasic diet increases the Kapha dosha in the body. Kapha is responsible for other health problems including constipation, poor appetite, nausea, and indigestion.
2.2. Rajasic Foods
The Rajasic foods include fermented, sour, hot, and spicy food. Some of the most common Rajasic diets you have in daily life are heavily seasoned vegetables, refined sugar, refined flour, fermented foods, garlic, raddish, onion, salt, highly processed foods, hot peppers, and caffeinated beverages like tea and coffee.
Health Effects of Rajasic foods
They lead to high energy, movement, and restlessness in an individual. Such people have unstable minds and often face anxiety issues.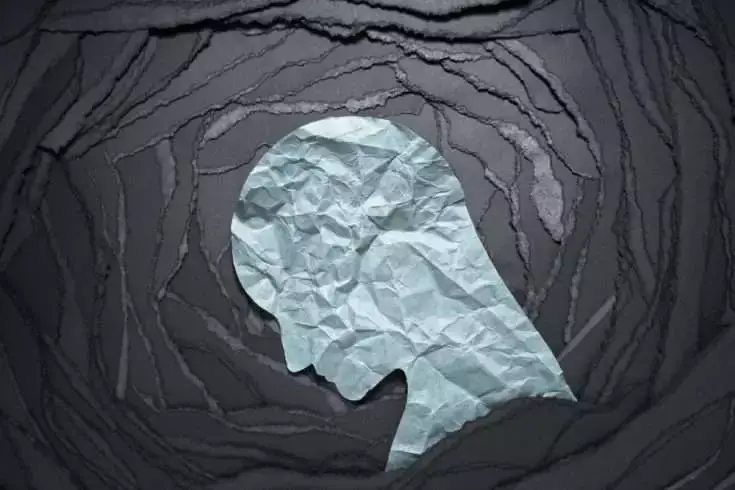 Rajasic foods also increase the symptoms of pitta and data such as acidity, irritability, bad breath, body odor, excessive sweating, dehydration, etc.
2.3. Sattvic Foods
Sattvic food is a yogic diet. It includes all kinds of raw and wholesome food. It includes whole grains, whole plant fruits, nuts seeds, land and sea vegetables, herbs, etc. These foods are in their pure form, a vegetarian diet and thus purify the body and mind too.
Sattvic foods are usually eaten raw or without spices (or minimum spice nowadays). The main purpose is to taste the essence of the natural food and enjoy the flavors given to us by nature as it is.
In the Sankhyas, there are two realities – Purusa (human) and Prakriti (nature). The prakriti is balance of the 3 gunas – rajas, tamas and sattva. The Purusa when in harmony with the Prakriti illuminates and is at peace. True pleasure is enjoyed only when you are in the Purusa and Prakriti amalgamate. More the Purusa is far away from Prakriti, it is imbalanced.
In modern life, the Purusa is far away from the Prakriti. We are more into a world of plastic – a man-made world instead of the world that is given to us by mother nature. Human greed is enough to kill himself. To be in the harmony, a human being needs to tune in with mother nature.
Health Effects on Satvic Foods
There are no negative effects of Sattvic foods. It has lots of positive effects e.g.- the body is free from the manasika doshas. That means that sattvic foods create a balance of mind and body. The sattvic food can cure the body holistically.
With the advent and growth of the complex world and complex technology, our minds have become complex and tangled in the materialistic world. The sattvic diet helps in rewiring your mind and making things simpler.
3. What Does a Sattvic Diet Include?
A sattvic diet includes natural wholesome foods. It is usually a low-fat vegetarian diet, specially pranic foods. Pranic foods are those that are not deep-fried foods, which are raw and can be regenerated again. For example- seeds. Here are some food that you can include in your Sattvic Diet.
3.1. Fresh Vegetables
Some land and sea vegetables like celery, sweet potatoes, carrots, broccoli, spinach, kale, cauliflower, green beans, zucchini, bok choy, and all other leafy vegetables.
Mostly, all Plant foods are sattvic except onion, garlic, and potatoes.
3.2. Fresh Fruits
Eat fresh fruits including bananas, papayas, oranges, guava, apple, mangoes, kiwi, lychee, pomegranate, cucumbers, etc.
Fruit juices are the best source of vitamins and minerals. Make sure you use seasonal fresh fruit to prepare your fruit juice.
3.3. Nuts – Seeds
You should eat seeds like sesame seeds, Sunflower seeds, pumpkin seeds, flax seeds, walnuts, cashew nuts, brazil nuts, almonds, pine nuts, quinoa, in your Sattvic diet.
3.4. Dairy Products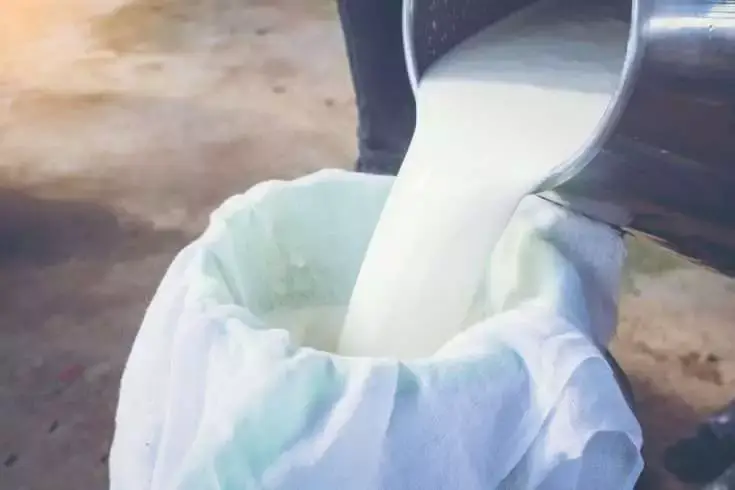 Dairy Products especially vegan products such as almond milk or coconut milk are the best fit for sattvic recipes. You can also use regular dairy like cottage cheese, yogurt, etc.
3.5. Oils
Some cold press organic oils like coconut oil, sesame oil, olive oil, and flax seeds oils. Although oils come in processed food, even if they are cold pressured, You can still use them in small quantities. If you don't wish to use oil in your meal, you can use grated coconut in your recipes.
3.6. Fresh Herbs and Spices
Fresh herbs like cilantro, dill, oregano, lemongrass, mint, parsley, basil, cardamom, cinnamon, fennel seeds, and turmeric are some herbs and spices that can be used in your recipes.
3.7. Grains and Pulses
Eat whole grains like whole wheat, wild rice or brown rice, whole-grain barley, bulgar, buckwheat, and Pulses like lentils, mung beans, black grams, chickpeas, yellow lentils which are pure sattvic foods. In the sattvic diet, sprouted grains are more used because they have pranic energy.
3.8. Sweeteners
Artificial Sweeteners are a big NO-NO in the sattvic diet. Only organic sweeteners like honey, fruit concentrate, and jaggery, maple Syrup are good for sattvic recipes. More sugary foods are harmful and hence not allowed in a sattvic diet.
Make sure you keep the original flavors of the sattvic food as it is and do not over season it with spices and herbs. The essence of the sattvic diet is to enjoy with originality and reality. Remember you have to get comfortable with the uncomforted and the wildness of life.
4. Benefits of the Sattvic diet
Why is the sattvic Diet Important? Well, healthy eating should not require a reason to start, but here are some benefits of sattvic diets:-
4.1. Weight loss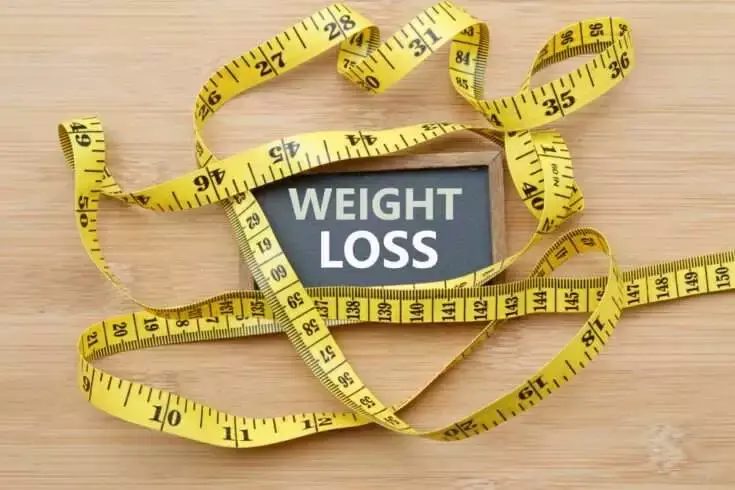 Weight loss is one of the major products of the sattvic diet. This is because no toxins are going into your body. Sattvic foods only have healthy fats that help in muscle building. A no toxins diet detox your body and helps in getting a toned and healthy body.
4.2. Survival
Sattvic diet is a clean diet. It is an ancient Yogic practice that is beneficial enough that a person can survive in almost any lifestyle. Many Himalayan yogis only survive because of what they eat. Sattvic food makes your body strong to survive in any situation/season because now you are in harmony with your nature.
4.3. Instant Energy
One of the best results of a healthy diet is that it gives you instant energy. Toxins from the Rajasic diet and Tamasic diet generate lethargy and heaviness in your body. Nutritious foods, on the other hand, keep your body light.
4.4. Mental Well Being
Your mental health depends a lot upon what you eat. As seen earlier, food creates energy in your body. If your food contains a lot of spices and other processed foods, you are most like to lose your original self. A Human body is at peace originally, but eating extra Processed foods imbalances the mind and body which makes us restless and aggressive.
For good mental health, one needs to tune itself into a raw-natural world.
4.5. Mindfulness
Mindfulness – the word itself is unknown to people. Mindfulness means the state of mind where you are aware of everything happening to you, your body, and your life. You can only be mindful once you are not angry, frustrated, and depressed. All this comes from wrong eating habits. Instead of feeding your ego and body, feed your soul.
For more information on mindfulness, read this article, Tips For Eating Healthy by isha.sadhguru.org.
4.6. Clear Skin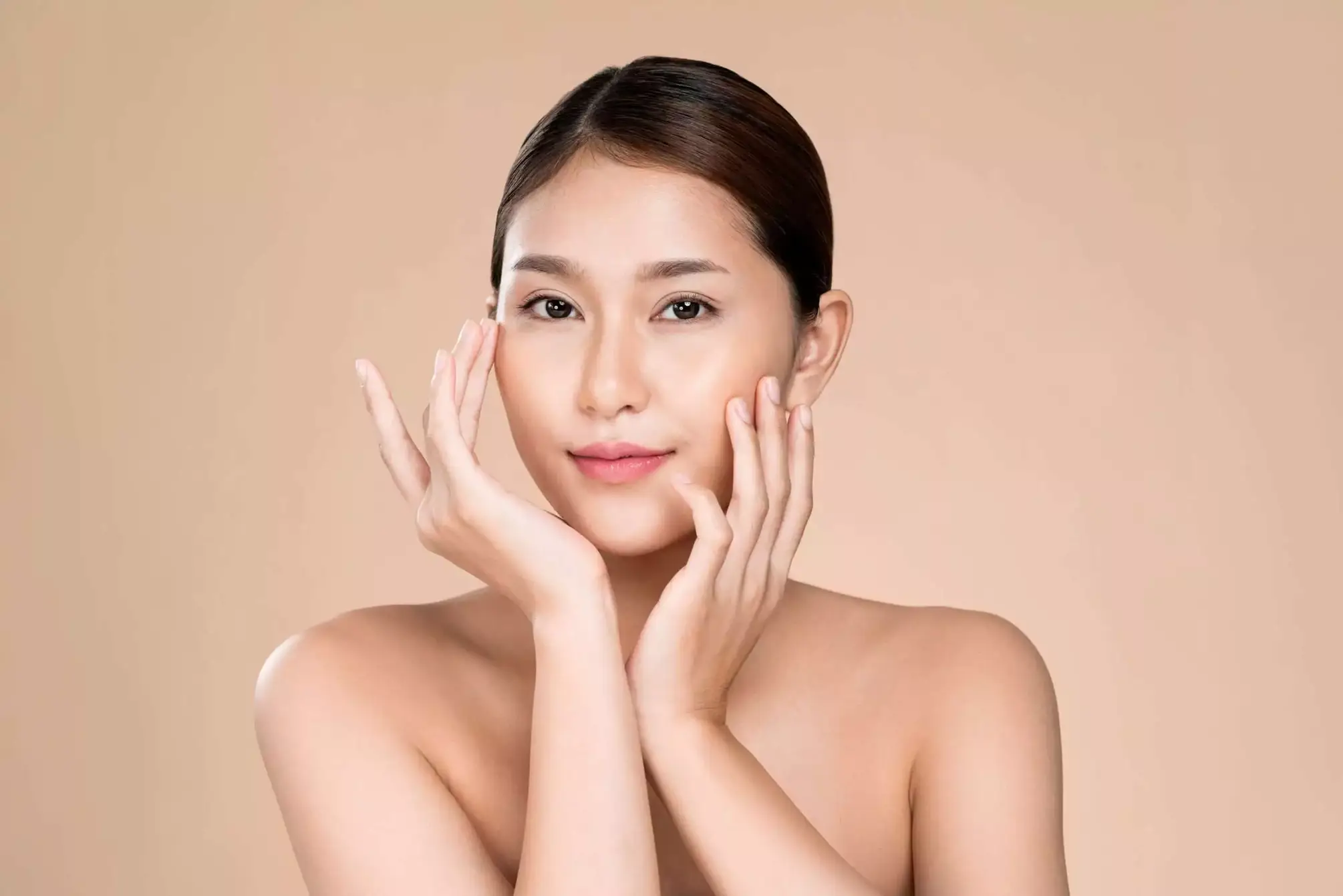 A healthy diet of sattvic foods detoxifies your skin and helps it glow. Since there are no processed foods and no refined oil going into your body, you glow. A healthy diet is, therefore, more important for your beauty than external supplements.
4.7. Good Digestion
A purely vegetarian diet is high in fiber and other nutrients. It clears the whole digestive track And flushes out body toxins. Good digestion is a cure for weight loss, clear skin, constipation, etc.
5. What Is the Difference Between a Sattvic Diet and Other Diets?
Sattvic diets are different from other diets that have gained market over years. Some of the famous diets are the Keto diet, vegan diet, dash diets.
Firstly, the Sattvic diet is a plant-based diet, which doesn't only focus on losing weight or for any other specific result but on the overall balance of body gunas and removal of doshas.

Secondly, the Sattvic diets give permanent long-term results as compared to the other diets. This is because other diets are recommended for a specific period whereas the Sattvic diet is adopted as a way of life. A sattvic diet is completely safe to adopt for a lifetime.

Third, Sattvic foods are completely harmless to the environment, because everything that is eaten, comes directly from mother nature. Here, vegan Diet also works for the same reason and works on the same principles.

Fourthly, it is easy to prepare. Since the Sattvic foods come directly from mother Earth and are unprocessed it does not require much effort. You can eat them raw or simply boil them.
6. Sattvic Food and Yoga
Sattvic foods combined with Yoga can completely change your life. Both Ayurvedic Principles are used for ages for a healthy life. The main idea is to take care of both physical and mental health for a balanced life.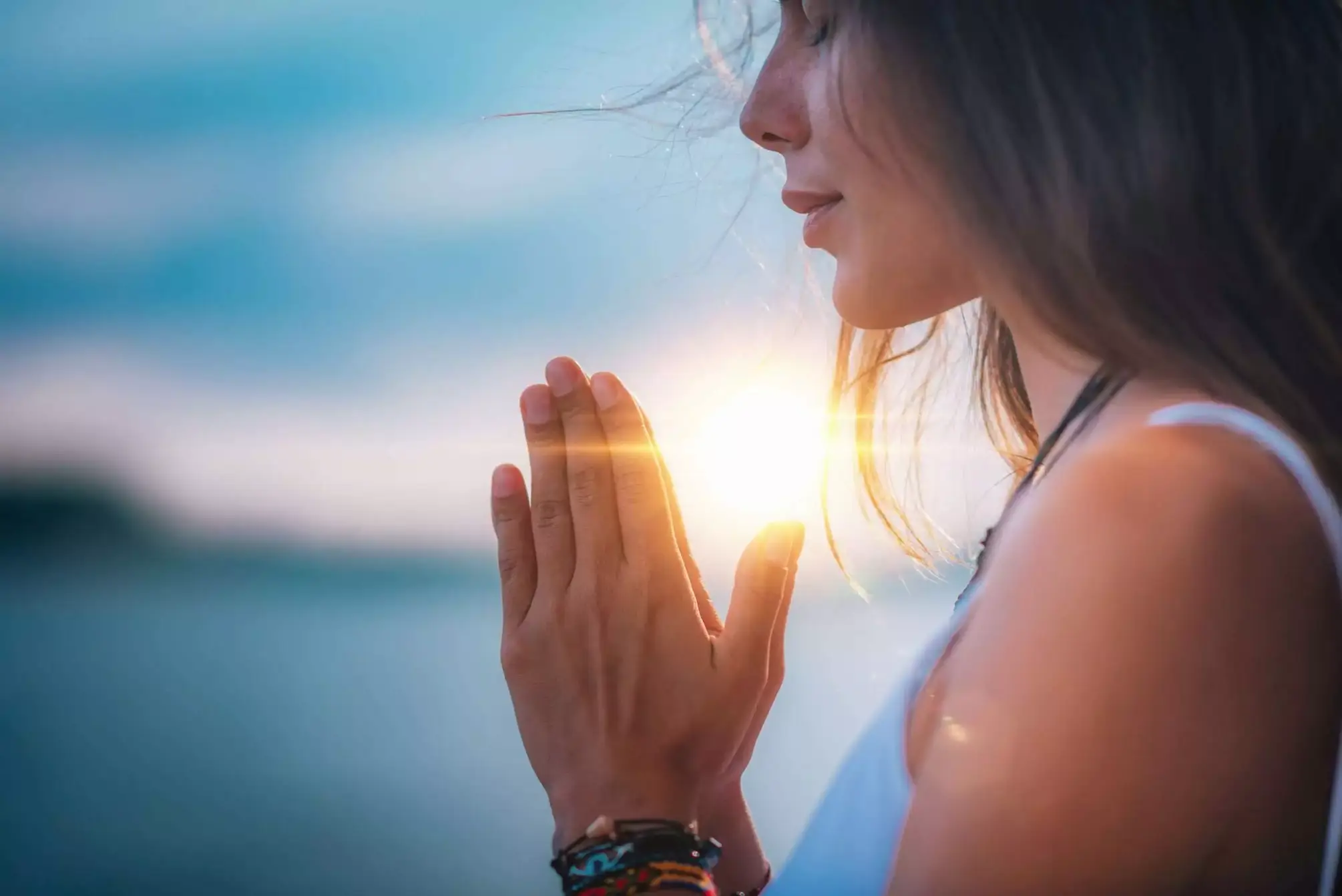 Yoga practice when used with a yogic diet, gives a perfect harmony with nature. It aligns the mind, body, heart, and soul for the purpose and destroys the ego within you. It also helps you to open your chakra blockages to gain mental clarity and boost your immunity.
In modern life, Yoga and a Sattvic diet may help you control your emotional anxiety and depression. It has some more benefits that can be seen later in life, for example, slow aging, blocking premature greying of hair, healthy spine and bones, etc. But the most important is that there is a smile of satisfaction and calmness amidst all the chaos of life.
If you like this article, kindly comment down below and subscribe to Icy Tales for more such interesting posts. Also, check out Benefits of Yoga by Icy Tales.