Indians live and breathe sports. The birthplace of many a sport like chess and badminton, Indians enjoy an affinity towards sports that are unmatched in most places of the world.
Scores of games are played in India, often ranging from popular ones like cricket and football to indigenous games like Gilli-danda. In this aspect, let us find out: which are the most watched sports leagues in India.
Answering what sports are popular in India is difficult since it is a tough task to gauge the popularity of a single sport in a vast country like India.
However, let's dive in and see what sports are played in India and try to find out what sports are popular in India!
1. Cricket
The undisputed "king" of sports in India,
cricket ranks first in any list of what sports are popular in India
. The most played sport!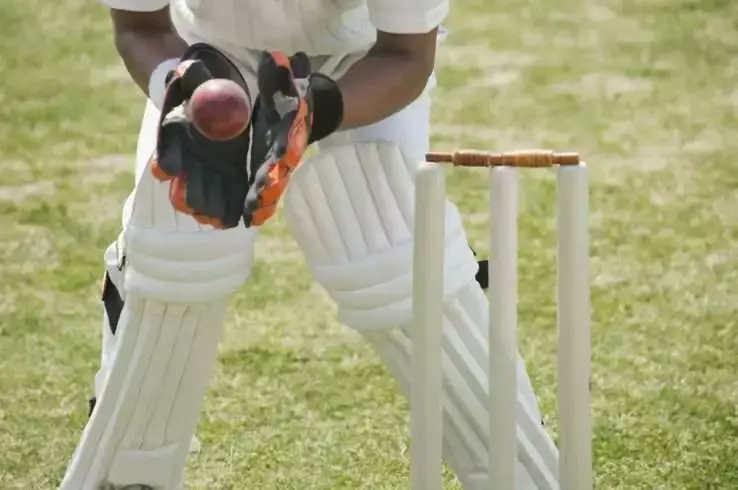 Cricket has achieved the level of a national craze in India: we simply can't live without it, one could even consider it a national sport.
Introduced by the British colonial masters, India has owned the game of cricket and cricket matches as a part of her culture and lifestyle.
The Indian National Cricket Team is one of the most elite teams in international cricket, having won two Cricket World Cups among countless other trophies.
Some of the best cricketers to grace the pitch, including Sachin Tendulkar, Rahul Dravid, Kapil Dev, Saurav Ganguly, Anil Kumble, Sunil Gavaskar, MS Dhoni, and countless more are from India.
Indian Premier League is the most watched sports league in the world, and BCCI is the governing body for cricket in India. All forms of cricket, including the Twenty20 World Cup, the 2011 Cricket World Cup, the ICC Champions Trophy, and the ICC Test Championship, have been won by the Indian cricket team.
Cricket is the most-watched sport in India by a mammoth margin, with
93% of sports viewership
in India being drawn by cricket!
India shares a heated cricketing rivalry with neighbors Pakistan, and the India-Pakistan matches regularly draw record numbers of viewers in the country.
2. Football
If you ask Indians what sports are popular in India, depending on the person, the answer may either be cricket or
football
. Football, which is one of the most popular sports around the world, enjoys a massive fan following in India as a spectator sport.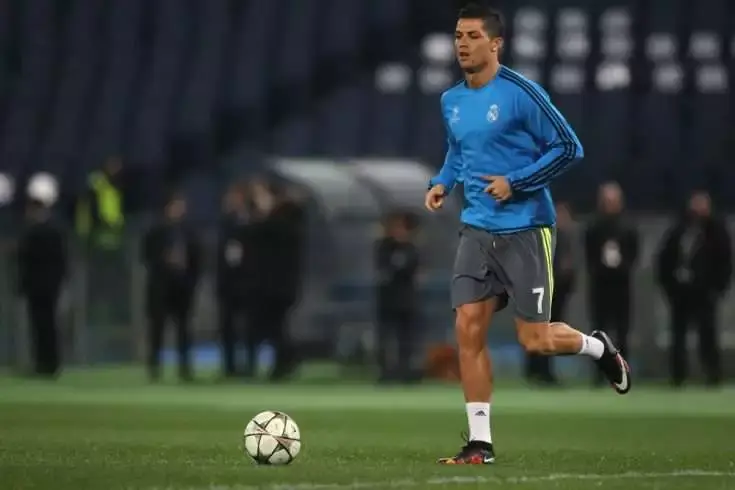 India is a fantastic market for football, with very high viewership numbers for foreign leagues and the FIFA World Cups.
The Indian Super League, meanwhile, is one of the most-watched leagues in the world, and, in India, raked in more viewers than foreign leagues and the World Cup combined. India recently hosted the FIFA U-17 World Cup, which also drew high viewership.
The Indian National Football Team, however, has not been as successful on the pitch. Currently
ranked 108th
in the world, the Indian National Football Team is yet to play in any FIFA World Cups.
The Indian football leagues, namely the ISL and the I-League, have failed to rope in big-name stars due to lack of proper funds.
Only a
handful of Indian players
have managed to play abroad, with none of them able to establish themselves there, including the two most-famous Indian footballers Bhaichung Bhutia and Sunil Chhetri.
Despite this, many Indian states like West Bengal, Kerala, Goa, and the North-Eastern states enjoy a high level of participation in football.
3. Field Hockey
If
 asked 50 years ago, a considerable number of Indians would've answered
field hockey
! Yes, it was one of the most popular sports in India. Field hockey has always been a popular game in India, despite suffering dips in fan-following over the years.
The 1950-1970 period was a golden age for the Hockey Team in India, which dominated the world hockey arena.
Captained by the legendary Major Dhyan Chand, the team won seven Olympic gold medals out of a possible eight in the Olympic games! They also won the 1975 Hockey World Cup.
However, since then the Indian Hockey Team has seen a massive drop in performance, and excluding a gold medal in the 1980 Moscow Olympics, have failed to win any international trophy or Olympic medal.
Despite the falling popularity, field hockey still enjoys a decent viewership.
4. Kabaddi
Kabaddi is a crowd-favorite answer to the question:
What sports are popular in India?
Loved and followed by people all across the country, Kabaddi is a game that has been played in India since
ancient times
on of the traditional Indian sports
.
Kabaddi has quietly risen in popularity over the last decade, in no small part due to the Pro Kabaddi League, which brought huge viewership and commercial gains to the game.
The Indian Kabaddi Team is the most triumphant kabaddi team in the world. The Indian team won
every single Kabaddi World Cup
and won gold in
seven out of eight Asian Games
.
5. Badminton
Easily a popular sport in India, badminton often slips under the radar. However, badminton has always had a loyal fan base in India. It is the second most played sport in India.
Ever since the exploits of Prakash Padukone (who ranked World No. 1 in 1980) and Pullela Gopichand, badminton's popularity has been ever-increasing and the badminton association.
Jwala Gutta carried on their legacy since the turn of the century, raking up a total of 316 wins, a record by an Indian tennis player.
However, the real boost in the popularity of badminton was given by Saina Nehwal, who won a bronze medal in the 2012 London Olympics and topped the World Rankings in 2015.
In 2016, P.V. Sindhu outdid Nehwal's achievements by winning a silver medal in the Rio Olympics.
The final match between Sindhu and Spain's Carolina Marin drew huge eyeballs. Furthermore, the Premier Badminton League, which was started in 2013, has also helped increase the popularity of badminton in India.
6. Tennis
While many people will not consider tennis among the answers to what sports are popular in India, tennis is the
second-most followed sport
in the country!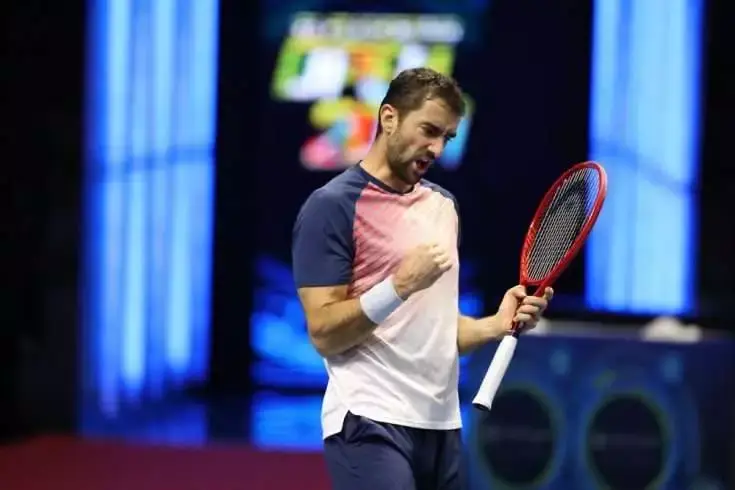 By Maksim Konstantinov/ Shutterstock
53% of Indians support tennis competitions, with Wimbledon being the most followed competition.
Despite India never enjoying absolute domination in the international arena, several Indian tennis players have enjoyed strong performances, especially in the doubles format.
Some of the best doubles tennis players from India are Leander Paes, Mahesh Bhupathi, Sania Mirza, and Rohan Bopanna. People here also enjoy table tennis although the number might be low.
7. Chess
Chess is probably the most famous sport to originate from India, and it is vital to consider it when answering what sports are popular in India.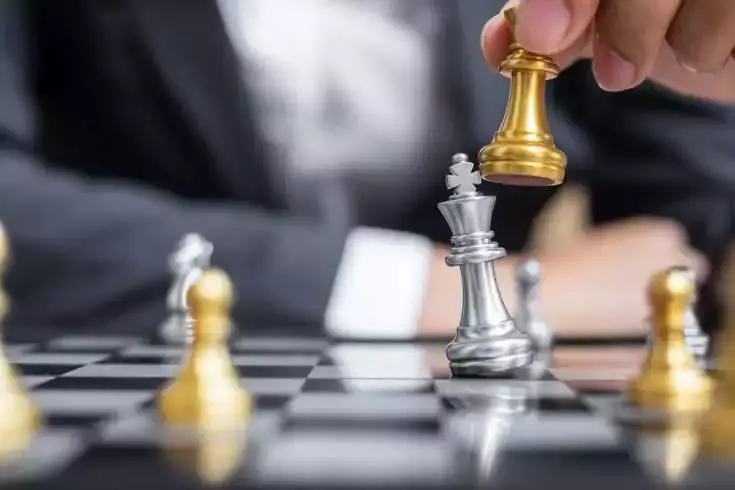 While chess never attained the level of popularity that it enjoyed in Russia and the USA, it has gained in popularity recently.
The lion's share of this belongs to Viswanathan Anand, a five-time world chess champion and former World No. 1 ranked player. In 2006, Anand became the fourth player to surpass the Elo rating of 2800.
Ever since Anand popularized the sport in the country, India has
registered
65 Grand Masters and 10 Women Grand Masters.
Other Sports
When one asks what sports are popular in India, it is not possible to list all the answers; else, it will take days to read the article!
Other than the above-listed significant sports, several other sports are popular in India. The most popular among them are boxing, wrestling, golf, and motorsport.
In the field of boxing, the shining lights of India are MC Mary Kom and Vijender Singh. India has also developed several rising talents in wrestling like Sushil Kumar, Yogeshwar Dutt, Vinesh Phogat, and Sakshi Malik.
Gaurav Gill is the most popular motorsports driver in India. Jeev Milkha Singh and Anirban Lahiri are some of the elite Indian golfers.
Other than these mainstream sports, India is also home to many indigenous sports. The most popular among them, including Gilli-danda, competitive kite-flying, and kho-kho, enjoy popularity in many parts of India and even in foreign countries.
When considering what sports are popular in India, it is vital to consider these indigenous games, too, as they form a huge part of Indian sporting traditions.
Interesting Facts About Indian Sports
India has
no national sports
! Despite hockey (and sometimes Kabaddi) being touted as the national sports of India (even by textbooks), the Sports Ministry, in answer to an RTI query, said that no sports had been given the title of "National Sports of India".
[source]
Sachin Tendulkar, one of the greatest players to walk on a cricket pitch and a quintessential Indian legend, started his career playing for Pakistan! In an exhibition match played on January 20, 1987, between India and Pakistan, a 13-year-old Sachin came as a substitute fielder for Pakistan. This was two years before the Little Maestro debuted for
Major Dhyan Chand, the legendary Indian field hockey player, mesmerized Adolf Hitler by his goal-scoring displays in the 1936 Berlin Olympics, so much so that the German dictator offered him German citizenship and a higher post in the Reich Army. Major Chand, though, politely declined the offer. [source]
MC Mary Kom, the most celebrated Indian boxer, had to keep her love for boxing hidden from her family because her father, an ex-boxer, disapproved of boxing. He was concerned that a career in boxing would disfigure Kom's face and hurt her chances of finding a marriage partner.
However, her father finally found out the secret when a photograph of Kom was published in a local newspaper celebrating her win in the state boxing championship. [sources]
The Indian Football Team qualified for the 1950 FIFA World Cup because all their opponents withdrew from the qualifiers. However, the AIFF withdrew from the tournament due to various reasons, ranging from funding of travel, lack of practice time, and because footballers cannot play barefoot in the World Cup. [source]
Sunil Gavaskar is famous for his cricketing exploits, but he is also a brave humanitarian. During the 1993 Mumbai riots, Gavaskar saw a mob corner a family. He ran down the streets and talked the mob down and saved the family. [source]
Read More
Now that you are aware of what sports are popular in India and what are some of the most interesting facts about sports in India click on the links given below to continue quenching your thirst for knowledge:
The Top Sports in The U.S. You Shouldn't Miss Out On
I Want to Become a Cricketer: What Do I Do?
Is Darts a Sport? The Argument Continues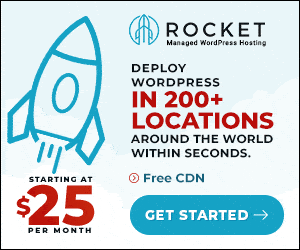 Originally posted 2020-06-01 21:33:52.