The podcasting industry has seen a rise in recent times. Ever since the pandemic came into existence, people have used their free time to voice their thoughts and connect with others through a podcast.
A podcast is a platform where you talk about all that's in your heart and let the people relate to you with the help of your voice.
It includes talking about interesting stories like tips, life stories, history, or other topics. It can be both formal and informal conversations that are not generally discussed.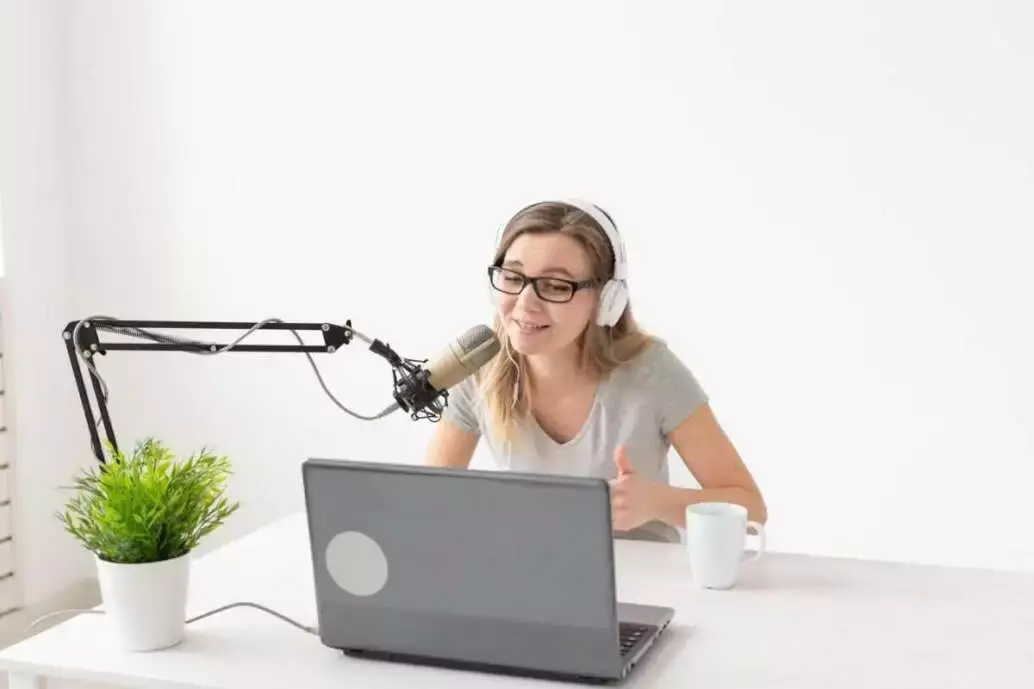 For a regular podcaster, it may get annoying to run of topics. So, below are some of the coolest podcast ideas which will help you create content that your target audience will love.
Head below to check out ideas on what to talk about on a podcast. You will also find some bonus content and tips on making your podcast enjoyable.
So go ahead and check it out!
1. What Is a Podcast?
Before we begin, let's first understand what a podcast is. It is a series of digital voice files where the person speaking is called a podcast host. A host runs a series of episodes where they talk about different points and ideas on any topic.
Unlike a radio, one has to download a series of podcasts to listen to them anytime. Some of the most popular podcasting mediums are Spotify and Apple podcasts. A podcast host gets ideas and earns fame through the target audience, termed subscribers.
A podcast doesn't have any time restrictions. It can go on for as long as one wishes for it to go. The podcasts are segregated into podcast episodes, each having a different topic.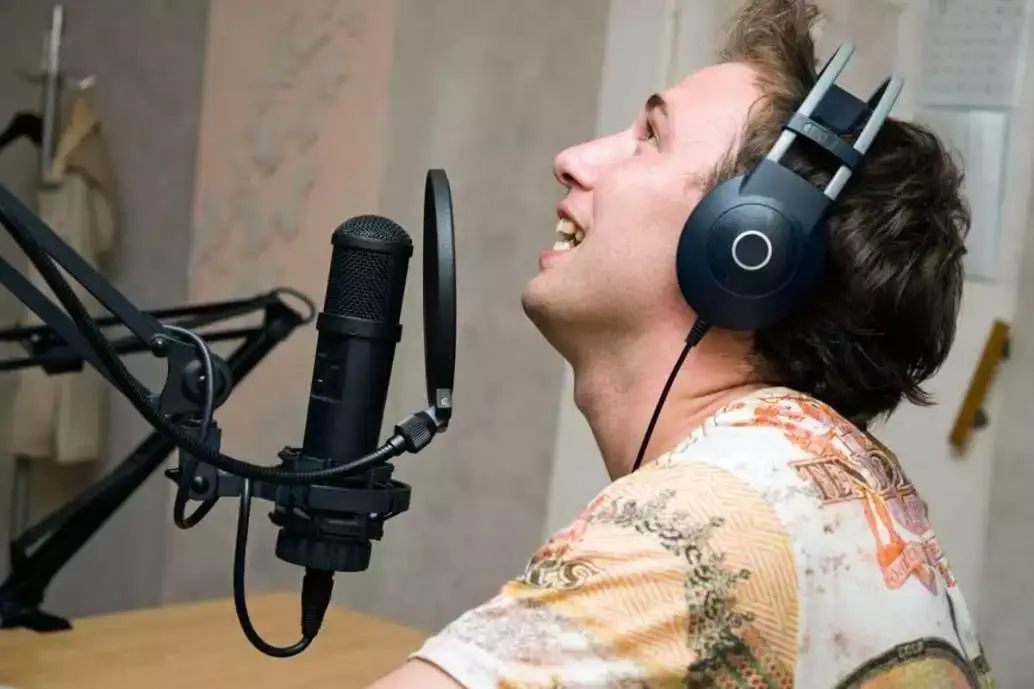 2. How to Choose Your Podcast Topic?
Your topic can be about anything that you like. Some elements that are essential to get a good response from your listeners include:
2.1. Check if It Is a Current Issue
Browse the web for current hyped-up stories and enhance your podcast in that way. Look for the topics that are currently trending.
This will help you to gain more listeners and make your feed grow.
2.2. Go for The Humorous Side
Pick a topic to which you can add some humor. It could be a comedy podcast because, as per statistics, comedy podcasts are most likely to be appreciated by the audience.
Note – It's not like you always have to speak on a funny topic. Serious topics once in a while is also not a bad idea.
2.3. Put Yourself in The Shoes of The Listener
Before you go ahead with the production, take a minute to analyze whether the topic you are speaking about is relatable enough.
Think of your audience will connect with you on this topic before giving yourself the nod.
3. Podcast Ideas: What to Talk About on A Podcast
Without any more delay, head right below to check the podcast episode ideas to make a podcast that your audience will love, and you can be the best podcast host the world has seen!
3.1. Giving Movie or Book Reviews
If you are a fan of movies or are a bookworm, this should be your go-to topic! You could make this like your mini tv show, where your listeners relax and depend on you for the films they're going to watch.
This is a very interesting topic because films and books keep coming now and then and you get a chance to provide your take on it.
In this context, you could either give a review or roast the storyline or anything. Remember, the key is about being yourself, so say everything in your heart.
PS – Make sure you give a disclaimer before you roast else; the rest will be history.
3.2. Teach People Something
This teaching idea is a great one to make your podcast interesting. You could pick up a small activity like playing a game and teach people the same thing. In this way, you are sure to have all ears of your listeners as they will want to follow each instruction carefully.
You could also teach something new, like a new skill that you mastered. This podcast teaching is something new that the world has not seen yet so it would be a win-win.
You can make it like a tech podcast or a cooking class; it can be anything but ensure that you are clear with what you speak as it's just your voice that will reach the people.
You can even turn up for a language teaching podcast or language learning podcast. People these days are very much into foreign languages, so if you are any good with a second language, try teaching for a change. 
3.3. Narrate a Story
Stories are the lifesavers of every podcast host. We observed that most of them were just stories in most Apple podcasts that we came across.
This is a great suggestion for podcast episodes as you could continue the story with every new episode. Your stories should connect with the listeners.
Aim at being the best podcast version of storytelling by modifying something like children's stories to a parody or simply narrating some short stories.
You could make it humorous by saying some funny stories.
3.4. Descriptive Speech
Describing a place or something around you is one of the great podcast ideas we have for you. You could talk about a place you visited or about the locality, anything but descriptive.
You should remember that you are giving the listeners a sense of presence at this juncture. You should use good vocabulary, which will make the listeners feel like they are in the place you are describing.
This will help you in supplementing a travel podcast. You could speak about the places you visit while traveling and exploring.
3.5. Reporting Live Events
With this idea, you can ignite your inner journalist and report on what's happening around you, like community projects or any other celebrity news in your own podcast. This will be more like a news podcast where you are not preparing, but you have content ready.
You could name your show something like "Smalltown news", where you give the daily updates on the whereabouts of a particular place.
A suggestion to add the humor element would be to do a talk called funny headlines, where you say the same story as the daily headlines, but you add your touch of the essence in them.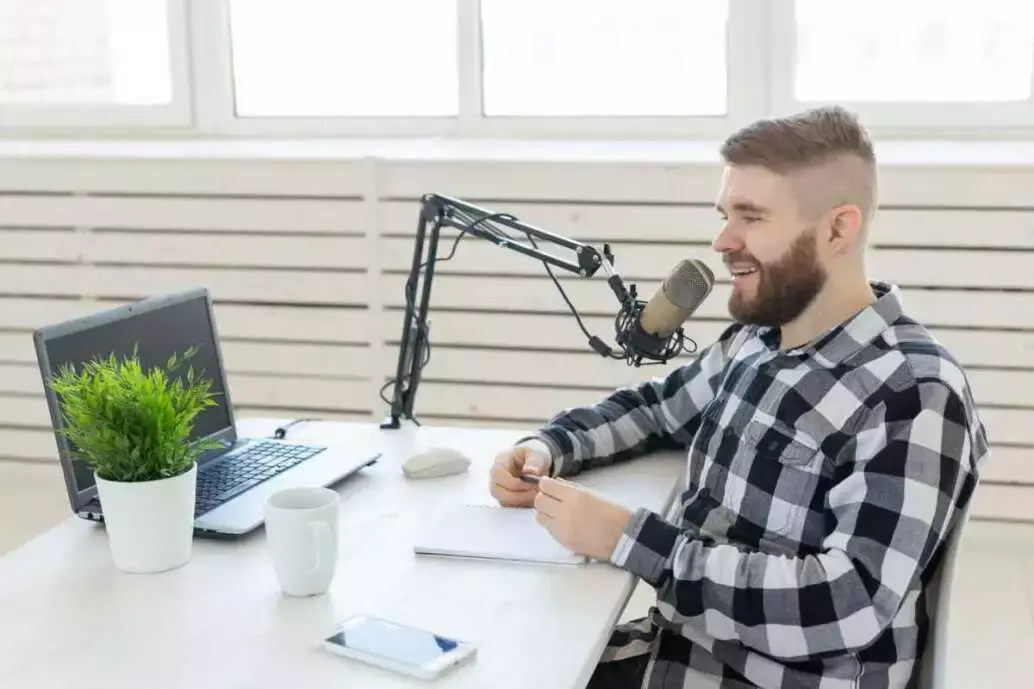 3.6. Talk About "How-To" Guides
Topics under "How to" are never-ending. You can make a series of podcast episodes with the help of this "How to" mechanism. Among all the other podcast ideas, this would be a listener favorite as it is the need of the hour.
Right from discussing how to make vegetable stew, you can go on up to making airplanes or enrolling yourself in a university.
3.7. Talk About Your Podcasting Journey
This would be like a mini-history class where you go back to your roots and explain how and why you started podcasting. At this point, you will have a lot of topics to speak about, which is why you can make this one like a series.
Under this topic, you can talk about how you started podcasting, give your listeners some podcasting tips or even tell them how you choose podcast topics. You could share a talk on your preparation podcast stage and narrate your experiences.
You can also urge people and motivate them to start their podcasts and make the most out of it. This is a great podcast idea for those who are entirely clueless.
3.8. Food Podcast
In this module, you can talk about food. Ranging from how it's processed to the largest food producer in the world, your podcast is sure to have a good response.
Under this, you can also review some cuisines or give your suggestions. You can also recommend food for others to try.
You can also cover the famous restaurants in your area, and give people an outlook on the same. Any food-related topic can be spoken under this.
3.9. Fitness Podcast
Your entire podcast series could focus solely on fitness. It is one of the most trending and good podcast ideas the world sees.
Under this, you can speak about nutrition and weight loss tips for your listeners. You can also suggest the types of food one should eat to avoid weight gain and stay fit.
A small idea would be doing a mini exercise session and playing games podcast dedicated to the same for your listeners. This is sure to give you wholesome podcast content as the millennials are a fan of fitness-related activities.
3.10. Talk About Other Podcasts
Instead of focusing only on your podcast, you could even roast other hosts by a playful medium. In this method, you could speak about other popular podcasts and other podcasters and state why you are better than them.
You can also appreciate other creators if you are not in the mood for a competition.
If you have podcasters around you, you could do a podcast together and have a little interview like podcast.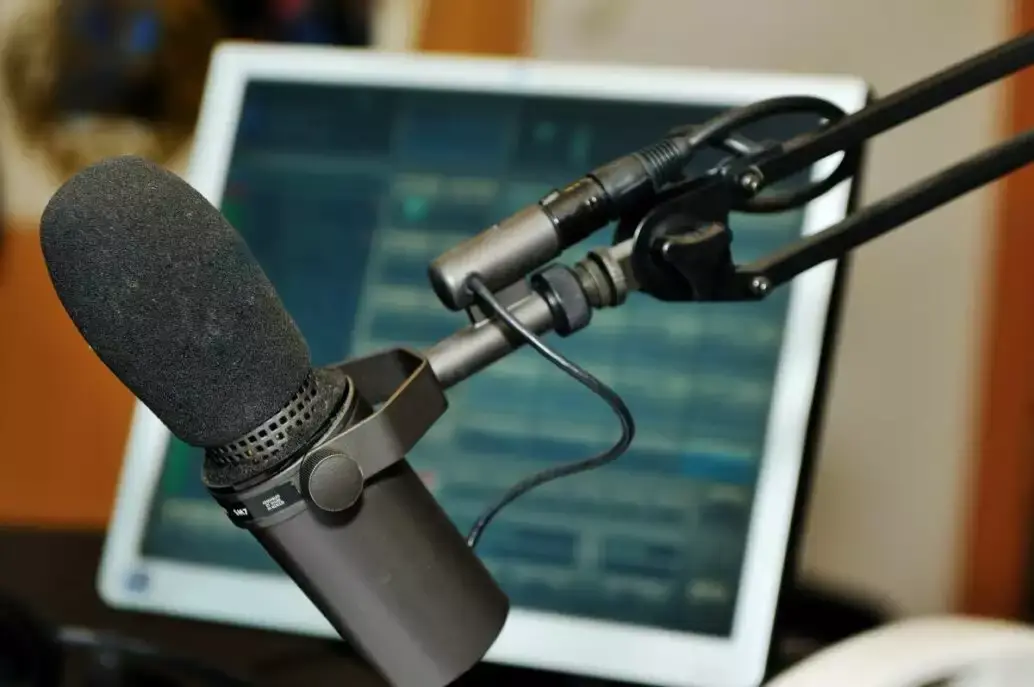 3.11. Parenting Podcast
If your target audience is middle-aged people, this is the perfect podcast topic you should go with. You can talk about parenting tips and other related ideas on this topic.
If you are a parent yourself, you could speak about the struggles of parenting or the perks of the same. This will be your podcast discussing the issues and other needs of parenting.
3.12. Interview People
This will be a super cool idea as you get to communicate more with people. You could call interview guests and talk about various topics.
If you can try your hand at it, you can also try celebrity interviews. If you do get celebrity interviews, your podcast is set to raise the bar for people, and you will get a great response.
If you are interviewing someone who is not famous, you can talk about their history and find out about their new hobby or something like that.
3.13. Give Relationship Advice
This would be a great topic for you to cover as many aspects are under it. As the number of heart-breaks is growing, you could advise how to be happy.
The advice that you're giving can be about how one can mend relationships, learn to move on, make a relationship last long and others, to name a few.
3.14. Do a Role-Reversal
A great idea for the podcast's topic would be to let your audience ask you questions, and you answer. This will help your listeners to understand you better, and you can see how well you have connected with them.
In this case, you could get the questions a day prior and do a live session, whatever works well with you.
3.15. TV ADS
You could speak about tv ads and give your views on them. In this context, you can bring the comedy factor to give your opinions.
You can mimic their jingles or promote the product.
3.16. Biography of A Person
On important days, like the birth anniversary of a great person or the death anniversary of someone you look up to, you can make a very personalized podcast episode where you talk about their achievements or early life.
3.17. Impromptu Sessions
If you truly believe in yourself that you can go ahead with doing extempore podcasting without any script, undoubtedly, you should go for it!
Podcasting is a journey of taking risks and excelling at all your doings. So try your hand in impromptu podcasting, and you are sure to see where you stand.
You could also talk to your listeners and create a script on the spot if it works well with you.
If it is a momentous occasion and you can get them to come on your podcast, everything is sorted! You should get ready to see your episodes be the talk of the town!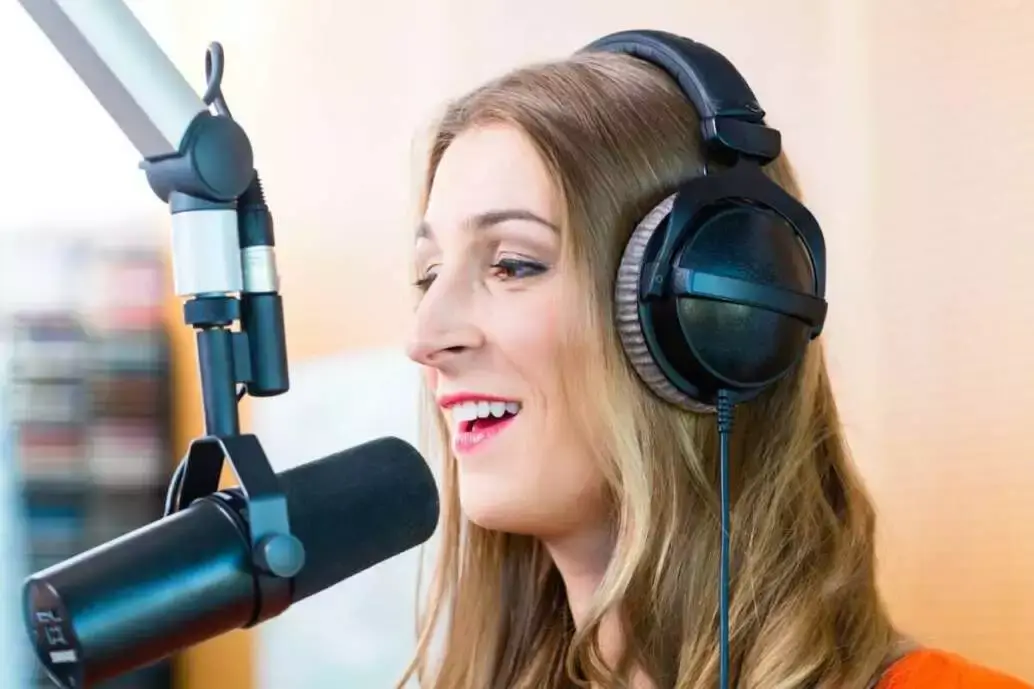 4. Tips for Making a Good Podcast:
For a beginner, it may seem not easy to get going with the flow to make a good podcast. Here are some cool tips by pro podcasters around the globe to help you get big in the podcasting industry.
4.1. Be Enthusiastic Always
You need to make sure that your energy levels are at an all-time high before you start podcasting.
Your voice needs to stand out as nobody likes listening to drained-out voices, do they? So always be enthusiastic.
4.2. Listen to Other Podcasters for Inspiration
It's never too late to learn. Tune into the podcast episodes of various podcasters and learn how to excel at it. You can always try and connect to them for help.
4.3. Research, Research, and Do Some More Research
Keep your browsing hats on always, and always be open to learning. Watch out for the latest content and news and research about the same. Keeping yourself up to date will help make a clear map of what to do.
4.4. Record Yourself Multiple Times
If you are a beginner, you should tape yourself many times and listen to your voice repeatedly. This will help you analyze your mistakes and know where you stand.
4.5. Step out Of Your Comfort Zone
Always be willing to learn new things. Use your podcast idea to the best of your abilities and modify it differently every time.
Go out of your shell and do new things with every production.
4.6. Be Open to Criticism and Feedback
If you are a beginner in podcast making, get feedback from your listeners or anyone else to see how good you are.
This can also mean constructive criticism where you learn from your mistakes.
Note– It is entirely okay to make mistakes. We only succeed if we try repeatedly.
4.7. Categorize Your Script
Successful podcasters have this one awesome mechanism. They plan their work and categorize their scripts accordingly.
The script-making process can be hard for some people; hence, this tip would help you make a lively podcast episode.
So, there you go, these were some of the best podcast ideas and topics you can use for your next podcast episode.
For those interested in speaking, you all should start a podcast and begin your new journey.
One must always aim to create content that the audience will love. So, get going and choose your favorite podcast topic ideas from above.
Get your journey started, and you will discover your true inner potential. Remember, there will be numerous ups and downs in this journey, but only your belief in yourself will help you get through and be the best version of yourself. 
Happy Podcasting!
-Edited by Steffy Michael|11/7/22