Everyone knows about the mysterious tight-lipped smile of Monalisa. Leonardo Da Vinci's Mona Lisa, also known as La Gioconda which is now one of the most popular portraits in the world was stolen from Louvre on August 21st, 1911. It was a Monday, and the place was barely guarded. The people who worked there were the only ones to go in. It wasn't hard to steal the painting, all one needed being the nerves.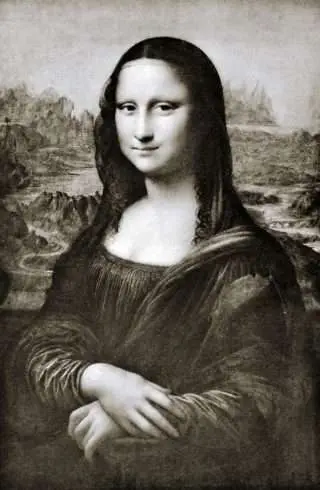 People didn't even notice that Mona Lisa was gone. The paintings were often taken away by photographers or cleaners and returned to their place afterwards. No one suspected anything till the next day when they found out that the photographers had not taken her. What followed afterward has immensely contributed to Mona Lisa's popularity. Back then, a lot of people didn't know about her. Those who did were obsessed with her. After she had gone missing, Louvre received flowers; people flocked in to see the space.
The police suspected Pablo Picasso. Playwright Guillaume Apollinaire was arrested and questioned. They had to let him go, and no trace of Mona Lisa was found for the next two years. After two years, the actual culprit was found- someone no had expected the thief to be.
The theft was committed by Vincenzo Perugia, a petty criminal. He was a house painter and worked at the Louvre for a time. He suffered from lead poisoning and had done things in the past that had to be dealt by the police. No one had suspected him. Everyone believed that stealing the Mona Lisa had to be the job of a big criminal, not someone as insignificant as Vincenzo.
He kept the painting for two years until November 1913, when he sent a letter to an antique dealer- Alfredo Geri. The letter stated:
"The stolen work of Leonardo da Vinci is in my possession. It seems to belong to Italy since its painter was an Italian."
He offered to return the painting in exchange of 500, 000 lire. Vincenzo signed the letter as Leonardo. Geri agreed and hence Vincenzo and Mona Lisa took a train to Florence. He stayed at the Tripoli-Italia hotel where Geri visited to see the painting. While taking Mona Lisa away for an expert examination, Geri and his friend Poggi were stopped by a hotel clerk who suspected that they were stealing a painting from the hotel. And hence, Mona Lisa was found.
Vincenzo faced trial and received a sentence of 1 year and 15 days in jail. He was proven to be mentally unfit and served only half of his sentence. No one knows if he stole Mona Lisa for nationalism or money. He believed that the French had stolen Italy's work and wanted to restore it. Also, he was ridiculed by many for his Italian descent. All the pent up anger had resulted in him committing the crime.