Wish to escape to a very calm, low-populated, and a getaway full of wines? Then, Sonoita Wineries in Arizona would be a perfect destination for you. Perched in the beautiful landscape of grass-covered hills of Southern Arizona lies Sonoita-Elgin. 
If laying low in the sun with an authentic blend of wine while gazing at expansive farms, vineyards, and views sounds like a paradise to you? Well, if so, then this article is a must-read for planning your next wine tasting tour. 
Sonoita is Arizona's American Viticultural Area (AVA). Well, to be precise, the first of it in Arizona. Ranching is Sonoita's predominant culture to date, and it becomes an odd place for Modern Arizona's Wine Industry to establish roots. Nevertheless, Sonoita Wineries and Vineyards have grown in a short span of just ten years.
If you're among the wine enthusiasts, you would like to know why such an odd place in Arizona became the first AVA. Well, a scientist was studying Arizona soil to develop a high cash crop for Arizona that would be drought resistant back in the 1970s. He discovered that Arizona had an ancient history of grape growing, going back to the 1690s. 
They grew a variety of grapes called Listan Preito. However, this name was forgotten and replaced by Mission Grapes. The Sonoita AVA was finally established in 1984 after many findings, discussions, and permissions.
This region is a high-altitude basin of about 4500-5000 feet and is surrounded by three hills, viz. Huachuca and Whetstone Mountains, Santa Rita, and Canelo Hills. 
Now you understand how amazing it would be to spend a weekend in a wine country with ranch culture. To get you going, here are the top 10 Sonoita Wineries which should be on your list of exploration. 
Top 10 Sonoita Wineries
1) Sonoita Vineyards
Starting with the oldest commercial vineyard among the Arizona Wineries, Sonoita Vineyards creates award-winning wineries each year. Started in 1974 and opened in 1983, the Vineyard is aided by Sonoita Appellation. To your surprise, one of their wine, Cabernet Sauvignon, was chosen to serve at the Presidential Inauguration Gala by the national wine critics. 
This does pique our interest, doesn't it? All the production and vine care is done under the guidance of Lori Reynolds, by a small staff. Lori is granddaughter to Sonoita Vineyards, Dr. Gordon Dutt, and the Vineyard Manager, Robi Reynolds.
Types of grapes that are grown on the hillside planting are Chardonnay, Merlot, Cabernet, Pinot Noir, Petite Sirah, Sauvignon Blanc, among others. Here, you would find sweet wines and light and also dry and bold ones. There are a few specialty wines that you might want to sample. 
You can either visit their wine tasting room or check their retail locations. There are some special events held by them along with daily tastings, weddings, professional and personal retreats. You can even stay overnight or up to 3 nights as they allow camping on their property. It truly is a convenient Aonoita wineries location!
2) Arizona Hops and Vines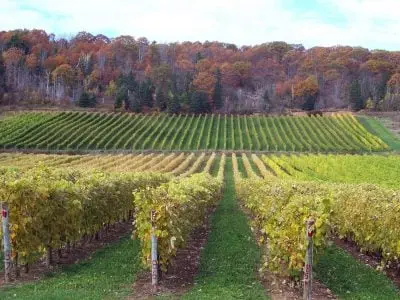 Hops and Vines is a little winery run by two sisters Megan and Shannon, along with their kids and friends. Megan worked in Sonoita area wineries for many years, which drove her to the dream of opening up her own winery someday. 
At Arizona Hops and Vines, you'd find a very warm and welcoming atmosphere. It would be a great place to take your kids too, as the owners bring their kids and family each day. There's an establishment called the Sober Shack within the winery where homemade sodas, candy, snacks, fizzy lemonades, and stuff is sold. This is open only during their special events so that when the adults are having fun at the events, kids also can have a good time. 
Here you'd find little outdoor games, patio seating, weddings, and events availability, and a wishing barrel. They have a very generous wishing barrel system where you can write your wish and put it in the barrel, and ring the bell attached to it. With this, everyone present in the tasting room will toast to it.
On Summer Solstice, there'd be a festival, and they'll burn the wishes in a bonfire. How cool is that! 
3) Dos Cabezas WineWorks
Started in 1995 and originally located in Kansas Settlement, Dos Cabezas was taken over by Todd Bostock and his family. This happened after the death of its pioneer, Al Buhl. The Bostock family moved the winery to Sonoita. The winery gets its fruit from two estate vineyards, Pronghorn in Sonoita and Cimarron in Kansas Settlement. 
In the scenic and peaceful grasslands of Sonoita, Wineries lies their tasting room. You can catch an opportunity to have a chat with one of the WineWorkers and get to know tits and bits of the art of wine tasting.
There are many events and private tours too. You can even stay with them for a day or two based on your trip schedule. What are you waiting for? Sonoita wineries and region is just a short drive from Phoenix and Tucson.
4) Callaghan Vineyards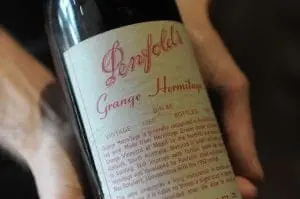 Among the Sonoita Wineries, Callaghan Vineyards have received the great honor of serving their specialty wines four times in the White House. Just one hour from Tucson, Arizona, these vineyards would give you a great wine tasting experience. There are a few special events held by them, which include,
Library Tasting: a special event wherein they share their earliest vintage collection to the latest one, which will give you insights regarding how wines have changed and kept up with time.

Blending 101: Do you ever wonder how the wines are blended? Well, Kent Callaghan explains and unveils the mystery behind the beauty of blending wines.

All on the Table: this event is an extraordinary festival where the fine wines are for sale. The specialty of this event lies in the fact that the wines which are on sale can never be recreated.

Wine Club Summer BBQ: this is another exciting event that includes wines matching with the flavors of BBQ
5) Flying Leap Vineyards and Distillery
Creating some ultra-premium wines and distilled spirits, Flying Leap is a dedicated team of farmers, winemakers, and artisan distillers. They are committed to making fine Arizona wines. Flying Leap is also a parent company to Arizona Rub, which sells dry rubs and seasonings. These seasonings add an authentic southwestern flavor to BBQ foods like steaks, ribs, chops, and even grilled vegetables.
They host indoor and outdoor weddings in their scenic, spacious, and specially designed for wedding area. You'd love their ballroom, patios, and views that the surrounding mountains provide. Get your winery tasting room experience here, and you might end up planning your dream wedding!
6) Kief Joshua Vineyards

Specializing in dry and full-bodied wines, Kief Joshua Vineyards focuses on crafting the wines by using traditional methods, i.e., by hand. They also strive to make wines that are Environment Friendly with the use of Sustainable Farming techniques.
There are Public and Private Tasting Tours available. There are private tours which feature 12 fresh aromas, understanding that they use in the wine-making and barrel-aging process. In such tours, you can also learn how to judge a wine. The method of swirl, smell, and sip is explained well. 
Kief Joshua offers one master bedroom suite, which is very elegant on Airbnb. They also have exclusive wedding packages for 50 to 100 guests. You must visit their wine store and sample their specials if you love hand-crafted wines.
7) Lightning Ridge Cellars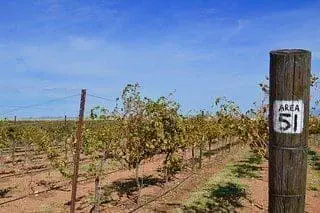 To sample some great wines that the region of Arizona has to offer, you should visit Lightning Ridge. The types of grapes and wines that you would come across in tasting are,
2016 Sangiovese, a classic Italian grape possessing aroma and flavor of dried rose, dark chocolate, and cherry.

2013 Zinfandel from Paso Robles Fruit giving you exciting tones of a blueberry rollup with a hint of cinnamon.

2010 Cabernet, which is a Bordeaux blend

2016 Aglianico, which is a full-bodied blend

2017 Montepulciano, a U.S. grown variety that is quite rare, having a peppery finish
Get your perfect blend and enjoy the glass with breathtaking panoramas. 
8) The Meading Room
The Meading Room was started in 2015 by a team of 3 when they realized that the Sonoita Wineries was missing three things, viz. mead, cider, and fruit wines. Their most crucial ingredient is honey.
Mead is among the oldest alcoholic beverages made by fermenting honey with yeast. They bring some of the best delicate and complex mead for you. 
Some of their unique blends include Space Cowboy, Orange Blossom Special, Lavender and Pear, Ziggy's Moscow Mule Mead, Mesquite Traditional, Cider, El Jefe, among many others which you would love to sample.
9) Hannah's Hill Vineyard
Being emerged from the grasslands of Elgin, Hannah's Hill is a locally owned estate. Among the Sonoita Wineries, this is special as it provides some beautiful micro-climates resembling the Rhone Regions of Europe. Their location in the AVA gives a swift and spicy lift to the wines they create. 
Visit the winery and dive deep into the holistic and sustainable growth practices they adopt and explore their wine-making process.
10) Wilhelm Family Vineyards
Karyl, the first female winemaker in the Sonoita Wineries, runs the Wilhelm Family Vineyards. She perfectly knows what wines she likes and what wines will be enjoyed by other consumers. She makes about 25 varieties of wines, of which eight are dry. The variety ranges from rose, white sangria, red sangria, semi-sweet wines, dessert wines, red and white Port-style wines, and some exclusive mix of Port-style and dessert wines by adding natural flavors.
You'd be amazed by the energy and enthusiasm she has for the Sonoita wineries. She, along with her husband Kevin, specializes in dry and sweet wines, and customers are always happy to visit them as their knowledge of wines and personal care attracts them. 
Sonoita Wineries
I'm sure you would have got ample options for your visit to Sonoita Wineries. All of them have something unique to offer with lots of magnificent views of the surrounding.
Have you visited Sonoita Wineries in this region? Know of some exclusive winery, vineyard, brewery? Then comment and let the wine enthusiast readers know. 
Originally posted 2020-11-26 03:10:00.