As an affiliate-driven website, Icy Tales earns from qualifying purchases.
Long-Distance love makes you realize how much you miss your partner and how much you want to be with them, so gifts are the best way to express your love.
Wondering what to gift your long-distance partner, thinking will these long-distance gifts will be amazing. If you have come here for your last-minute long-distance gift ideas, this article is surely for you.
Long Distance relationships are hard to maintain, and you need some special moments to celebrate and cherish.
11 Long Distance Gifts For Women
Here are some long-distance relationship gifts for your Queen ruling her world far apart from you.
1. Bath Bomb
As a combination of gifts add a letter telling how much you love her and how much this long-distance relationship is making you go crazy. To make it classic, add a wine bottle to the gift.
This will be a  perfect reminder of how much you love her and all the special moments. Also, try getting heart shape bath bombs or cosmic ones.
2. Novels/Books
If your girl loves to spend time with novels, then surprise her with a box of genres of books, this would be the best gift of her lifetime and she will treasure it forever.
Having a good time reading what you like makes the best long-distance relationship gift for someone special.
This would be a very thoughtful gift for your long-distance partner. But make sure you do not give here something horror or thriller. Give her books that are subtle romance and comedy and that make her heart flutter.
3. Scented Candles
When your long-distance lover is a nature lover, then scented candles will be the gift for them. It can also keep them connected to you through scents.
You can also add love letters as a bonus point to make it look cute.
4. Cozy Outfit
This will be a cute gift however old she grows. Cozy outfit won't let her feel cold by your absence.
Having a couple of cozy outfits would be a lovely idea. Both of you can wear and have a virtual dinner date.
5. Moon Lamp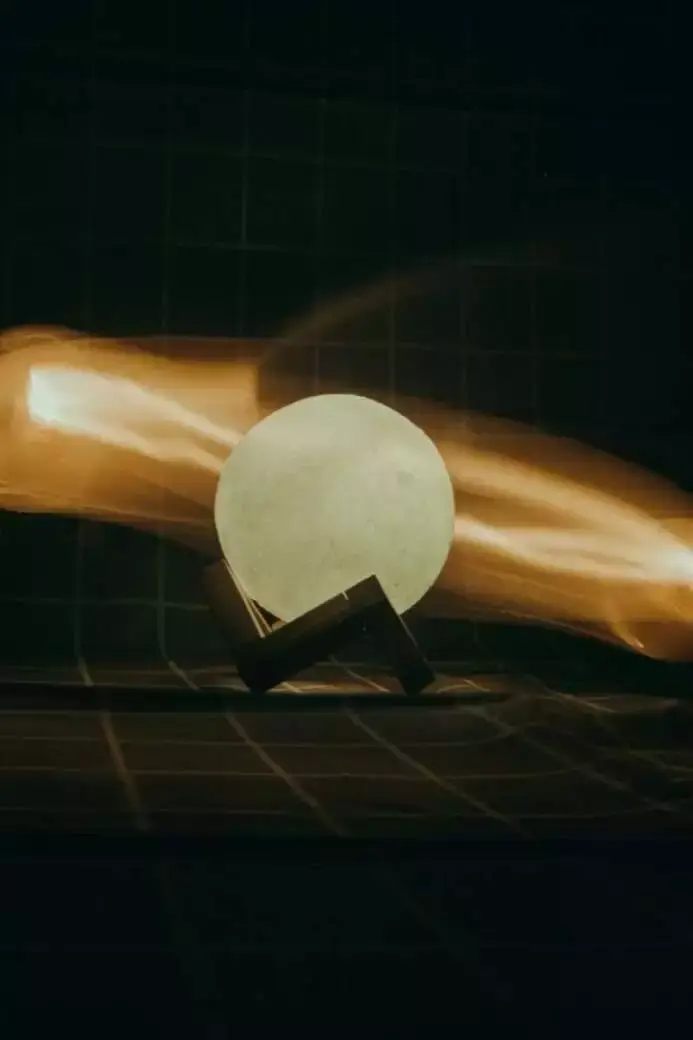 We have seen the stars and moon in the night sky and had pep talks with the moon thinking that our long-distance partner might get those little wishes and holding to see our loved one as early as possible.
This moon reminds you of all those memories you spend with them when they were in the same city.
The best part is that this friendship lamp uses wi-fi to get connected and send messages when it is touched. Stay connected with these cute love lamps.
6. Digital Print With Cute Pillow Case
Isn't it how wonderful the love we feel for our partner, even if it is a long-distance relationship?
You can buy her digital picture frame, this cool tech lets your phone camera picture be displayed on its screen, it also has storage capacity, there are so many types and varieties of them.
If you're thinking this tech is a bit costly then don't worry we have a photo-pointed card available.
So if you guys are not pictured persons then we will suggest you go with pillowcases. Either customized pillowcases with sweet messages printed on them or just elegant pillowcases perfect for their room.
You can also gift her a customized special song player or digitalized personal message to make it more special.
7. Pendent
The joy of always having our partner with us can be made possible if the moment can be frozen and kept in them as a pendant.
Give them a classic silver minimalist pendant for their daily use. Long-distance couples often use a bond pendant to keep their love alive.
8. Personalised Watch
Watch that means the time zone, how precious the time of life. Time can't be explained, it can only be felt in that moment.
You can gift them a personalized watch with your picture, or your partner's face. But we will suggest you gift it with both of your pictures.
But if you wanna give them the latest cool tech gadgets. Please don't hesitate to go for it.
9. Love Message Box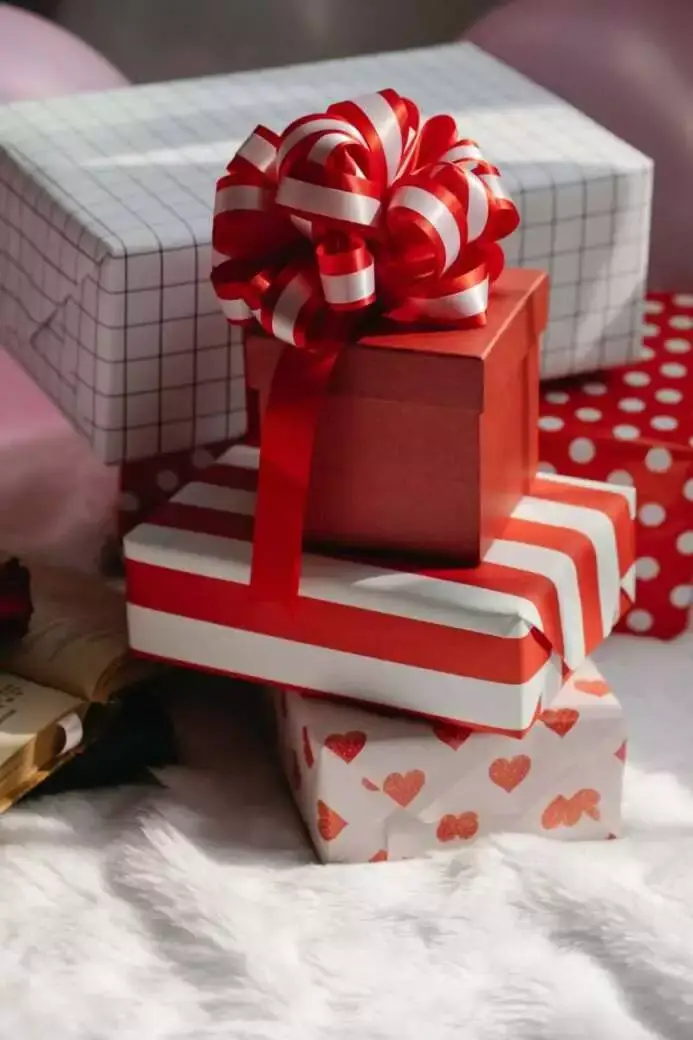 This modern type of digital picture frame, but it's just wrapped in a box.
This unique gift box sends a new message when your partner wants to share some sweet pictures with you. Its heart-shaped symbol acts as a notification when a new message arrives.
10. Air BnB Giftcard
The best gift for your partner who loves traveling a lot. This will also help them to book a stay without any expiration date for the gift card. This will also make you sure of their safe stay in your absence anywhere in the world.
The card balance can be seen by signing into the Airbnb account.
Intimate Gift For Her
Don't you think how much you miss her, want to cuddle her, don't restrict that thought to yourself, and don't let this distance spoil your sexy truth.
Stop thinking and get up. Yes, right now go to the shop and head to the section and buy some adult toys for her.
As a partner, you must take care of her mental, physical, and sexual health. Make her feel special.
11 long-Distance Gift Ideas For Men
Long-distance relationship gifts are a discreet way of expressing how much you miss and want to be with them or share that special moment with them.
1. Long Distance Friendship Lamps
Your soul mate is your best friend too. When you don't want to talk but just want to tell them how much they mean to you, then this is the gift for you to try.
A friendship lamp can also be used as a secret language for both of you to talk. These long-distance lamps have customized designs that can match your home decor too.
This can perfectly go as your gift as well as your home decor checklist.
2. Gadget Gifts
This option should not be hard to think over. Men love gadgets and there is no limit to what you can gift your long-distance boyfriend.
Watches, airpods, headphones, play station, tech games, robots, or maybe some limited edition tech gifts.
Tech gifts are easy to find, although they were a bit expensive, no guy would say no to tech gadgets.
3. Wooden Docking Station
Nothing is better than an organizer gift, which is compatible and can be stored or placed in a small space.
Men tend to be a bit messy or they simply lack time to organize. The gift is a lifesaver for your man.
4. Men's Shaving Kit
The best and perfect gift for men. This is the cute way of saying your man, they look good with their beard. A gift for daily use, but on the expensive side. Make it count.
Add a little secret love note in the gift box to express your love to him.
5. Message in a Bottle
Men love to be fussed over. They are no less than babies. Make sure you gift them cute messages in a bottle with special moments and times you spent together with him.
You can also make it customized or pre-written messages in the capsule. They look elegant.
6. Sports Ticket
Your man will respect you 10x times after you gift him a basketball tournament ticket or rugby ticket. 
Make sure you arrange some for his boys too. He will always be grateful for that. And yes, please do not forget to thank us later!
7. Air BnB Giftcard
Oh yeah, these are the gift-giving items linked to your Airbnb card website and easy-to-use app. And send them a sweet message and ask for the next visit.
One kind you can be happy that real life never ends up like the movie. In actual life, they just have a great time and never wait for a hotel booking.
Making travel planning mobile opens to the world's most interesting places to stay. Airbnb customizes to your requirements.
As easy as it is. An amazing gift for your traveling partner.
8. Gym Accessories
Gift him something for his daily use. Men like productive gifts.
There are so many, like gym shorts, sweat towels, gym bags, water bottles, gym shirts, and wrist bands you can gift to your man.
9. Classic Style Gift
The most classic style is gifting him a wallet, shade, and perfume with a pleasant smell.
Try giving them a leather wallet pleasing your both picture in it. Men love classic things. Make sure you gift some bold classic colors like black and brown to make it look formal yet stylish.
10. Kissing Mug
Give them these mugs so when they drink a cup of tea or coffee every morning and see these mugs, it will remind them of you, and maybe they'll call just to tell you that they love you. 
Very less men love cute romantic gifts though, but they will not reject them if given by you.
11. A Formal Bow Or A Tie
Your man would thank you for this gift. Formal ties and bows are something that looks classy and stylish on them.
Arrange a formal date later.
Long-Distance Relationship Anniversary Gift
To make a long-distance relationship gift bit more special, we can look into some anniversary gifts to celebrate this special event.
Romantic Date Night Arrangement
What makes the perfect date? From time immemorial, from traditional courtship to free love, people have struggled to find the perfect element to develop a romantic attraction for their partner.
With the rapid advancement in technology, dating apps like Tinder have gone viral, and the recent rise of speed dating and online dating has rediscovered what a good first date is.
Anyone can rent a movie and order a pizza, but the perfect date requires preparation and thought.
The purpose of dating is to win the other person's heart and get to know each other better. Fun date nights or a movie night adds charm right from the start.
You can also make some weekend trips after hectic working days.
Personalized Anniversary Journal
The best way to remember all the sweet memories is to capture them, which will go into a journal. It's a story and a memory, but time passes so quickly and the important moments of one year are easily forgotten in five years.
Record all the sweet moments with your partner in a journal and gift them every year on your anniversary. Men tend to remember things. This will keep reminding him of all the important events that made your relationship special. This journal, he will treasure forever.
A kinky personalized gift for couples
It's no secret that a lot of people's sex lives have been impacted by this pandemic.
 So, maintaining the health of sex life when you're in long-distance love is a difficult challenge too.
However, it's vital, especially since you don't have those sweet moments of an embrace throughout the day like a mid-day hug or an afternoon romp that other couples do.
There are meaningful ways to build intimacy, and connection and work up your heart rate with kinky gifts designed with long-distance relationship gifts in mind.
From dual vibrators to lingerie are ideal for a video chat striptease. Consider these investments to get you through the time you're apart.
For couples who want a little more naughty and a little less nice, a kinky gift for your partner would be a great gift.
Bond Touch Bracelets
The bond touch app connects the bond touch partner's bracelet, the bracelet that keeps loved ones connected through touch.
With a simple tap, your love feels a gentle vibration and sees a light through their Bond Touch bracelets which lets them know that you are thinking of them, no matter how far they are from you.
When you touch the bracelet your partner will get a light blink and will feel the gentle vibration.
As for the personalized gifts, mix and match all the above-mentioned gift ideas, according to your loved one preference.
We hope our ideas will help your long-distance relationship and make your love grow stronger. Subscribe for more such articles. You can also look in for 8 Awesome DIY Gift Ideas For Your Fanboy/Fangirl Friends on Icy Tales.