As an affiliate-driven website, Icy Tales earns from qualifying purchases.
The coastal city of Puri is located in the state of Odisha in the Eastern part of India. It is the district headquarters and is located on the Bay of Bengal. The city is also known as Sri Jagannatha Dhamma, after the city's 12th-century Jagannath Temple. For Hindus, it is one of the traditional Char Dham pilgrimage locations.
The mystical city of Puri, where devotees travel annually to commemorate the Ratha Yatra, combines coastal splendor with historicity. Puri, in addition to its world-famous temples, has year-round beaches and marketplaces, while the marshy nature beyond the city keeps its wild edge.
Brief About Things to do in Puri
It is home to numerous world-famous temples, including Jagannath Temple, Gundicha Temple, Vimala Temple, Loknath Temple, and others. It also features the Panch Tirtha, a bath where pilgrims finish their journey to Puri. Along with attractive areas to explore, the city has excellent artisans' work to admire and purchase in local stores.
Puri also gives a glimpse into the life of tribals, as well as their traditional Odia culture and traditions. It is regarded as a beach city and has become a popular destination for people from all over the globe on short hippy journeys. Tourists like sitting on the beach and indulging in different types of activities including water sports, boating, and even fishing.
The city has a lovely seaside climate all year, however, the summers may be rather humid. Summers see temperatures of approximately 36°C, while winters see temperatures of around 17°C. Puri is best visited during the winter months when it is neither too hot nor too cold.
Let's have a look at this historic state in India's eastern region. Puri is one of the important places in India as it has a major tourist attraction. A trip helps you explore Odisha, its culture, its fine architectural temples as well as the unmissable serene beaches.
Take a peek at some of the best things to do in Puri and why is it considered to be a favorite holiday destination.
1. Witness the Mythical Aura of the Sri Jagannath Temple
The famous Jagannath Temple, often known as the pride of India, was established in the 11th century by King Indradyumna in the sacred town of Puri. Its magnificent Oriya architecture is the cherry on top. The four gates are intricately carved and wonderfully crafted.
Lord Jagannath, a form of Lord Vishnu, resides in this magnificent temple. Apart from the main shrine, which stands tall, the complex's many lesser temples will make you feel as if you've visited God's own house.
The temple's delectable Mahaprasad is an experience not to be missed. Every day, hundreds of people are served lip-smacking meals prepared in clay pots in one of India's largest kitchens. The town's colorful religious festivals are renowned as tourist attractions.
The Rath Yatra, which is celebrated with great zeal, is the most anticipated of them all. The vibrant atmosphere, fascinating ceremonies, and pilgrims' zeal and vitality are all worth seeing.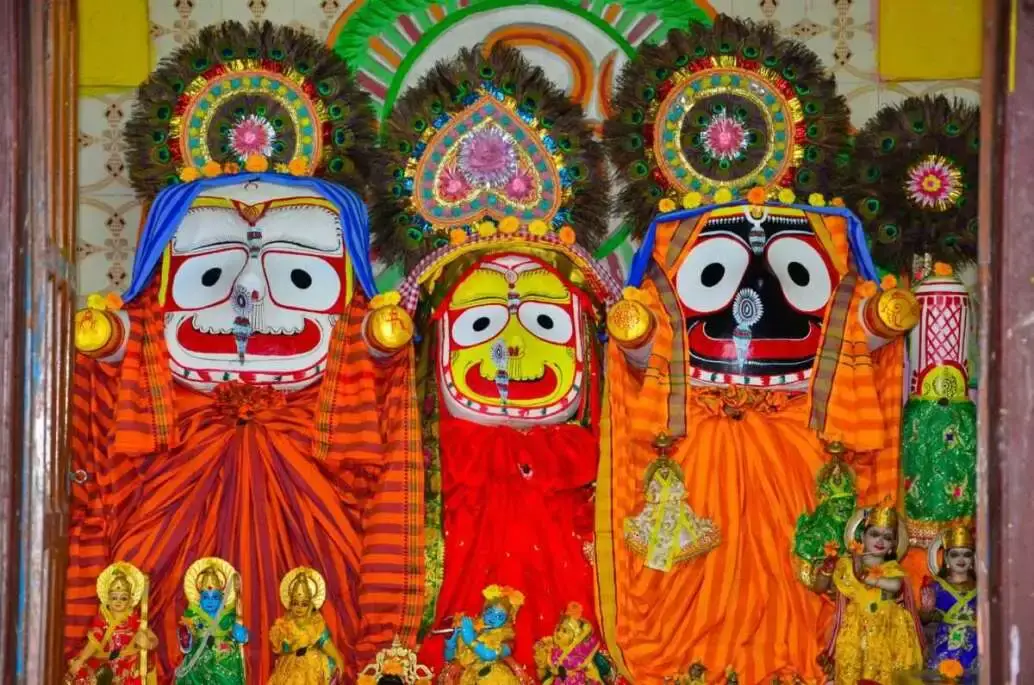 Jagannath Puri temple appears to tick all the boxes, be it holiness, exquisite cuisine, tranquility, or zeal for God, and is thus a location worth adding to your bucket list.
2. Visit the key segment of the Rath Yatra, the Chariot Festival: Gundicha Temple
Gundicha Temple is one of Puri's most famous and revered Hindu temples. It is a regular sight during the yearly Rath Yatra celebrations. The temple is known as His Aunt's residence since it is located close to the Jagannath Temple. Lord Jagannath, his brother Balarama, and sister Subhadra spend their summers at the Gundicha Temple. This temple symbolizes the end of the Ratha Yatra, during which the gods repose for seven days before returning to their original location.
The temple was constructed in the traditional Kalingan style. The temple is in the center of a garden, surrounded by a wall. The walls are 20 feet in height and 5 feet in breadth. The temple stands 430 feet in length. This temple stands 75 feet tall. A short tunnel connects the temple's four portions to the cooking rooms. All four constructions namely Vimana, Jagamohana, Natamandapa, and Bhogamandapa have many plasterings and are carved with obscene images in mortar in certain locations. The temple is made entirely of light grey sandstone.
It is around 1.5 kilometers from Puri Junction, the main railway station, and about 3 kilometers from the Jagannath Temple. Taxi and auto-rickshaws are readily accessible.
3. Visit the Markandeswara Temple
This temple is noted for its exquisite architectural and aesthetic characteristics and is said to have been built in the 13th century. A Nataraja figure with ten arms adorns the temple's entranceway.
The elaborately crafted figures of Lord Shiva, Goddess Parvati, and Lord Ganesha are situated in the crevices of the main shrine. Lord Shiva shrines in various incarnations may be seen in the temple's corners. Overall, the temple is one of Puri's most popular tourist attractions, retaining all of its former beauty.
4. Visit the Largest Internal Salt Water Lagoon in Asia: Chilika Lake
Chilika Lake is Asia's largest interior saltwater lake, and it's a birdwatchers' and environment sightseeing lovers' delight. The pear-shaped lake is surrounded by fishery and salt pans and is sprinkled with a few tiny islands. Chilika Lake also has one of the world's most hospitable ecosystems, which implies that a diverse range of flora and wildlife may be found here. From white-bellied sea eagles to flamingos, and golden plovers to sandpipers, the lake presents a spectacular show of bird charms in all different hues and colors.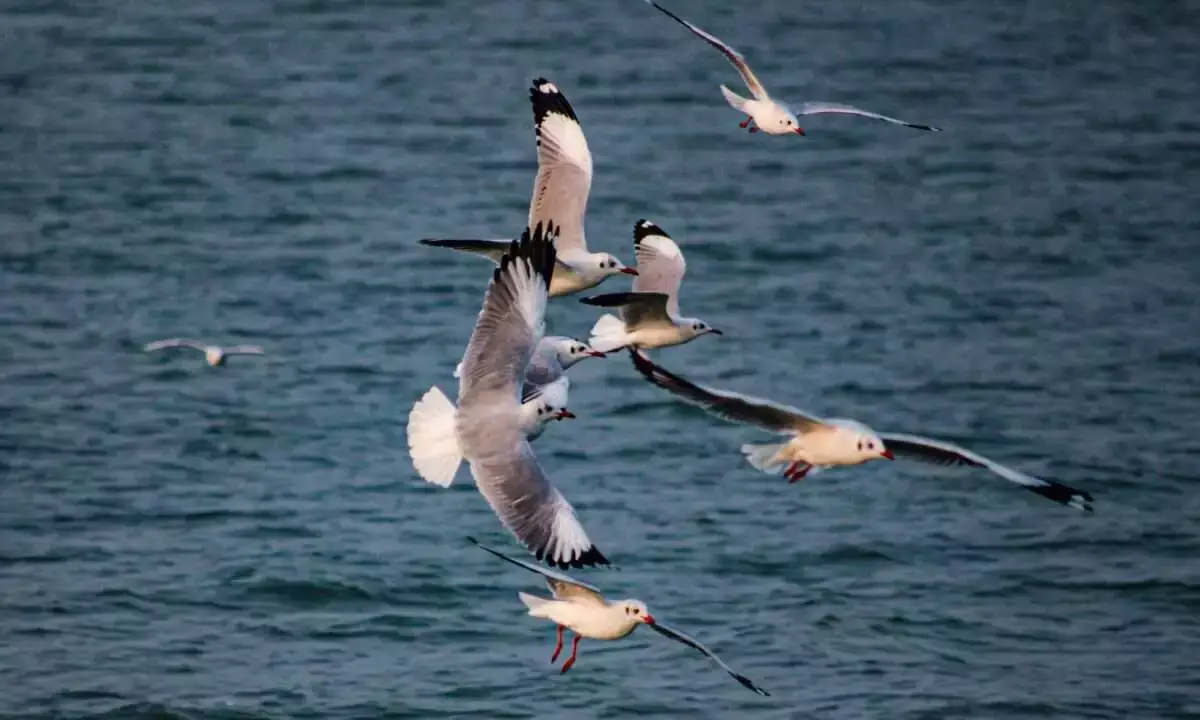 Along with a diverse range of birds, both local and migratory, the captivating lake also offers magnificent dawn and sunset views, as well as several other activities. Chilika Lake visitors also visit sights such as Bird Island, Breakfast Island, and Honeymoon Island. The lake is also one of just two places on the planet where you may see the endangered Irrawaddy dolphins. The quality and reasonably priced lodges offered here are the icings on this already delicious cake. You must visit this beautiful lake to enjoy a day in the company of nature and to feel peace like you've never experienced before.
5. Visit the Raghurajpur Artist Village
Raghurajpur village, a heritage crafts village near Puri, is famed for Pattachitra paintings as well as other art forms such as palm leaf etching, wood and stone sculptures, papier mache, &  Gotipua traditional dance, the predecessor to classical Odissi dance. This region is also the only spot where Lord Jagannath's throne's customary adornment, known as Patas, is manufactured. The culture of the art-rich town dates back to the year 5 BCE.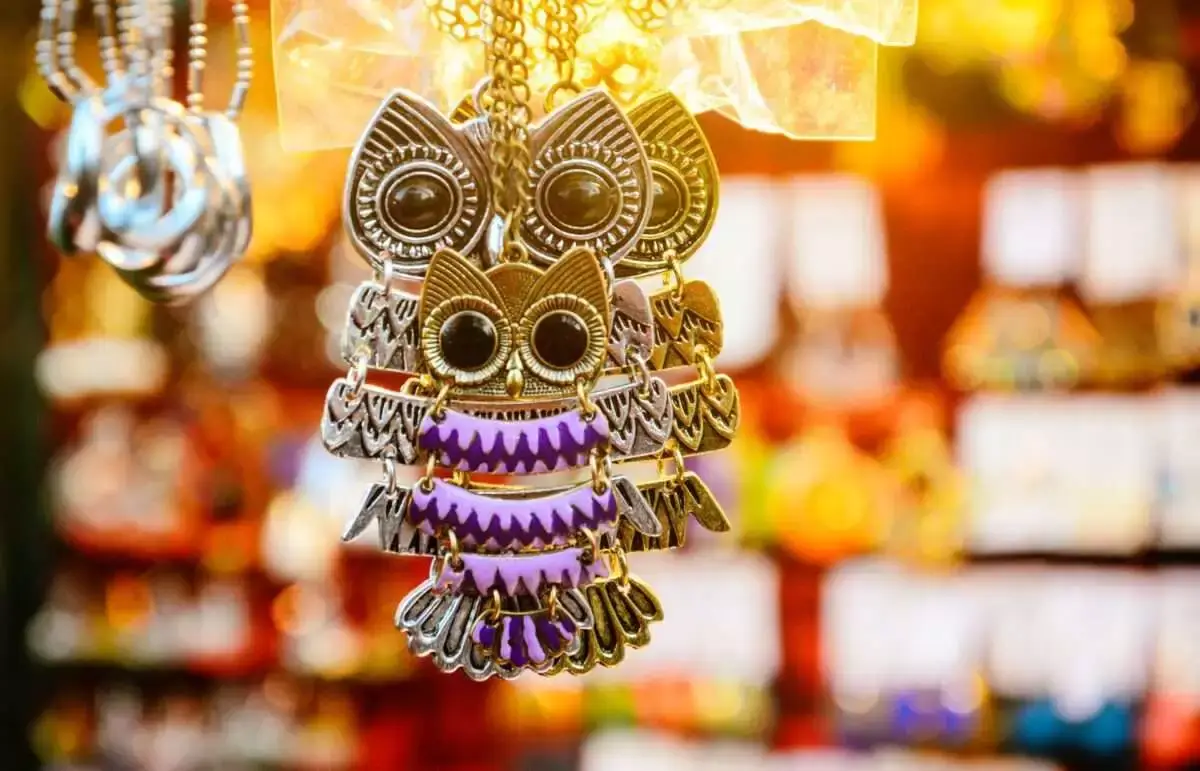 You should consider your vacation to Puri incomplete if you did not pay a visit to Raghurajpur artist Village, as shopping is one of the top things to do in Puri at night. Purchase world-famous Pattachitra painters' artworks at bargain rates. On prepared fabric, dried palm leaves, or paper, the artworks are created. Evenings have been lively and interesting since late at night.
If you are looking for holiday destinations in India you can as well consider Mumbai. Check Out Complete Guide To 12 Amazing Things To Do In Mumbai.
6. Visit the famous Swargadwar Beach
Puri's ever-famous beach, which runs down the city's main Marine Drive, just in front of the Swargadwar Crematorium, is the city's pulsing heartbeat. The Swargadwar Beach, which attracts people all year, is lined with kiosks offering locally handcrafted goods, seashells, and jewelry. The mornings are spent swimming and bathing on the safe, sandy beach, while the evenings are spent admiring the ocean panorama and sampling tea and munchies from the numerous booths.
7. Explore the Sudarshan Crafts Museum, Puri
Sri Sudarshan Sahoo founded the Sudarshan Crafts Museum to provide a venue for artists and art enthusiasts to see the progress of modern handicrafts. The museum depicts the evolution of indigenous sculptures across time. The museum also has facilities for artists, including a workroom where they can practice their craft and a showroom where they can display it.
8. Stop by the Narendra Tank
Narendra Tank, one of Odisha's largest tanks, is said to have been constructed in the 15th century. This tank is respected and considered holy. It is surrounded by several large and small temples. In the center of the lake lies an island with a modest temple named Chandana Mandapa.
9. Visit Pipli
Pipili is a town in Puri that is known for its abundance of handcrafted goods for sale. This is one of the best places for local handicraft sightseeing. Crafts are important to the economy because they generate a variety of items. Pillow covers, sheets, handbags, wooden toys, and purses, as well as sculptures of gods, animals, birds, and flowers, are all of the highest quality. In between shopping, there are various food vendors around the town.
10. Visit the Nalbana Bird Sanctuary
The Nalbana Bird Sanctuary is located on Odisha's Nalbana Island, which is part of India's biggest brackish water lagoon, Chilika Lake. It's recognized for its vast green spaces, which serve as refuges for a variety of migratory birds who visit every year during the winter season. The sanctuary is popular with tourists visit who are nature lovers, birdwatchers, and photographers for the same reason. During peak season, you may be able to see up to 181 different species of birds, which is a real treat for bird enthusiasts.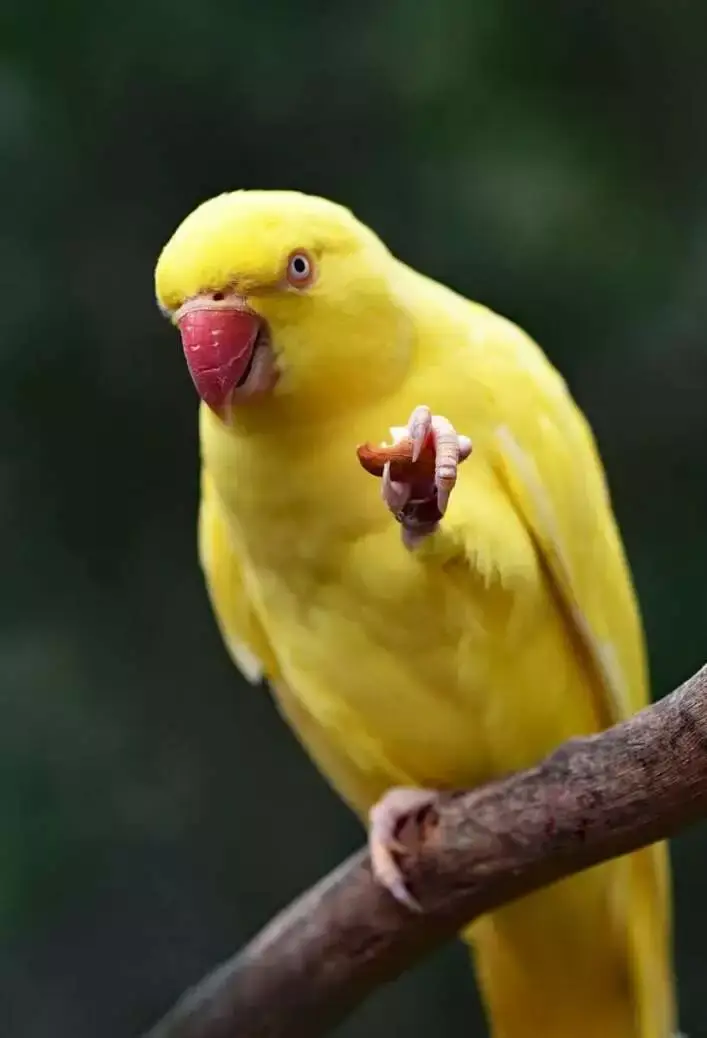 Allocated as a bird sanctuary under the Wildlife Protection Act in 1972, it has since become one of the tourists' favorite destinations. Bar-headed geese, greater flamingos, pink storks, beautiful raptors, spotted sandpipers, black-tailed godwits, Goliath herons, black-headed ibis, and northern pintails; are among the many avifauna species that may be seen here, including both uncommon and unusual birds.
11. The Puri Beach
Aside from some of the country's most prominent temples, there are plenty of attractions in Puri for anyone looking for a fun time. Puri Beach might be one of the most enjoyable and frolicsome places to visit in the city. This beautiful beach may be found near Puri, Odisha, along the Bay of Bengal's shore. Your visit to this beach, which is considered one of India's cleanest and most frequented beaches along the eastern coast, would be one of the greatest things to do in Puri, Odisha. The sand sculptures of famous artist Sudarshan Patnaik are considered the beach's showpiece.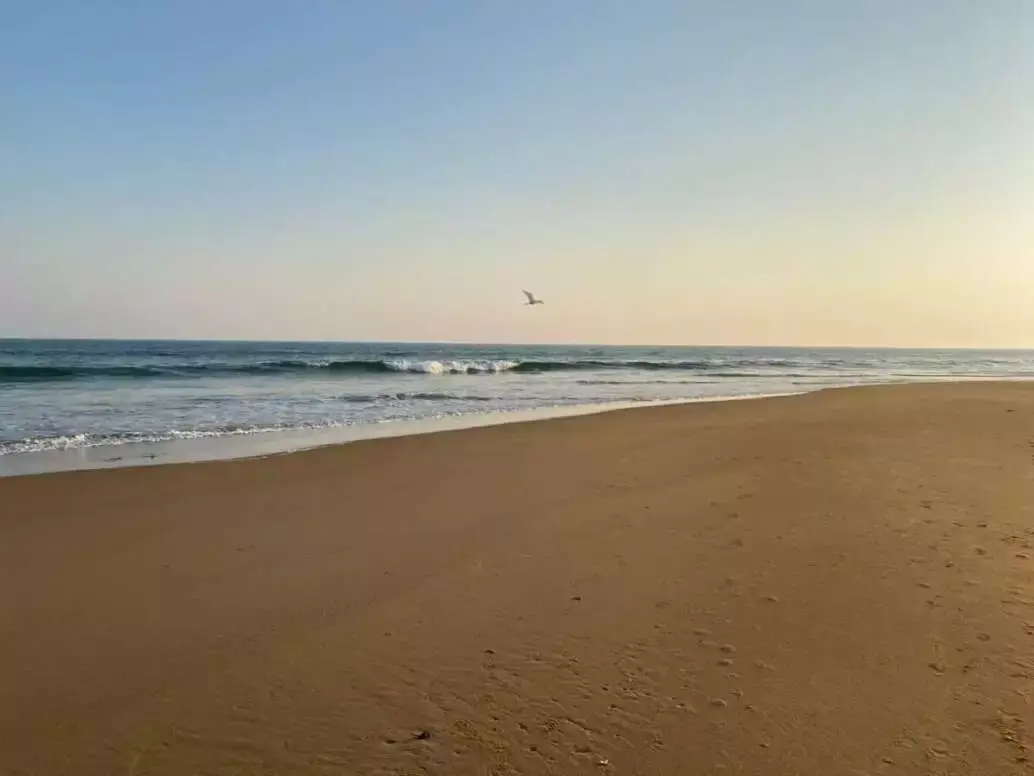 The site is great for holidaymakers wishing for some quiet, with the sun glistening on the beautiful waters of the beach. Devotees rush to the exotic coastline for a cleansing plunge when they visit Puri to offer their respects to Lord Jagannath.
Puri Beach is known for its tranquil and calm surroundings, which are adorned with exquisite golden sand and pouring waves. You may also get a glimpse of Puri's local life since it is a popular hangout for the city's residents. Local fishermen are identifiable by their triangle straw hats and dhotis. These fishermen also act as lifeguards on the beach, taking guests out on their boats to view the breathtaking sunset. The section on the Chakratirtha side is considerably more peaceful and enjoyable for a long walk, and if you're feeling very daring, you may even go for a dip.
12. Spend time at the Konark Beach
Chandrabhaga Beach, located 3 kilometers east of the Sun Temple in Konark, Orissa, where the Chandrabhaga River meets the sea, is one of the country's most beautiful and pollution-free beaches. The beach was granted the Blue Flag Certification by the Foundation of Environmental Education (FEE) for its beautifully clean shoreline and crystal clear seas, which is a badge given to environmentally friendly beaches that satisfy their high requirements. The beach is culturally and historically significant, with big trees and a large area of golden beaches. Several cultural events and religious fairs are conducted here regularly, attracting a large number of pilgrims and devotees to the seashore.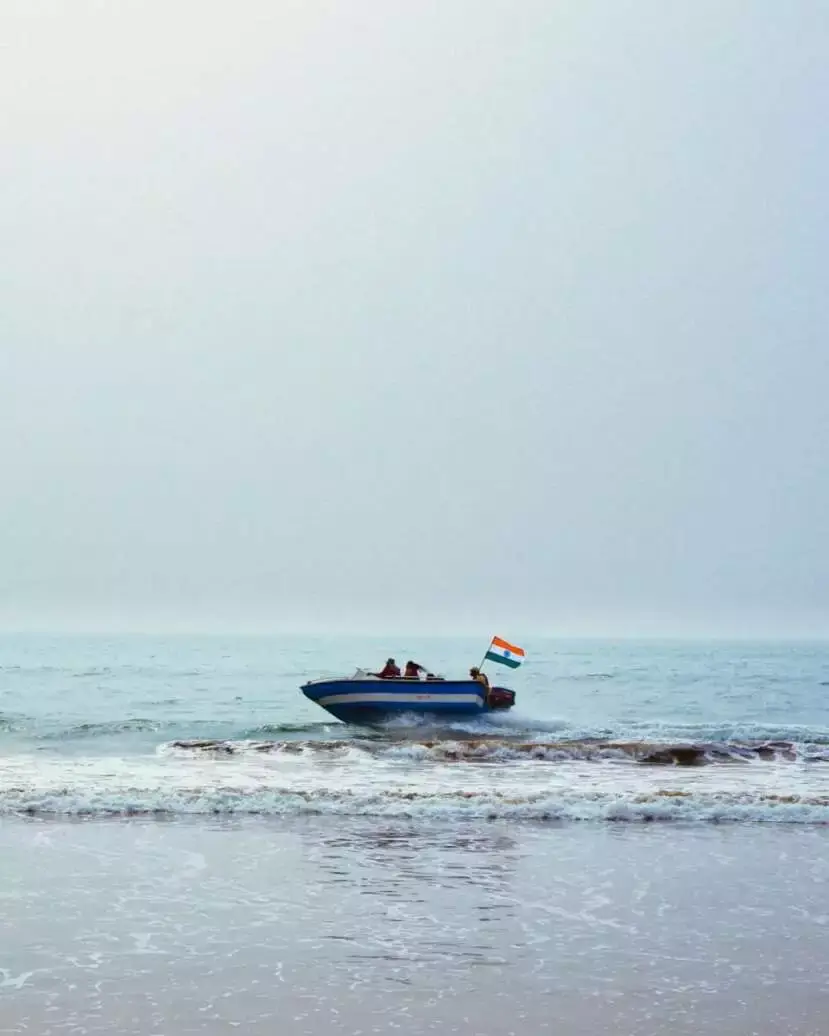 You can plan your trip to explore Puri and experience some of the best things to do in Puri. Whether it's sightseeing or taking a dip in the sea, getting mesmerized by the stone idols in the beautifully carved temples, or indulging in doing Puri things such as learning to make wooden toys or trying your hands on pottery, Puri has innumerable experiences to offer.
Puri also offers some of the best hotels and resorts. You can book them via travel agents or yourself. Besides Puri, you should also explore the nearby places such as The Konark Temple and the villages that give you a picture of Authentic India.